This post was most recently updated on August 1st, 2016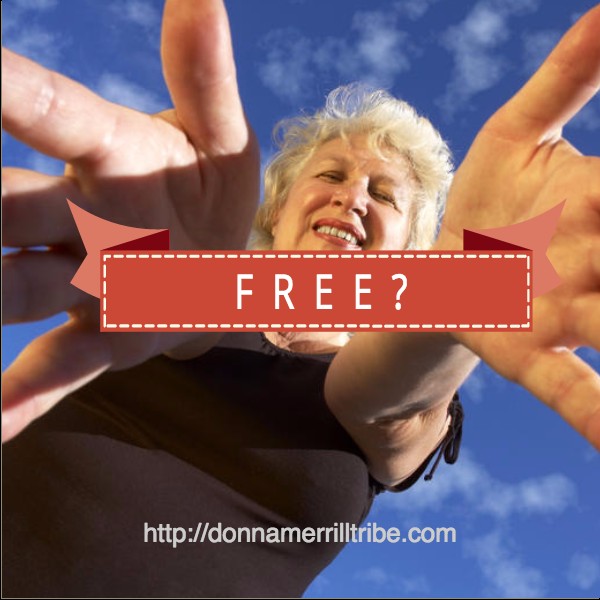 Seriously, how much content can you give away for free?
Bloggers, you work hard all day long to give their readers free information.
Why?
The theory is this.
You blog within a specific niche. Let's say it's juicing.
That attacts readers who are also interested in juicing.
When they get to your blog, you give them valuable information about juicing.
recipes
diets
health benefits
equipment
Whatever you think your juicing crowd is interested in, you give them information about it… for free, right?
Then you try to tap into their "pain points."
You see, sales is about 2 things.
Sell people something they either (1) desire, or (2) fear.
The "valuable information" I listed above, is tapping into your readers' desires. These are things they want to know about.
It's a good thing to give people what they want more of, and they'll make a buying decision for your products and services based largely on their consideration of whether or not they want something.
But, a far more powerful motivator for people is fear. And the strongest fear is pain. Not physical pain, but pain of losing out on something.
So what are some pain points for our juicing crowd?
Let's try these.
not knowing what fruits and veggies to juice
not being able to stick to a juicing regimen
not understanding how to apply juicing to a specific health issue they are facing
not knowing what juicer to buy to get started
Now, you might have noticed something, here.
The pain points are exactly the same as the list of desires I gave you above. But they are what advertisers and copywriters call "pain points" because they remind your readers of what their life is like without achieving those desires.
For instance, if my desire is for good juicing recipes, my pain point is not knowing what fruits and veggies to juice.
Improve The Lives Of Your Readers
Okay, I think it's enough said.
This is not an article about sales copywriting.
I just wanted to make a quick sketch for you to see what kinds of things you want to give away for free to your readers.
And I want you to see that your free information is only of interest to them if it is valuable, meaning specifically, that it addresses their (1) desires, and (2) fears.
Knowing what is of value to your readers, tells you exactly what to give them.
But getting their interest is only part of the reason you blog.
Special: Start Blogging… Right Here
The other part is to run a business.
So how much of this free, valuable information can you give away before you start to make some money for it.
The answer is… all of it.
You need to give away everything you have, everything you know, everything you've heard about that will improve the lives of your readers.
And you need to give it away for free, every time you write a blog post.
Why?
Because this is how you improve the lives of your readers.
That's the main reason I blog. How about you?
"They Can't Live Without You"
You might tell me (and this is perfectly fine): "Sure, I like to help people, but I need to make money doing it."
So, the thinking is that the free content has to stop at Point A, and convert into paid content at Point B.
I've seen bloggers try things like this.
Juicing is really great, it will improve your health for all these reasons, and if you don't juice your health will go down the toilet, and to see HOW to juice so you don't have a horrible life… just buy this…
So there you have it.
You stop giving away free content when you get to the really valuable content , the stuff that your crowd wants; that they fear so much being without that they can almost feel the pain.
You cash in at the point that folks realize that they can't live without you.
Is that a workable method for dividing your free content from your paid products and services?
Sure it is.
In fact, it's probably the most common business model that bloggers and internet marketers use.
They tell you how important something is, then try to convince you that you must do business with them in order to get it.
In that way, they hope to become essential to your happiness.
You'll never get the hang of this juicing thing without my 87 page guide.
An Alternative
I think all bloggers and marketers use the "you can't live without me" method at least some of the time.
Special: Start Blogging… Right Here
There's nothing wrong with it.
You go for a test drive in a new car.
You love it and desire it.
The salesman reminds you that if you don't think you can swing the payment, then you'll have to get in your old broken down gas-guzzler and clank down the road while neighbors watch, embarrasing your whole family and making everyone think you're a broken down loser.
No, that's not true… exactly.
But, yes, it does accurate portray some of the feelings you already had when you first went looking for a new car, and yes, the salesman is tapping into those pain points.
We can say the saleman is pushy and rude, and it's true. But it's also true that he's only giving voice to the fears you've been hiding deep inside yourself. And, he's giving you a way out of that fear. So he's really helping you.
I prefer to work from an alternative place for the most part, though.
I believe you have to give away everything you have for free, all the time, for two simple reasons.
1.
Remember we agreed that our main purpose is to improve people's lives? Well, if you really believe that (and I do), then whose lives will you improve, and whose will you refuse to improve?
It doesn't feel right to me to just help people that have the money to pay for my content, and shut the door on the others.
That's why I say give everything away for free all the time.
2.
I know this seems counter-intuitive, but the more free content you give people, the more they buy from you. Not because you've slick-talked them into buying it, though, but because they see how being around you has improved their lives for free and now, they want more.
Seriously, one of the biggest problems I've had in dealing with paying clients is that I can't fit them into my schedule. I have to turn them away. I have to say, "sorry, I'm already overbooked."
This is why I create digital products.
You see, in my business, I give away free content on my blog, and people then pay me to show them, personally, one-on-one, how to apply all that free content to their specific business.
But there's only one of me and far too many of them.
So, a year ago, I created a membership site called the Whirlwind Success "VIP Club."
Inside of the "VIP Club," I do live trainings for members, video trainings and Q&A sessions.
It's all about giving folks information, tactics and strategies that will improve their lives by helping them to start up, operate and optimize their online business… blog, affiliate marketing, network marketing, whatever.
The training inside the "VIP Club" is not free, you have to be a paying member.
But, in order to help people who can't pay for a subscription, I've decided ( I should say "we" actually, because my husband David runs the "VIP Club" with me)… to make the "VIP Club" free to everyone.
So, as of today, you can register for your totally FREE "VIP Club" membership right here.
Now, this doesn't mean that there's no longer a paid membership. There is.
We're calling it "VIP Club PRO."
Yes, there is more advanced training with the PRO membership, and we're even working a coaching component into it. It's going to be very exciting.
But here's the thing.
You can sign up for your FREE "VIP Club" membership today, and you'll always be a free member.  Forever.
No trial period, no required upgrades… just free, forever.
I strongly encourage you to jump on it!

So, how much content can you give away for free?
You'll have to make the final decision for your business model.
For mine, I've decided to give away everything I can to improve as many lives as I can. That's why I've opened the doors on the FREE "VIP Club."
Meanwhile, to maintain my business, I've added a paid membership side to it.
How can you, or how do you balance the free side of your business with the paid?
Let me know what you think.
Leave me a comment below and please share this article with folks who know, like and trust you 🙂
-Donna