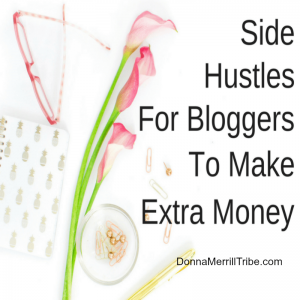 This is going to be fun.
A lot of the bloggers I connect with complain that they don't know how to make money blogging.
Well, I did write an article called Why Does My Blog Fail To Grow And Make Money?
I go through many of the things people are doing wrong, that keep their blogs from delivering results.
Also, I go through the right way to do things.
But it's not magic sauce 🙂
It's a way forward in building your business.
But in the meanwhile…
you just may need to be struggling to make ends meet.
Anyone on that path?
So, if you just need to start putting some extra money in your pocket, Cori Ramos is going to help you in this article.
You know, you might need cash to put into your business.
Cash you don't have.
But you don't want to, or are not able to work outside the home.
So, yeah, there's a way forward.
But again, Cori is the expert here, and my special guest author.
So I'm going to let here take over at this point.
Side Hustles For Bloggers To Make Extra Money
by Cori Ramos
My first year of blogging was a total disaster.
I had no clue what I was doing.
And I didn't know what WordPress was (true story) and I sure as heck didn't know how to write a blog post.
You should read my first blog posts!
But to top it all off, I made the worst blogging mistake you can make.
I started things backwards.
By that I mean I went after the money first before taking the time to grow my blog and build a community.
I don't have to tell you the money wasn't rolling in.
In fact, I made a whole $25 my first year of blogging.
Big whoop, right?
Now I won't lie…
I did the happy dance.
But I knew I had messed up big time.
So I spent the following year doing what I should have done in my first year.
I learned
how to put quality content together,
then, how to build an engaging community,
and, how to connect with other bloggers.
It's like I started all over again.
But while I was doing that there wasn't any money coming in.
I needed to do something to make extra cash to help me pay for my blogging expenses.
So I did side hustle gigs like data entry, doing online surveys and completing tasks for extra money.
Donna and I had a chat about it during an interview we did about using our blogging skills to make money online.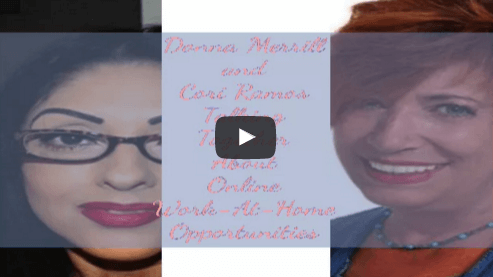 I know how it is to want to, no – need to make extra money.
The money may not be coming in but the bills still are, right?
Lots of bloggers give up before making their one year "blogiversary."
Guess what the most common reason is?
Because they're not making the money they had expected.
So what do you do when there isn't much money coming in?
Before you press the panic button or throw in the towel, I'm here to help.
Here is a list of side hustles that I did to make extra money along with some resources to get you started.
The great thing about these side hustle gigs is that most of these can be done from home.
So you can do them when it's most convenient for you.
This gives you time to work on your blog.
Let's get started…
Complete Tasks For Cash
If you only a limited amount of time to work, then you might try completing tasks, or micro jobs as they're also called.
This is a great way for you to make extra money and still have time for blogging.
Typical gigs include things like…
editing content,
locating contact information on a website,
transcription, and
answering questions.
But you need to know that these kinds of gigs don't pay much.
Some gigs pay $.02 cents, $.25 cents and others might pay more, depending on the project.
Of course, the more you do the more you earn.
Here is a list of sites that offer you pay to complete tasks for cash.
Some of these sites also offer offline tasks like landscaping, home repairs and running errands.
Website Testing
This is actually a pretty cool side hustle if you like browsing on websites.
A web tester does a run through of a website before it goes live.
You'll check pages, links, load time and report any issues to the website owner.
I was a website tester for "jet dot com."
My job was to type in the keywords of different products in different categories in the search bar.
I had to make sure the right products were coming up.
Then I'd have to make sure the product had the right description, an image and price.
I'd also check the filters to make sure it worked properly.
For $18 an hour, that was not a bad gig at all!
Here is a list of places that hire website testers.
Internet Researcher
Another great way to make extra money is doing internet research.
And because of the convenience of working from home and scheduling their own hours, some folks go on to become successful freelance internet researchers.
If you surf the web to find information and resources for your blog posts, then you already have experience as an internet researcher.
But you need more skills than that.
You have to be analytical and have the ability to pay attention to detail.
An internet researcher does a variety of searches on different search engines using online resources.
For instance, a researcher may pull certain information about a company from their website or other online resource.
It could be anything like their earning stats, how many employees they have, the names of CEOs… anything.
There are some research tools you'll need to make your job easier.
For example, if you use Firefox, you can use Zotero and Wired-Marker add-ons.
Safari users can use the Concierge plugin.
Mac OS X users can use either the EagleFiler or Selenium add-ons.
And there are also these tools:
iCyte
Similar Web
SpringNote
Google Notebook
If this type of work sounds interesting to you, check out these places to find internet research gigs:
Thinking Outside of the Box to Make Extra Money
If you really sit down to think about it, there are a lot of ways – and I do mean a lot of ways… that you can make extra money on the side.
Thanks to technology, most of them can be done from the comfort of your own home.
In fact, they can be done anywhere you are, just as long as you have a strong internet connection.
Forget about online surveys, selling your photos or doing transcription.
They are all great ways to make extra money, but that's the norm.
When I say think outside of the box, I'm talking about this…
making extra money doing things that probably would never dawn on you if you had to come up with ideas right off the top of your head.
You know, the ones that give you that "oh yeah, I forgot about that" moment.
Here are some other ways you can make extra money:
photography
teach a second language
teach a yoga or exercise class
voice coach
proofread and editing essays for college students
provide technical support
indoor home painter
And I've barely scratched the surface here.
You can also join a focus group to participate in research studies on things like technology, food, and entertainment.
As a panelist you get to participate in a discussion about a particular product or service.
The details of the discussion are then shared with the makers of those products or services in an effort to make improvements.
Focus Pointe Global pays between $45 and $250 per study.
Most studies take two hours or less to complete.
That leaves plenty of time for you to manage your blog.
Selling Items You No Longer Use or Need
If you're like me, you probably have some stuff around the house you no longer need or use.
Don't waste time putting a yard sale together.
Consider other ways you can make extra money selling those clothes, books, CD's and DVDs you are no longer using.
Sell your clothes at your local consignment shops.
You can go to the website resaleshopping.com to find a consignment shop in your area.
For selling books, CDs, DVDs, games, even old smartphones and other devices you're not longer using, check out Decluttr.
Ladies, if you have handbags you wouldn't mind parting with, check out some of the sites listed below to sell them for extra cash.
The handbags have to be in good condition.
Also, some sites only accept certain designers.
So make sure to read their guidelines before submitting your handbag.
And get this – you can also sell your hair!
There is a website called HairSellOn.
All you have to do is register for a free account, post an ad for your hair and wait for an offer.
There is even a hair price calculator that gives you an estimate for your hair.
Paid Blogging Gigs
Maybe none of these side hustles sound appealing to you because you're only interested in blogging gigs.
Here is a list of websites that offer paid blogging gigs and other freelance projects.
And There You Have It
These are some of the ways you can make extra money while you work toward making a full time income from blogging.
So let's chat.
If your blog isn't bringing in much revenue, what are some of the ways you make extra money?
Have you tried any of the suggestions in this post?
Tell us about your own side hustle gigs in the comments section below.
If you know anyone who could use a little extra money, please share this post with them.
-Cori
About The Author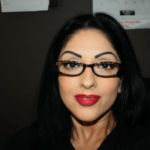 Cori is a Blogger and Web Designer.
From her home in Houston, she started her blog in 2011. 
It has now grown into a multi-niche blog dedicated to women seeking to make money from home.
A self-described former "Jackie of all trades," Cori is now a pre-empty nester who loves a nice glass of wine, a good book, and riding on a Harley.
Find her on her blog, "Not Now Mom's Busy."
http://www.notnowmomsbusy.com
Learn More About Donna's Popular Top Tier Coaching Program for Bloggers