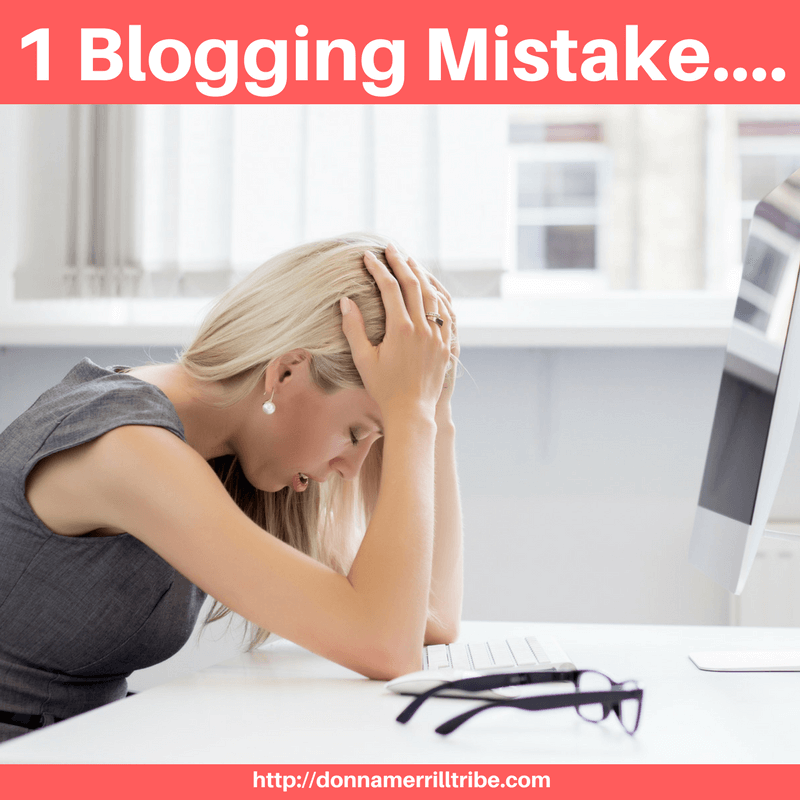 It's funny that my last post on this blog was about how struggling bloggers live in fear.
When Ryan Biddulph wrote this guest post about the "1 Terribly Crippling Mistake Made by Struggling Bloggers," I thought… kismet 🙂
Well, actually it's not surprising that Ryan and I both focus on struggling bloggers.
We both see so many of them, every day.
If you're struggling in your business, Ryan's article below, could be your turning point.
So, I'm turning the rest of this post over to him…

1 Terribly Crippling Mistake Made by Struggling Bloggers
by Ryan Biddulph
His pecs were bigger than Texas.
I was impressed.
Considering I was a 200 pound, somewhat bloated, but jacked up slab of muscle.
The Scene: Kean University, 1997.
I was heavily into bodybuilding in college.
I hit the gym 5-6 days a week.
This particular day I saw a man whose physique resembled that of a Marvel Comic super hero.
As Charles Atlas strutted his way across the gym, he came across 2 skinny kids on the baseball team doing dumbbell shoulder presses.
The Muscle Man advised the skinny minnies to twist the DB at the top of the movement to increase strength and add mass to their shoulders.
The lil's dropped their dumbbells.
Looked at the bodybuilder.
And said: "My coach said to not twist at the top."
The bodybuilder responded: "Does your coach look like me?"
The skinny ones looked at each other, shrugged, moved their heads from left and to right and said "No."
1 Terribly Crippling Mistake Made by Struggling Bloggers
I see the same thing happen in the blogging tips niche.
Struggling, failing bloggers blindly follow advice from folks who are specialists in fields *not* specifically related to blogging.
This crippling mistake leads to endless blogging failure.
The skinny baseball players wanted increased strength and mass to add pop to their swing.
Their baseball coach knows how to break down the mechanics of the swing.
But he doesn't know how to add mass and strength like the jacked-up bodybuilder knows how to add mass and strength.
Even worse…
Some of these struggling bloggers follow advice from fellow struggling bloggers.
Ya know; the struggling bloggers who ask on forums how to make money through blogging, only to field answers from other obviously struggling bloggers who advise them to post some Adsense to "make good money with blogging."
But wait, even worse…
And this is about as bad as it gets – struggling bloggers deciding to follow *their own* advice.
Now, if you have struggled and failed as terribly as me over my lean years, you know exactly what I mean.
I failed like mad with my blog but ignored advice from established, seasoned pro bloggers.
Instead, I continued to follow my own failing, flawed advice.
How stupid, right?
I feigned dingbat ignorance when I
clung to my old school crappy theme,
posted 35 times daily to my old blog (I am not kidding),
did nothing offsite,
refused to blog comment, and
refused to guest post.
But I eventually wised up to the level of a sea sponge.
So I followed advice from struggling bloggers.
Our own little crew of folks running into brick walls just when it seemed like we would have some success.
Then I hopped onto some "make money online" forums and followed the advice of top earning internet marketers who did *not* specialize in pro blogging.
I saw little success with this approach, because these folks were not blogging specialists.
I Changed My Energy
Finally, I became so entirely disgusted with my years of failure, struggles and nightmares that I broke down and decided to follow the advice of blogging specialists like Zac Johnson and Darren Rowse.
I learned from these icons.
Yes, I changed my energy, diving into my fears and doing more things from a place of love and fun.
And I sought out practical tips from these blogging specialists, learned how to blog, followed the practical tips and saw success.
I had turned things around by simply changing my energy.
I made more money than I ever had.
I drove more traffic than I ever had driven during my entire blogging career.
I began to appear on some of the most famous blogs in the world.
What was the turning point?
I stopped following the advice of successful folks who were not blogging specialists.
And I ignored advice from struggling bloggers.
Most of all, I stopped following my own stupid blogging advice and decided to go to the top.
And as I started to learn from the top bloggers on earth, I naturally began to replicate their success.
Practical Advice
Pick 1 or 2 blogging specialists from your niche.
These are folks who know your niche inside-out.
Immerse yourself in their works.
Hire them to coach you.
Go ahead, do it.
The money you spend can save you years of struggling.
Buy their eBooks.
Buy their courses.
Follow every one of their blog posts.
Immerse yourself in their work.
Dive into their studies.
The handful of top, successful, specialist professional bloggers in your niche will teach you how to succeed.
And they'll teach you to do it in months and years versus you trying to do it on your own, having a terrible time of it.
Comment on their blogs.
Facebook Share,
Retweet,
Google Plus share, and
LinkedIn share their blog posts.
Learn from mentors.

Make friends.

Succeed.
1 Critical Qualifier
Do not just follow any successful blogger.
Seek out specialists who know how to tackle your blogging problems.
You need to follow a few bloggers specifically from your blogging niche.
These folks have the specific expertise, clear know-how and ample experience tailor made for your blogging problems.
If you need blogging advice, follow
We will hook you up!
And if you need internet marketing advice, stop by David Boozer's blog.
One of the easiest ways to raise yourself sky high in the blogosphere is to make friends in high places.
These blogging big dawgs and dawgettes will
inspire you,
support you,
promote you,
endorse you,
feature you, and
give you exposure that you couldn't get on your own.
I am still humbled by the fact that highly successful and established bloggers and internet marketers…
promote me,
feature me,
endorse me, and either
hire me to coach them, or
buy my products and eBooks.
But none of this would have ever happened if I did not…
learn from these pros,
help these pros,
endorse these pros,
buy these pro's products, and
build a friendship with these pros.
If you are struggling terribly with your blog, and feel completely frustrated, you may be following bad advice.
It may be time to rethink your strategy.
Stop doing what obviously doesn't work.
Start doing what does work by following a few top bloggers in your niche.
Learn from them.
Read their posts.
Take notes.
Buy their products.
Hire them to coach you.
Correct the agonizing mistake of failing to reach out to blogging pros.
Accelerate your blogging success.
Your Turn
Have you made this 1 terribly crippling mistake in the past?
Or are you making this error now?
What blogging pros from your niche are you following?
I'd like to hear from you in the comments section below.
I also appreciate you sharing this article with your friends and followers via your favorite social media sites.
-Ryan
About The Author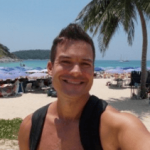 Ryan Biddulph is a blogger, author and world traveler.
A former security guard from New Jersey, Ryan has been featured on over 200 blogs since he started his blog in 2014.
He's written tons of ebooks and produces podcasts regularly.
His mission is to help his followers make their own blogging dreams come true.
You can connect with Ryan on his very popular blog… Blogging From Paradise.
Learn More About Donna's Popular Top Tier Coaching Program for Bloggers