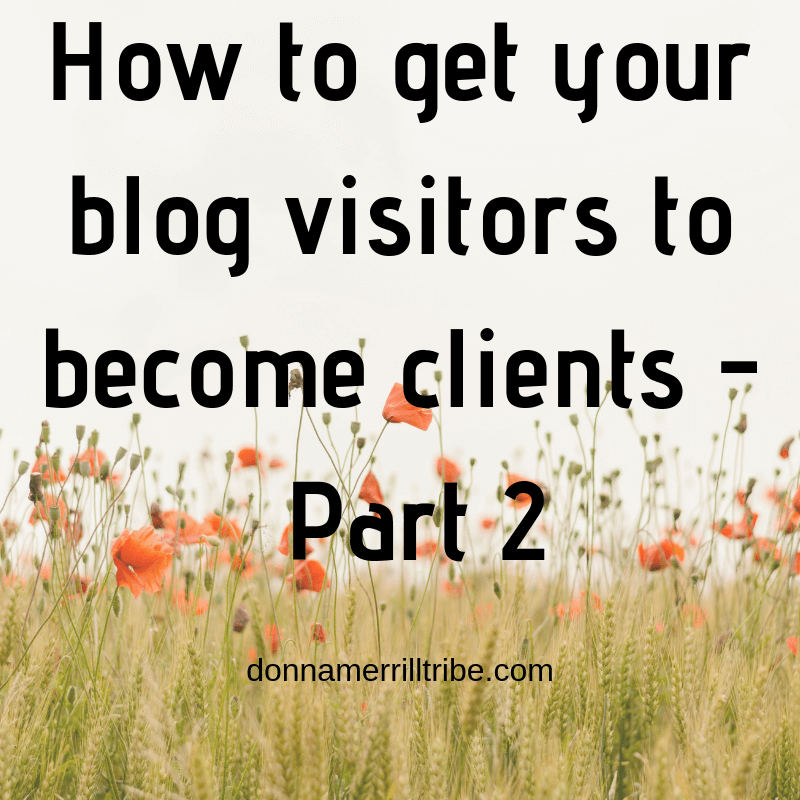 Get your blog visitors to become clients by getting them to a landing page.
This is how you move your blog visitors into your sales funnel.
Sure, your blog is the "opening" to that sales funnel.
We discussed that in part 1 of this series on getting your blog visitors to become clients.
But the next step is to get people to take some meaningful action.
Visiting your blog is big.
But it is only their first toe-test into the waters.
Now they want to see what your blog is about, and what You are about.
If you've done things right up to this point… they should be ready to put their whole foot in the water.
That's why your blog has to strongly and persistently lead them onto your landing pages.
Unique landing pages for your unique audience
Just like you need the "right people" visiting your blog, you also need to get them to the right landing pages.
Your audience is unique.
They have very specific interests, problems and challenges.
But they are not likely to take any action on your blog unless you give them very clear direction.
That means, you must give them very precise Calls to Action.
If you don't ask your readers to take action, then they won't.
It's really that simple.
Landing pages are simply web pages designed specifically to encourage your blog visitors to take action.
The most effective way to encourage them to take action is to offer them solutions to their problems.
That's what your landing pages will do.
How do you create a landing page?
Most of the bloggers I've worked with who do NOT use landing pages just don't know how to create them.
They think it's a really high technical hurdle to clear, so they just never do it.
Even though it's all but impossible to get your blog visitors to become clients without them.
So if you seriously want your blog to convert people into clients, you have to learn to create landing pages… or pay someone to do it for you.
My favorite landing page builder
Now there are lots of programs that can help you build good landing pages… or, funnel pages as they are often referred to.
I'm not going to give you a list of all the programs and software out there.
I'll simply tell you my favorite landing page platform.
It's called Convertri.
Convertri features lighting speed pages designed to maximize your conversions… to get you more buyers and clients.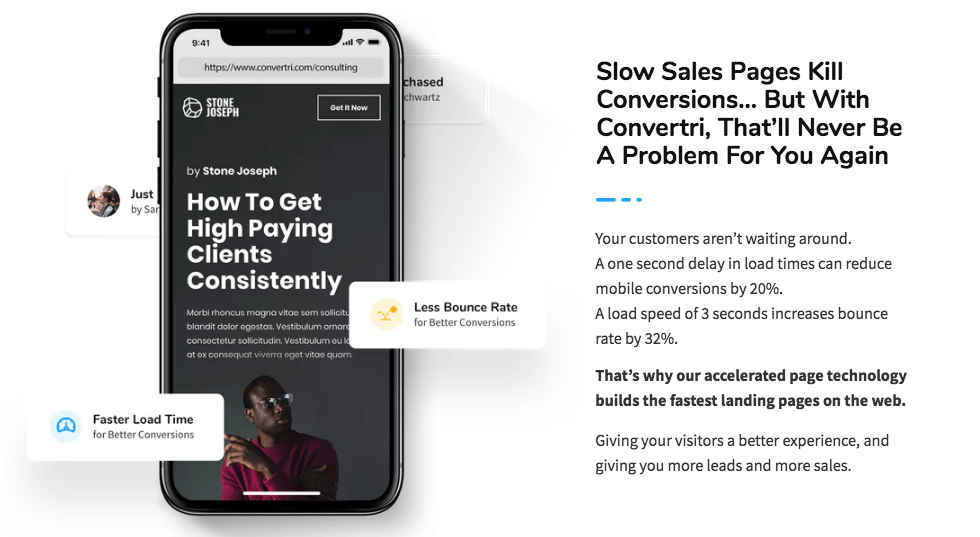 And if you're already using another page builder, it makes it really easy to recreate them on the Convertri platform.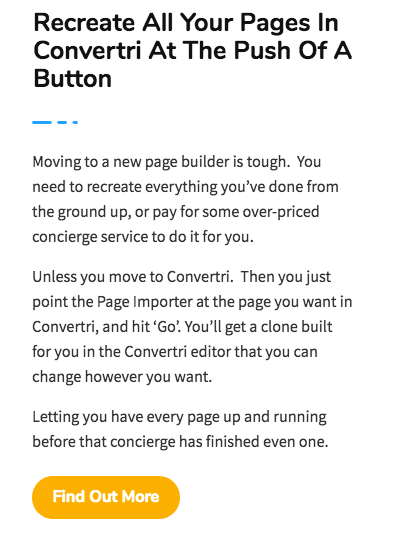 Now talking about "easy"… that's the main reason I recommend this platform to my blogging students and clients.
I don't think you can find a simpler platform for building your landing pages.
And I've used a lot of them!
It's just so intuitive, and comes with so many great, completely done-for-you templates for every type of landing page you can think of.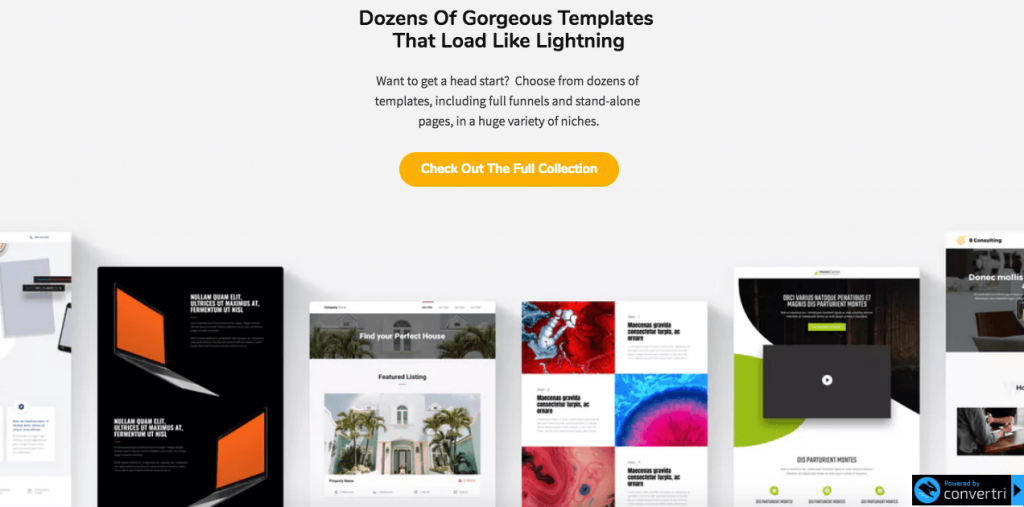 So, if you need a great page builder to get really impressive landing pages created, I suggest you check out Convertri.


Disclaimer: I am an affiliate as well as user of Convertri.
So I may earn a commission if you purchase it from my affiliate link above.
This in no way effects your cost.
Now, whether you use Convertri or something else… you need to have landing pages on your blog.
This is the single most effective way to get your blog visitors to become clients.
Just make sure you are using a page builder platform that is simple enough for you to use.
And make sure it results in really professional looking landing pages.
People will judge you, and make their buying and hiring decisions based on how professional you appear to them via your landing pages.
What types of landing pages are there?
There are different types of landing pages to send your visitors to.
Squeeze pages
Squeeze pages, also called optin pages, are designed for only one purpose…
to get people to join your email list.
Here's an example of a Convertri squeeze page…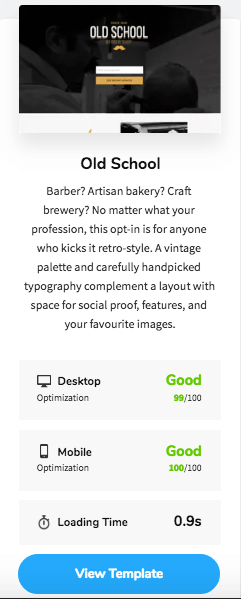 Here's what the Old School squeeze page template looks like up close…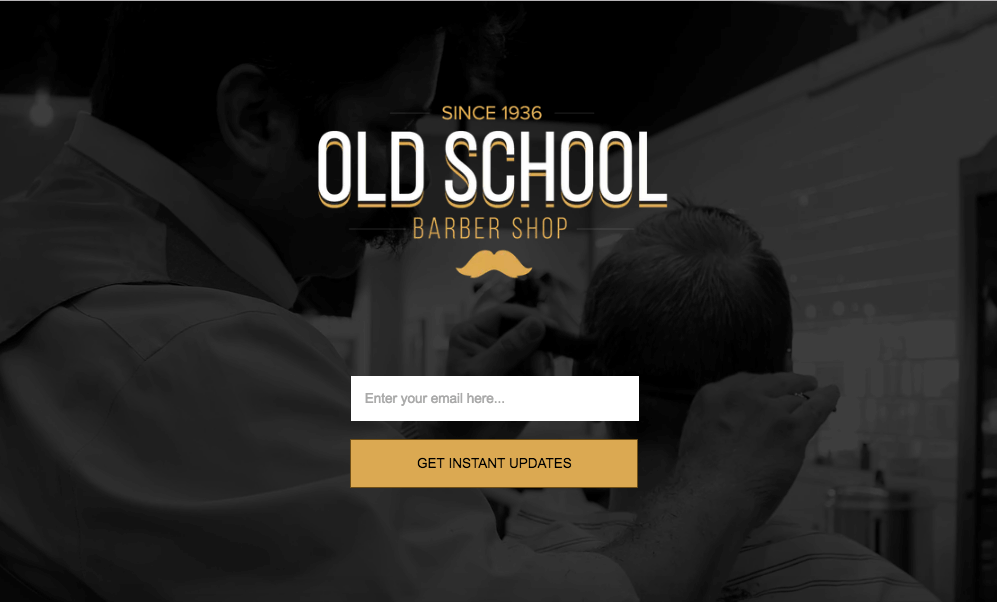 A good squeeze page should give one good reason why people should join your email list.
Maybe it's to get your weekly newsletter via email.
More often, it's to get a free ebook, cheat sheet or training on a key problem-saving topic.
Make one offer, give one choice.
Basically, this… "Either sign up (opt-in) to my email list right now, or click away and lose the opportunity."
Building an email list is a great method to use to get your blog visitors to become clients.
Once you have converted someone from a casual reader into an email subscriber… you can now build a deeper relationship with them.
And, of course, you can repeatedly offer your products and services in your email messages.
With a good squeeze page, you can get your blog visitors to become clients even if they never visit your blog again!
Sales Page
With a sales page, you are going for an instant sale.
People visit your blog, and you tell them what they can buy from you by sending them to your sales page.
Or you can offer your services with a sales page.
Here's what one Convertri sales page looks like, for instance.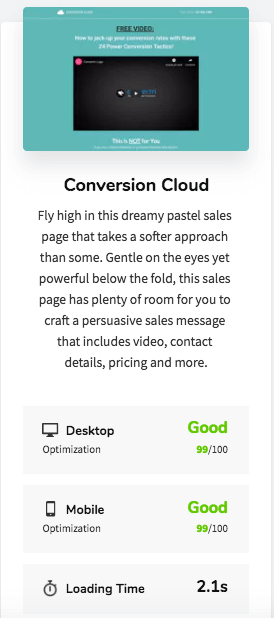 Let's break it down for just a moment.
First, you have your captivating, problem solving offer…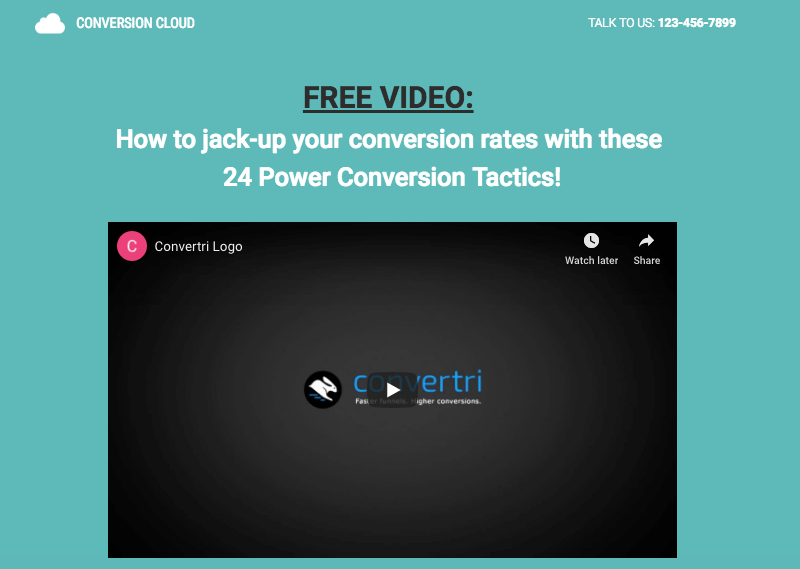 Then your instant call to action… Buy Now!

Add specific details about your offer…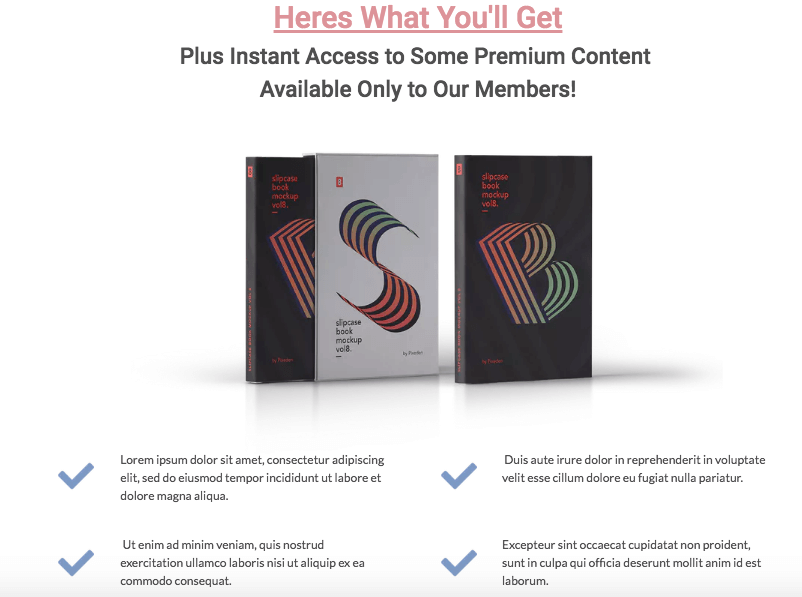 Give people a sense of urgency, like they can't wait forever to decide whether of not to buy… a good reason to Act Now!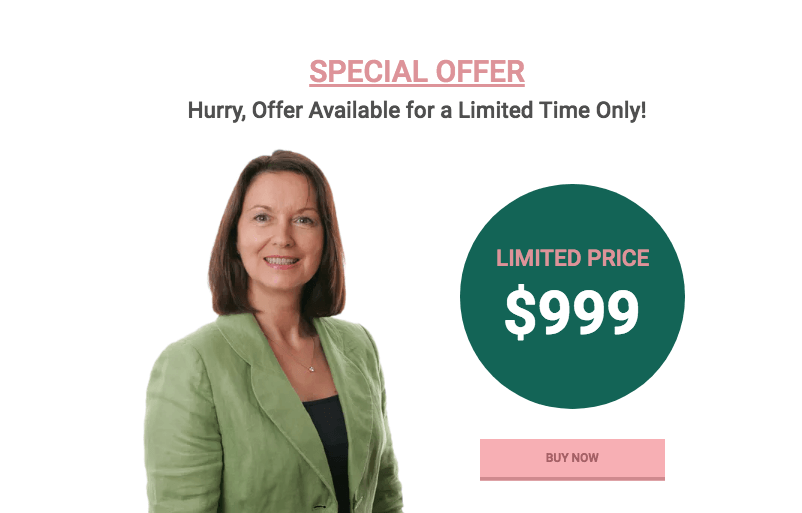 Then give them some additional information to base their decision on…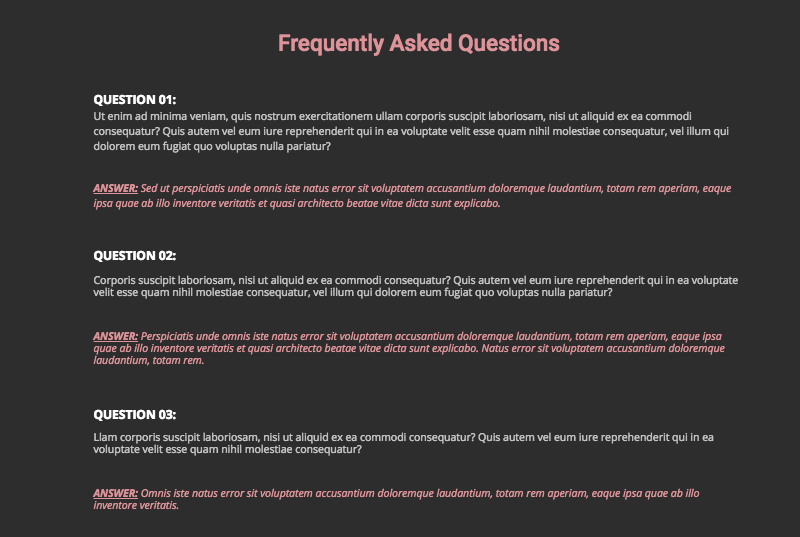 All these elements are on one single long-form sales page, of course.
You can change them, add some, get rid of some… all by just dragging and dropping page elements.
Like I said, it's very easy to do, and very intuitive.
No coding or other crazy stuff.
Sell your products, services, even e-courses or e-books with this process.
Inside of Convertri, you'll find specific templates all ready to go, for exactly what you need.
Here's an example of a sales page I created with Convertri, and that I deploy every day in my business to get sales…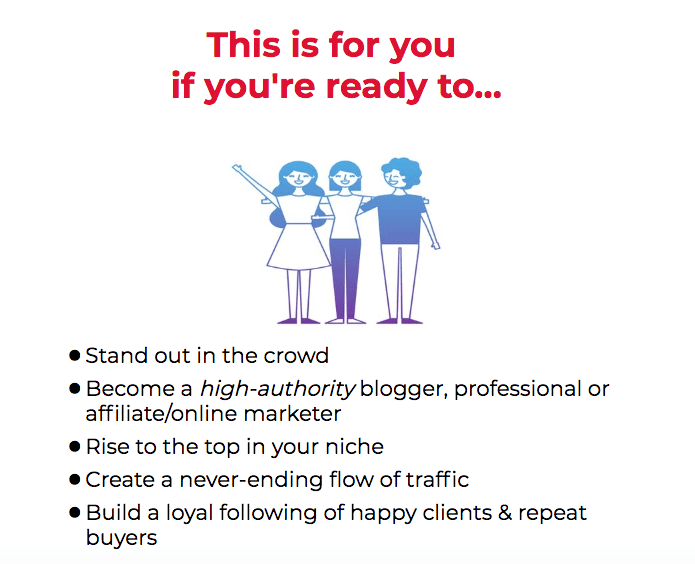 Click the above image to see the full sales page I created
Oh, one more thing.
Your sale pages are especially fun because, hey, that's where you finally rack up that sale or that client order 🙂
Funnel Pages
Now, if you want to slow-walk the sales process a bit, your call to action can be something more subtle and gradual than a sales page.
This is what funnel pages are for.
For instance, you could use something like Convertri to create an entire funnel that takes people from your free offer, to your mailing list, to a sales page with your premium or services offer, and then to the delivery of your free offer.
Here's what a funnel like this might look like…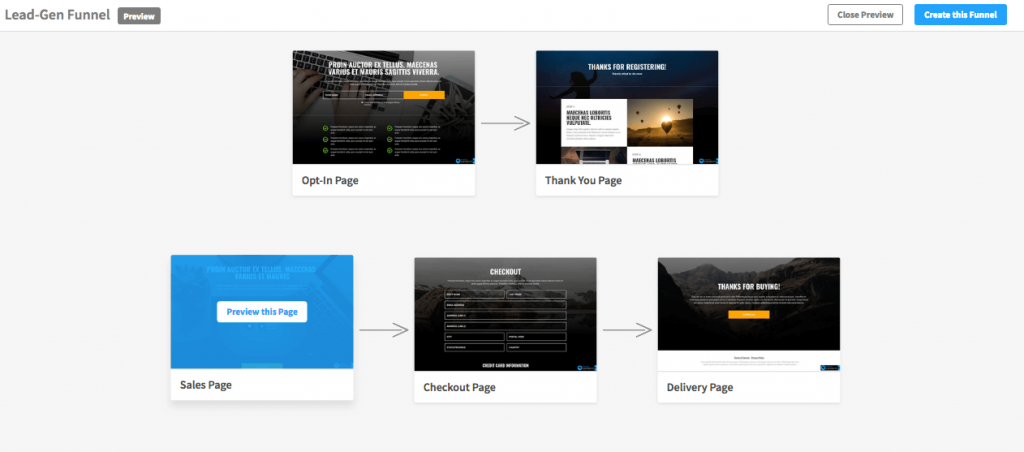 And you see, at each step of the way, you are taking people deeper into your funnel.
Step by step.
Each step of the way, their trust in you increases, as does their commitment to becoming your client.
This is a powerful way to get your blog visitors to become clients.
Besides a lead generation funnel, you could also create things like…
training funnels
course funnels
and even webinar funnels.
Disclaimer: I am an affiliate as well as user of Convertri.
So I may earn a commission if you purchase it from my affiliate link above.
This in no way effects your cost.
How to get your blog visitors to become clients – Part 2
Now, I'd like to hear about how you get your blog visitors to become clients.
Do you have landing pages set up for your blog visitors?
Are people visiting your landing pages?
Are they converting into subscribers, buyers and clients from your landing pages?
Leave me a comment below, and let's see how you're doing with this so far.
And please, don't forget to share this article on your social sites, too 🙂
-Donna