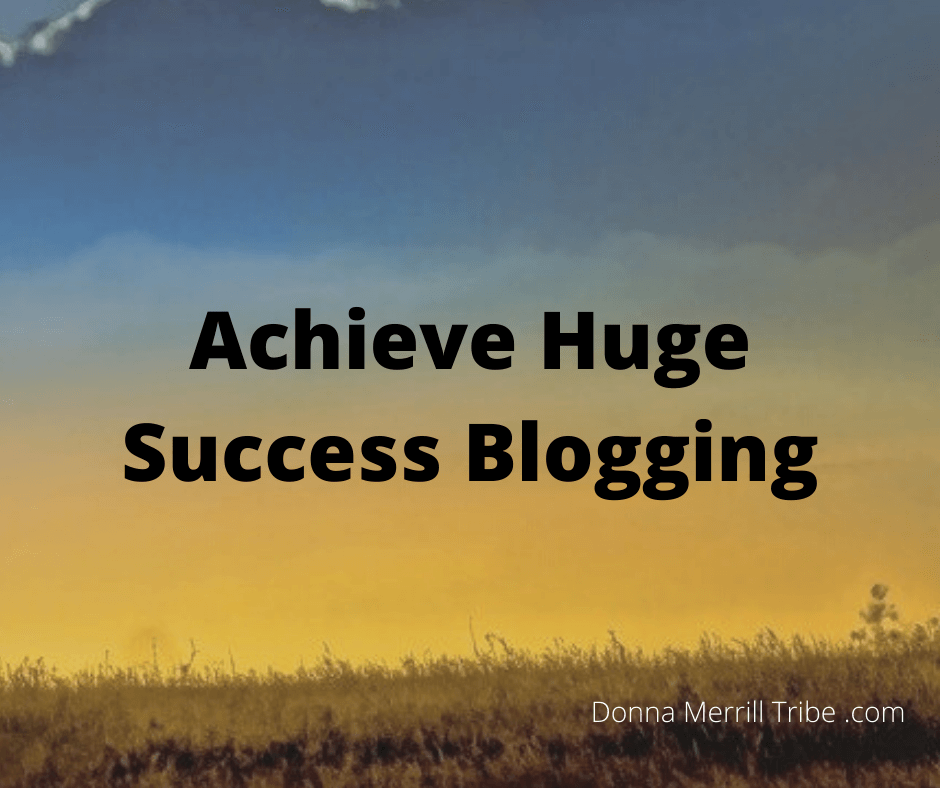 Ever wonder how people achieve huge success blogging?
Well, sure…
They get lots of traffic to their sites.
And they develop a loyal following.
Of course, they have a solid monetization plan.
They build a sizable mailing list.
And they write great content for their readers, to be sure.
But all these things are dependent on two things.
These are the two pillars that your dream to achieve huge success blogging must rest on.
Big Plan
The first thing necessary for you to have blogging success is to clearly outline your Big Plan.
So, first, determine what your big goal is.
This is a broad idea of exactly what you are looking to accomplish with your blog.
Maybe you want to sell clothes and shoes.
That might be the goal you want to achieve.
But you need to have a Big Plan for making it happen if you're going to achieve huge success blogging.
The what and the how
You could say that your Big Plan is your how.
Your goal is the what.
But HOW to reach that goal… that's your Big Plan.
So if your goal is to sell your fashion items, how will you do it?
Strategies are not a "plan"
Let's say your plan is to set up a blog to sell your fashion items.
Now, you could break that plan down into specific strategies.
Things like writing about fashion news, or posting affiliate posts about specific fashion items.
But don't confuse the strategies with your Big Plan.
Strategies are just parts of your Big Plan.
They can be started, stopped, replaced or whatever.
But your Big Plan is what will position you to achieve huge success blogging.
And that Big Plan is not going to change.
If it does, then you're really starting your business all over again with a whole new plan for making it work.
Your Big Plan must focus on solutions
No matter what your Big Plan is, it must be focused on helping people.
If you say you want to sell fashion items, it can't just be because you want to earn affiliate commissions.
That makes your entire blog all about you.
And it makes your blog about improving your life by building a profitable online business.
But that's not how people achieve huge success blogging.
Successful bloggers use their blogs to improve the lives of their readers, first and foremost.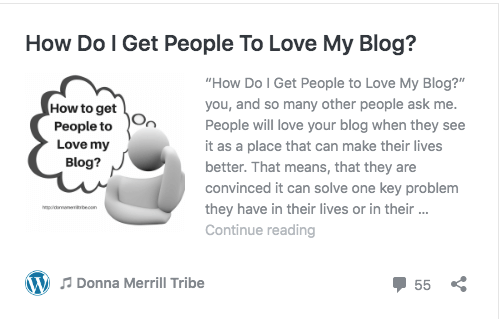 And to the extent that their lives are improved, your blog will succeed.
How can you improve lives?
You improve lives by focusing all your effort on delivering solutions to the problems your readers have.
It's that simple.
If your readers are looking for affordable ways to travel, then you have to give them ways to do that.
Do they want to be freelance writers?
Show them how.
Whatever your Big Plan is, center it around solving the problems or your readers.
That's how you can achieve huge success blogging.
Small Tasks
Now your Big Plan is… well… it's big!
It is geared to helping you not just with blogging success.
But huge blogging success.
It will help you achieve huge success blogging.
So it has to be big.
But it can be a bit intimidating to shoot for the stars.
I mean, who can really achieve their dreams?
You will see what you believe
Because so many people don't really believe they can achieve huge blogging success, few actually do.
At the end of the day, they only achieve mediocre success, or none at all.
Is it because blogging is so hard?
No.
It's because people's beliefs are generally very limited.
But if you truly believe in your ability to achieve that huge blogging success, then you have a far better chance to actually see those kinds of results.

Think Big, Act Small
In order to attain that level of achievement, though, requires two things.
The first thing is to think big.
We already talked about that in terms of your Big Plan.
Now the second thing, is to act small.
You see, it takes a big vision, a big goal and a big plan to achieve huge success blogging.
But your big ideas, dreams and plans must be put into motion.
And that will only happen when you dedicate yourself to taking small actions.
Even tiny, seemingly insignificant actions.
Here's what you must do
So, what are the actual small acts you must do to achieve huge success blogging?
Anything necessary, of course.
That means anything that will make your Big Plan work.
If that plan includes posting a video to YouTube everyday, for instance, then write a list of each small action required.
Come up with a subject
Write an outline
Learn how to use the software you will use to shoot the video
Shoot the video
Render the video into mp3 formatting for YouTube
Export it to your desktop
Upload it to YouTube
Write a good title for the video
Enter a meaningful description
Summarize your video and expand on it some
Link to your landing pages within the description
Set your video preferences like privacy, etc.
Add SEO tags
Share your video with your subscribers
Add social media shares and links
If you have YouTube cards privileges, create card links
Now, notice… this is just a partial list of small actions you would need to take in this example.
Still, none of these small actions even take into account the marketing aspect of your video, which is yet another thing you'd have to do.
Here's when you must do them
But, here's the point.
It's only by taking these small actions every day, that you will be able to achieve that huge success blogging.
And you can't just do them occasionally, or when the mood strikes.
In order for your BIG plans to pay off, you must act small.
That means, you must be absolutely relentless in tending to every little tiny detail of your business.
And you must tend to them every single day, not just when the inspiration hits you.
Get some help
If you are able to hire other people to help you with some of this, that's fine.
I didn't say that you, personally, have to perform every little task.
But somebody has to if you want to achieve huge success blogging.
Hire an outsourcing company like Fiverr or Upwork, or even an individual freelancer.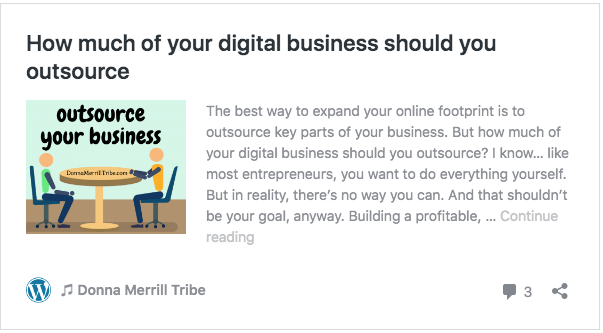 Invest in some really good software that will help you lessen the burden of doing detailed tasks.
In the above example, that might mean a good video production software.
And it would probably also mean getting a good page editor, so you can link your videos to landing pages.
These would included things like sales and squeeze pages.
Don't forget, too, that an autoresponder service (like GetResponse or others) will be necessary to build an email list with your videos.
All these things will help you stay on target and get those essential little tasks completed… each and every day.
Hire a Coach, Mentor, Consultant
One of the key things you should invest in is a good coach.
Find someone you trust, who can lead the way.
That person can help you with your Big Plan, but can also draw up that critical blueprint that will help you accomplish all the small tasks necessary to fuel your success.
Don't just wing it.
Get professional help if you really want to achieve huge success blogging.
It will make your success path clear, and will vastly decrease the time, frustration and money you will need to invest.
How do people achieve huge success blogging
People achieve blogging success by (1) thinking big, and (2) bringing those plans into reality by acting small with laser precision efficiency.
These are the two things you must do, too, in order to realize your dreams.
So, get clear on what you want to accomplish with your blog.
Then outline your Big Plan for making it happen.
Once you've done that, you're half way there.
But only half way.
You then have to put your plans into action.
And that typically means lots and lots of small, sometimes mundane actions.
They may not always be exciting.
And they may pose serious challenges at times.
But trust me, you must dedicate yourself to consistently taking those small actions.
That's the only way to bring your dreams into reality.

So what do you think?
I'd love to have you leave me a comment below.
Have you been a blogging success?
Or are you still struggling?
What do you think is the best way for people to achieve huge success blogging?
-Donna
PS: Share this on your favorite social sites, too. I really appreciate it 🙂