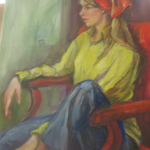 As we go into the month of December, it is a feeling of "endings" because of the calendar year.  A time to wrap things up (other than gifts lol).  A time to look back and reflect on what accomplishments we have made in the past year. A time you are assessing the past. Some people make "New Year Resolutions" and check things off their list.  Others, may take on new roles in business.
So, my question to you is this.  What have you accomplished this year?
How many things have you learned and applied? (Note: if you haven't applied them, you haven't learned them, despite what you may think).
Are you satisfied with your growth, or disappointed because you expected too much from yourself?
I am asking these questions because sometimes it is great to look back over a time period and make a list of the things we have accomplished.  Write them down!  You may be surprised how many things you have learned and applied over one year.  Doing this can lift your spirits because you may not have received the results you "expected" but have taken great strides toward accomplishing your goals, just because of the knowledge you have attained.
If you find you have been doing some great "learning" without "application", then determine to take more action.  You learned so many things, so start to apply at least one.  Know that if you haven't applied something, you haven't really learned it, despite what you may think
If you have met all your expectations and are satisfied, then celebrate in some way.
If you are dissatisfied with your list, then take a moment and take a look at your expectations.  Are you expecting too much from yourself?  Ahh…some people do.  So let it be a learning curve for you, to scratch some tasks off your list.
I am one of those people that had high expectations. No, I wasn't disappointed in myself, but rather wanted to push myself even further along the path of the accomplishments I seek to make.  Now, we know where that often leads….Overwhelm, giving up, or just plain feeling down.  
Accomplishing tasks that we want to do can be difficult when running our own business.  This year, when I caught myself juggling too much, I found a little trick to get myself back on track.  I wrote about this in a previous blog post called Mind State Change.  And boy oh boy, using this has helped me accomplish more that I ever imagined.
So, as the old year comes to an end, be positive my friends.  Measure all that you have accomplished, even the small tasks.  Determine to improve where you have failed.  More important, celebrate everything you did accomplish, knowing it will propel you to even greater heights in the year to come.  I bet it will give you that feel-good reflection that will bring ever greater growth in the year to come!
Blessings,
Donna
P.S.  I encourage you to comment and share your thoughts.