This post was most recently updated on September 14th, 2012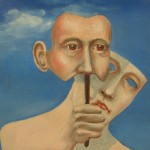 In my last post, I wrote down a list of all the things I needed to accomplish on a typical day.  Clearly, I was fighting "overwhelm".  But my attempts to handle this "overwhelm", were purely at a conscious level.  I took time management courses and they have worked well. 
I created a pretty good "to-do" system on my computer, and occasionally I even made pretty good use of it.  On a good day, I had my list right in front of me, and would check off one accomplishment after another.  Sounds like I knew what I was doing right?  NO WAY!
I named this blog post "Mind State Change"  because within just a few weeks, I have noticed a big change in my life.   That's because I took these conscious efforts, and added a deeper, subconscious component to them.  All I did was download a series  of audios on my little MP3 player and away I went!  
I was now working with less effort, but with much more clarity and focus at the subconscious level as I participated in these "mind experiments."
I immediately found myself writing articles faster than I ever did before.  Immediately! 
I wrote my very first sales page all by myself… without hesitation and with perfect confidence.  Even though my conscious mind would have quickly criticized me because it was only the first time I was doing it.   I found that the long to-do list I wrote about in my last blog, was suddenly being handled easily, without stress and with a sense of calm, peace and purpose.
I feel like a new and more powerful woman.  In fact, I am. I have undergone a total transformative mind state change!
The one burning question I received from my last post was "Does it take a lot of time?" 
Answer: Not at all.  As you know, I have a lot of irons on the fire in my life, and noticed many others do also.  I just pushed my "bedtime" up a half hour.  I plugged the earphones into my ear and within 20 minutes…voila…My subconscious mind was consumed with clear direction, focus and confidence.
I can now enjoy even the most mundane chore without my mind wandering, or feeling overwhelmed.  I can do each task I have during the day with total confidence and focus, and with immediate success.  REALLY!!!
See how You can transform your mind

to harness the enormous, untapped potential that resides in your brain at this very moment.  Click here to effect your own "Mind State Change"!
-Donna