This post was most recently updated on March 26th, 2014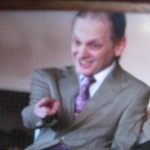 This past year David Merrill  (my husband)  and I have been aggressively working on our new product and marketing funnel.  Now, for those of you who don't know David, you can find him at DavidMerrill101.com.
So I want to take some time to let all of you know how we can be both partners and pals… true pals!
The first word that comes to mind is respect.  David and I respect each others' expertise.
Now, if you are a regular reader of my blog, you already know me.
I'm passionate about helping folks use blogging strategies to craft their personal brands.  I regularly help new bloggers to fine tune their vision, their passion and their goals.  We then work on getting their blogs up and running and putting strategies in place that will help them become successful bloggers.
But you may not know what David does.  
He is not so outgoing as I am.   So while I'm building relationships on Social Media sites, David works on the marketing part of our business.  He understands things like marketing techniques and building sales funnels.  He's not an IT guy, by any stretch of the imagination.  But, he is very technical compared to me!
With a M.A. in World Religions and Psychology, plus an M.Ed. in Communications from Columbia University, I think his greatest asset is that he really knows how to teach!  He's especially good at making complex things seem perfectly simple.
You see, David's very good at things I know only a little about, while I excel in areas where he is uneasy and has little experience.  So, in other words, we bounce off each other pretty nicely.  Where my abilities drop off, he picks me up.  Where he doesn't know which way to turn, I light the way.
This is why I think we are perfect partners, not only in life, but in business, too.
We are a husband and wife team that work together CONSTANTLY.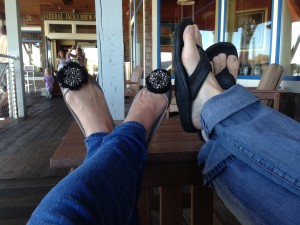 Over the last few months, we created a product about blogging that is geared especially to those who are just coming into the blogging world for the first time.  It was a passion of mine to help those newbies to get their blogs up and running, fine tune the strategies they need to put into place, and to become successful bloggers.
Creating a product is a lot of work, of course.  But working as a team has been a lot of fun, and we both learned a lot from each other.
As of this writing, we are busy tweaking the final product and setting up our membership site.
Making a product is one thing.  But then comes all the rest….the sales funnel, the delivery mechanism, and the marketing approach.
I concentrated on the content portion of the product, while David concentrated on the publishing and marketing portion of the project.
So, I just wanted to give him a shout out because I never do!  But it is well deserved because if it wasn't for him, I don't know how I would ever get this all together.  Of course, he insists that without me, there never would have been a product to put together.
Now you see what I mean when I say we are perfect partners.
Blessings,
-Donna