If you are trying to build a clientele, I can show you 7 Proven Ways To Sell Services On Your Blog.
You can sell your own services, or those of other people.
To make this article read more smoothly, we'll assume you are selling your own services.
Keep in mind, though, that the same methods apply if you are an affiliate for someone else's services… with some minor tweaks, of course.
Who Are Your Prospects?
First, you will need to know who your prospects are.
Each of the methods described below requires that you are putting together promotional campaigns for your most targeted audience.
What Services Do You Offer?
The services you offer should be for things that are relevant to the needs of your target audience.
If you are blogging about SEO strategies primarily, it would make perfect sense to offer SEO services.
It would not make sense to promote your services as an email marketing coach, for instance, if your blog is written for people interested in learning about SEO strategies.
Special: Learn To Blog (my video inside)

7 Proven Ways To Sell Services On Your Blog
1. Describe Your Services
This is a straight forward method.
Simply write a blog post describing the services you offer.
You can put a Paypal button right on your blog post and people can pay for your service.
Or you can build a sales page and link to it within your post.
Variations of this approach include putting banner ads on your sidebar or within your post.
You can also create a special "work with me" or "my services" page on your blog.
Use these to describe your services and payment procedures.
2. Review Your Services
You can write about your services as an objective reviewer.
Describe what you have to offer and compare it to similar services offered by competitors.
Explain why people should hire you instead of your competitors.
Write a "comparison" post where you describe the "best resources" for people who are looking for your services.
Make it clear why choosing you to provide the service is their best choice.
Special: Learn To Blog (my video inside)
3. Demonstrate Your Services
Showcase your services.
If you do web design, show some samples of work you've done.
Offer some testimonials of people you've provided your service for.
If you coach people to develop a mindset for success, show your readers what that coaching looks like.
Give them some case studies so they can get a feel for how you work.
Let people "see" what you do through a live demonstration right on your blog post.
Embed a video or images to bring your services to life.
See How Minuca Elena Does This…
Minuca recently wrote a blog post called The Anatomy of a Perfect Blog Post.
Now, if you don't know Minuca, she is a very talented blogger who offers a specialized service.
At the end of her blog post, she tells you exactly what that service is…

So, now a reader searching for how to write a "perfect blog post," will get great information on that topic, and at the end of the article will see that Minuca can actually write one for him/her… an "expert round-up" post.
The featured image to this blog post includes this…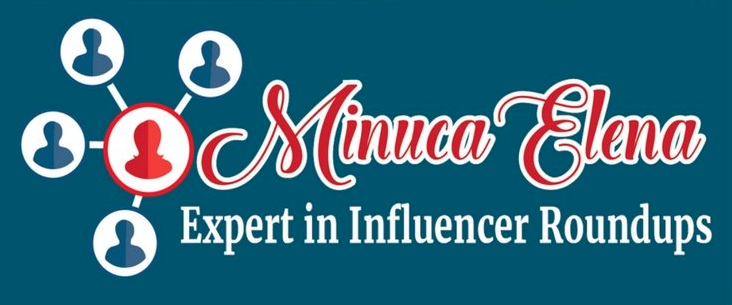 So, there's no doubt about the fact that Minuca is an "expert in influencer roundup" blog posts… and that she can write one for you.
If you scan her blog's header, you can find samples of her work that demonstrate her expertise (see Expert Roundups), and a way to actually hire her to do an expert roundup blog post for you (see Contact Me).

Minuca has put together a pretty well thought out, professional strategy for introducing people to her professional service, don't you think?
I bet you could, too.
Special: Learn To Blog (my video inside)
4. Event Invitation
A great way to get people to sign up for your service is to invite them to a free event.
This could be a webinar or teleseminar that you host.
Make sure to use the event to show exactly how you can help people.
Develop the same kind of demonstration as I described above in #3.
Give samples, offer testimonials.
Use the event to show people how they can benefit from hiring you.
You might even offer a discount for new clients who have attended your webinar just to get things rolling.
This is an excellent time to integrate another effective approach… the free consultation.
Off event attendees a free phone, Skype or email consultation so they can actually get to interact with you one on one before paying for your services.
Remember, most services are not physical entities.
People can't see and touch what they are about to buy, so being given an opportunity to communicate directly with you can be a very effective way to make them comfortable with you as the "right person" to be hiring.
Special: Learn To Blog (my video inside)
5. List Building
A more indirect way to sell your services is to use your blog to build a list of highly targeted prospects.
If you are a copywriter, develop blog posts about good copywriting techniques, common challenges people have writing sales pages and so forth.
Ask people to join your email list to get all your updates and maybe some free training on how to write great sales copy.
People who join a list like this, to get those specific benefits are certainly highly qualified prospects for your services.
At strategic intervals within your email sequences, offer your paid services.
Offer them repeatedly so people know where to turn when they need your services.
6. Joint Ventures
Another good way to use your blog to sell your services is to do a joint venture with other bloggers.
Offer to promote their products or services in your blog posts, in your "resources" page, or in banners or links.
In exchange, they'll do the same for you.
Don't, of course, use this method to joint venture with someone who is a direct competitor.
If you offer a service to set up websites, don't joint venture with someone who also provides that service.
On the other hand, don't joint venture with someone whose services are totally incongruent with yours.
If you offer a service to set up websites, you might want to joint venture with someone who creates graphic images for bloggers, or freelance blog writing services for instance.
Special: Learn To Blog (my video inside)
Those are different services than yours, yet they are congruent with yours.
If you joint ventured with someone who offers marriage counseling, for instance, it would be totally incongruent with your website development service and would make no sense to your readers.
That sort of joint venture would help neither you nor your JV partner.
7. Build An "Army Of Affiliates"
Another way to promote your services is to set them up as products on an affiliate site like JV Zoo, Warrior Plus, Clickbank or DealGuardian.
You can then offer to let affiliates promote your services.
This is particularly nice for bloggers who can build an "army of affiliates" among other bloggers.
This is similar to the joint ventures, except you don't need to be reciprocating other people's offers and services.
They'll be willing to promote your service in order to receive an affiliate commission.
If you build up a big enough "army" of such blogging affiliates, you should find new clients without doing a lot of the promotional work on your own.
As with the joint venture method, you want bloggers who are in your niche, but don't directly compete with you, to affiliate and promote your services.

One of the best ways to monetize your blog… to "make money blogging"… is to offer paid services on your blog.
If you don't offer any such services, think of how you can develop one or two to develop a source of blogging revenue.
If you need help creating such a service, you might want to consider one of my services… coaching bloggers just like you.
Meanwhile, I'd like to have your feedback.
Have you used any of these 7 Proven Ways To Sell Services On Your Blog?
I am curious to read your comments below, and appreciate you sharing this article on your social sites.
-Donna