This post was most recently updated on July 8th, 2017
Why create an eBook in these times of live video stream events, webinars, teleconferences, interactive masterminds and podcasts?
After all, a simple eBook is just a pdf document with boring text, right?
Actually, the higher percentage of your potential followers and customers probably prefer to read an eBook to get your training or information.
That is why some of the top bloggers focus on eBook creation.
They do not do it despite the high-tech, multimedia alternatives, but because of them.
Ryan Biddulph of Blogging From Paradise is one such blogger.
How Exciting Can An eBook Be?
You'll notice that Ryan gets pretty excited about writing eBooks.
That's because it's the core of his blogging business.
He's extremely prolific, having written over 125 eBooks.
Now, that's something to get excited about.
You'll get excited, too, when you understand the power of writing eBooks.

People Want Their Problems Solved… Fast
Your followers have problems, right?
Let's say, for example, that your followers want a WordPress site, but don't know how to create one.
That's a problem for them.
You can help them solve that problem by showing them how to create a WordPress site by themselves, instead of spending hundreds or even thousands of dollars to have someone else do it.
You can do this with video trainings, and that seems pretty cool, right?
After all, you've seen lots of other bloggers put together training video tutorials like that.
But there are important reasons that your blog visitors may actually prefer to get this training in your eBook instead of your video trainings.
Special: Start Your New Blog in 3 Easy Steps
No Long Sit-Down Sessions
People have problems, and they want them solved.
But they want them solved fast.
How long would it take for them to wade through a series of video trainings?
Hours, probably.
They could probably scan through your ebook much faster.
Easier To Learn
Many, many people just learn things easier when they see them written out.
You could even add some screen captures to demonstrate things, or images that can enhance your reader's experience.
The point is, many readers prefer seeing text and image rather than video.
Special: FREE Guide… 4 Things I Did To Build My Blog Using Only Free Traffic
Zone In On Exactly What Is Wanted
A lot of people like to read eBooks instead of watch videos or listen to podcasts because they can learn and digest the information much faster.
Within multimedia formats, people are typically forced to watch or listen to an entire presentation to get to the specific parts they are looking for.
Sure, you can skip forward or backward on many of these video and audio tracks, but it's not easy finding precisely what you want.
That may be okay for someone who wants to view or hear an entire presentation, but that's not always the case.
People often participate in a "training" because they're looking for something specific.
With an eBook, they can quickly scan ahead or backward to the place where they find what they are most interested in.
Someone could get a video training, for instance, on "how to drive traffic to your sales page."
But if they're really only interested in Facebook ads, they might have to sit through tons of video or audio tracking to find just that part about Facebook ads that they are looking for.
Special: Start Your New Blog in 3 Easy Steps
With an eBook, their eye can very quickly scan right to the section about Facebook ads.
If there's a table of contents, they'll find what they want even faster.
People value your information, training and opinion… but they often value their time even more.
Bloggers Need To Produce Digital Products… Fast
The best way  to develop your unique brand as a blogger is to create your own products.
I teach my students and clients many ways to produce their own digital products.
One of the fastest ways to get your name on an information training product that you can own, market and brand yourself with… is to create eBooks.
Special: FREE Guide… 4 Things I Did To Build My Blog Using Only Free Traffic
Now, you value your time, just like your readers and followers do.
That means, you need to be able to produce digital info products fast.
That's why eBooks are the perfect solution.
Gone are the days of taking 6 months to "write an eBook."
That just doesn't cut it any more.
One Week eBook Creation
I teach people to create eBooks in one week.
Ryan talks about how he created many of his own eBooks in a week.
This cannot be the long, drawn out production process that people often make it.
Once you've got this method down, you can be creating eBooks on multiple aspects of your niche.
This will quickly brand you as an expert, authority and leader.
Low -Tech Production
Besides having a clear production blueprint to work from, you want to be able to create digital products that require a minimum of technology.
The problem with using too much technology in your products is…
you might have to learn how to use that technology,
it may be expensive to use that technology,
it takes much longer to create a product that requires technology.
When you create an eBook, you don't have to download and store audio and video files.
Special: Start Your New Blog in 3 Easy Steps
You don't have to figure out a complicated delivery system so that people can get your product.
You just have to write your text, convert it to a pdf file and you have an eBook ready to use for giveaways, to build your list or even sell.
Why Create An eBook?
Here's a quick list of all the reasons you should be create an eBook to build your blogging or online marketing business.
You can build a list fast when you offer your free eBook
As an author, you establish a clear brand for your prospects to follow
Nothing gets shared more than eBooks
No product is easier to produce
No product is easier to deliver
You can even sell your eBooks and begin to build a digital information business
Your entire business rises to a new level the moment you create your own eBook
You can probably think of even more answers to the question, "Why Create An eBook."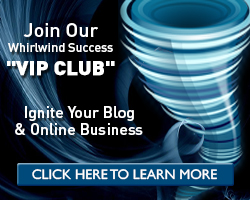 I'd love to hear what you come up with, and would like to hear your own experience with trying to create your own eBook.
Please leave me a comment below, and be sure to share this article on your favorite social sites.
-Donna