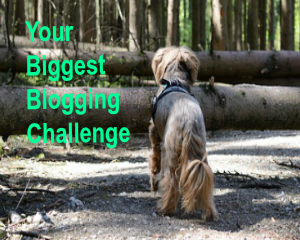 Wow, am I really going to solve your Biggest Blogging Challenge?
Right here?
Right now?
I mean… don't you have to sign up for a course, first… or get my really groovy new push button software?
OK.
Here's all my answers…
Yes, yes, yes and… no.
I am going to solve your Biggest Blogging Challenge, right here, right now.
And there's no need to sign up for, or buy anything.
Now that's pretty cool, right?
But maybe a bit "big thinking" when you consider all the challenges you have to blogging.
Now, here's the thing.
This is going to be like magic because, hey, I don't know what your Biggest Blogging Challenge is, yet… I'm promising to give you Amazingly Simple Solutions to them… sign unseen.
Mysterious and strange, yet true.
So let's pull back the curtain and reveal all.
Amazingly Simple Solutions
To Your Biggest Blogging Challenge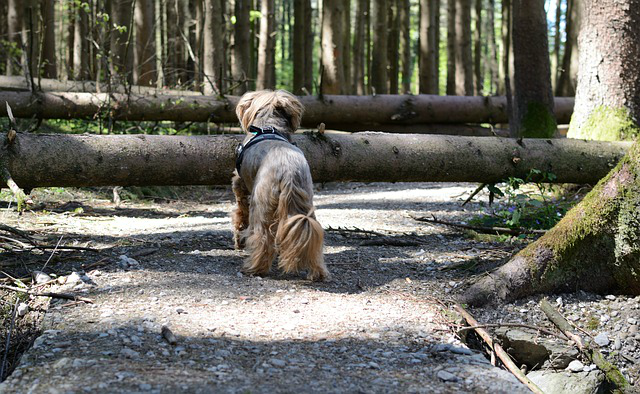 Amazingly Simple Solution Number One – Community
Build a community.
That's it.
I told you this would be simple, haha.
But seriously, it doesn't matter what your biggest blogging challenge is.
You must build a community around you and your blog.
That means, no more hiding in the shadows.
Dash those devastating little thoughts like "I don't want anyone to know who I am… I'm just going to be an amazing writer and everyone will love my blog."
Absolutely no more… "no gravatar for me"… meaning you don't want anyone to see your face.
And here's a biggie – no more… "I can't ever do a video, no how, no way, nobody's going to convince me otherwise."
Forget about talking and building a great audience.
Blogging begins with listening, not talking.
I'll talk more about that in my Amazingly Simple Solution "Number Three."
For now, just understand… and this really is amazing simple, even though so few people really do it from their hearts… understand that if you want people to rush over to your blog to see what you've written about, you have to be a regular visitor to theirs.
Now, is that so hard?
Find the people you want to read your blog posts.
This is your "target audience" to get into the lingo weeds.
Once you identify the people you'd just love to have coming to your blog, go to their blogs.
Be a regular visitor, reader and contributor.
How do you "contribute?"
Two ways.
Number one, most important, first foot forward… comment on their posts.
Share their posts on your social media sites.
And do it regularly.
Number two, if you're really going to be aggressive and outreaching… guest post on their blogs.
Just ask them if you can write a guest post for them and some will say yes, and you'll be on your way.
Now, by commenting on their blogs and guest posting for them from the goodness of your heart (right?) – you'll be building a community.
People see your comments and your guest posts, and they want to know more about you.
So they visit your blog and start becoming part of you community.
Amazingly simple.
Not easy, though.
It's lots of work and time and effort and yes, it works!
Amazingly Simple Solution Number Two – Team
Gather your own team.
The thing about this is that so many bloggers want to be like the lone ranger.
They think they need to do everything themselves.
That requires, though, that they learn to do everything themselves.
And, of course, that means lots of time learning, lots of money buying courses and lots of procrastination from doing what's most important… blogging and reaching out to others.
When you build your own team of people who can help you along the way, you are much more likely to find success as a blogger.
Not only will it help you find success, but it will help you find it much faster.
The speed of success is something far more important than many bloggers understand.
You see, the internet moves at the speed of light.
Things change so fast that what is working well today, may not be in a mere matter of months.
By the time it takes you to learn a tactic or strategy, it might not be such a great technique by the time you've figured out how to finally implement it.
This happens all the time.
It makes it critical to get the help of others, to build a team.
This team could include people like web designers, host management companies or email marketing coordinators.
It includes services like social media sharing services, email auto-responders and landing page software.
It's no secret that the technical aspects of blogging pose huge challenges to budding bloggers.
If you're not a whiz at these things, then stop fooling around with them.
Stop wasting time trying to figure it all out.
Spend your time creating great content for you blog, and give the technical chores to other people, systems and software that can handle it quickly and with ease.
This is just one example of how you can avoid getting all hung up on building things like great landing pages and sales funnels, and move your blogging business forward.
What's your biggest challenge as a blogger?
Whose service, assistance or software might help you get unstuck?
And, the the way, the most important part of building your team is to find a great coach to help guide you.
Coaches and mentors can make such an enormous difference in your ability to succeed, and to do it rapidly.
They come in all different sizes and shapes, with all sorts of price tags.
In general, I don't suggest that you pick the most expensive people to coach you along the way.
They are usually high-priced because they have reached a high level or success for themselves.
But beware trying to follow in someone's footsteps.
Just because a particular method, 7-step program, or "iron clad" formula worked for them… is no assurance it will work for you.
Find someone you can really relate to, and who will be available to you in a direct and personal way.
Don't just settle for someone's one-size-fits-all program that all their clients have to follow, regardless of their particular needs and specific challenges.
Get a coach or mentor who is willing to take time to learn what YOU want to accomplish, and help you do it.
I may be biased, here, but I think my own coaching program is a great place to get started 🙂
But whoever you choose to work with, believe me… you really need to get coaching to make your blogging business work.
There are many pieces in the puzzle, and it's just not feasible to try to put them all together on your own.
I know many great bloggers, and I don't think there's a single one of them that doesn't hire coaching at every stage of their growth.
I don't think I know of a single business that doesn't hire consultants to help them move their businesses forward.
Deciding on a good coaching program is just as essential for bloggers as consultants are for other businesses.
The longer you hold off on putting a good coach on your team, the longer you put off your success.
Amazingly Simple Solution Number Three – Engagement
Build engagement with your audience.
You see, the days of simply informing people are over.
Blogging is no longer about information.
Not primarily, anyway.
There's just too much of that everywhere you turn.
And it's duplicated over and over in a million different ways ad nauseum.
It's just too available and your readers want more than just the "what" in your niche.
They want the "why" and even more, the "how."
But most of all, they want to know "why" and "how" as it relates to them personally.
Look at this blog post that you're reading right now.
I guarantee that it really sucks on many levels that most bloggers think is so important.
No graphics to speak of… you know everybody thinks that's the big deal these days.
It's pretty void of any fabulous keywords for SEO ranking.
The title is probably not so great.
It's too many words and too few headings… that's supposed to make it too difficult to read.
No outbound links to what all the other blogging geniuses have to say on this topic.
No links to any of my other posts… that's supposed to keep you on my blog longer so I get a better "bounce rate."
Too much text, not enough white space.
I bet you'll even find a few typos and grammatical miscues… but I hope not 🙁
That's just a taste of what's wrong with this blog post.
But what it does do right, is speak directly to YOU.
I always try my best to talk directly to you in my blog posts.
It's really the signature part of my blog that gives it the unique feel that readers always tell me keeps them coming back regularly.
So what does that tell you?
It tells you that your readers want you to get personal with them.
Getting personal with your readers is what I'm talking about when I say to "build engagement" with them.
You see, you're not just a lecturer.
Lecturing is only about you.
But, you can't just keep talking.
You have to be a listener, as well.
It's about engaging people in a conversation.
And a conversation is always a 2-way street, isn't it?
When you're in a conversation with someone, you talk… they listen.
Then they talk… you listen.
It's an exchange of thoughts, ideas, feelings, goals and dreams.
It's about understanding what people want and need, first of all.
Then, it's up to you to provide it.
That's your greatest challenge as a blogger.
If you don't understand what your audience truly wants then you really cannot engage them in a meaningful conversation.
So spend time really getting to know your niche, getting to know who you're writing for, and who you're speaking to at all times.
If you don't know what the exact needs of your particular audience, it's probably because you're doing way too much talking, and way too little listening.
So, start listening.
Want to know what your readers really want from you and your blog?
Ask them.
Stop guessing at what kind of content is valuable to your readers.
You don't really know until you ask them, and then listen to what they say.

So, let me show you how easy this is.
I'm going to ask you a question.
When I get your answer, I'll be able to get down to the business of shaping my future blog posts to give you more of what you want from me.
Here's my question to you…
What is your single biggest challenge as a blogger?
Remember the promise I made to give you "Amazingly Simple Solutions To Your Biggest Blogging Challenge?"
Well, now I really need to know… what is "Your Biggest Blogging Challenge?"
Based on your answer in the comments section below, I'll be able to put together even more meaningful blog posts for you in the future.
So, please… help me out here.
Let me know…
What is your single biggest challenge as a blogger?
-Donna