My guest author, Lisa Sicard, is going to show you How To Sweeten Your Twitter Lists and Gain More Followers.
I asked Lisa to write this article because she's a noted authority on using Twitter to build your list.
Now, understand that you need to know how to use Twitter to take advantage of your Twitter Lists.
And, yes… your actual tweets are critical to your success.
Combine that understanding with the power of Twitter Lists, and you should be well on your way to gain a lot of followers.
This can drive lots of traffic to your blog and website.
So, now, let me turn this over to Lisa, so she can show you how to sweeten your Twitter Lists…
How To Sweeten Your Twitter Lists and Gain More Followers –by Lisa Sicard
Have you been looking to gain more relevant followers on Twitter?
A great and free method is to use Twitter Lists.
Adding people to your Twitter Lists can easily and quickly add relevant followers to your Twitter profile.
People love to be added or included in lists and groups.
Don't you just love it when someone includes you in something?
It makes you feel a little special and needed.
The same goes for picking people to be included in your Twitter Lists.
What Can Twitter Lists Do For You?
Make Twitter Easier
Not only can Twitter Lists help you to grow your Twitter following but they can make Twitter easier for you to use!
Yes, you can grow your Twitter following and use Twitter quicker and easier!
You heard that right.
Save You Time

Twitter Lists make Twitter less time consuming as you can view your list vs. your main Twitter feed.
You can find what you are looking for quickly and more easily locate users you wish to see.
I do this all the time when bad weather is approaching.
And, I refer to my weather list and keep up on tracking storms quickly.
In addition, I do it on breaking local news stories.
Here is an example:  If you are a romance novel writer you may want to have a list for authors, another for romance authors and maybe another for publishing authors.
You may want to share from each of these lists but at different times.
Or maybe you want to research just one of the 3 categories for something special.
It can save you lots of time and keep you focused while you're on Twitter.
That sometimes can be hard to do with everything being tweeted out fast and furious in your twitter feed.
Keep You Organized
Keeping organized on Twitter is important to having success there and staying on the network.
Many people sign up on Twitter and then never return.
They never learn how to tweet or how to interact with others on this fast paced social network.
Twitter Lists are also great for other topics of interest to you.
You can have lists for weather alerts, friends, shopping favorites, sports and more.
Any time you are on Twitter and want to check something out – refer to your lists to save yourself time.
Be sure to add people to your lists as they follow you.
Otherwise you will forget and not be updating them in a timely manner.
(Been there, done that for quite some time! It's easier to establish good habits right from the beginning.)
You can have up to 1,000 lists with up to 5,000 people in them.
I would not recommend having that many lists, though – best to keep it simple!
You may also keep some lists as private.
Only you can see them.
There are times you will like having this option.
It may be for your competitors or clients.
Or, it could be your family or close friends.
Share More Content
Twitter Lists allow you to share from people in your lists quick and easily.
Don't forget to use the aid of Buffer or a similar automation tool so all your tweets are not going out at once.
You want to pace your tweets a little bit out.
No one likes tweets coming from the same person one after another.
That is a big reason for folks to unfollow you on Twitter.
Spying On Your Competition
You can also use your Twitter Lists to spy on your competition.
See what they tweet about and who they tweet with.
These Twitter Lists could be set to private vs. public.
How Can Twitter Lists Add Followers?
Many people will follow you once you include them in your lists.
You could also take a tip from the Social Media Examiner and use an IFTTT recipe.
This will automate the process for you and save you even more of your precious time.
People do love to follow people on lists and some may subscribe to your lists too.
Of course, you can also subscribe to other peoples' lists and unsubscribe at any time.
And you may find yourself on a spam list or a silly list; you can report them and get off the list. Read more from TechCrunch on getting off of the "bad" Twitter Lists.
Using Your Twitter Lists
The more you use your lists to share content, the more proficient you'll get at what is officially called – curating content.
Whether you are retweeting or thanking new followers, curating content will bring new Twitter folks into your network.
Some Twitter users may not follow you immediately.
But if you really find their content relevant and share it often, they will eventually come around and follow you.
You may even notice your engagement increasing, too, by using this method.
Using Others' Twitter Lists
Another way to get more people on your lists is to check out your industry influencers' lists.
You can add some of their folks to your own lists as you begin to master the use of lists.
You can also subscribe to others' Twitter Lists.
How Else Can You Sweeten Your Twitter Lists to Gain More Followers?
Add your Twitter Lists to Flipboard.

Flipboard is another great way to stay on top of your lists, tweets and shares.

It's quick and fairly easy to do.

Check out this video to see how to do it…

Flipboard is a news aggregation and social network aggregation company.

It has been around since 2010. Some major bloggers have seen Flipboard become their largest traffic source.
Great Twitter Lists to Follow – You can subscribe to them.
These Twitter Lists are for the Social Media niche – or for folks to learn from about Twitter and Social Media.
https://twitter.com/simplymeasured/lists/top-twitter-influencers
https://twitter.com/mashable/lists/social-media
https://twitter.com/JackiesBuzz/lists/women-who-rock-on-twitter
https://twitter.com/ricardcastellet/lists/my-twiter-experts
https://twitter.com/gneuman/lists/twitter-experts
https://twitter.com/Jason_Pollock/lists/twitter-giants
https://twitter.com/jeffbullas/lists/influencers
https://twitter.com/kimgarst/lists/influencers-on-twitter
https://twitter.com/MikeKawula/lists/twitter-marketing-experts
Do More Twitter Followers Really Matter?
The more followers you have the better chances you have for more engagement, retweets and clicks.
But it cannot happen on its own.
"No matter how much you engage with others and how quality your tweets are, getting results with 200 followers can hardly happen." Daniel Sharkov – via Bufferapp
You must share that relevant content and engage with your followers to see your Twitter usage pay off for you and or your business.
99% [of my Twitter feed is] links, but 1% is me responding and 1% of a big number is a big number." – (GuyKawasaki, via BrainyQuote)
Don't forget too, that Google search results now includes tweets.
That can create more organic reach for your tweets than ever before.
Twitter Success Stories
An Author
An author CS Lakin increased her Twitter followers from 2,000 to 21,000 and her print sales increased 1000% in one month alone.
She learned that many people followed after searching for specific hashtags.
This worked much better than having just author followers.
She also became successful after increasing her Twitter following.
She began getting more industry contacts via her Twitter feed and was asked to speak at conferences, guest blog on others' websites, gain more editing gigs, and start selling more books along the way.
This built her online credibility big time.
Taco Bell drove conversations with those of their followers who had over 10,000 followers themselves.
This helped them humanize their brand.
They were able to reach over 600,000 followers and have 3x more than their biggest competitor.
They now have 1.8 million followers!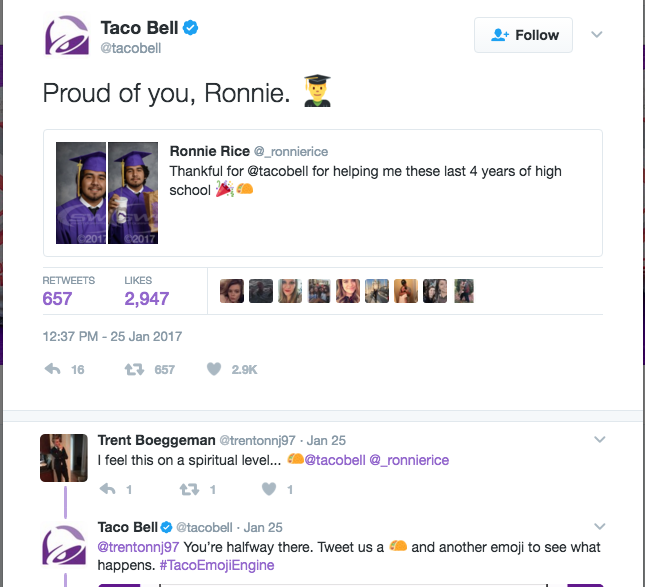 Dell claimed in 2006 that they made $6.5 million in sales directly from Twitter usage.
They said the links they tweeted were clicked, and that sales resulted from those Twitter clicks.
Today they have over 600,000 followers on the Twitter network.
The Dell Outlet handle has over 1.38 million followers.
One of Dell's senior managers says "it's not just about money, it's about listening and responding to their customers that makes Twitter so useful to them. "
The mega coffee company does Twitter unlike most any other business on the network.
They have staff monitoring and responding to customers via Twitter on a 24/7 basis, 365 days a year .
They listen to ideas customers tweet to them, and when implemented, they tweet them back to thank them for their suggestions.
Starbucks fans love this!
They feel empowered and love their Starbucks even more for it.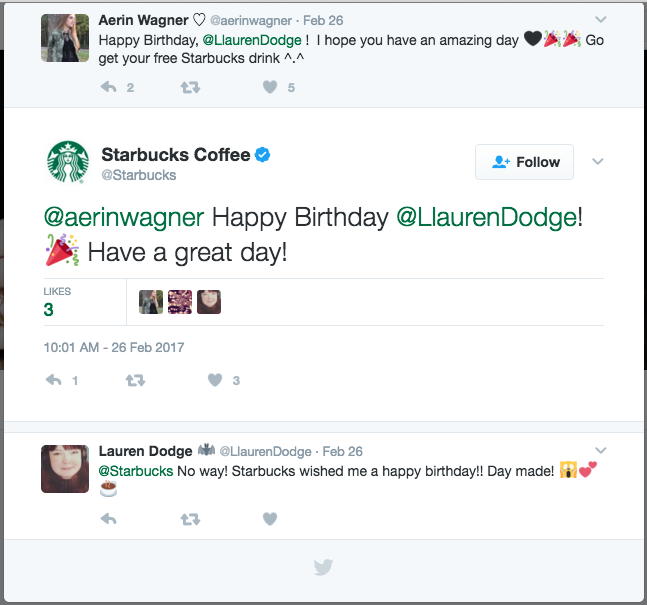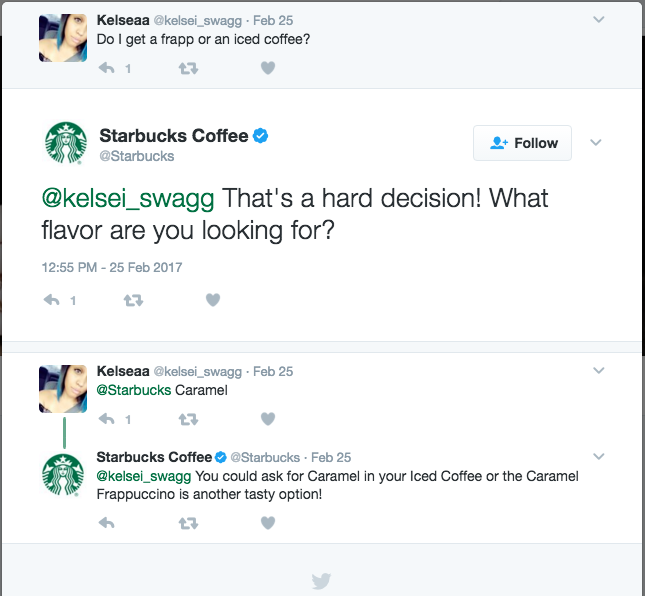 Here's a fact for you: Jet Blue has sold more tickets via Twitter.
If JetBlue sells just 2,000 of their $500 AYCJ packages, they'll make a million dollars. Imagine making a million dollars from a tweet?
Hang it, it's not that simple.
Jet Blue has been on Twitter since 2007.
They have been doing it for 10 years and fine tuning their tweets along the way.
And notice, too, that they have over 2 million followers.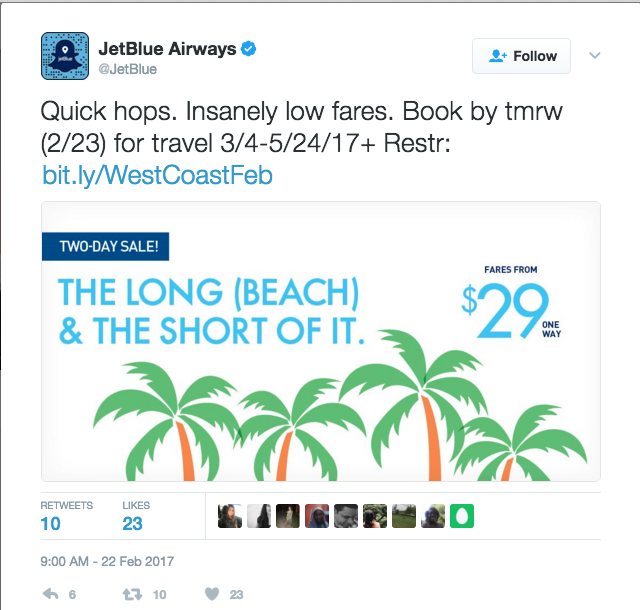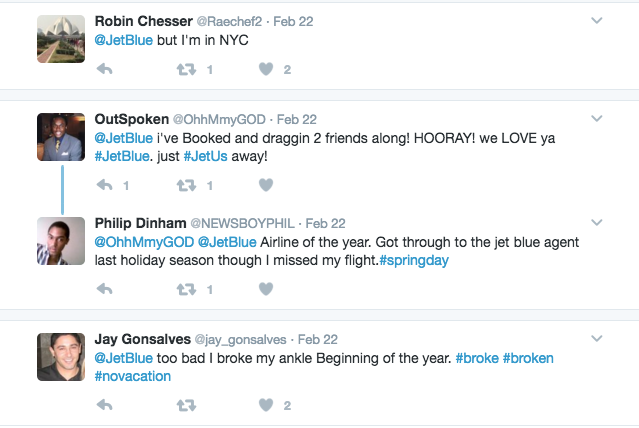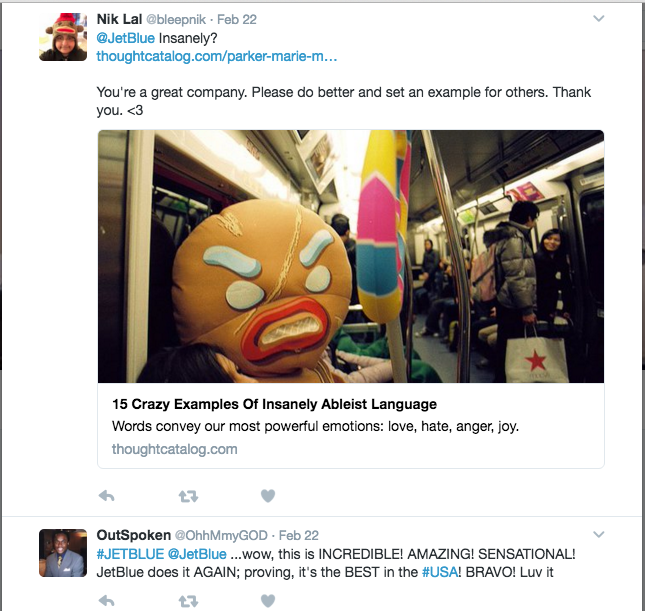 So, having more Twitter followers and using Twitter more effectively with Twitter Lists can really build your company or personal brand, while adding dollars to your bottom line.
It does take time and patience.
But as you have seen with some of the examples above, it can be done.
You have to test, analyze and repeat.
Once you see what Twitter strategy is working for your business, you can repeat it over and over again.
Do you use Twitter Lists?
If you do, how many do you have?
Do you now have a pretty good idea of how to sweeten your Twitter Lists to gain more followers?
I'd love to hear from you in the comments section below, and don't forget to share this article on your social sites.
– Lisa Sicard
About The Guest Author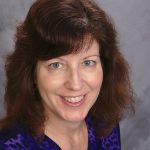 Lisa loves helping others to thrive online through Social Media, Blogging and SEO. "What good is knowledge," she asks "if you cannot share it with others?"
Lisa has 20+ years experience in marketing/advertising with 5+ years experience blogging, social media & SEO.
Her latest eBook is "Tweeting Like It's 2nd Nature."
Visit her blog, Inspire To Thrive and follow her on Twitter.