This post was most recently updated on August 9th, 2017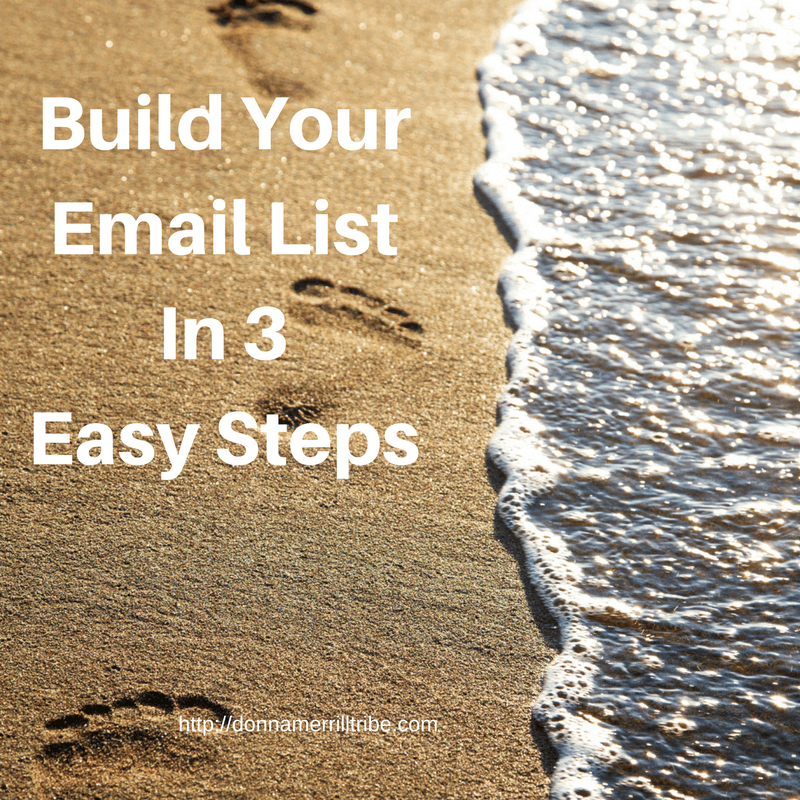 You want to build your email list, but don't know where to begin.
I know.
I hear it all the time.
Then, once you start researching, you find so many long, drawn out and complicated processes.
It just seems like a never ending journey.
That's why, today, I'm so happy to have an expert guest blogger show you the way.
In fact, Janice Wald has broken the process down into 3 easy, proven steps.
And she's someone you want to listen to.
I want to thank Janice for taking the time to write this amazing blog post.

How to Build Your Email List with 3 Easy, Proven Steps
by Janice Wald
Are you trying to grow or build your email list?
Do you repeatedly try list building techniques you've heard and read about only to be disappointed by your dismal, lackluster results?
Fret no more.
These 3 steps are easy, mostly free, and proven to grow your email list.
I am excited to be revealing this list building strategy for the first time on Donna's blog.
Step 1
Design an incentive to give people for following your blog
This may take a little brainstorming on your part.
Put yourself in the mind of your targeted reader.
Make a list of what resources readers looking for posts in your niche would find so valuable that they would gladly pay for them.
Visitors to your site don't have to actually pay for the incentive.
You are going to give that resource to them for free in exchange for their email address.
Incentives are called optins since they are what people opt to join your email list and follow your blog to receive, hence the term optins.
Ideas for optins are limitless.
Examples may include…
Cheat Sheets

Tutorials

Case studies

Videos

Templates

Ultimate Guides

Access to a Facebook group

A bonus post
You don't have to stop at one incentive.
I actually have seven incentives for following my blog.
The more varied your incentives, the greater the chances that people will want to join to your email list.
How to swap the optin for an email address:
A plugin can capture the email for you.
Rapidology is a free plugin that I use.

LeadPages is a popular premium tool that can also be used to capture emails.
When designing your optin, choose your colors carefully.
Red is ideal since it's eye-catching.
Statistically, yellow has the greatest success rate of getting sign ups.
Email services like MailChimp, GetResponse and Aweber are popular choices to use to build your list and send out your emails.
Step 2
Boost Your Twitter following
This step is critical to the success of this strategy.
Your Twitter followers are the ones you are going to try to woo to your site.
You are going to try to convince these unique visitors to come to your site and join your email list.
See that?
You will have a built-in group of unique visitors all coming to your blog from one place, Twitter.
Keep reading to see how they will become engaged readers genuinely interested in your content.
How to boost your Twitter followers
Growing your Twitter followers is easy with free tools.
Find people to follow.
At this point, you are not worried about finding like-minded readers.
This step is solely designed to boost your number of Twitter followers.
Note: Watch your follow to follower ratio:
You don't want to follow too many people at once.
First, Twitter has a maximum limit per day.
Next, people like to follow a winner.
The bandwagon effect says if it's popular, it must be good.
People like to jump on the metaphorical wagon.
If your follower count is greater than the number of people you follow, you will give the appearance of being successful and more people are apt to want to follow you on Twitter.
If you don't follow people back on Twitter, you stand a strong chance of losing them as followers.
The culture on Twitter is to follow people back who follow you.
If you don't follow them back, it is likely those people will unfollow you to keep their own ratio of followers to people you follow in check.
Unfortunately, Twitter doesn't necessarily tell you everyone who has followed you since you last used the site.
You can't follow people back if you don't know they followed you.
Tweepi

will allow you to follow back all the people who have followed you.

Although Twitter may not tell you all your followers, Tweepi will.
Social media expert Bob Barocas recommends using Tweepi as a tool to find Twitter followers.
Like Bob, I am a huge fan of Tweepi.
I use it almost daily.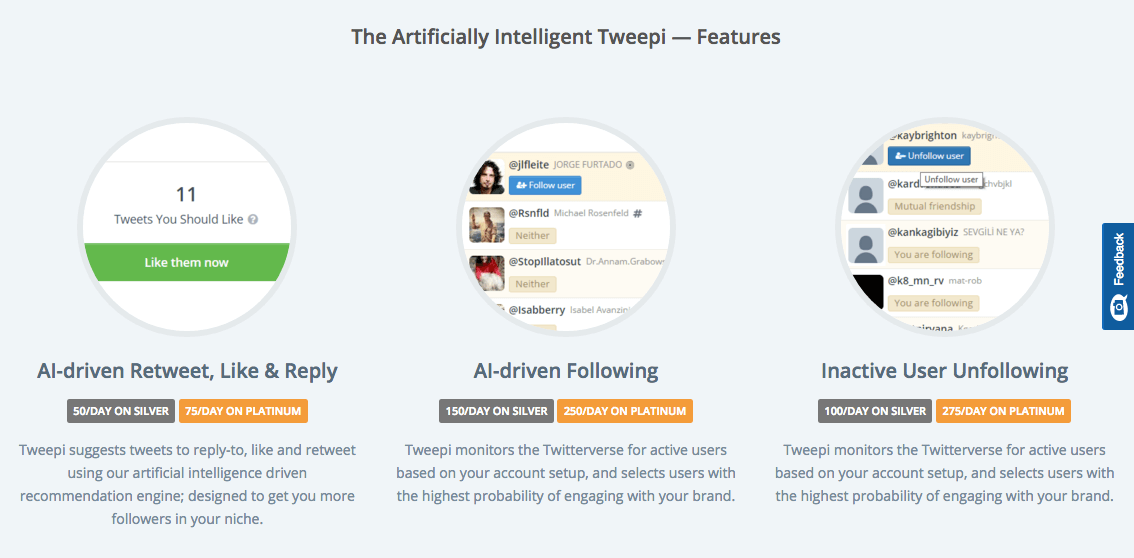 How can you find people in your niche to follow you?
You want to follow readers in your blogging niche.
These are the people you want to try to add to your email list.
People in your niche will be interested in your articles.
Commun.It

has a component that allows you to follow people in your niche.

Google Alerts

will alert you if a new post in your niche is published, so you can follow those bloggers on Twitter.
On Twitter, use the name of your blog niche in a hashtag in the search bar.
Many people in your niche will come up.
For example, if I wanted to follow a blogger who blogs about blogging tips, which is my niche, I'd type #BloggingTips into the Twitter search bar.
Another strategy you could use to find Twitter users (tweeps) in your niche and follow them is to find just one influencer in your niche.
Type their name into the search bar.
When you find them, click "followers."
All their followers will appear.
Follow them.
Again, the culture of Twitter is to follow back, so your list will grow with interested visitors this way.
Bob uses the Crowdfire tool to make sure his ratio of followers to people he follows stays in check.
Crowdfire will tell you who you follow that does not follow you back.
It loads oldest unfollowers first, so these won't be people you've followed recently.
This is a screen capture from Crowdfire.

Can you tell I'm following 777 people who aren't following me back?
U:94 means I have unfollowed 94 people.
Crowdfire only lets you unfollow 200 people per day.
On the right, you see a tweet from the Associated Press.
The minus in the red circle gives me the opportunity to unfollow the Associated Press since they aren't following me back.
Crowdfire makes it easy to unfollow people by offering you a minus sign in an eye-catching red circle next to the name of each person not following you back.
Unfollow those people who aren't following you and keep your ratio in check and your numbers balanced.
This is another tool to enable you to keep your numbers leveled.
Twitter expert Marc Guberti recommends StatusBrew.
This tool tells you your recent unfollowers.
Unfollow them and keep the number of people you follow down.
Step 3
Tweet your optin offer to your growing Twitter following
Now that you've grown your list of interested Twitter followers, tell them what they will receive if they click your link.
On Twitter, the way to do this is by posting a tweet.
Certain methods will boost the chances of the link to your optin being clicked.
First, start with an engaging question.
For example, since your optin is free to them, you might start your tweet this way:  "Do you like free?"
The next part of your tweet will tell them what they will receive by clicking.
For example, an effective tweet for my incentive—a free PDF of 123 blogging tools—would read…
"Could you use more free tools? Use 123 free blogging tools to save time blogging."
Then, give the link to your optin.
Then ask people to retweet your link.
You might note I used certain "power words" in my tweet.
People like free things.
I used the word "free".
People like to save things.
I used the word "save."
As you grow your list, repeat the posting of your tweet.
10 times a day should be your minimum.
I know someone who tweets 20 times a day.
As your list builds, continue to tweet your incentive(s) for signing up.
Twitter tools can also help you with this step.
Free automators like Buffer and Hootsuite can promote your tweets for you on Twitter.
Buffer is free for up to 10 tweets a day but has a paid version.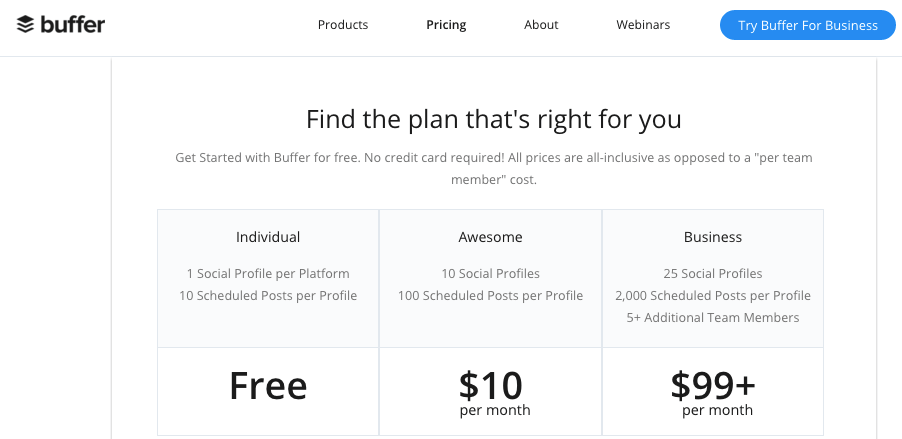 Hootsuite is unlimited.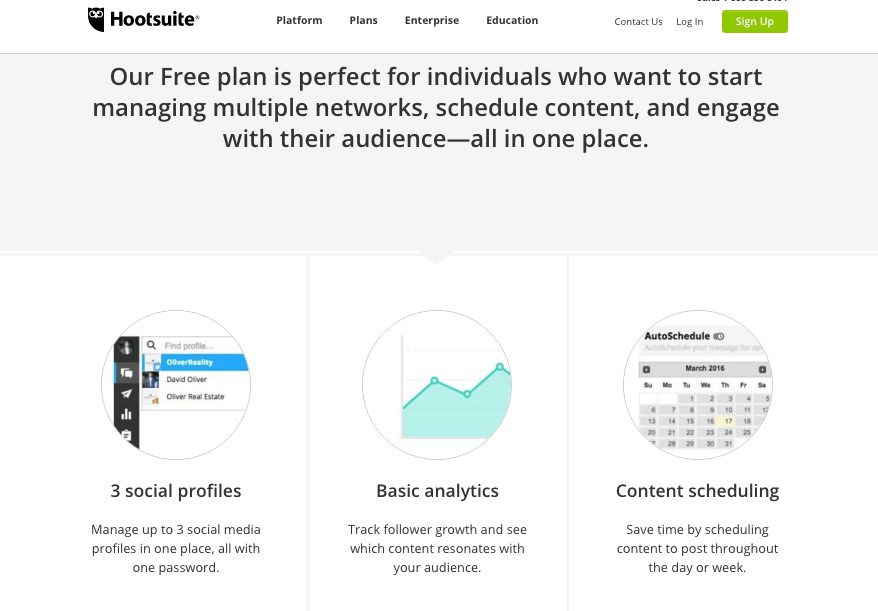 Both can be used to preschedule your tweets weeks in advance.
Here are some other tools that can help you.
Social Jukebox posts your tweets for you.

You can have many jukeboxes tweeting different tweets simultaneously.
This tool "pays" Twitter users with credits to retweet your links for you.


The user base at Just Retweet generally consists of influencers with large Twitter followings.
Promoting your incentive there guarantees widespread exposure.
Bonus tip
Now, once you start capturing emails, you can try to monetize.
People advise trying to market to your list right away.
Since they've just said "yes" to your blog, they are more likely to say "yes" to your product or service.
Conclusion
In closing, this strategy works as a content marketing funnel.
you make an optin

build your Twitter following

advertise your incentive for signing up to your blog to your Twitter followers, and then

monetize your goods or services to your new email subscribers. 

But the best part—most of these tips are free to implement.
Only the optin idea to give away a free ebook may require spending money on a cover design.
You can outsource this task for $5.00 at Fiverr.
These are proven tips.
I should know.
I tried them and my email list grew.
You can implement this technique and watch your email list grow as well.
Follow these tips, and traffic and monetization from your new subscribers can be yours.
Leave me a comment below and tell me what you think of the strategy I've shared here in "How to Build Your Email List with 3 Easy, Proven Steps."
I also appreciate your social shares of this article.
-Janice
About the Author
Janice Wald is an author, freelance writer, blogger and blogging coach.
Included in over 30 expert interviews and interview panels, Janice recently published An Insider's Guide to Building A Successful Blog which is available on Amazon.
Connect with Janice on Twitter.
For more blogging tips, visit her blog at MostlyBlogging.com.
***
Learn More About Donna's Popular Top Tier Coaching Program for Bloggers