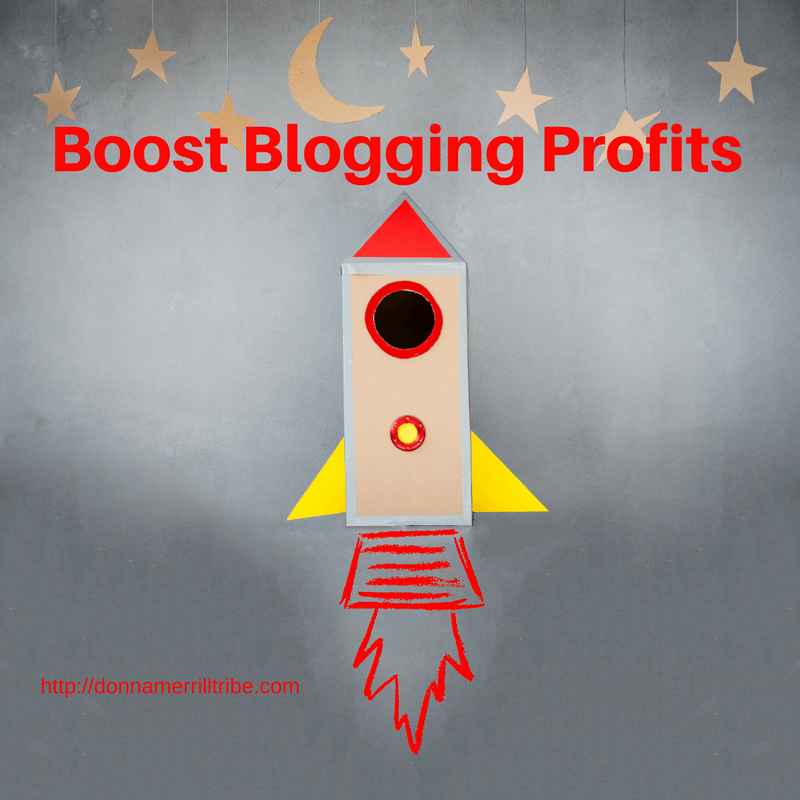 What do you do to boost blogging profits from your site?
If you don't have a monetization strategy in place for your blog, then you're probably not getting much profit at all… or maybe none.
Today, blogging expert Ryan Biddulph is going to share a great tip to boost your blogging profits.
Read it carefully, because Ryan is a real pro when it comes to blogging.
Million dollar advice, here… enjoy the read, then implement away 🙂
1 Simple but Uncomfortable Tip to Boost Blogging Profits
by Ryan Biddulph
Are you afraid to burn through your list?
Do you feel terrified about annoying your readers?
Are you petrified to follow up with your readers via persistent reminders?
You may be eating into your blogging profits.
Like a Blogging Ms. Pacman. Or Blogging Pacman.
I want to discuss one simple, powerful and effective but sometimes highly uncomfortable profit-boosting tip for many new, struggling or even established professional bloggers.
The Backstory
I received an email from one of my list subscribers a while back.
He explicitly thanked me for reminding him about some of my eBooks and audio books via a follow up email I sent to my list.
My reminder email influenced him to buy a few eBooks and audio books of mine.
The power of following up wins again.
Which brings you to the incredibly simple, powerful but scary tip to execute upon, to increase your blogging profits:
Follow up with your readers specifically to buy your stuff or to hire you.
No; I am not talking about sharing your latest blog post on Facebook for a second time.
Nor am I goading you to retweet your latest podcast.
I'm talking 'bout explicitly asking or calling your readers to buy your stuff or hire you via:
Follow up emails
Calls to action at the end of every one of your blog posts
Follow up social media updates
I also mean to follow up persistently.
Not one follow up monthly.
I'm talking about following up to buy your latest eBook 1-2 times each week.
I call my readers to buy my latest eBook at least 3 times weekly through my emails. Could be an individual follow up email or perhaps I cue via a clear reminder at the beginning of the email.
I have sold many more eBooks and products since I began following up habitually. Ditto for landing clients.
Why Simple?
Asking your readers by typing a few words of text and publishing a quick email reminder takes a few minutes, if that.
Calling your readers to hire you or buy your stuff via a reminder call to action at the end of your post takes seconds of your time.
Both pretty darn simple tactics, right?
Why Uncomfortable?
Most bloggers fear loss.
Most bloggers feel highly uncomfortable following up with a reminder email or via persistent calls to action at the end of their blog posts because they:
Do not want to lose subscribers
Do not want to annoy readers
Do not want to be criticized
Following up persistently feels uncomfortable because doing so usually triggers your blogging limiting beliefs.
These range from "nobody will buy it anyway so why bother with a follow up?" to "they would have bought it the first time, anyway."
These fears gotta go before you follow up persistently from a clear, pretty detached space, and before you make more dough.
Seriously guys; how many things in your life have you bought on a single exposure? Be honest. Probably almost nothing, because we need to find greater clarity before we pull the buying or hiring trigger most of the time.
Why A Profit Booster?
Empires are built on the principle of energetic clarity through persistence.
In laymen's terms, when you look at, say, a billionaire, that billionaire had to clear out all the fears or doubts around servicing the masses on a huge scale and allowing in billions of dollars to become a billionaire.
They did this in part by creating immense free value, then by following up repeatedly with premium value, until the abundance dam began to slowly burst, and massive wealth flowed to them.
Following up persistently, repeatedly and diligently shows you where you are at with your clarity.
As you keep following up, a neat thing happens: you clear fears around your products or services, and as the fears clear, you keep asking or calling folks to buy or hire, and they begin to buy or hire in greater numbers.
The dam begins to crack.
Scant profits become more consistent profits.
The floodgates begin to open.
Asking people persistently to buy in via reminders simply gets you clearer on your premium offering, and when you get clear and feel pretty dang detached on the offering, the sales grow.
The Commercial Effect
Has a commercial ever grown on you to the point where you needed to buy whatever was being advertised?
I have to raise my hand.
Virtually all human beings would nod in agreement.
Being busy bees, and also, being subject to the power of autosuggestion, you likely need to be exposed to something beneficial 2 times, or maybe 5 times, or perhaps 10 times, before you clearly see the benefits and pull the trigger on the purchase.
This is why big companies pay large sums of money to advertise through repeated commercials. Many people buy after a few exposures to the product or service offered.
Ditto for your blog, guys.
You will boost your blogging profits when you ask folks through follow up emails to buy what you have to offer or to hire you because your readers tend to buy in after a few reminders, or exposures, to gobble up your premium offering.
Fabulous Clarity Finder AKA Purger of Fear
Following up helped me find immense clarity in my premium offerings.
Turns out, I didn't follow up for the longest time because I feared:
I'd annoy my readers by following up with them
Nobody would buy on the second or third or tenth call, anyway, because my premium offerings were not that helpful
Following up was a waste of time; if they wanted to buy, they would have bought on the first call to action
Persistently following up through reminder emails, through reminder calls to action, through guest posts and through social media sharing helped me trigger these unpleasant fears, so I could feel and release these highly uncomfortable fears.
Dissolving the fears gave me clarity with my blogging campaign. I began following up habitually through virtually all emails I sent to my list. I also followed up with premium offerings through every blog post.
Sales increased.
I made more money.
Another neat thing happened; since I got clearer allowing in money through channels where I persistently followed up with readers, I also began to earn chedda through entirely new, unforeseen channels.
Money is like that.
If you get clear on receiving money by removing the strong fear-charge most humans associate with money, money will tend to show up in your experience through all types of online and offline channels.
Look at Donna in Action
Blogging Fever.
Blogging Magic.
60 Day Coaching Program.
Each phrase has been effectively impressed upon my subconscious mind.
Great job, Donna!
Ya wanna know why I mentioned these terms?
Donna persistently calls readers to check out each beneficial offering through her sidebar and at the end of virtually every post.
As she should.
Donna is an entrepreneur. She is not an amateur. Nor does she fear sharing something that's beneficial for her readers, that both helps her readers and her.
Prospering exchange here: her readers receive valuable insights from a world renowned blogging veteran that cuts years off of their learning curves and Donna receives the fun opportunity to teach bloggers plus money for service rendered.
Win-win.
What About Reminder Frequency?
Your intuition knows.
I can only share what I feel clear on.
I remind my readers 2-3 times weekly to buy my latest eBook via emails and also toss in 1-2 calls to buy one of my courses or to hire me to coach them.
Greater or lesser frequency may work for you.
Dive into those fears. Feel it out. Your intuition will guide you to the proper frequency for you.
It's Only Money
Before you piddle in your blogging pants about following up with your readers, remember this: it is only money.
You offer something beneficial, and incredibly helpful, and valuable.
Readers exchange something called money for the immense value.
Simple exchange.
Clean exchange.
No big deal.
You are not asking for their right arm, nor their children, for the service or product offered.
It's just money.
Repeating this concept to myself helped me get clearer and clearer on following up.
If anybody has a problem with the energy called "money", their fear of loss and desire to live in the matrix of illiusion has nothing to do with the clarity I have in my premium offerings.
It is only money.
It is just money.
Trust me; your readers will thank you gratefully when you remind them to buy stuff that they wanted to buy, but needed to be reminded, to buy.
Your Turn
What tips can you share for following up with your readers concerning your premium offerings?
Are you afraid to follow up?
Why?
-Ryan
About The Author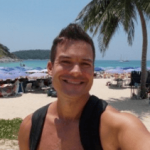 Ryan Biddulph is a blogger, author and world traveler.
A former security guard from New Jersey, Ryan has been featured on over 200 blogs since he started his blog in 2014.
These include Richard Branson's Virgin Blog, Forbes, Fox News, Entrepreneur, Positively Positive, Life Hack, John Chow Dot Com and Neil Patel Dot Com.
In addition, he has written and self-published 126 bite-sized eBooks on Amazon.
Ryan can help you build a successful blog. Connect with him on his own blog… Blogging From Paradise.
Learn More About Donna's Popular Top Tier Coaching Program for Bloggers