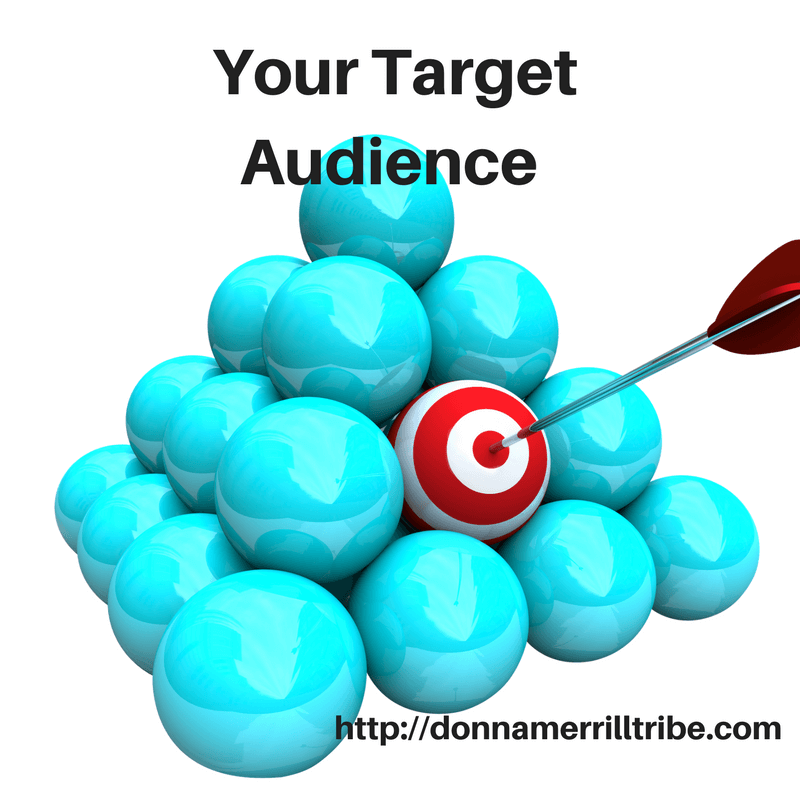 People work so hard to drive traffic to their blogs.
But they often are driving the wrong kind of traffic.
That is, they are not really getting the target audience they want.
I think one of the most common questions students ask me is just HOW do they identify a target audience in the first place.
So, I've asked top blogger, Theodore Nwangene, to shed some light on this topic.
I think you'll agree that he has really done a great job with this.
Make sure to check out author bio at the end of this article, and connect with him on his blog.
But right now… let's get his pro advice on how you can identify your target audience.
How to Identify Your Target Audience Online And Dominate Your Industry in 2018
by

Theodore Nwangene

Although your products and services might appeal to a large number of people, it's unreasonable to market to everyone.

Let me start by asking you:

What's more important to you in business: conversions or traffic?

As someone who's in the marketing niche, if you generate 50k visitors from a classic auto repair website and 1k from a prominent marketing site, which one do you think will be better for your business?

I'll leave you to answer that.

Here's the bitter truth!
Strive For Conversions, Not Pageviews
Despite what you might have been told, you are not in the "pageview" business.
What you should be more concerned about is conversions.
Conversions happen when targeted traffic comes in contact with a relevant offer.
It all starts with identifying your target audience and what they want or need.
According to Peter Drucker, one of the most influential business thinker of the 20th century:
The main purpose of marketing is to completely understand the customer to the extent that the product or service fits him/her and sells itself.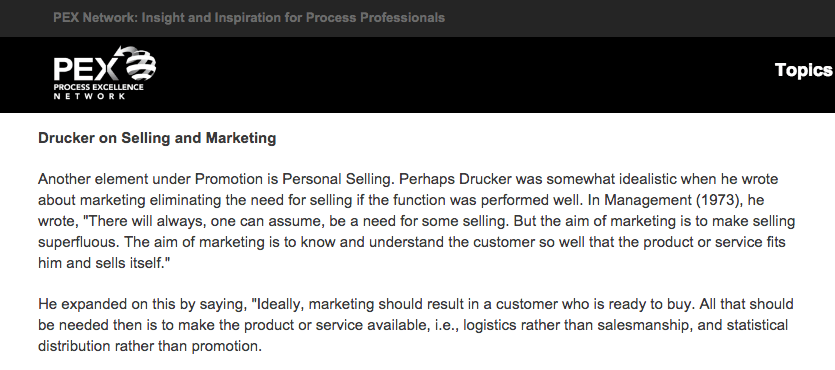 The above excerpt is from the article, Peter Drucker on Sales and Marketing (published on PEX)
From the way things are going today, having a well-defined target audience is more critical than ever.
You can't afford to target everyone.
The only way small businesses can increase conversion, and actively compete with large companies, is by figuring out exactly who their primary target audience is…
know what they want,
identify what matters most to them, and
focus on what triggers them to take action.
Why Knowing Your Target Audience is Important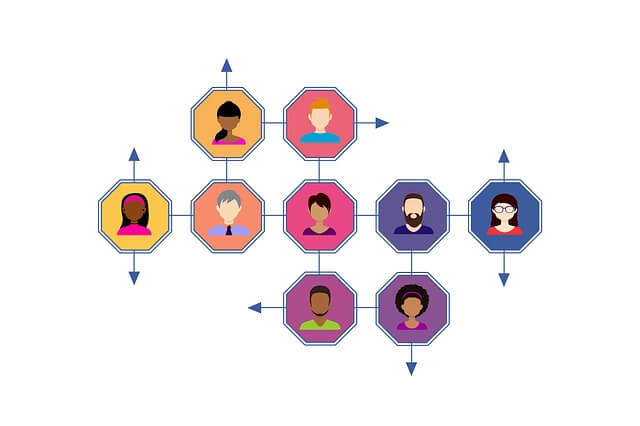 If you're aware of…
What people need your products and services… you'll know how to get to them (the sites they visit – the blogs they read – what they search for in Google, etc.).
The way in which they select and compare products in your category… you'll have an idea of how to prioritize and structure content on your site.
How they describe the services they need… you can word the copy on your website to appeal to the conversation in their head.
What they want… your customer value proposition can explicitly mention that, and the whole site can be 98 percent relevant to them.
How your products and services improve their lives… you'll understand which end-benefits to communicate to them.
What they don't want… you can entirely eliminate it from the site.
Etc.
This is all about relevancy – if your offer and the way you present it matches their state of mind, you've gained a loyal customer.
On the contrary, if your customer is "everybody," you'll be making things extremely tedious for yourself; this is because nobody will identify with "everybody."
It's just not possible.
6 Steps to Identifying Your Target Audience
Here's the problem: If you're just starting your business, it means you don't have paying customers yet, or hard data that can help with your audience research.
However, there's a way out of it, and that is by relying on assumptions and educated guesses based on your anecdotal evidence and first-hand experience.
By tradition, defining a target audience consists of knowing their sex, age, geographic locations, and identifying their various needs.
The data you need to gather, typically depends on your products and services; and whether you operate a B2C (business-to-customer) or B2B(business-to-business) type of business.
However, this strategy is not very helpful.
When it comes to defining your target audience online, their location rarely matters (if at all).
Also, age is not what it used to be because, today, someone in his fifties gets just as thrilled about new tech gadgets as 25-year-olds.
And someone in his thirties and below may still be living with his parents.
Therefore, more than demographic and age data, you want to pay more attention to the lifestyle.
You basically want to provide good answers to the following questions:
Who are your target customers? Paint a picture of their life (or business) situation
What is their pain?
What do they really want?
and… What are their various needs that are not being met?
For you to have a thriving business, you definitely need to think about market size and disposable income, too.
That being said, here are the ways you can quickly identify your target audience:
1. Survey Your Existing Followers
If you already have a customer or reader base, the first step will be to survey them.
You want to get inside the heads of your customers, if you're a blogger, and learn why and how they buy or consume your content.
You don't have to survey all of your customers.
Just reach out to the last few people who still remember their purchase experience.
This is because.. if you ask somebody who made a purchase, or last visited your website like six months ago or more… they must have long forgotten and might feed you with wrong information.
Here are the questions you could ask them (adjust the wording as required):
Who are you? Get their demographical data and check if there are any trends (generational). If they operate a B2B business, find out about their industry and position in the company (and who's the decision maker!)
What problem does our product solve for you? Here you want to ensure you understand their problem. You might also discover some unintended uses.
Which noticeable improvements in your business or life have you experienced since you started using our product? This will unveil to you the end-benefit of your product in the words of your customers. If some say really positive things, reach out to them for case studies or testimonials.
What's the most thing you like about our product? This will give you a clue about what your customers think is the best part of your product. You should prominently mention this in your sales copy.
Did you contemplate any alternatives to our product before signing up? If yes, which ones? You want to find out who people compare you to. With this information, you can build a "compare page" on your website where you compare yourself to your competitors and make a case for your advantages.
What made you register for our product? Why did you choose us over all the other alternatives? You want to figure out what's working for you on your website, so you'll know where to channel more of your time.
Did you have any hesitations or doubts before joining? With this information, you can identify significant sources of friction, and quickly address them.
Is there any other thing you would like to tell us? Leaving room for feedback might also reveal a lot of useful information.
NOTE: If you're not currently selling any product on your blog, you can just replace where I mentioned "our products" with "our content."
Here's An Example:
Perhaps, you're just currently marketing yourself via your content.
So, you should just focus on finding out how you can help your readers overcome their problems through your content.
For example, you could ask them:
What problems does my content solve for you?
Which noticeable improvements in your business or life have you seen since you started consuming my content?
Is there any topic I've not covered on the blog yet, which you'd like me to write about?
Do you like mt current content type, or is there any other way you prefer to consume content that you'd love to have me implement (like video, audio, graphic content, etc.)?
Like I stated before, the benefit of carrying out this survey is to
get inside the mind of your readers and customers, and
to figure out what you've been missing, and
what to permanently get rid of on your website.
Furthermore, while sending out the survey questions, try to keep it short if you can.
This is because the more questions you ask people, the fewer responders and poorer quality responses you'll receive.
Similarly, you want to ensure the information you collect is very actionable – don't ask questions simply because you're curious.
Before sending out your questions, go through them properly and ask yourself: "Of what use will this information be to me once I have it?"
Make sure that each question contributes something meaningful, unique and is necessary.
You can use Google forms to conduct the survey.

Read the full article… Use Google Forms to create a survey (by Andy Wolber on TechRepublic)
2. Find Your Target Audience on Facebook via Facebook Insights
Facebook gives every page owner a robust set of insights that are totally free to use.
From here, you can quickly find out the demographics of your most active users and see the topics that they share in common.
To do this, you have to first go to your Facebook page and click the Insights tab.
Here's where you'll find your Facebook Insights tab:

The next thing is to click on the People tab: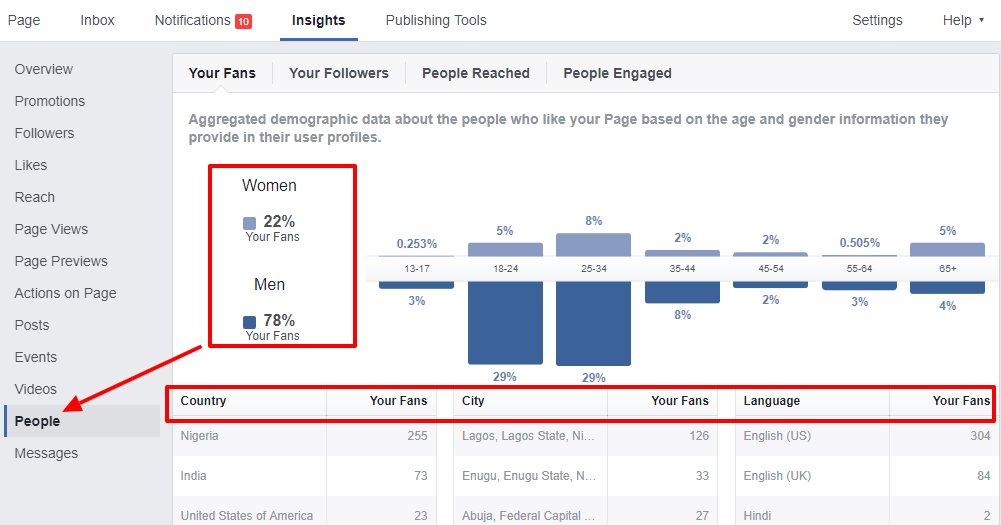 Here, you'll find all you need to understand your audience on Facebook, including your most engaged gender (men/women), target country, cities, etc.
This alone will give you lots of insight into who your target audiences are.
3. Monitor Your Social Media Activity
Here, you want to determine which social media networks your readers use most to share your content on.
This little piece of information can tell you so much about what they like the most, and want to hear more about.
These simple hints will give you some clues about who you are writing for, and will help you identify your target audience.
This approach can be as simple as monitoring your social media accounts on a daily basis and taking note of who's interacting with your content the most.
You want to pay more attention to their profiles and bios.
Because this can tell you a lot about the people you're currently reaching, and whether they are the right audience to reach.
4. Join Active Facebook Groups That Are Relevant to Your Niche
For bloggers and content marketers, joining some relevant Facebook groups is one of the best ways to find out what problems your target audiences are facing.
It also gives you an opportunity to help them find solutions to those problems.
When you're in most of these groups, you'll often come across many questions its members are asking.
Now, some of these questions will give you a lot of insights into what your target audience really wants from you.
To do this, just visit Facebook and search for groups that are related to your niche.
For instance, if you're in the "Dog training" niche, you can enter "Dog training."
Facebook will initially show you every result on Facebook related to "Dog training,"
But that's not what you want.
You're looking for relevant groups to join.
In that case, click on the "GROUPS" tab and identify the groups you are searching for.
You'll come up with some results like this: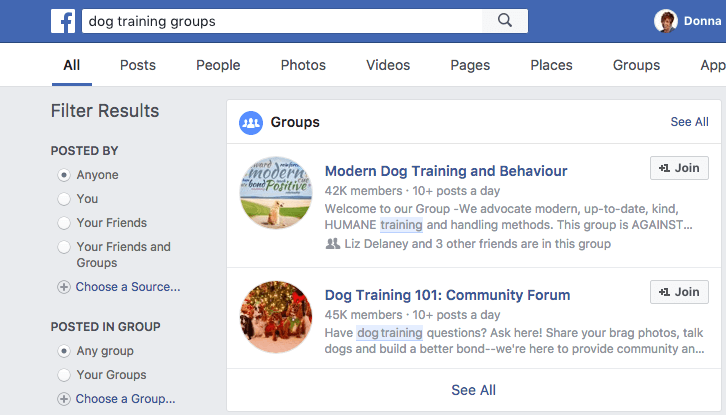 As you can see, you have some cool groups to check out here.
What you want to do next is to check out all the groups and join the ones you think make sense to you.
However, you want to join active groups that also have a good number of members.
For me, anything from 3k members is ok.
After that…
start contributing very well to the groups,
offer your own professional tips, and also
answer other peoples' questions.
For example, I saw the question below while going through one of the groups: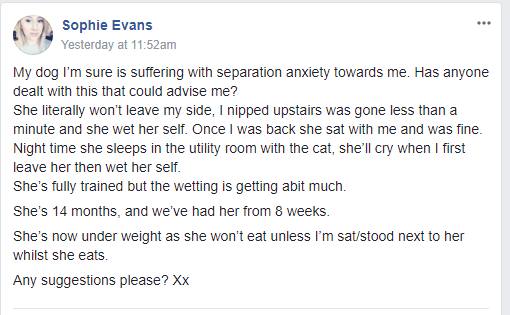 This issue is apparently disturbing this lady, and if you can offer her a useful solution, you'll gain her loyalty.
It will make her to further open up to you.
If you focus on giving value, members of the group will see you as an authority in the industry.
They will soon start asking you to help them solve various problems they're facing.
This will help you to define your audience.
5. Question & Answer Sites
Are you still looking for more information about your target audience?
Internet question and answer sites are an excellent place for you to learn about what they're asking and inquiring about.
Scour through some of these sites across the internet, that might help you determine what your ideal audience wants to know and what they're more interested in.
There are a ton of these types of sites out there.
They can give you the information that will enable you to gain a better understanding of your target audience.
All that is required of you is to find the right ones.
By these, I mean prominent and active Q&A sites.
Not all of them will be beneficial.
Therefore, you want to look for sites that have a section geared towards your service or industry.
The two famous Q&A sites I'll recommend for you are Quora and Yahoo Answers.
I've really gotten a lot of information about my prospects on these sites, especially Quora.
Just log in to your Quora account and start looking around for questions that are related to your niche.
I bet you'll find people asking various questions on different niches on the platform.
An excellent example of this approach comes from Brian Dean.
He came up with a TrustRank article headline based on a question people asked on Quora.
Here's what the question looked like on Quora: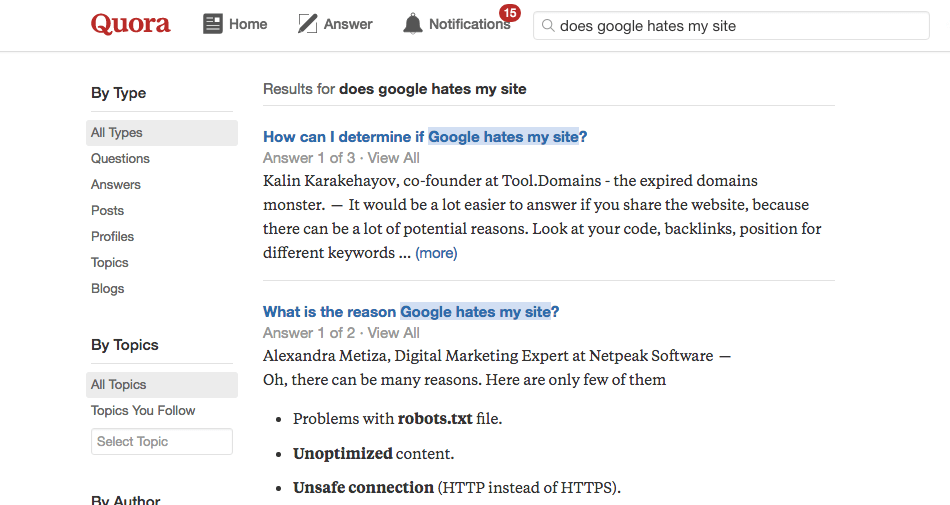 And here's the content he wrote on the topic that immediately dominated the search engine result pages.

This is a straightforward approach.
If you see any question on Quora that's relevant to your industry, you can just write a post on that topic for your blog.
Then paste the link to your blog post on the Quora platform, while answering the question.
6. Monitor Your Best Performing Content
What are your best performing
offers?
pages?
calls-to-action?
blog content?
Having an explicit knowledge of all these will tell you which pages on your website are generating the most pages views, comments, social shares, and inbound links.
This indicates what content is bringing your target audience to your site.
That can provide you with a lot of information about your target audience.
Fortunately, there's an easy way to gather all this data, and that is by visiting Google Analytics.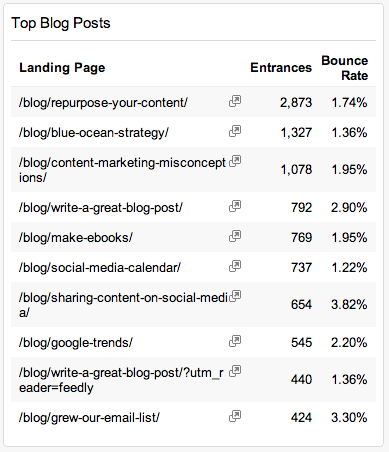 Above screen shot is from the CoSchedule article…
"How To Find Your Target Audience And Create The Best Content That Connects"
For example, the guys at CoSchedule compile a traffic report at the end of each month that does just this.
As Ben Sailer explains in their "Find Your Target Audience…" article:
We use both total shares and pageviews as a way to determine a blog post's overall popularity. By comparing the content that did well versus the content that performed poorly, we can get better insight into what our readers really want to be hearing about.
This is yet another fantastic tactic that can give you lots of insights into what your audience really expects from you.
This Google Analytics custom report is easy enough to find, right from the Google Analytics dashboard.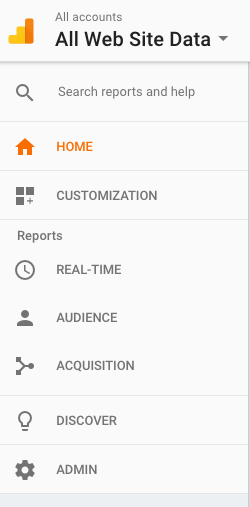 So you can analyze custom data for your blog, too.
Just run your own Google Analytics custom report.
It might look something like this…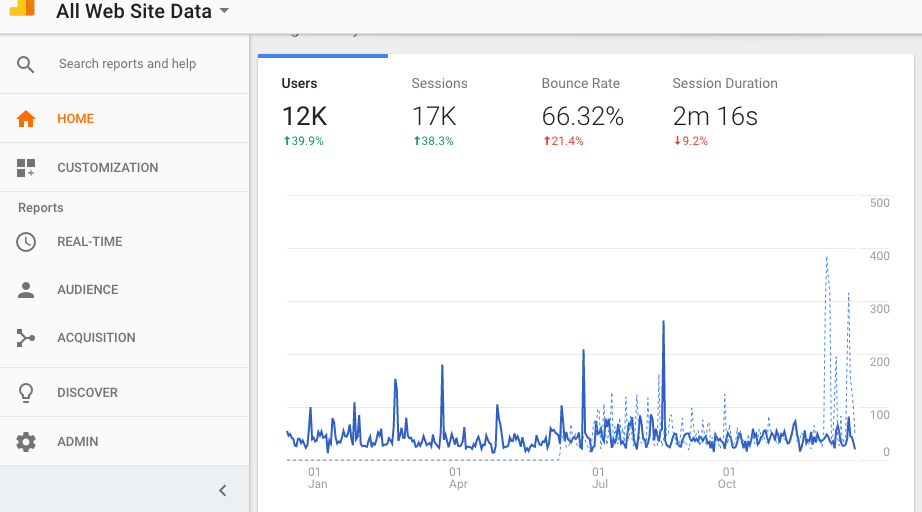 Find Your Right Audience
In business, conversions happen when targeted traffic meets a relevant offer.
Therefore, as a marketer, your job is to find the right traffic sources and ensure your blog is suitable to them.
This is because "relevancy leads to sales."
And using all these tactics, you'll be able to make money like other bloggers.
Use the strategies outlined in this post to discover
who your target audiences are,
what they want, and
how they want it.
When they visit your site, read your content and go "Hey, this is just what I'm looking for," … you've killed it!
Learn More About Donna's Popular Top Tier Coaching Program for Bloggers

Over To You
So, what is your target audience?
How do you identify it?
Do you do everything you can to solve their problems?
Please leave me a comment below.
I look forward to hearing from you.
-Theodore
About The Author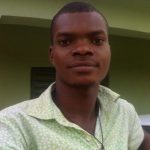 Theodore Nwangene is a marketer, Freelance Writer, and a publisher.
He has created lots of successful blogs over the past 8 years.
His newest one is IM Views. On this blog, he shares all the things he has learned about making money from the internet in the past 8 years.
He says… "It's going to be like something you've never seen before. So, please stop by and say HI to me."