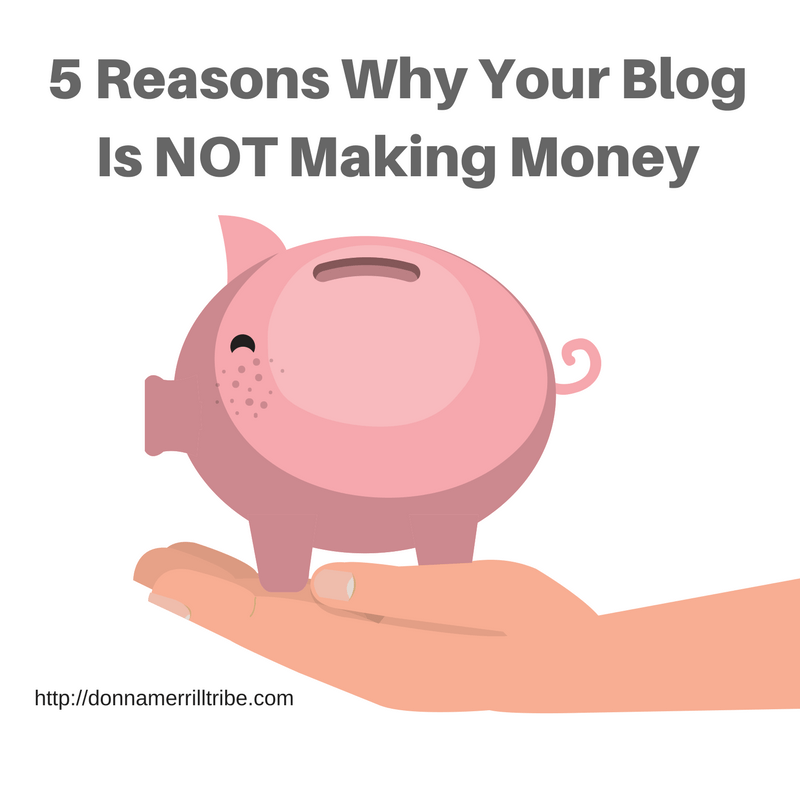 You work hard to build a blog that ranks high in the search engines, gets a good domain authority score and attracts a lot of page views.
But are you doing everything you can to be sure it is profitable?
In this article, my guest author discusses some of the main reasons why your blog is not making money, or not enough money anyway.
Emenike has his own blog that focuses on helping entrepreneurs build a profitable business.
He offers some excellent advice here for bloggers.
5 Reasons Why Your Blog Is Not Making Money
by Emenike Emmanuel
You must have read stories of bloggers like Michelle Schroeder, Zac Johnson, Michael Dunlop, Yaro Starak and the rest of them making thousands and even hundreds of thousands of dollars  every month doing nothing more than waking up every day to run their blogs, and now you are wondering why you are not seeing same result.
Calm down and listen to what I'm about to share with you.
Though I quite agree that time has something to do with their level of success, I won't fail to let you know that there are key factors why are you are not making money from your blog, or at least the amount of money you wish to make.
Trust me, if you don't take action to correct them as soon as you are done reading this article, I feel sorry to let you know that you may never make money blogging. In fact, your blog will turn out to be an expensive hobby that will lure you into debt, keep you there and frustrate the hell out of you.
I'm sure this is not the kind of experience you would want to have.
Even if you didn't start your blog to make money like most successful bloggers will tell you, I want to believe that you don't hate money to the point that you will turn blind eyes to this post.
So, in this post, I will reveal to you 5 unique reasons why your blog is not making money.
In the same manner like Donna will always do, I will give you 5 corresponding action plans that will turn your blog into a high income generating machine.
Here, we go.
1. You Have A Poor Money Mindset
There's one basic truth I've come to learn and appreciate about money. And that is, you can never grow beyond what you believe about money.
What you believe is what determines what you will achieve in life and in business, blogging not excluded.
If you believe you are too inexperienced, you don't have the connections and people from your area can't make such level of income seamlessly just from blogging, you will never make a cent from your blog.
Listen up!
Making money starts from your mindset. A mindset that counts in hundreds of dollars will never experience what it means to count thousands of dollars.
You've got to change your mindset if you want to make money blogging.
Often times, one of the reasons bloggers struggle to make money from their blog is because they don't know their worth, or the worth of their blog. That is why they will willingly accept a guest post for free that the guest writer ought to have paid hundreds of dollars for.
If you are often doubting your worth, and as a result you aren't getting the level of income you can be proud of, here is what you need to do now:
re-assess your background,
trash all negative thoughts, and
replace them with self-confidence in your ability (even if that ability is no way in existence).
Related: Blogging Success Mindset
2. You Don't Have a Product People Want to Buy
You must have heard a number of times, that if you want to make money, you need to sell something – a product or a service. By that I mean, making legitimate money.
Many experts must have told you that. But guess, what?
They lied to you. If anybody tells you that, tell them Emenike Emmanuel from Entrepreneur Business Blog said they are talking bullshit.
That's an incomplete truth that has kept so many bloggers struggling when it comes to making money online.
You know why?
It's not enough to sell something. If you truly want to make money blogging, you need to sell what your readers want to buy.
Nobody came online to waste their money. Even the Rich Kids on Instagram don't buy everything. They are always selective of what they buy even though the entire world believes they are extravagant.
But here's the point I'm trying to make… As long as you keep churning out products that no one cares about, you will never have buyers. If you succeed in making a couple of sales it will just be your friends and family members who think it's worthwhile to support your career.
The best way to know what your readers are interested in so that you can create a product or a paid service around it, is to monitor what they engage with most on your blog. Another way is to create a survey. You can even set up a system for asking them to pre-order it.
When you create a product people are already interested in, and you push it out with the right marketing, they will buy it in droves.

Read the full article here: Create Products That Sell Like Crazy (by Danny Iny on SmartBlogger)
3. You Are Pushing Sales on Your Readers
Did you notice how I rounded up the last paragraph above?
In case you didn't, here's what I said, "When you create a product people are already interested and you push it out WITH THE RIGHT MARKETING, they will buy it in droves." Emphasis on, "…with right marketing."
If you have a good product and you have a good intention but you lack the marketing skills, inclusive of how to professionally sell your products or services, you will not make money from them.
There's a way that seems good to a blogger to sell their product but the end thereof is that your readers will hate you. Some will be kind enough to email you to communicate how badly they were hurt by your approach.  But some other people will swear on the life of their ancestors that they will never visit your blog again.
What's the point pushing sales when you already know that it's an outdated marketing approach that no longer works?
Some of the ways people push sales or try to be salesy include:
attaching a product to every single article they publish,
giving readers cheap and less quality content because they want them to buy valuable ones at a fee, and
making their posts all about their business.
If you are guilty of that, desist.
The most brilliant and professional way to sell your products or services is to first give out loads of valuable contents for free. A lot of people love free things – so take advantage of that to win their heart.
Heaven won't fall if you write a blog post of 3,000 words and give it out for FREE without attaching any paid online course or eBook to it.
I'm not saying you shouldn't attach your eBook and paid online courses, but I think that it should be done sparingly so that your readers will feel safe to buy from you.
Related: Why People Don't Buy What Your Sell (by Derek Halpern on Social Triggers)
4. You Have a Limited Knowledge of Ways to Make Money Blogging
There are so many ways you can generate consistent income on your blog. But the basic truth is, they don't all have the capacity to yield the same level of income.
While some can only make you money in hundreds, others might make money in thousands and others in the millions of dollars.
But if you get yourself stuck in those ones with limited capacity, you will never experience the next phase of it.
I worked so hard to get Google AdSense but after I had gotten it, reality came down on me.  If I could ever hit a thousand dollar income in a month, I needed to be getting tens of thousands of page views every single day. But was my blog mature enough for that? No.
This reality made me to start thinking outside the box. I started exploring other avenues like…
selling my own digital products,
offering coaching and consultancy services,
affiliate marketing,
sponsored posts, etc.
The interesting thing about blogging is that it opens you up to many ways of making money online.
So, if you have a limited knowledge of ways to make money blogging, you will struggle.
Related: Make Money Blogging (at ProBlogger)
5. You Have Non-converting Traffic
It's an interesting experience to wake up in the morning just to realize that your traffic had skyrocketed to at least thrice what you had a week before. It gives joy, no doubt. But if you are a marketer, you won't get too excited if you aren't experiencing same increase in your income which is a proof of high converting traffic.
Newbie bloggers get excited when their traffic increases.
Top bloggers get excited when their conversions increase.
Ordinarily, one will assume that an increase in traffic will likely result in an increase in conversion. But often times, that's not true. The reverse is what most bloggers experience.
If that has happened to you or is currently happening to you, then it's because you have non-converting traffic.
Some of the reasons your traffic is not turning into sales include:
You are targeting the wrong audience.
You are depending solely on free traffic.
Your offer is not compelling enough.
Related: Marketing Is The New Selling (by John Jantsch at Duct Tape Marketing)
Learn More About Donna's Popular Top Tier Coaching Program for Bloggers

As long as you keep making the same mistake, no matter how well your traffic grows, you will still struggle to make money from your blog.
Have you been limited from making money from your blog in the past by any of these points I raised here?
What did you do overcome them?
Share with me in the comments below.
-Emenike Emmanuel
About The Author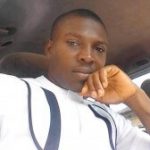 Emenike Emmanuel is a freelance business writer and coach, owner of Entrepreneur Business Blog, a social media strategist, lead coach of The Excellent Entrepreneurs' Network and an enthusiastic online marketer who helps small and medium scale businesses to grow their sales online.
Connect with him on Twitter and Instagram with @ebusinessroom.