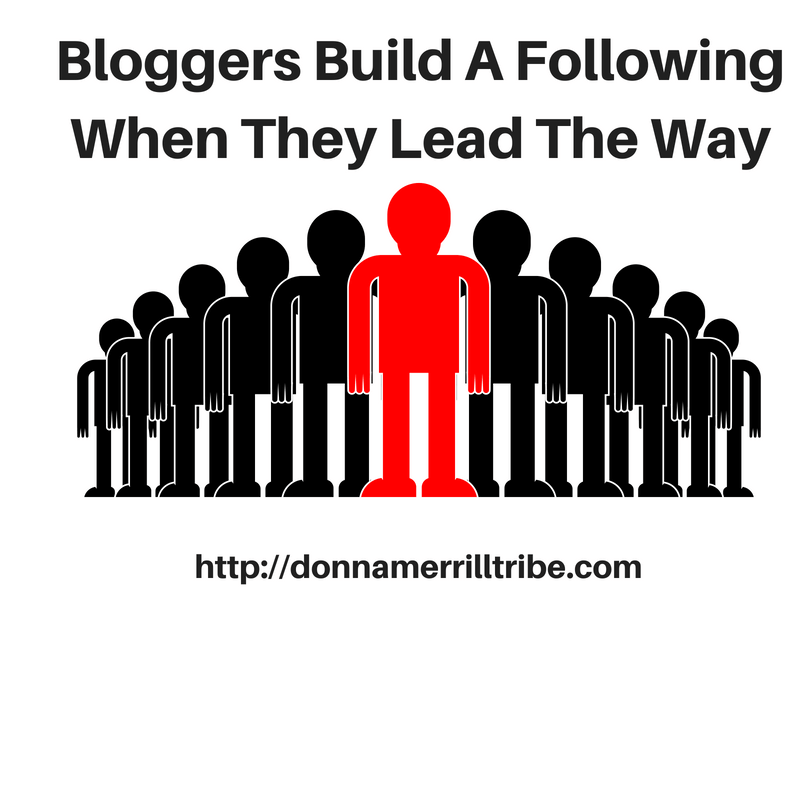 Bloggers Build A Following When They Lead The Way.
That's why people read blogs to begin with.
Not to get the same info-spin that they get everywhere else.
Most of all, they are looking for someone to lead the way.
And bloggers need to lead the way in order build a following.
Follow The Leader
You see, if you're a blogger, you need a following.
You need to have a distinct crowd of people who follow what you do.
It doesn't matter what niche you're in.
If you have a Yoga blog, you need to have a "following."
Same thing if you blog about electronic gadgets, website hosting, horse racing or anything else.
You need to attract a "following."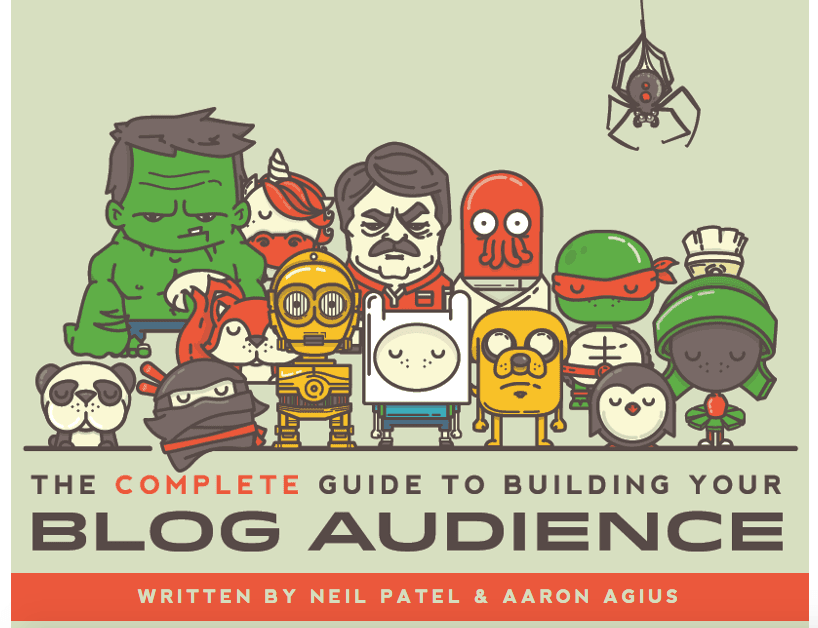 Read more…
The Complete Guide To Building Your Blog Audience
by Neil Patel + Aaron Agius (Quick Sprout .com)
That means, you need to have people anxiously waiting to see what you have to say about some aspect of your topic.
But they won't care what you have to say if you're just telling them what they hear from everybody else.
And they certainly won't care if they get the sense that you're just trying to sell them something.
You need to present a unique position, or better way, or a more interesting, spirited or entertaining presentation style.
Be a leader.
People want to follow a leader, not another follower.
Who are the Followers?
There are many people who would want to follow you if you are giving them quality information, inspiration and leadership.
So who are your prospective followers, and what do they want from you?
Well, people want to follow someone that can help them have a better life.
A happier,
more productive,
wealthier,
healthier,
satisfying,
meaningful life.
Now, they wouldn't expect you to deliver on all those points all of the time.
But they're not going to follow you unless they see you as someone who can help them have a better life in some way.
Who are the Leaders?
The leaders are those bloggers who demonstrate that they KNOW what their readers want.
They know what their challenges, struggles and pain points are.
And they actually demonstrate ways that they can help alleviate those things.
That's what leaders do.
They help their followers by their example much more than by their words.
Now, here's where a lot of bloggers get this wrong.
They think that "leading the way" and being a "leader" is about them.
If you think your readers care all that much about you, or your great achievements and qualifications, think again.
They care much more about what you can do for them… not what you've done for yourself.
Case Study
I remember once, a client of mine had built an "authority blog" to promote his professional practice.
He did a wonderful job, with flashy sidebar widgets and beautiful photos and images.
Not only that, but he even an impressive slider that highlighted all the key features of his practice.
But he was dismayed that he only had a dribbling flow of traffic.
Even worse, that there was a very low level of conversion happening on it.
Not too many people were signing up for his email list, and even fewer for his "free phone consults."
In other words, he wasn't getting a lot of new business or even hot prospects from his beautifully designed blog.
The Trouble With Authority
But why?
It showed what a true leader he was in his practice, clearly pointed out all his extensive experience, impressive educational background etc.
Can you guess what the problem was with this "authority blog?"
Why it was not resulting in much business or attracting prospects?
It's because this blog was blatantly self-serving.
This blogger focused almost entirely on how great he was at what he does, and how highly regarded he is in his profession.
He barely addressed the concerns and struggles of his readers and prospective clients at all.
The whole purpose and feel of the blog was that this guy was really great at what he did.
Sure, that's nice.
But it didn't make him a leader.
It only made him an authority.
Leaders Must Lead The Way
Experts and authorities don't necessarily attract followers.
That's because they're not leading them to where they want to go.
They're not taking the lead in showing people how to improve their lives, better their circumstances, overcome their problems or whatever.
They're only trying to lead them to where they want them to go.
"Sign up here"
"Call me today"
"Get my free consultation"
There's nothing wrong with these kinds of calls to action.
But people won't take you up on them unless they first accept your leadership.
People who have come to trust you, will respond to those calls to action.
Because they're interested in what you're doing, and they want to get more involved.
That's what a following is.
Give 'Em What They Want
The key to building your audience is to give people exactly what they want.
This means you have to know who your audience is.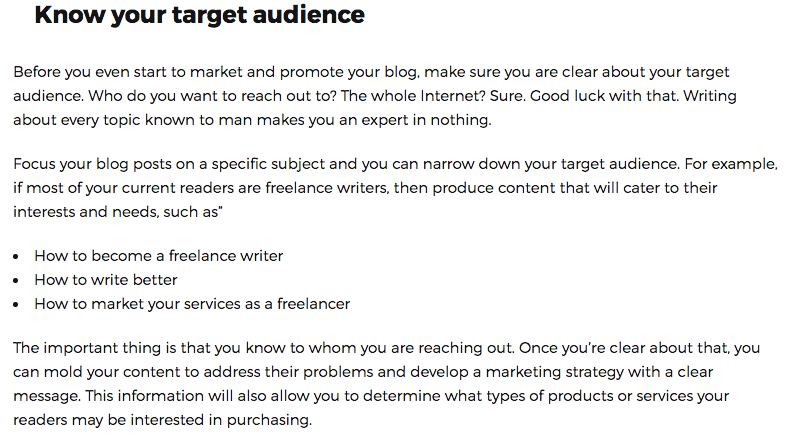 Read more...
9 Tips on How to Build Raving Fans for Your Blog
by Gary Dek (Jeff Bullas .com)
You have to know what they want.
And you have to deliver.
Try to be as precise and specific as you can.
For example, if your followers want to learn how to live a pain-free life, you need to find out exactly what sorts of things can help them.
So your blog might focus on exercising, nutritional supplements, good eating habits or mental attitude.
Your niche may be pain relief.
But you can't just talk about pain relief in general.
You must give people something specific that they can do about reducing that pain.
Chances are, people are not coming to your blog because they're interested in the medical history of pain remediation.
They're coming to your blog because they want to know how to manage their own pain.
So the more specific information you can give them to help alleviate their pain, the more they will see you as a leader on the topic.
This is the sort of thing you have to do to build a great following.
Give People Needed Resources
One of the best ways to help people to get what they want, is to give them some of the top resources to help them out.
Now a lot of bloggers see this as an opportunity to sell products and services.
And certainly it is.
But don't focus just on selling products and services.
Also link out to important and valuable resources that will help them to solve their problem.
Remember…
to build a following, you need to be leading people.
They want to follow you.
But to where?
Well. the answer is… to wherever they need to go to get solutions to their problems.
And here's one of the super ways to get them there.
Let them know what other experts and other leaders in your niche can contribute to their journey.
So don't try to keep your audience all to yourself.
But share it with others who can also help them solve their problem.
Remember, the goal here is to build and help your audience.
If that means exposing them to other experts, in additionto products and services that can help them solve their problems… then do it.
Give & Sell
Leaders don't just tell people about things.
And as I said earlier, they certainly don't just tell people about themselves.
What they do is to
give them things, and
sell them things.
They give them things that can help them solve their problems.
And sell them things that can help them solve their problems.
In fact, everything leaders do is for the purpose of helping their followers solve their problems.
To build a following you must offer people assistance and solutions.
In order to be a leader in your crowd, you need to show them that you care about them.
This usually comes in the form of information, products and services.
So offer those things.
Perhaps you would create a
free ebook or
report or
even give them a video
to demonstrate something that helps them solve a key problem.
This is free assistance.
Even your blog posts are free information.
But don't get caught in the trap of never selling things.
Don't think that it's a bad thing to offer people things that they can buy.
So many bloggers are literally afraid to sell things because they think it turns them into a used car salesman instead of a leader.
Leaders can be salespeople, too
But think of the leaders you follow.
Don't they sell things to you?
Their course, their live presentation, their latest book.
And you are happy to buy those things.
In fact, you're probably anxious to buy them.
You might get on the phone and tell your friend, "Hey I just picked up Andrea's new book… I can't wait to read it."
Why are you so happy to buy something from the leaders in your niche, or in a topic you are deeply interested in?
What's In It For Me?
Because there's something in it for you.
Most likely, you're being entertained, or learning to do something new.
It might be the solution to a problem you are having.
In some way, you expect that whatever you're buying from your "guru" or leader, will help YOU have a better life.
So yes, leaders are also salespeople.
If you don't have anything to sell, people won't take you seriously.
And they won't see you as a leader.
Just make sure that the things you are promoting are relevant to their needs.
Only offer things that will really help them to achieve their goals or solve their problems.
Bloggers Build A Following When They Lead The Way
To build a following that is responsive to your marketing, you need to lead the way.
Remember, people are willing to follow you, but only when you clearly lead the way.
Now, the first thing you want to do to be a successful blogger, is to have your followers get actively involved in what you do.
You want them to do things like
join your email list
visit your blog often
engage with you when they do by leaving comments and sharing your posts
follow you onto your social media sites
watch your videos
attend your webinars
tell you exactly what kind of content they want you to produce
tell you exactly what kinds of offers, products and services they are interested in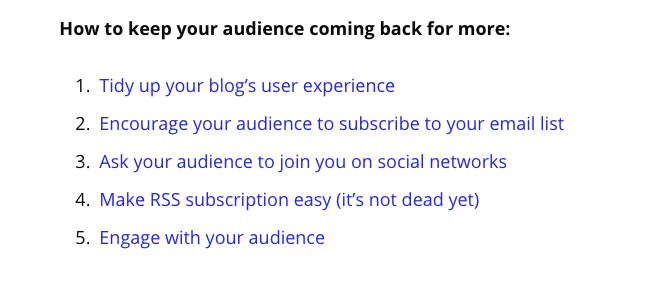 Read more…
The Definitive Guide To Growing Your Blog's Audience 3x Faster
by Adam Connell (Blogging Wizard .com)
To have people get involved in these ways, you need to build a certain rapport with them.
Most often, hat happens when you take the lead in forming the relationship.
Don't expect your followers to take the initiative.
That's up to you.
Remember, you're the leader.
Your followers are… well, the followers.
So, for instance, if you want them to subscribe to your email list… ask them to.
Give them good cause for subscribing with a tantalizing lead magnet.
They'll happily join up because they see you as a leader.
If you want to know what kind of content to write, or what kind of products to market to your followers… ask them what they're interested in.
Give them a survey, or ask them leading questions in your blog posts, prompting them to respond with a comment.
This is how you can, and should, lead the way.
Create your own products for people to buy.
And by all means, offer your own services.
Make those things that your followers will resonate with most.
As you do, you will continue to lead the way and build a following among your target audience.
Do you lead the way for your readers to get more involved on your blog?
Do you invite them to get more engaged?
And have you built a blog around their needs instead of your own?
Are you attracting a following on your blog?
Bloggers Build A Following When They Lead The Way.
Are you leading the way for your readers?
Let me know in the comments below, and don't forget to share this article on your social sites.
-Donna