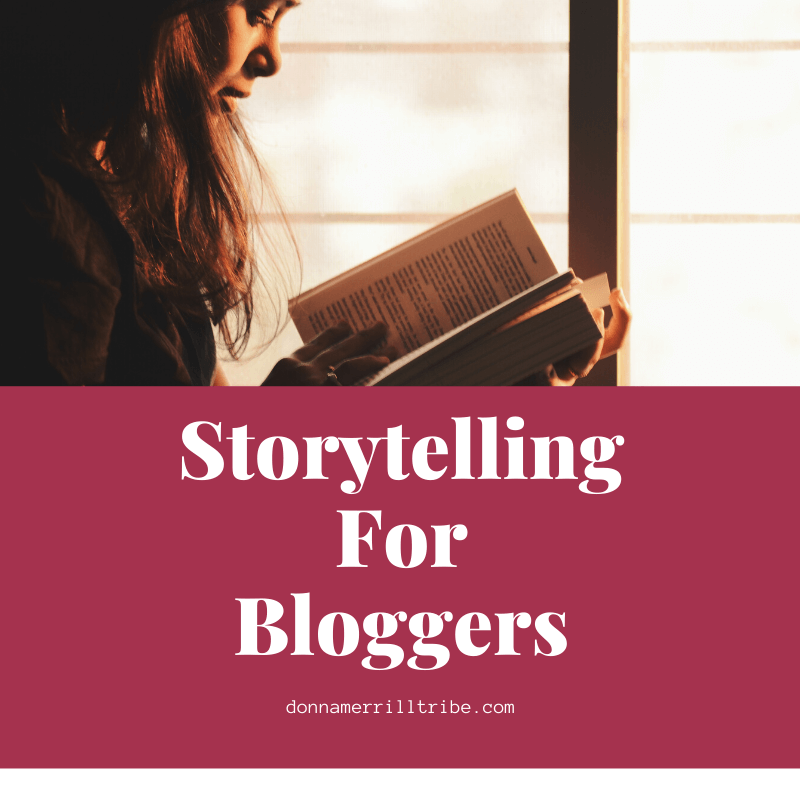 Storytelling is an amazing strategy for bloggers to use.
I'm going to show you how to use storytelling in a way that can result in
more customers and clients
brand recognition
evolution of your core message
More customers and clients
You don't use storytelling just because it's interesting.
Yes, it will get the attention of your readers.
But there has to be a point to it.
Learn to use storytelling properly, and you can use it to pull more customers and clients into your business.
Now you should definitely make it a practice to use storytelling often in your blog posts.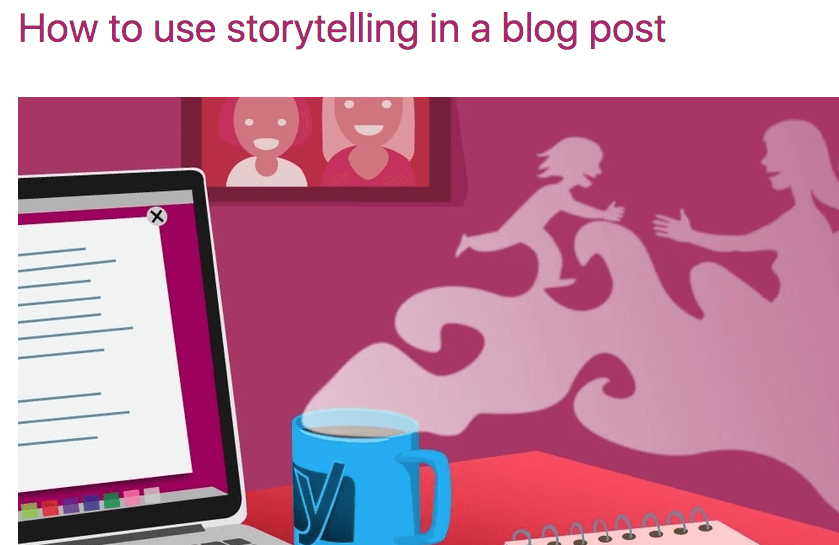 Read the full article on Yoast…
How to use storytelling in a blog post
The stories can be about how a product, method, training course or whatever… created some kind of breakthrough moment in your life.
Or in your business, career, profession… you get the idea.
Make your story compelling, maybe even fun or entertaining.
But most of all, use it to let prospective customers and clients see that you are vulnerable, just like they are.
Yes, you've struggled with the same problems they do.
Solutions were available, but you couldn't see them.
At some point, you had a breakthrough moment or experience that helped you solve your biggest problem.
That solution is available to your readers, too.
But they need to act on it.
They need to buy, join, sign up, hire you… or whatever other call-to-action you are using to pull more customers and clients into your business.
Brand recognition
Now, don't misunderstand me, here.
Not every blog post or social media share should be spun into a call-to-action story.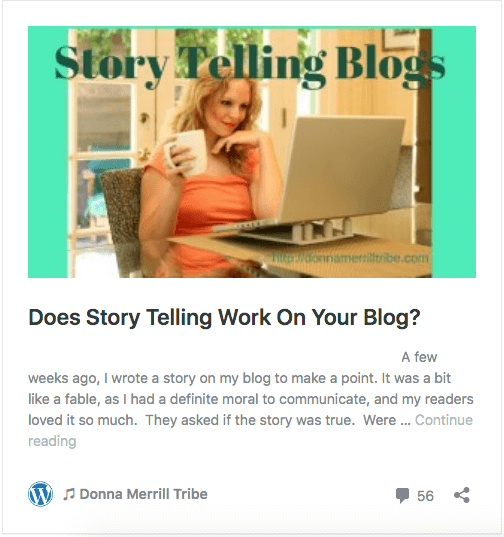 In fact, only do that occasionally.
Otherwise your entire "brand" will become associated with sales pitches.
Nobody wants to just read your sales pitches every day.
People have problems, remember?
You want them to come to recognize your brand as providing solutions to those problems.
If your business is to help people buy their first home, then you want to give them great tips and information to help them do that.
Sometimes, you can use a story.
But that story doesn't always have to be positioned as a sales pitch.
Just give them some good information…
How best to use a home inspection
The danger of variable rate mortgages
What to expect at closing
These kinds of things help inform them.
If you can use a story to make your point, that's great.
But the brand recognition you want is to be a solution to their problem (i.e., how do I buy my first house).
That's first and foremost.
Using the 80-20 rule, make 80% of your stories purely informational.
Then 20% can be tied to a sales, like "use ABC company to do your first home inspection."
My story
Here's a little story I put on my blog a while back that really had no direct sales pitch, but helped me build my brand.

Evolution of your core message
To build a blog, a business and a brand… you need to have a core message.
That's what distinguishes you from all the other bloggers in your niche.
Have you clearly defined your core message?
What do you want to be known for?
Another way to say it is this…
What is the first thing you want people to think about when they think of your blog, or see a link to it on social media?
In the above example, you might want people to think "this is a blog where I can get help in buying my first home."
Now, the same blog might do other things, too.
It might show you how to negotiate for a good mortgage.
Perhaps it tells you how to get buyers home title insurance.
But the core message, the core to your branding in the above example is… "I help first-time home buyers."
Now to make that point real, you should develop stories to demonstrate how you can help.
And demonstrate exactly the kinds of problems you can help them solve.
Do a good job, and your stories could even go viral.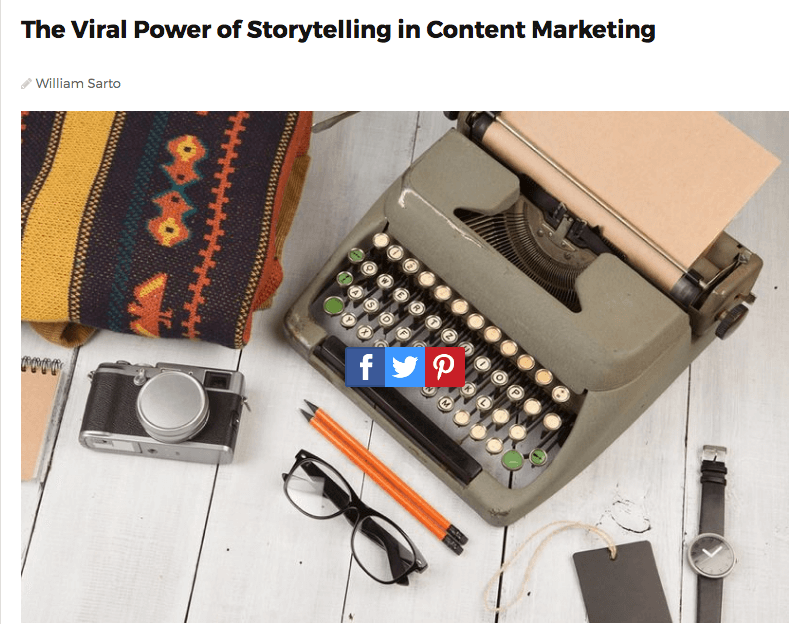 Read the full article on Jeff Bullas…
The Viral Power of Storytelling in Content Marketing
Going viral is the top level in the evolution of your core message.
That's when you start reaching top-tier status with your blog.
Clearly, that's the greatest power of storytelling for bloggers.
The power of storytelling for bloggers
Storytelling on your blog should be used for
more customers and clients
brand recognition
evolution of your core message
It doesn't really matter if you are a niche blogger, an e-commerce blogger, or someone who uses a blog to build a business or professional practice.

Storytelling is a powerful tool to develop.
So please, leave me a comment below.
Are you using storytelling on your blog?
I'd like to hear your story 🙂
–Donna
PS: I would also greatly appreciate you sharing this article on your favorite social media sites.