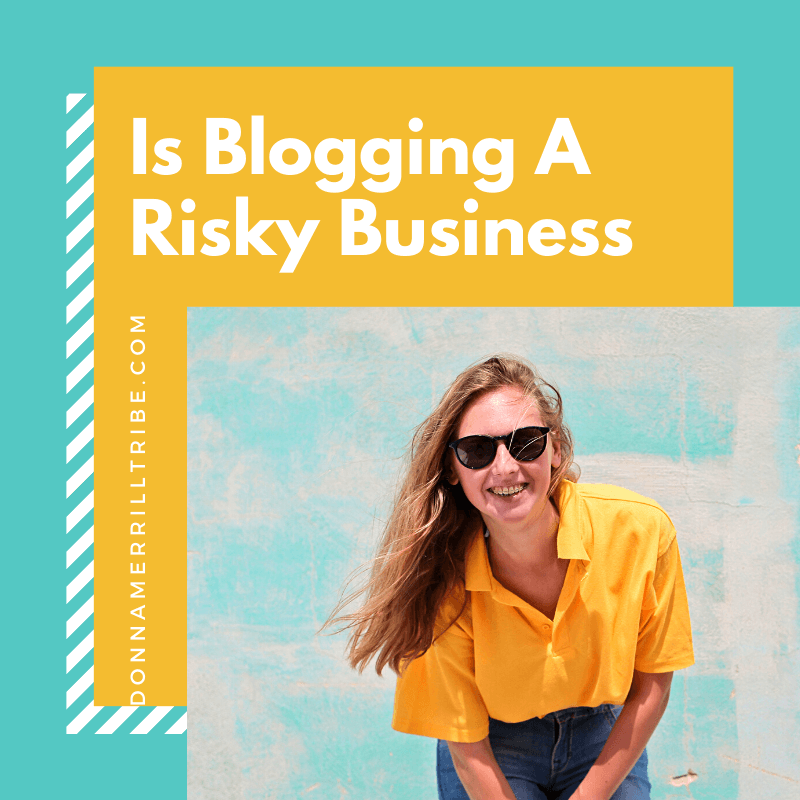 Is blogging a risky business?
Every business is risky.
But every business holds the promise of profit.
Running a business can be life changing.
So, is blogging a risky business?
There's no right or wrong answer.
But I'd like you to think about your personality.
Which way do you roll?
RISK gets you out of your little safety box and into a world of spontaneity and adventure.
But CAUTION keeps you from going wild, right?
So, sure, blogging could be uncomfortable for you if it requires doing something new.
Sure.
I get it.
But then again, if you keep doing the same thing you're doing now, there's really no hope that anything in your life will change.
Right?
Growth involves accepting new challenges.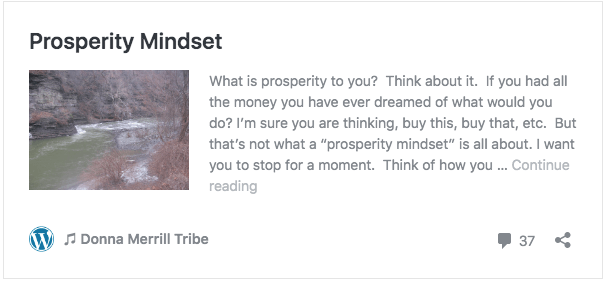 And it involves managing all the necessary risks.
So what do you risk as a blogger?
Money
When people think of risk, they usually think first of the investment required.
So, sure, blogging is a risky business.
But the financial risk is relatively minimal.
So let's talk about how much money you have to spend as a blogger.
In trying to figure out how risky the business of blogging is, money is probably your least concern.
Sure, it takes a few dollars to set up and maintain a blog.
And yes, you have to buy a domain and you have to get some hosting.
But you can do all that for under $100 a year.
So it's not really a major expense.
You can spend more money on blogging if you start to get some software that's going to help enhance your blog.
Or if you want something extra like private hosting.
You can, of course, spend money in a million ways to try to give your blog a better design, make it more effective, mobile-first responsive and on and on.
But you're in control of all that.
You don't have to spend any more than you choose to.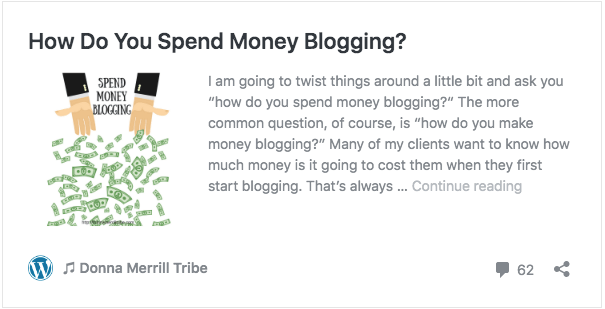 The financial risk is minimal when it comes to spending money on your blog.
And the bigger money would come in if you want to start advertising to promote it, to get more people to see it.
Things like Facebook ads, for instance, can be very expensive.
And unless you really know what you're doing, you might want to hire an agent to handle your advertising.
But again, while you could spend a lot of money with your blog, it depends on how you run your business.
Just to get started in blogging, or to maintain it at a basic level, is not a huge financial risk.
Time
Time is actually a bigger risk than money for bloggers.
While blogging is a simple and straightforward business model, it does take a lot of time to master.
From writing content, to marketing and converting people into customers and clients, you'll have to spend time working on a lot of aspects of your blog.
Just writing content, for instance, can be pretty time consuming.
Let's assume that you really know your topic very well.
If you're blogging about budgeting, for instance, you probably know a lot about that right?
So you can start writing blog posts right away.
However, people don't always just want to hear what you have to say about budgeting.
They want to know what other people are saying about it, too.
So you have to research that.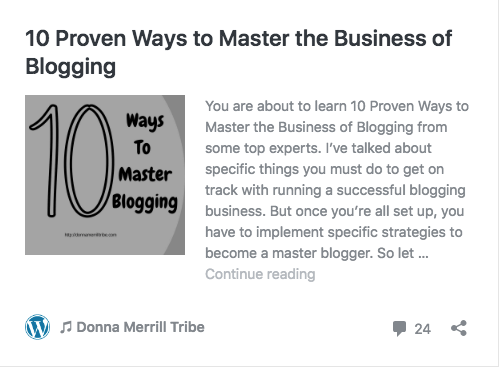 Find out who the financial experts are in your niche.
And particularly, see which ones are talking about how to create a budget.
Then you want to see what they have to say.
Not because you don't know everything about your niche, but because you need to know what other people are talking about.
You also want to cross reference some of these people.
It's important to cross reference other people's work in your niche because it gives your writing more credibility.
People will see that you're not just writing off the top of your head because you're obviously familiar with other leaders in the industry.
Another reason to look at your competitors work, is to see what people are talking about in comment sections and in social media threads and groups.
When you see what other people are talking about, you get a better idea of what kind of content to write.
You see which topics, problems and issues concern them the most.
And that's all for a topic that you know a lot about.
What if you want to build a blog about how to budget your finances but you don't know anything about it.
Well you can certainly do that, but now you have to do a lot of studying to learn about the niche.
And this is just the writing part.
In addition, you also have to, as I said, cross reference other people in your niche.
You're going to want to put interesting images or videos in your articles.
There's a good chance that in promotion, you're going to want to be involved in social media.
Maybe you'll be implementing Facebook Live or Twitter strategies for instance.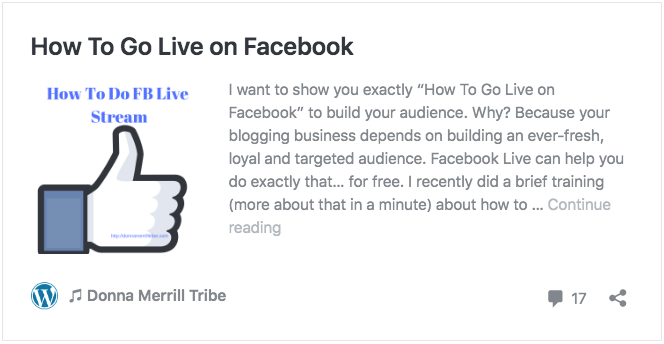 All these things take time.
So don't think that blogging is a quick road to success.
It can be a powerful one.
But you risk spending an awful lot of time.
Think about that if you don't have an abundance of time, or if you're not serious about following through on your blogging plans and goals.
Effort
Now another thing you're going to risk as a blogger is a whole lot of effort.
This is important to know because too many bloggers that I work with think it's an easy business.
While it may be a simple business, it's certainly not easy.
There are a lot of things you'll have to learn to be a good blogger.
Just for starters, there are technical things.
How to setup your blog is just the beginning.
Then you want to make sure that your web pages are all loading fast.
Figure out which plugins work best for your blog without crashing it.
And lots of other little things.
Now, that's just the basics.
Then you'll have to set things up so that you can properly monetize your blog.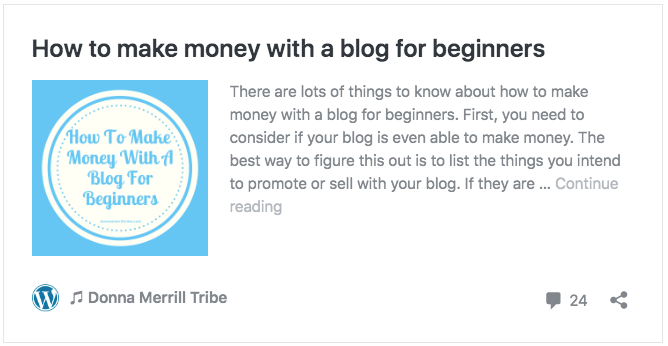 Almost any good blog will have a way to collect names so you can build an email list.
So you'll need to connect your blog to an autoresponder.
That means you have to write series of emails for people who join your list.
And you'll need a good landing page for people to subscribe.
So, yeah, writing your blog post is only the beginning of your business.
Then you have to make sure that people are seeing your blog post.
So you'll have to share it on various social media sites.
You might find that it's a good idea to do some guest blogging on other blogs in your niche to further expand your readership.
And you'll always be looking for new markets to explore in order to get people onto your blog.
So there's a lot of effort that you'll have to put into this.
It's not a set and forget business.
And it's not a simple "set up a page and walk away" business.
If you're not totally committed to being a successful blogger then you're going to risk expending a lot of effort on learning and doing things that may end up taking you down a blind alley.
Reputation
Another risky things for bloggers to consider is their reputation.
If you set up a blog and don't take it seriously, then you're not going to look like a reputable business person.
This is particularly common among businesses and professionals who set up blogs to try to get new clients.
They're not really bloggers primarily.
But they use a blog to try to build their business or practice.
That's all understandable.
But if you don't do a good job at it, then instead of enhancing your reputation as a professional, you're going to undermine it.
So, for instance, maybe you are a lawyer and you set up a blog to try to get new clients into your law practice.
But you never maintain a good blog consistently.
Or you write really low quality blog posts.
Then you're going to build an unprofessional reputation that may spill over into how your practice is perceived.
People might think "wow, they don't have very good information on their blog, and they don't seem like they put too much effort into it… so maybe that's the way they run their law practice, too."
And even as a blogger, you need to be concerned about your reputation.
So, if you put yourself out as a blogger in a certain niche, but end up writing mostly about something different, then it looks like you're confused.
You might start a blog for a few months, quit it, and then come back to it later.
People might think they can't count on you.
If you start a blog and post to it every week for three months, and then don't post anything again for another four months, it starts making you look like an unreliable blogger.
Maybe you are a network marketer and
you use your blog to promote company A, and then
6 months later jump over to Company B, and start talking about that one, but
4 months later company C
That jumping around from company to company makes you  look like somebody who's not committed to their business, or can't keep one together.
So there are many concerns for bloggers.
It can be a risky business if you don't take it seriously.
Or if you do it half-heartedly without full commitment.
You could waste time, money, effort and certainly damage your reputation by doing a poor job of blogging.
This is not to say that the risks of blogging are greater than the potential rewards.
Blogging is an extremely powerful business model.
But it requires a total commitment and effort on your part.
The rewards can be enormous when you do it right.
Always remember that blogging is not just a matter of writing a few blog posts.
You need to learn how to run it like a business.
Is blogging a risky business?
Sure.
Blogging is risky.
But what worthwhile business isn't, right?

So, let me hear from you.
Have you factored these risks into your blogging business?
And are you already dealing with them regularly?
I'd love to know how you power through to minimize these risks.
Do you agree that blogging is a risky business?
Leave me a comment below, and then share this article on your social sites.
Thanks so much 🙂
-Donna