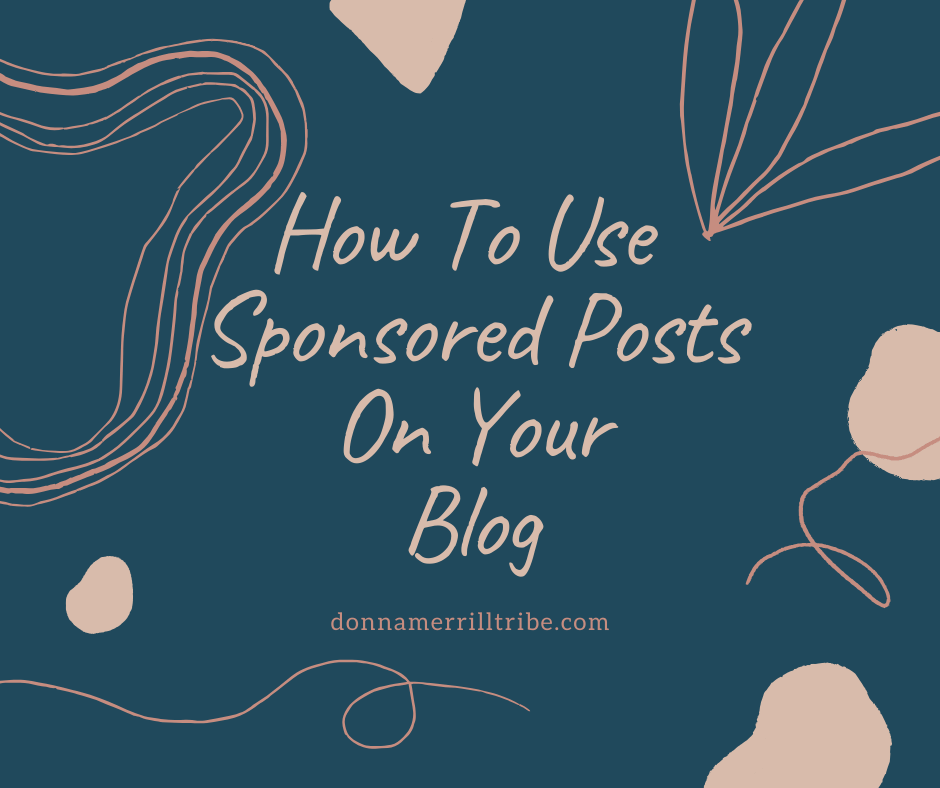 Before talking about how to use sponsored posts on your blog, you have to ask yourself if it's a path you should take.
That will mostly be determined by your audience.
Will sponsored posts add value to your readers, or distract from your core message as a blogger?
And once you decide that you do want sponsored posts on your blog, how do you get them?
Finally, how do you get sponsors to want to work with you… and to pay you a high premium?
Do you want to use sponsored posts on your blog?
Sponsored posts are not right for everyone.
If your blog does not feature products and services, then you may not be interested in publishing sponsored posts.
Sponsored posts are specifically designed to help sell products and services from providers of those products and services.
Sponsors pay you to write an article promoting their products or services.
So you only want to be doing that if you're trying to monetize your blog in that way.
If it fits your business model, the sponsored posts are a great way to monetize your blog
Example…
Let's say, for instance, that you have a blog that reviews cell phones.
You can talk about different phones, you can talk about different plans, and you can do comparison reviews of both.
But you can also include sponsored posts from specific service providers.
It's a natural fit.
Don't let sponsored posts be a distraction
Understand, though, that your readers need to be interested in the sponsored posts.
Otherwise, they're just distractions.
And annoying distractions, at that.
If your readers are not interested in hearing about Company XYZ's phone plan, then you can't publish a sponsored post from XYZ just because they're paying you for it.
Not only that, but XYZ probably wouldn't want to pay you to do it if you don't have a receptive audience.
Or even worse, if their article would be viewed primarily as a distraction in your blog roll.
I believe that sponsored posts are best used on specific micro-niche blogs.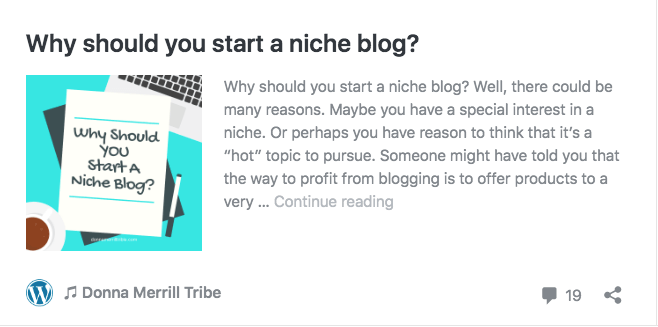 More examples…
So, I gave you one example of how this works, above.
But think of any specific niche or micro-niche.
If your blog is about juicers, then sponsored posts would work perfectly.
If you talk about any kinds of physical products…workshop tools, exercise equipment, fish tanks…sponsored posts become a welcome addition to your blog.
That's because in a micro-niche blog, your audience is looking for the kind of information that a sponsored post would offer.
Will sponsored posts improve or hurt your blog?
Just beware that if your blog does not currently feature specific products and reviews, then you may actually lose some of your readership if suddenly you start adding sponsored posts.
Especially if they are not seen as helpful or problem-solving.
Again, those kinds of posts are viewed as a distraction instead of valuable content.
But if your blog already does feature regular product reviews and/or sponsored posts, you will only make it stronger by adding more sponsored posts.
And that's because your audience is comprised of people looking for information related to making a specific type of purchase.
So only you can decide if adding sponsored posts to your blog is the right thing for your business model.
From this point on let's assume that you think it's a good idea to have sponsored posts on your blog.
We'll pick up the conversation from that point.
What types of sponsored posts make sense for your audience?
The types of sponsored posts you would want to offer to your audience are ones that are going to help them solve key problems they have.
Your blog is designed to help people meet a challenge, clear a hurdle, solve a problem or in some way improve their lives.
Sponsored posts should be chosen with those things in consideration.
What sponsored post can you offer on your blog that will actually help your audience solve a key problem?
That depends on your niche.
Again, as I said before, this is going to work best for your blog if you have a micro-niche blog.
An audience for a micro-niche blog has very specific problems.
There are sponsors out there who have specific solutions to those problems.
So, if you can match the problems that your audience has with solutions that your sponsors offer… then, that's valuable information.
And it's information that even though it may be advertising, your audience will be interested in.
Think of yourself.
When you have a problem, don't you look to advertising to help you solve it?
For instance, if you're looking for life insurance, don't you value reading articles and ads about life insurance?
Sponsored posts and ads are only annoying when they're trying to tell people to buy something that they have no interest in.

But if they're already looking to buy something in order to solve a particular problem they have, then they'll welcome your advertising or sponsored post on the topic.
Publishing good sponsored posts that are clearly in line with the needs of your audience can only help to build your blog readership rather than diminish it.
Finding sponsors
When it comes to finding sponsors, then you simply have to find the best matches for your audience.
Which sponsors of which products will best help your audience solve their problems?
And how do you find those sponsors?
The best way to find those sponsors is to publish good content regularly on your blog.
So just to use life insurance as an example again, let's say that's the topic of your blog.
You'll have good information articles about why life insurance is important, what different types of life insurance people can buy, and so forth.
But you also have sponsored posts written by good sponsors.
They add to the information that you offer, but also give a direct solution with their particular insurance product.
So they prompt your reader to buy their product.
They offer good information in exchange for an opportunity to promote their solution to your readers' problems.
Once you've had some sponsors publish articles on your blog, others will come to you.
If they don't, then you need to reach out to them.
Write your blog in a way that will help people solve their problems.
Then do your own search for companies that can specifically help further, with their own products and services.
Reach out to those companies.
Let them know that you invite sponsored posts on your blog.
Of course, they won't be too interested in working with you until they see that you have good content, and that it is a good fit for their offer.
And they'll also want to see that you have favorable demographics.
So you'll need to show them that you get a good amount of traffic from an engaged audience.
In that way, they will be assured that your readers would be interested in reading about their service.
From there, your effort creates a snowball effect.
Each sponsored post should bring new opportunities from new sponsors, as well as from repeat sponsors.
Creating value for your sponsored posts
If you really want sponsored posts to become a major part of your blog, then you'll need to create even more value for your sponsor.
You can do this by getting a bigger audience for your blog.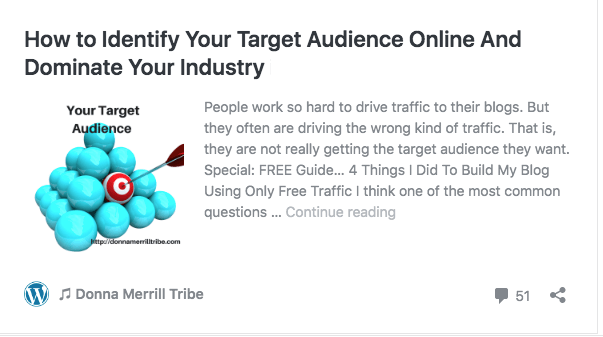 And that will happen especially if you connect your blog strategically with specific social media outlets.
Instagram is one of the most popular for these.
Each time you write a blog post, whether it's a sponsored blog post or not, then you can link to it on your Instagram account.
Develop an Instagram presence that is specific to your niche.
And make it something that sponsors will want to connect with.
You can do Instagram stories for some quick appeal, or Instagram posts for a longer-lasting effect on the market.
Sponsors love to work with bloggers who also have a social media following.
So, the more you build up your Instagram following, sponsors will be likely to want to pay you… and pay you at a higher rate.
In fact, the size and engagement of your social media following may be more valuable than the amount of your blog readership.
So you want to build both at the same time.
Keep in mind, too, that I only use Instagram as an example.
That's because I think it works best for sponsored posts.
But you can also use this concept on Facebook, Twitter, Pinterest and others to do the same kind of audience building.
All of these things will help you find more and more sponsors who will pay you increasingly higher rates.

How to use sponsored posts on your blog
So what do you think?
Do you think this is the right way for you to go?
Have I given you a better idea of how to use sponsored posts on your blog?
Please leave me a comment in the section below.
-Donna
PS: I'd love it you would share this article on your favorite social sites, too.
Thanks 🙂