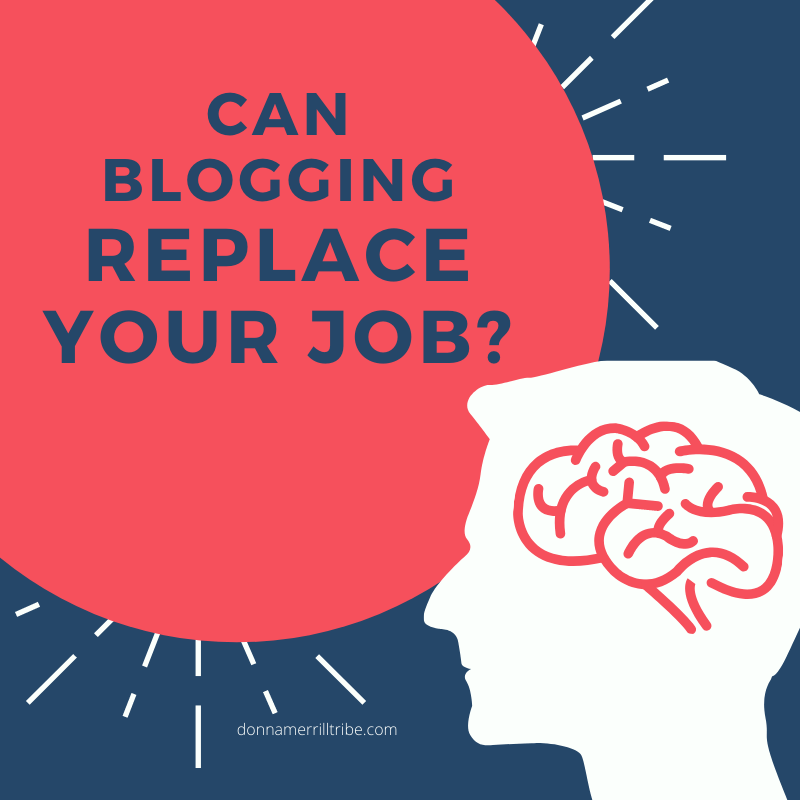 Want to know if you can create sufficient income blogging to replace your job?
So many people do.
I never like that question because it presumes that there's something wrong with your job.
Who says you want to quit your job?
Why do marketers always want to tell you how to replace your job, or "fire your boss?"
Love your job?
Maybe you love your job.
And you might even like your boss.
Not everybody needs or wants to be a professional blogger.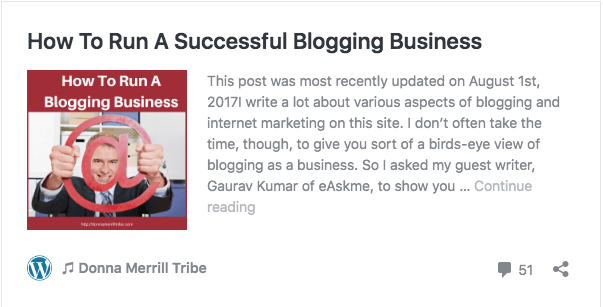 If you have a job that you're happy with, then that's great.
Do you want to be a professional blogger, quit your job and fire your boss?
That's great for you.
But maybe you just love the job you have.
Why not?
It helps you pay the bills and butter your bread, right?
But still, you might want to blog on weekends, or in your spare time, too.
Need a job?
Or you could be looking for a job.
Somehow, people get to thinking that "job" is a dirty word.
But if you need a job to pay the bills and feed your family, I don't see how there's anything wrong with it… especially if you enjoy it.
It seems very condescending to me, to assume that nobody likes their job and that everybody would rather become a professional blogger.
I don't think that's true at all.
You may be among the many people who actually need a job.
Trying to move up the ladder in your job?
Many people have excellent jobs and are doing great with them.
Their professions and careers probably have nothing to do with blogging.
But they recognize that blogging can help them move up the ladder in the organization that employs them.
So they become bloggers.
And that's just fine.
Do you use a blog to advance your profession?
If you have a professional occupation, can you be a blogger, too?
Well, of course.
I know many professionals who blog.
But that doesn't mean they are trying to replace their profession with a career in blogging.
They actually use their blogs to connect with their prospective clients, customers, patients, etc.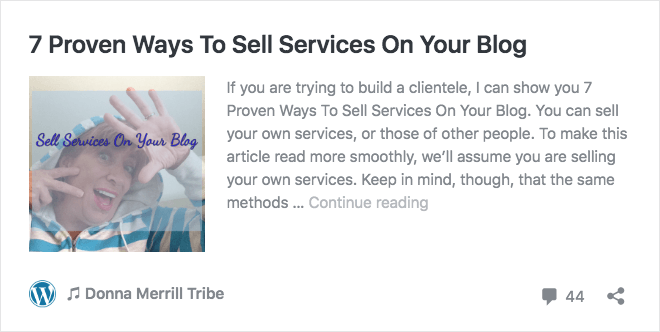 It's not their intention to "be a blogger"… but to be a professional who uses their blog to build their public profile, engage with prospects, and establish credibility.
Do you want to build a blogging business, or use a blog to help you make the most of your job?
So I don't think everyone needs to replace their job with a blogging business.
If that's what you choose to do, then you are welcome to.
And I use this blog to give lots of advice designed to help you with that.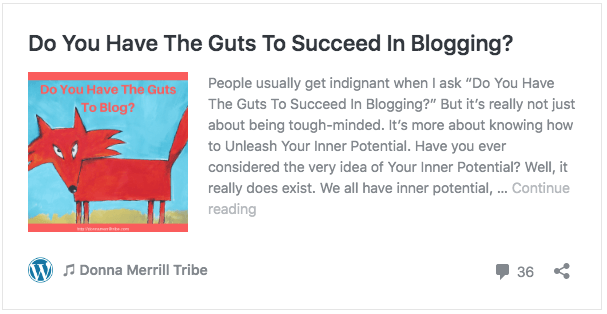 But right now, let's take a look at some ways that blogging may be helpful to you if you are simply looking for a job, improving your value as an employee or building your career or professional practice.
Get a job
You may not be interested in blogging to replace your job.
But you might like to consider blogging to get a job.

There are many ways that writing a blog can help you land the job you're looking for.
Here are just a few.
Personal blog
Writing a personal blog can tell employers a lot about the kind of person you are.
Articles about things going on in your life can make you somebody that would fit in with their workplace culture.
An article about your ski trip, or your passion for art could shed light on the type of person you are.
You could even write about your interest in specific job areas.
For instance, an article about "why I went to school to be a dental technician" could talk about your passion, your abilities and even your training or experience.
It's a bit like a resume, but less formal.
Yet, you can include a link to your blog on your resume.
Think how impressive that could be.
And don't forget, you can include video and photos in your blog posts to further personalize them.
Make use, too, of the all-important "About Me Page" designed to increase business, but for job-seekers, it can be used as an informal introduction to prospective employers.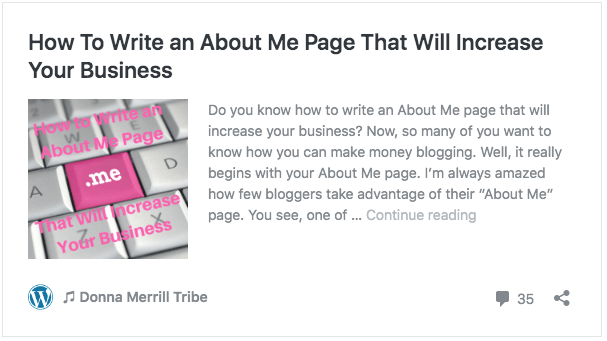 The idea is that a prospective employer should pretty much be convinced that you'd be a valuable addition to their staff just from browsing through your blog.
Teach your craft
You can get more job-specific by teaching about the kind of job you're looking for on your blog.
If you want to work as a day care teacher, you could have a blog about child care.
Think of topics like
"how to assure parents that they've chosen the best day care center"
"Activities to comfort children on their first day in nursery school"
These kinds of things speak volumes about your abilities and commitment.
And they certainly reassure a nursery school or day care center that you are qualified and capable.
Interview your boss
Now, this is a really nice way to get noticed if you're looking for something like a corporate job, or something very specialized.
Locate some places you would be interested in working.
Then figure out who runs the department or company you would like to work in.
Write a blog post about what that person or company does.
When you link your blog post to them on Facebook, Twitter or Instagram… to name a few possibilities… they can't help but notice you.
You can even take the process a step further by setting up an interview with the very person you intend to contact for a job.
Simply email some questions for that person to answer, or even get them on a video or podcast.
Facebook Live works great for this technique.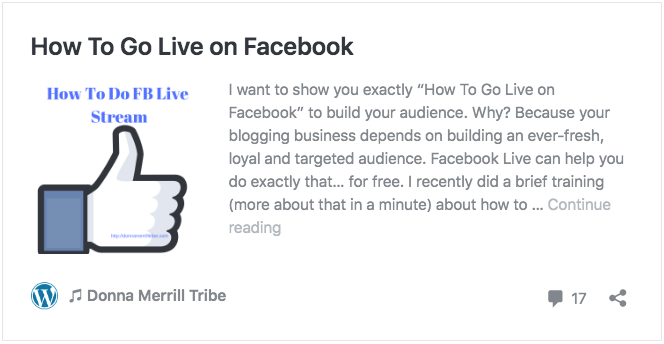 Then simply embed the video or podcast inside of your blog post.
People are flattered to be asked for an interview, and you can position yourself as someone who knows the business, and has a credible working knowledge of it.
They will certainly remember you when you apply for a job a week or two later!
Get a new job
Another reason to blog, is to land a new job.
If you want a new job related to your current position, you would probably start by putting together a resume, right?
You would list all the things you do, that you're good at and that you've excelled in.
What are your special skills or expertise?
Wouldn't all that be in your resume?
Sure it would.
But how interesting is it for a prospective employer to read your resume… if they even take the time to?
Do you think you'd stand out more if they had read about you on your blog that chronicles the work you do?
In a sense, you would be offering an interesting, compelling and flattering snapshot of who you are with a blogging resume.

Say you send someone a message on social media with a link to your blog post about "how to organize year-end bookkeeping reports for your employer to save them time and taxes."
Do you think this would help you get your foot in the door when, later, you send them an application for a position as a bookkeeper in their company?
And don't you think you'd stand out in the crowd when you do?
Maintaining a blog related to your job is a great way to position yourself for a new job in the future.
It can even have the added bonus of attracting offers from employers without even asking!
Just use your imagination.
What's your job?
How can a blog prepare you for a new job, a new employer, a step up in your job climb?
Get a career boost
Professionals can be bloggers, too.
I've been talking a lot about people who work a job.
But there are also a lot of people I know who are deeply immersed in their professions.
I'm talking about lawyers, realtors, dentists, stock brokers and the like.
How is a profession different than a job?
Well, I think the main thing is that a profession is a total commitment.
It usually costs a great deal of money and requires years of education to become a member of a profession.
Still, at the end of the day, professionals are actually working a job, right?
One of my past clients was a woman who was the director of a highly acclaimed psychiatric ward in a major hospital.
She was a "professional" by all standards.
Yet, when we talked, she always referred to her profession as her job.
So here's the thing.
Whether you're trying to advance in your job, or stand out in your profession… blogging is a great way to do it.
There are just so many ways that blogging can help you advance your career.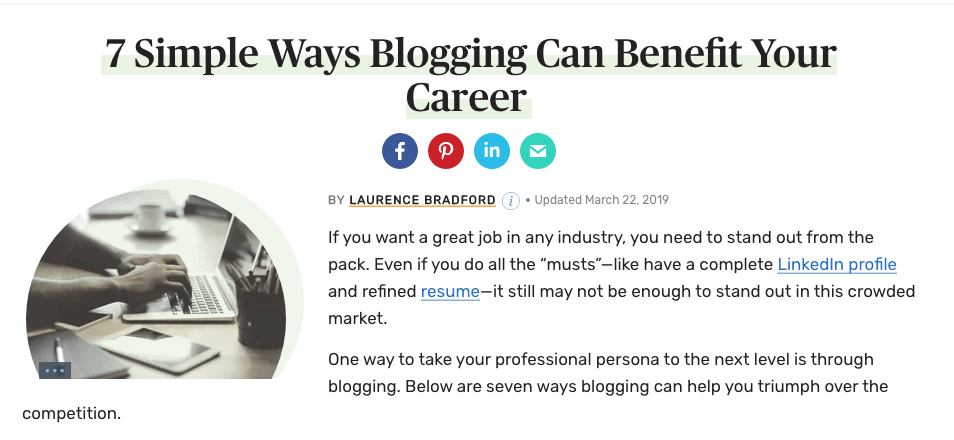 But it doesn't mean that you suddenly become "a blogger" just because you have a blog.
It doesn't mean you want blogging to replace your job… or profession.
Case in point
I worked with a heart surgeon on developing and marketing content on her blog.
She really enjoyed blogging.
But she loved being a surgeon and would never do anything different.
She was not looking to quit heart surgery to become a professional blogger.
Still, she found blogging to be a great way to educate her patients, connect with other surgeons and build a reputation as a leader in her field.
How might blogging help you as a professional?
The fact is, blogging is a wonderful way to advance your professional credentials.
It's also a great way to advance your professional activity in related arenas.
Being a blogger in your profession can often lead to things like
public speaking engagements,
article assignments, and even
book contracts.
What advancements would you like to make in your profession?
Chances are good that blogging will help you get there.
Can blogging replace your job?
Not everyone wants to quit their job or profession.
So, let's just get past the notion that "job" is a bad word.
What kind of world would it be if everyone quit their jobs to become bloggers?
It's kind of absurd, isn't it?
Bloggers tend to get caught up in their little blogging bubble, though, and that's all they can see.
Still, blogging is a pretty powerful medium to explore, even if you don't hate your job or boss.
It can actually benefit you in finding a job, getting ahead in your job, and advancing your career or profession.

How do you think a blog might be helpful to you even if you don't plan on making your blog replace your job?
Drop me a comment below.
I'd love to hear from you.
–Donna
PS: Don't forget to share this article on your favorite social sites.
Much thanks 🙂