This post was most recently updated on December 17th, 2019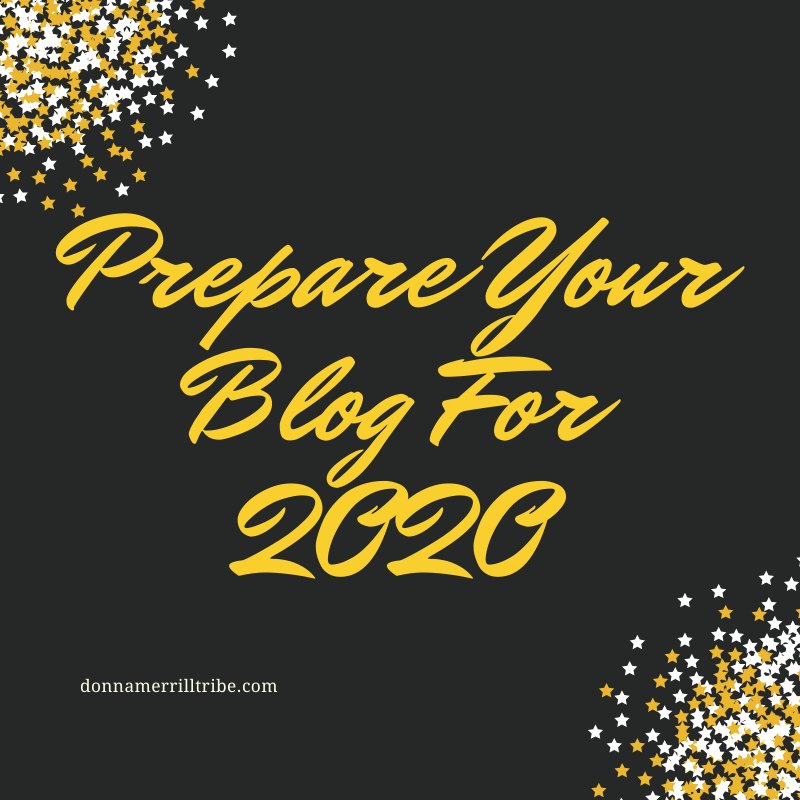 How will you prepare your blog for 2020?

It is right around the corner.

And you have to be ready to decide how you are going to blog for the year.

You're just winding up one year of blogging.

Or maybe you're just starting a new blog, so this will help you construct your very first full year of blogging!

Now assuming you already have a blog… It's time to decide whether or not you have been reaching the success points that you were hoping for in 2019.

And more than that, you need to find out why you have, or why you have not.

So, either way, you're going to want to prepare your blog for 2020.

Now is the time to take steps to improve your blog for the coming year.

So what is it that you have to do to make those improvements?

Let's look at some of the main factors involved in preparing your blog for 2020.
Blogging frequency
One of the most important decisions you should be making is how often you will be blogging.
Will it be once a month?
Or maybe once a week, or twice a week or whatever.
If you have a thriving business or profession with people working for you, maybe you should consider blogging daily.
But that's certainly not a good strategy for the solo blogger.
So what will your frequency be?
Your first thought should be what was it in 2019?
Chances are there won't be any need to change drastically.
Unless you see that you've been inconsistent.
You see, that's the most important thing you need to do..
Establish consistency with your reading audience.
Whatever frequency you choose, try to stick to it the best you can.
Your readers like to have a regular drip-feed of content.
It makes little sense to put out three blog posts in one week, and then none over the next month.
In order to build an audience, you need to show them that you are there for them.
Bogging inconsistently shows them just the opposite.
So prepare your blog for 2020 by planning for a consistent blogging frequency plan.
Blog post length
Much is said about blog post length.
I've had many discussions with people out here who believe that long-form (2000+ words) is still the best way to go.
I will agree that long-form is the best way to get Google to notice your blog post.
Google likes blog posts that cover every aspect of your topic.
I don't think that's necessarily the best reading material for your readers, though.
Readers like small chunks of content.
And a shorter blog post that they can read quickly might suit their purpose perfectly.
They are not usually looking for everything from A to Z on your topic.
What they're looking for is to tackle one specific problem with one quick solution.
So you have to decide what your niche and your topic demand.
But I certainly would not construct any online business, including your blog, based on what Google wants.
I would base it on what your readers want.
Consider short-form articles
In any case, long-form content should be anything over 2000 words, and short-form anything between 500 and 2000 words.
There's not too much value in posting articles under 500 words.
So I wouldn't even consider those.
What you do want, for shorter-form posts, is to have a consistent pattern of links to other related articles you have published.
That way, if your readers want deeper information, they will get it by linking over to other things you've written.
This is a type of "content upgrade."
A content upgrade gives your readers further information that extends or upgrades the content in your blog post, so they can learn more about it from different angles.
And you can add variety and interest to your blog by varying the article lengths.
You can do 1000 word articles most of the time, for instance.
But every now and then, throw in a 4000 word article.
The longer article would be written especially to get some SEO juice.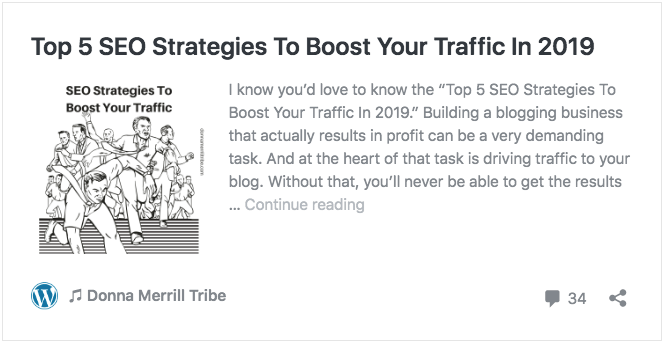 And it would be a good one to leverage for getting new readers from your social media channels.
But meanwhile, your shorter articles could be the mainstay of your blogging business.
So there are many ways to go with length.
But try to think in advance what sort of blog posts you want to write over the next year, and what the lengths would work best from week to week.
Content schedule
Once you have a sense of what kind of blog post lengths to develop, you will want to actually schedule the articles.
There's a great advantage of scheduling blog posts rather than just haphazardly writing them when you feel like it.
When you develop a "content schedule," you will make sure that you will be writing blog posts in all the key categories of your niche.
So each week or month, or whatever rotational schedule you will be on, you will write a certain number of blog posts in your key topic categories.
And if you have them all scheduled out you'll be sure to keep a balance of content in each of your main categories.
Otherwise you may just find yourself publishing most of your content on just one or two categories, while abandoning the others.
In other words you may be touching on some of your readers' key interests, but not all of them.
Another good reason to have a coherent blogging schedule is that you can then link to other articles that add substance to your current post.
Organize your blogging schedule
When you prepare your blog for 2020, be sure to sit down and write out your proposed blogging schedule.
Use either a spreadsheet or a good notebook tool like Evernote or Trello.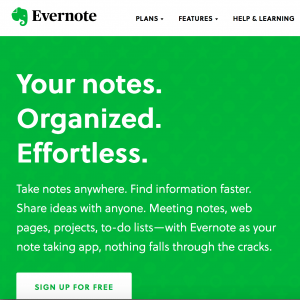 Those are just two of many available, but I mention them here because they're both free, yet are very powerful.
I actually use both of them.
But Trello is my favorite.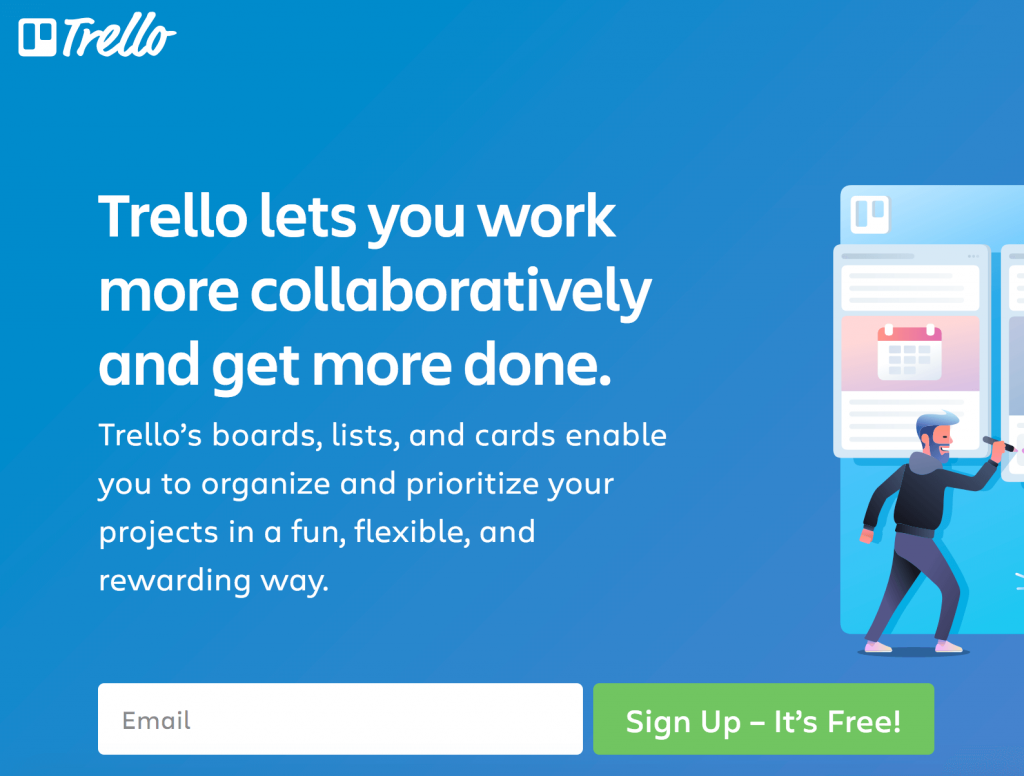 It's so easy to organize your articles on Trello and they even have a blog scheduling template right inside of the system.
But whatever tool you use, do your best to get really well-organized.
And try to think 12 months ahead.
What articles will you write, what content will be getting to your readers, and how often?
I would just pencil in some titles of things you intend to write.
That will give you some basis and direction for where you want to be heading with your blog over the next year.
Monetization structure
It seems like it should go without saying that your blog should be a way for you to build a business.
But so many bloggers seem to forget that.
They get so wrapped up in writing great content and sharing and building an audience that they fail to build a good conversion structure for their blog.
One of the biggest questions you'll want to tackle when you begin to prepare your blog for 2020, is this.
How exactly will your blog make money for you over the next 12 months?
Will you be writing affiliate articles?.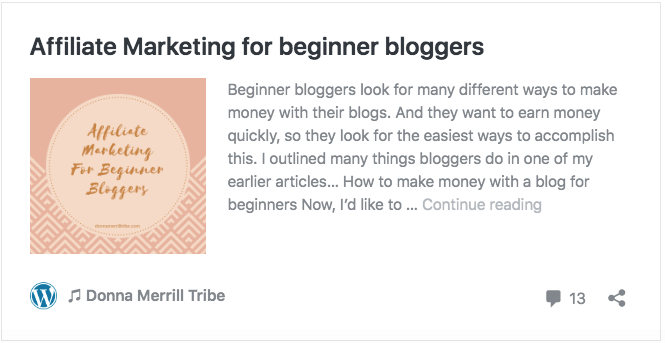 Will you be selling your own products and services?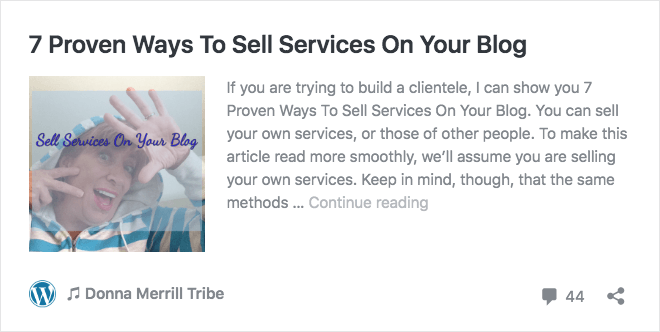 Or something else?
This is the time to sit down with a piece of paper and decide what it is you will be selling on your blog to build your business in 2020.
On-page monetization
Think of how you are trying to build revenue on your blog within the blog post itself.
If you don't have strong monetization points, then this is a good time to think of lining them up.
Do you have banners on your blog?
Or some kind of a splash page or welcome page when people first come to your blog?
Those are just a couple of things that encourage your readers to take an immediate targeted action.
Do your blog posts include affiliate links?
Are they good converting links, and are they highly relevant to the topic of your blog?
And, even more, are they highly relevant to the topic of the blog post in which they are linked?
Maybe you are referring people to buy your own products or services.
Are you linked to those services/products inside of your blog posts on a regular basis?
Of course you can have sidebar banners, but few people pay attention to your sidebar.
So I think you should think of trying to integrate your monetization points inside of your blog posts.
And by the way, when I say monetization points, I'm not talking just about links to sales pages.
I'm also referring to links to opt-in offers.
Building your email list is a key way to monetize your blog.
So whether you're trying to get someone to buy something directly from a link on your blog post, or just get them onto your email list… you are still getting an important conversion.
And both of them are essential to your blog's monetization structure.
That's why it's ideal for you include both sales and opt-in links and offers.
Off-page monetization
Your off-page monetization will involve things like paid advertising and social sharing.
This is a good time to map out what you plan on doing to grow your blog from social media streams.
Facebook ads are very popular, but you need to know what you're doing.
If you want to use Facebook ads and you don't understand them, then this might be a good time to do a little bit of research to educate yourself.
If you want to grow your business purely through organic means, then how do you do it with social media?
This is a good time to plan the sorts of things you want to share on social media over the next 12 months.
Maybe stockpile some good images, social posts or live video topics that you want to develop.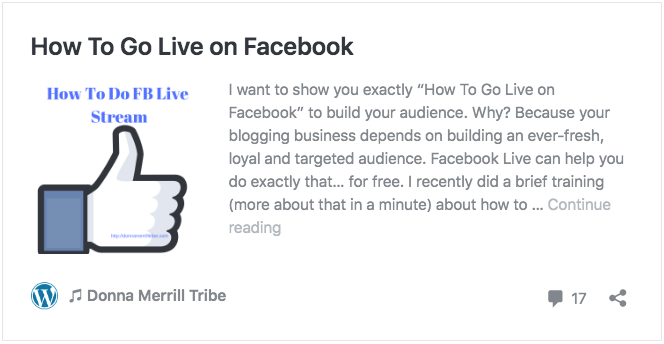 Consider putting videos on YouTube or blog posts on Medium, for instance.
What will they be?
What will the topics and lengths be, etc.?
These are things that you could be thinking about in advance, so that when you hit the new year, you're ready to roll with your business.
Prepare your blog for 2020
So, here's the thing.
2020 is right around the corner.
You must decide today, how you will run your blogging business over the next 12 months.

Please leave me a comment below.
I'd love to hear your ideas and challenges heading into the next year.
How will you prepare your blog for 2020?
–Donna
PS: Share this article on your social sites, too.
I greatly appreciate it 🙂