Beginner bloggers look for many different ways to make money with their blogs.
And they want to earn money quickly, so they look for the easiest ways to accomplish this.
I outlined many things bloggers do in one of my earlier articles… How to make money with a blog for beginners
Now, I'd like to show you specifically how beginner bloggers can start earning some profit by using their blogs for affiliate marketing.
Affiliate marketing
Affiliate marketing is probably the most available method of making money online for beginner bloggers.
That's because you can set up your blog to sell other people's products and services.
You don't have to do all the work of creating a product, or delivering a service.
Someone else will do this.
Your job is to let other people know about products and services that you think they would benefit from.
So you have to know who your niche audience is, and what kinds of problems they typically have.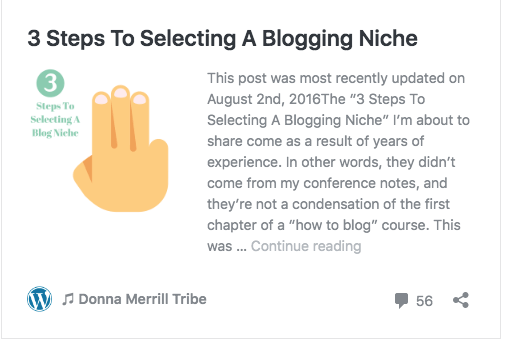 What are their key challenges?
What do they really need?
Then offer those products and services as solutions to their problems.
Ask them to buy them through your affiliate link.
In other words, you do the marketing in return for an affiliate commission.
This is a really easy and straightforward way to make money for beginner bloggers.
And there are so many ways you can market affiliate products.
Most of them entail linking back to your blog via social media channels.
And on your blog, you want people to find your review articles of the products and services you are affiliating.
Review articles
Now this is the key for beginner bloggers.
Learn to write great review articles about the product you are trying to sell as an affiliate, and build your email list of hot prospects at the same time.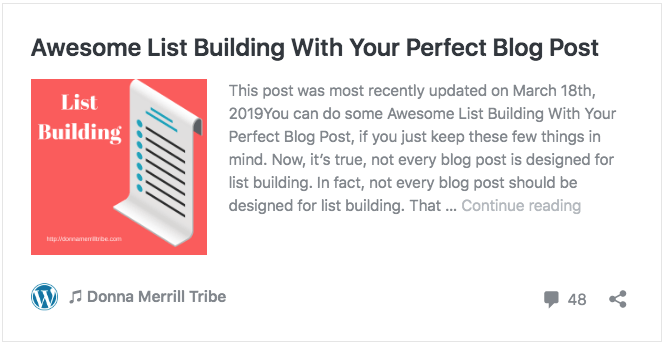 Here's a little secret for writing great review articles.
Use the product's sales page to build an outline for your article.
Determine the key benefits of the product you are promoting.
They should be listed pretty clearly on the sales page.
Then elaborate on those benefits.
And even more, show your readers how the affiliate product you are reviewing can give them those exact benefits.
So what should you write in your review article?
Just read the sales page for whatever you are promoting.
That should give you all the material you need to write an incredible and compelling review article.
Now, if you get lots of traffic to your blog, then just writing a great review post could make you money right away.
But if you don't get a lot of traffic, then you need to go out and find it.
There are many ways to do this for the beginner blogger.
Organic Search
This is probably the most popular method that beginner bloggers use.
Try to get the big search engines, primarily Google, to  rank your review article high in the organic search results.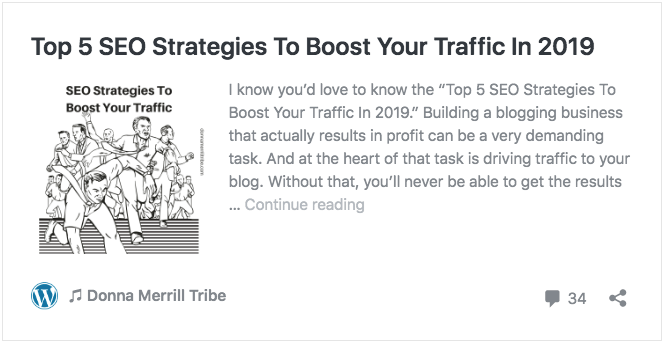 Buyer keywords
One of the best ways to do this in a way that will help you promote affiliate products effectively, is to use Buyer Keywords.
Buyer keywords are keywords that people will use when they intend to buy something.
So, for instance, if you are affiliating a webinar software, a buyer keyword might be "best webinar software."
That's a buyer keyword because most people typing in that keyword phrase are looking to buy webinar software.
So they will gladly read your review article, hoping to get help for making a smart buying choice.
And if your article makes a convincing case for buying the software you are affiliating, then you stand a good chance of converting your reader into a buyer of the webinar software you are promoting and recommending.
Tell Your Story
Keep in mind that the greatest value of blogging for affiliate marketing is that people are looking for personal stories and experiences with a product.
So even though you're giving people information about a product or service… always try to put it into the perspective of your own experience with that product.
Try to deliver it with a story-form narrative to keep people's interest.
People like to buy from other people.
Not directly from big companies.
That's why they're checking out your blog to begin with.
They want to hear what you have to say about the product.
Give them that, and you have a good chance of having them buy the product from your affiliate Link.
YouTube
It's a good idea to do a video to promote affiliate products.
Now when you put up a review video on YouTube, you can actually link back to your blog from YouTube.
That way, people can get more information there.
I don't recommend putting affiliate links directly on YouTube.
Instead, send people over to your blog where they can read fuller information about the product and get your take on it.
Then they can make a buying decision.
And, of course, your affiliate link will be on your blog post for those instant commissions.
After you put your video on YouTube, you can even embed it on your review blog post.
That will help it rank higher in Google search, to get you even more traffic flow to your article.
Podcasting
Podcasting is very popular these days.
If you do a video, you can simply take the audio track from it and create a podcast for it.
Or you can do just an audio recording and use it for your podcast.
People like to get information from podcasts at times when they are not on their computer.
For instance, when they are in their car, or at the gym.
They can simply listen in and get your affiliate review post on their headset.
That way, there's nothing to read or nothing to watch on screen.
So it's a very effective way to reach out to a broader audience.
And, of course, you will refer people to your blog post so they can get your affiliate link when they are ready to make a purchase.
Pay Per Click (PPC)
Some of the big affiliate marketers will use Facebook and Google Pay Per Click ads (PPC) to promote affiliate products.
That's an excellent thing to do because you will get a very large audience.
Your ad should send people to your review post so people can get all the information they need about your affiliate product.
And, of course, they buy directly from your affiliate link on your blog post.
PPC is effective, but can be quite expensive.
Unless you know what you're doing… it's not the easiest thing for a beginner to do.
Not to mention the fact that you do need to have a working budget for that strategy to work.
Solo ads
Solo ads is another good way to reach out to people with your affiliate offers.
But once again, you do need to know what you're doing and you do need to have a budget for this.
Solo ads are offers you can send out on other people's email lists.
You can link directly to your blog post where people can buy directly.
It's not cheap, though.
So you have to make sure that your message is resonating with people and converting them into buyers.
Otherwise, you can run into a negative cash flow situation pretty quickly.
Pinterest
If you want to do affiliate marketing without breaking the bank, I suggest you share your blog posts on social media.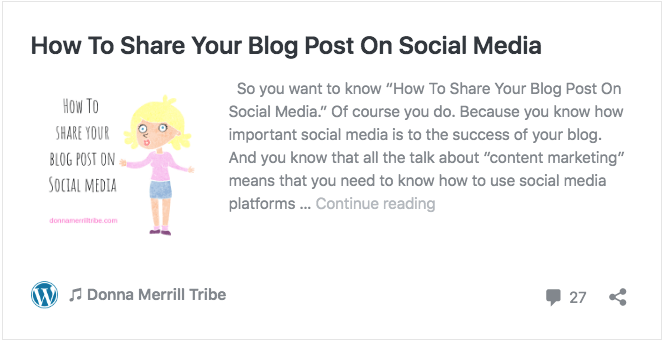 Pinterest is a great place to promote your review articles.
You need to make an image that is compelling and immediately draws the attention of people who might be interested in your affiliate product.
But it's free, and Pinterest has its own search engine.
So I highly recommend that you consider promoting your affiliate marketing articles on Pinterest.

Reddit
Reddit is another good place to promote your blog post.
Find communities where people are interested in the solutions that your affiliate product offers.
Get involved in the conversations, and direct people back to your review article.
And, like with Pinterest, this is a free, organic method you can use to drive more traffic to your blog.
Facebook Live
This is always my favorite method.
Facebook Live is such an enormously popular platform for finding people interested in just about anything.
Just think about the problem that your affiliate product solves.
Then promise to demonstrate during your live video session, exactly how your affiliate product will offer that solution .
You can get tons of free traffic and lots of people going back to your blog by using this method.
You can even use it to promote your affiliate link directly.
Facebook Live can really give you a cutting-edge advantage over your competition in affiliate marketing.
Click the image below to learn how you can start using Facebook Live right now…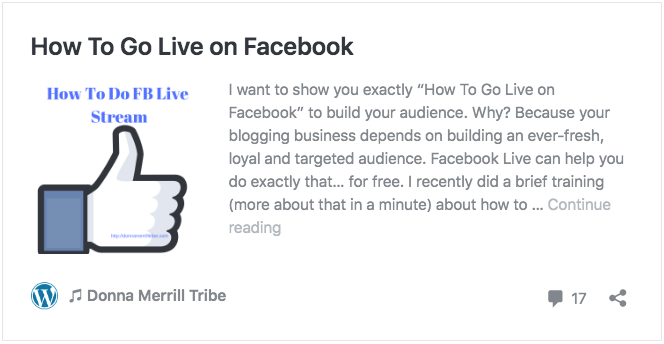 Affiliate Marketing for beginner bloggers
There are many great ways for beginner bloggers to make money with affiliate marketing.
You don't need to do everything listed above.
Just find one good method and run with it!

Do you use your blog for affiliate marketing?
Are you ready to give it a try?
Which of these various methods sounds like something you're ready to explore more fully?
Leave me a comment below, and let's talk about it.
-Donna
PS: Remember to share this article on your favorite social sites.  Thanks for pitching in 🙂