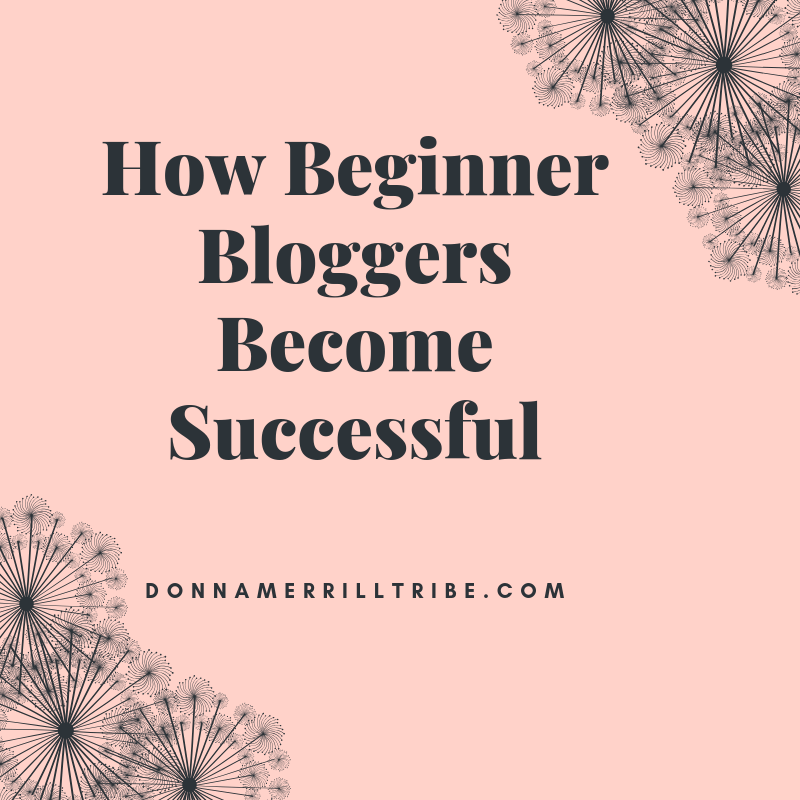 Beginner bloggers become successful by coming to grips with what it takes to be an entrepreneur.
As a beginner blogger you probably think of yourself as an entrepreneur, right?
Well it's true.
All bloggers have to be good entrepreneurs to become successful.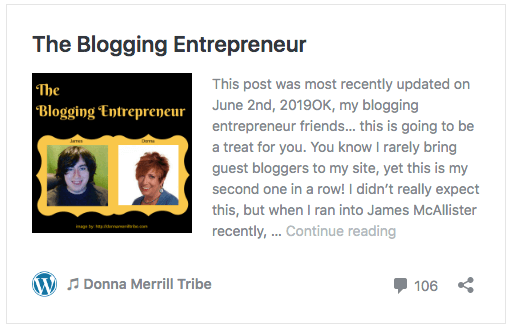 But more than that, you have to understand that as a beginner blogger, you must know what is required of an entrepreneur.
Beginner blogger as entrepreneur
As an entrepreneur, the first reality to comprehend is that you are in charge of your own business.
When I coach beginner bloggers, they often come to me with questions about how to proceed with their business.
They want to know what to do next.
Ad, of course, they're looking for a simple, step-by-step blueprint they can follow.
Here's the problem though.
As an entrepreneur, you don't get a step-by-step blueprint.
Nor do you get an exact strategy to implement.
You have to start with a good strategy, see how well it works or not, and make adjustments along the way.
If you confidently maintain consistent effort in this way, you put yourself on the path to success.
Getting past bewilderment
All beginner bloggers go through a period where they simply think they're doing everything wrong.
That's because they have tried to stick to some kind of a "proven step by step guide" that somebody gave them to follow.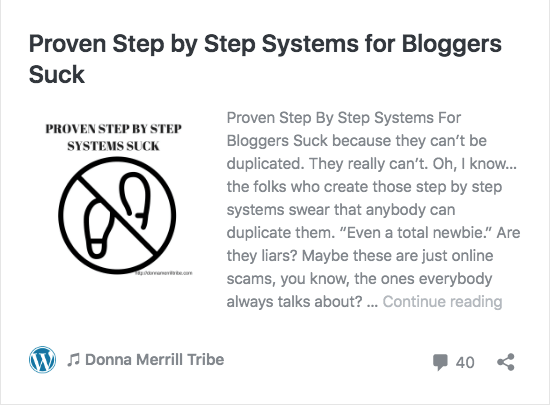 When you try to stick to a plan that's given to you, then you probably will end up bewildered and disappointed at some point in time.
That's because every plan comes from somebody else.
Just because the plan may have worked great for them, doesn't mean it will work for you.
And almost no plan is going to work for you until you first develop the mindset of a true entrepreneur.
Master the technology
Most beginner bloggers think that the most important thing to master is the technology of blogging.
They want to have the right blogging platform, a great blog design, affordable but effect blog hosting, top notch security to prevent hackers, list building popups, landing pages, and many other things
Often times they get stuck on trying to figure out what the best of this, that or the other thing is.
Or how to use it.
How about tools that they'll need to develop videos or podcasts?
They look for systems to share their blog posts on social media.
All these tools are important.
And figuring out how to put them to the best use is critical.
But technology and tools are not the core issues to blogging.
The beginner blogger must know that every piece of technology they apply to blogging is just one little tiny piece of the puzzle.
Building a strategy to make these thing effective is where they really need to be focused.
Be Decisive
Being an entrepreneur requires that you be decisive.
Don't spend so much time trying to figure out what to do, that you never get fully in the flow of actually doing it.
Develop a Strategy
The key here is not the technology, but how you use it to build your business.
Entrepreneurs cannot get stuck in just learning how to use a bunch of tools.
They must learn just enough about a tool to make it useful.
Putting it to use to achieve your goals is what is critical.
Try out a variety of tools and technology.
If things work out for you, fine.
If not, then scrap it and move on to the next tool or the next strategy.
Beginner bloggers are entrepreneurs.
That means they must always be in motion.
Things always change.
Technology, systems and tools come and go.
Strategies must always change to meet the circumstances of the moment.
Always be ready and willing to switch gears at a moment's notice.
Implement Your Strategy
Once you have settled on a particular strategy for your business, you must put it into action every single day.
Always work from a system that works for you… your own blueprint or to-do list.
Don't just expect to be inspired to do the right thing with every passing hour.
It will never happen.
Be decisive.
Make things happen.
Know what you have to do and decide you're going to do it.
Just get down to business every morning and make sure that you attend to the most important tasks first thing off.
Don't let anything stand in your way.
Once you choose your strategy… make it work.
And in order for it to work… you must work on it.
Implementation is the most important part of blogging success for all beginner bloggers.
Be Resilient
No matter how hard you try to avoid them, you will always have to face new challenges.
These are not things that happen once in a while.
They arise as an ordinary and daily way of doing business.
Beginner bloggers become successful by always rising to the occasion.
They don't throw up their hands and say "this is too difficult."
And they don't turn their backs on the daily implementation of their main strategy simply because they just don't know which direction to turn next.
That would just return them to the bewilderment stage that we talked about earlier.
The key thing, here is to bounce back when things go wrong.
Always bounce back.
That is what Marquita Herald calls "the power of resilience."

Read more from Marquita Herald on her Emotionally Resilient Living blog
Developing the power of resilience is absolutely essential to a beginner blogger's success.
Embrace Failure
The first thing you're going to encounter as a beginner blogger is an endless stream of little failures.
I've never come across any successful blogger who didn't have to struggle through tons of little failures before finally figuring out how to reach their Big Goal.
Those "failures" are not really failures at all… just temporary setbacks as you march toward success.
If you're the type of person that runs and hides at the first sight of a tough challenge, then you really don't have the entrepreneurial mindset.
You've got some work to do on that front.
A true entrepreneur knows that every "little failure" is just one more step toward "big success."
And beginner bloggers learn and actually grow from those failures on their way to reaching the next level toward ultimate success.
Have Fun
If this all sounds like a lot of hard work oh, well it is.
But it's also fun.
Beginner bloggers need to see their business as being fun and fulfilling.
It has to be something you are eager to work on every day.
Now, this is not just so you enjoy what you do.
It's because if you have to work too hard on something that you don't enjoy then you're very likely to give up when things get tough.
You won't be able to sustain a level of excitement and enthusiasm.
At that point, you'll make every excuse you can to avoid doing what you see as the "drudgery" of your daily implementation.
That's why it's so critical that you really enjoy what you're doing.
Be authentic
You must be interested, if not passionate, about your niche and your topic.
And you must work effortlessly every day without the thought of monetary success.
I know every blogger wants to make money from their blog.
But that cannot be what's foremost in your mind.
Making money is not nearly as much of a motivator as enjoying what you're doing.
Ryan Biddulph talks about this on his blog all the time.
He's probably one of the most passionate bloggers I know.
He strongly believes that you must have fun blogging.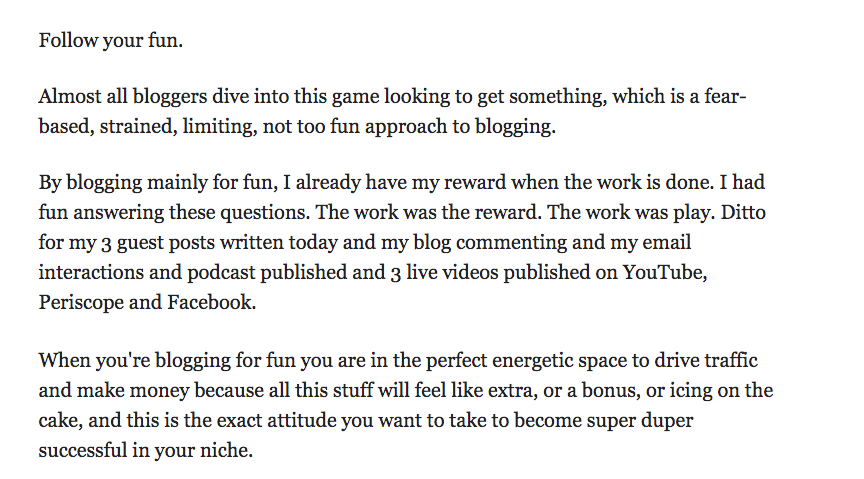 Read the entire article…
Ryan Biddulph On Blogging For Fun and Finding Success
(at Rob Powell Biz Blog)
Ryan always has lots of fun blogging on Blogging from Paradise.
It's what makes his blog so compelling.
And it's why he's built such an engaged and loyal audience over the years.
They can feel that he's having fun.
Beginner bloggers will not attract an eager audience by going about their businesses as though it is drudgery and misery.
Nobody wants to attach themselves to that kind of energy.
Everybody wants to be with somebody that's enjoying themselves.
They want to see them having fun and loving what they are doing.
It makes them feel better about themselves.
I cannot overemphasize the importance of having fun in your business.
If you can't be passionate about what you do… then there's very little chance that you will reach the kind of blogging success you are striving for.
How beginner bloggers become successful
Beginner bloggers become successful by being dedicated and consistent in their business.
They become successful by loving what they're doing and sharing that excitement with their audience.
What kind of success are you having as a beginner blogger?

Do you an entrepreneurial attitude and habit?
Has this article helped you see what it takes to become successful as a beginner blogger or even as an advanced longer?
I'd love to hear your comments below.
Also, please share this article on your favorite social sites.
-Donna