There are lots of things to know about how to make money with a blog for beginners.
First, you need to consider if your blog is even able to make money.
The best way to figure this out is to list the things you intend to promote or sell with your blog.
If they are things that are popular with your niche audience, then there's probably a way to make money with them.
But if you're a new blogger, you'll have to learn what those ways are.
And first, you'll need to consider what type of blog is best to make money for you.
Types of blogs that make money
Not all blogs can be monetized.
An example is… a blog in a niche that has a very small audience.
So think about what niche you should be blogging in.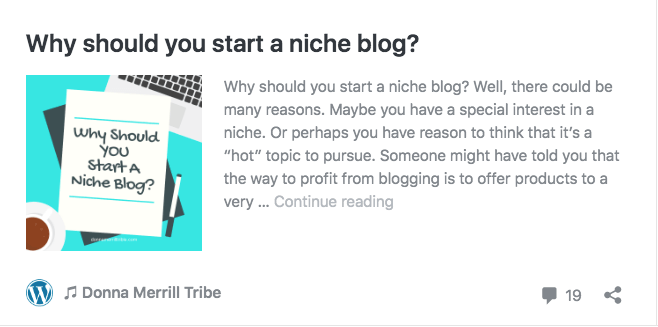 Another poor audience choice would be one populated with people who don't spend much money on the products and services you are promoting.
But some of the best blogs for making money are ones that showcase the services you provide.
There are many ways to sell services on your blog.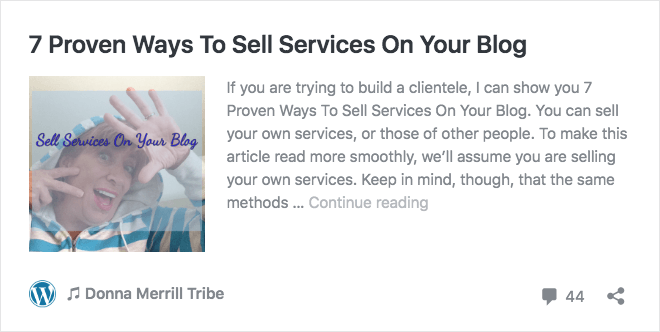 Before that, though, you need to consider what types of services you could sell as a blogger.
Or, what type of services do you already provide that you can promote using a blog?
Blogger services
For the most part, new bloggers wanting to promote services focus on "bloggers services."
In other words, services that they can sell to other bloggers.
This includes things like…
website design
social media marketing
freelance writing
graphic design
copywriting
building landing pages
SEO
Blogger services are great for blogging beginners.
That's because they've probably had to learn a lot of the skills involved in building a blogging business.
And, as bloggers, they have already networked with other bloggers who could possibly use their services.
If, as a beginner, you are trying make money with a blog, this could be the perfect way to do it.
List of service business
Now many beginner bloggers are already providing services.
They could be professionals, contractors, or entrepreneurs.
There are so many service businesses that start blogs because they know it's a great way to connect with new prospects.
Service businesses can include professionals like
accountants
lawyers
doctors
realtors
financial advisors
dentists
engineers
They include contractors like
plumbers
electricians
roofers
cleaners
And they include entrepreneurs like
advertising agents
personal consultants
investors
traders
e-commerce owners
This is just a tiny example of what service businesses look like.
If you provide a service either directly to consumers, or to other businesses, then blogging is one of the best things you can do to promote it.
How to make money with a blog for beginners
Don't be content with telling people everything about your service in your blog post.
That's just the beginning.
There are many other things you'll need to do to convert your blog visitors into clients.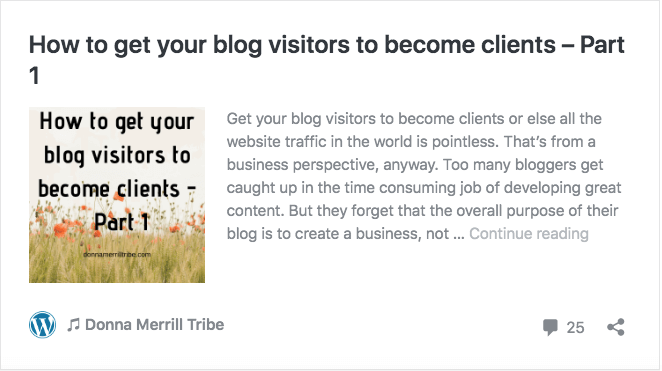 Share your blog wherever your audience is.
Make your blog a testament to how valuable your service is.
Let people know how good you are at providing your service.
Use testimonials.
Tell stories about how you've been able to help people with your services.
Think of your blog as a portfolio.
It's a collection of things you can show off about.
Visual services
It could be a collection of images if your service is visual.
So, if you're a photographer or graphics designer for instance, show examples of what you've created.
In the beginning, you can just showcase things you've created.
As you get some clients, you can show things that your clients have paid you to create for them.
Be a story teller
But your blog is not a portfolio for just visual services.
You can make it a collection of stories, for instance.
Let's say your'e a real estate sales person.
Your service is selling houses and land.
Why not write stories about people you've helped to find their dream homes, for example.
People love to hear stories about other people.
And it's a perfect way to let your prospects know how you can help them, just like you've helped others.
Share some training and information
Your blog can also be a portfolio of training and informational bits.
If your service is "personal coaching," then write articles that give people some tips about how to better themselves.
This will demonstrate your coaching ability and style.
Potential clients can see for themselves, through your demonstrations, if you seem like the right person to help them with their own challenges and needs.
If you are a bankruptcy attorney, tell some stories about clients you've helped.
Maybe you helped somebody in financial difficulties to save their home through the bankruptcy procedure.
Or just share some generic legal information with an article like "how to go bankrupt and still save your home."
How to make money with a blog for beginners
So whatever service you offer, a blog can vastly help you promote it.
Promoting your service is one of the best ways to make money with a blog, even if you're a beginner when it comes to blogging.
And remember, you may have been practicing medicine, law or some other profession for decades.
But if you've just started a blog, you're still a beginner.
If you've been blogging a long time, but are just beginning a new service… then you are a beginner at learning to make money with your blog by selling your service.
So, what kind of service do you offer?
What have you been doing to promote it?
I'd like to hear from you in the comments section below.
Has it been helpful to learn "how to make money with a blog for beginners?"
If so, please share this article on your favorite social sites.
-Donna