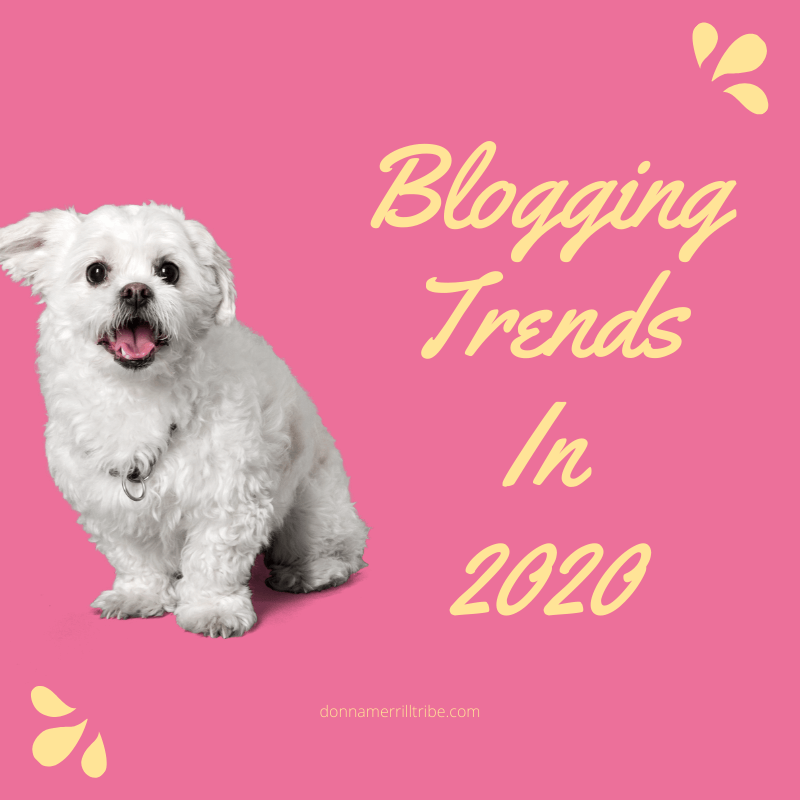 The blogging trends in 2020 are pretty clear.
So ask yourself this.
What's your blog going to look like in 2020?
Now, a lot of the things that were true about blogging in 2019, will still hold true in 2020.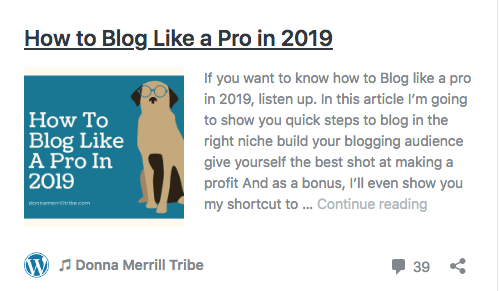 Not everything, though.
Now, some people think the blogging just stays the same all the time.
And I guess, in essence, it does.
In 2020, just like every other year, you are going to have to give quality content to people who are looking for the sort of value that you have to offer.
You have to develop a core message for people to know who you are.
Your core message will enable you to distinguish yourself from the rest of the crowd.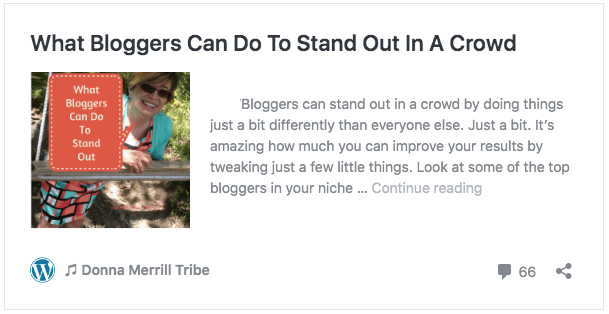 And you have to market that core message endlessly.
Now, here are some of the blogging trends that I think are going to be particularly important in 2020.
Blog length
What is the blogging trend in 2020 for blog length?
How long should your blog post be?
So this is something that I'm always asked.
What is the perfect blog post length?
We know that Google likes a certain length.
Long, we are told.
But we only have time to do what we can do… you know what I mean?
So sure.
The smart advice here is to write "long" blog posts of 2000 words and more.
Long-form content
That's what we called "long-form content."
Some of the really big-time bloggers like Neil Patel, will do seven and eight thousand word blog posts.
So for the last few years, bloggers have really struggled to get lots and lots of long-form content out there.
They try to get each blog post to be very thorough and cover every aspect of their topic.
This is the prevailing strategy for getting to the top of Google search.
Google-gold
Now that may be the case.
But in 2020, I think you're going to see more and more bloggers realizing that going after Google-gold in the form of high page rankings… is not really the name of the game.
More and more it's becoming a business centered around writing what your audience wants and needs.
And people argue with me on this point, but I don't think the length matters that much.
Not in terms of becoming a successful blogger.
Notice, I didn't say, the highest page-ranked, Google-gold blogger in the world.
I said a successful blogger… as in running a successful blogging business.
Successful blogging in 2020
In fact, I know very few people (your readers) who would like to get answers to their questions in seven thousand words when they could get them in 1,000.
So sure, once in a while… Write that long epic blog post that answers every question in the world that you can think of on your particular topic.
But not just because it is the blogging trend in 2020.
Why then?
Because maybe that blog post will be the one that ranks.
But don't make the mistake of trying to rank every single blog post.
Unless you have teams of people working with you and a huge budget… pick carefully which blog posts to promote heavily.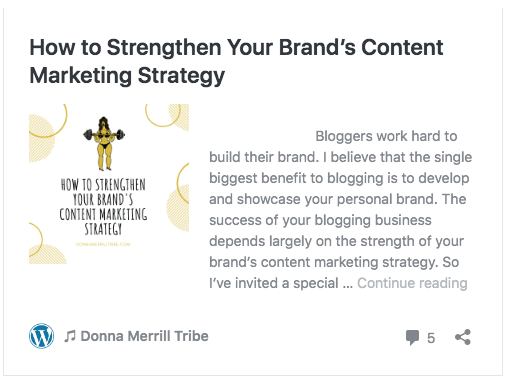 Now some people do have a huge staff and a limitless budget.
And that's fine.
But if you are a solo blogger, or somebody just working with a very tight budget… just make sure that you give some real value to your audience and don't worry so much about the length.
Engagement – A major blogging trend in 2020
Engagement has always been the key to having a successful blog.
But in 2020, engagement rules even more than ever.
I think that's because people are looking for someone to talk to.
They're tired of just getting information… tons and tons of it… and not knowing what to do with it.
Create conversation
If you can have conversations and develop relationships with people in your audience, then you're going to be so much further ahead of other bloggers in your niche, field of expertise or profession.
Of course, you do this in the old, familiar ways…
by getting involved in the comments roll of your blog and other people's blogs.
And you go on social media and talk to people about your topic.
That's not really new.
But the blogging trend in 2020 is to really deepen those conversations.
And that requires you to step up your game by getting out of your shell.
Get out of your blogging bubble
But you can even do more engaging things on your blog.
And I think this is getting ever more popular.
I've said this a hundred times and I'm going to say it again.
Video is the most compelling content that you can post.
People really engage with you when you put the video on your blog post.
And they even engage with your blog post on social media when you promote it with a video, especially a Facebook Live presentation.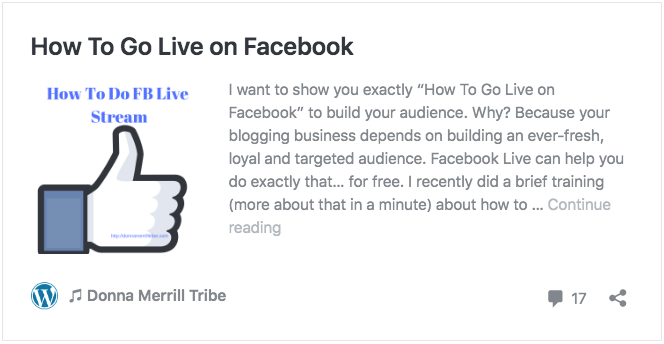 So don't be afraid to do video.
Get over your fear and get out of your blogging bubble.
Abandon your comfort zone and explore some new territory.
Video in all forms is going to be an ever-increasing blogging trend in 2020, even though it's already been so important over the last several years.
It's only going to get more and more critical.
In fact it's getting to the point where if you're not doing video you might as well resign yourself to lackluster results in your business.
Mobile responsiveness
One of the really big blogging trends in 2020 is going to be an enhanced interest in mobile responsiveness of your blog.
This is not just for SEO, but to even get your articles seen on mobile at all.
If it presents a poor experience for mobile users, it's going to get buried, no matter how good your content is.
Yes, your blog content has to conform to the formatting of mobile sites.
But in 2020 you'll have to go even further than that.
Your articles have to be easily and clearly viewed by mobile users.
Write your blog post with short, punchy sentences.
Have lots of white space in between paragraphs and sentences.
This is what shows up best on people's mobile view.
The better your blog looks on mobile, the stronger the response you will get from people who are viewing it.
And I don't have to tell you that a larger and larger percentage of blog readers are viewing your articles on mobile devices rather than computers.
Content chunking
Bullet points are especially nice on mobile.
Use plenty of bullet points with short phrases or sentences and, again, lots of white space in between.
People like to get their content in chunks on their computers.
But content chunking is especially important for them to view it on their mobile devices, where scrolling through large passages is more difficult to do.
Blogging Frequency
One of the continuing blogging trends in 2020 is search engine preference for frequent publication of your blog posts.
Like I mentioned earlier, shorter length blog posts are fine as long as you're getting a high quality of content.
This is the case, too, with a frequency of blogging.
Google might prefer that you blog like crazy.
But if you're giving great quality and value, people will want it no matter what your publishing interval is.
Now you'll probably read everywhere in the world how it's great to blog at least three or four times a week.
And if you can, you should really strive to blog every day.
Big budget frequencies
Again, as with long-form blogging, I'm going to tell you that high frequencies are for people with big budgets and businesses.
It's for professionals with a large staff of people who they can have kick out content on a regular basis.
But it is certainly not necessary if you just want to succeed in blogging by building a business for your particular audience.
Your target frequency
Yes, you can still blog once a week.
I've even seen people do it very successfully by blogging once a month.
As long as you are putting out good content, high quality and helping people in your audience to solve their key problems… you are going to have a following.
Share your content
More important than how frequently you publish a blog post, is how frequently you share it.
Don't just sit back and wait for people to click on your blog post once a week or once every two weeks or whatever it is you're doing.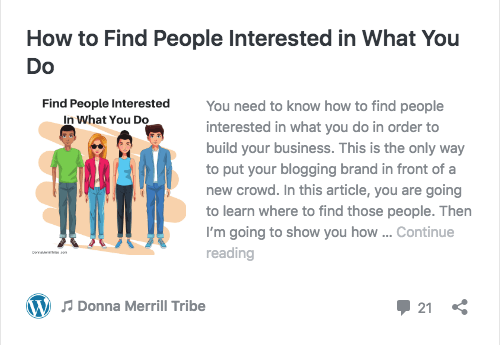 Market your content far more frequently than you publish it.
Make sure you're building an email list on your blog and get an email out to your audience and subscribers every time you write a blog post.
Make sure they know how important the blog post is in terms of helping them solve their problems for a
Get your blog post on social media.
Don't worry about blogging so often and so much.
Focus on constantly getting your core message out to the people that need to see it in order for your business to grow.
It doesn't matter if it's a new blog post or an old one.
If it contains your core message (and it should), then promote it continually.
Not just the day you publish it.
And that means continually getting it out to the people who need the solutions that you have to offer.
What's your blog going to look like in 2020?
So get out there and blog your little heart out in 2020.
Take note of these blogging trends in 2020, and see which apply to you.
Map out some of the changes you might want to make.
Get some clear Insight on where you want to head in 20/20, that you might not have explored in 2019.
Maybe you even want to start a new blog.
Not necessarily just for the sake of blogging, or for building an additional income stream.
But maybe just something you're interested in.
I'm considering doing a new blog in a health and wellness micro niche that I have become interested in.
This is not so much a matter of me deciding I really need to start a new blog.
It's more because I've developed a new passion in this niche.
That passion has come from my own health issue experience over the last year or two.
It has led me to develop a real interest in this topic, and in helping other people through some of the things that I've been through.
It doesn't have to be just blogging
While I've been toying with the idea of starting a new blog in a niche, I decided to create a Facebook page in my new niche topic.
So whether or not I decide to start a niche blog, I will be continuing on this path with my videos and Facebook page.
So think for yourself too.
Do you have some additional passions that you would like to explore in 2020.
Map it out.
Then roll up your sleeves and start your new blog or social media presence or both.

2020 is going to be an exciting year for me and I'm sure it will be for you, too.
Tell me about what you've got lined up, or are daydreaming about.
Take a moment to leave me a comment below.
Will you be adhering to these blogging trends in 2020?
-Donna
PS: Please share this article on your social sites 🙂