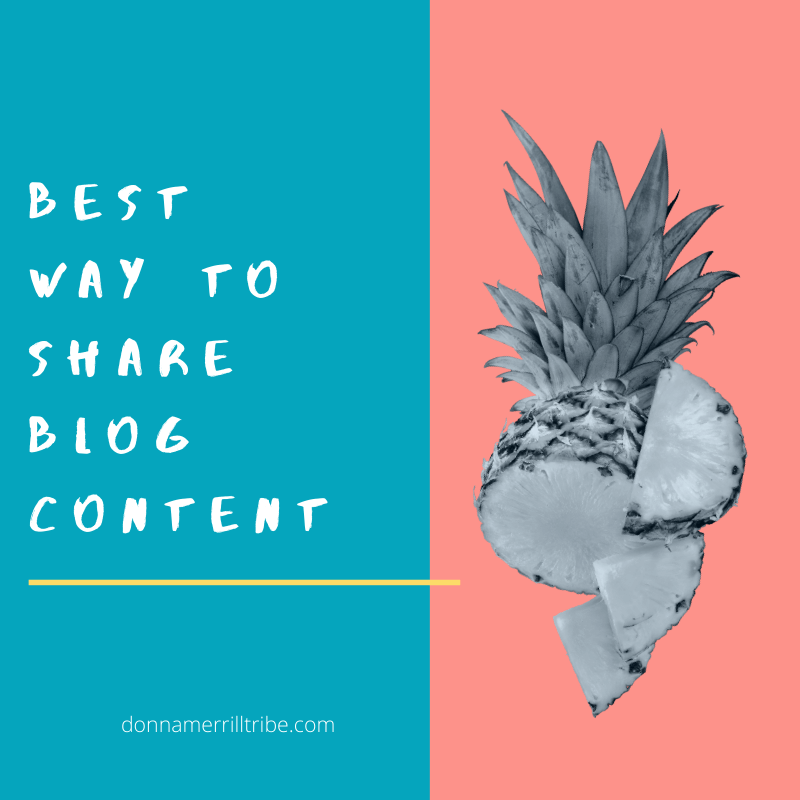 You should know the best way to share your blog content for free.
And, no, I'm not going to suggest an expensive tool or software to share links to your blog posts.
So, let's take a look at the big picture, here.
The health of your blog depends on your ability to share your blog content.
I'm sure you do everything you can to get the word out about each blog post you write.
But if you are not getting the results you want, then you have to change something.
And sharing your content less is clearly not the answer.
You already know how important it is to get more eyeballs on your content.
So what you really need is to strengthen your content marketing strategy.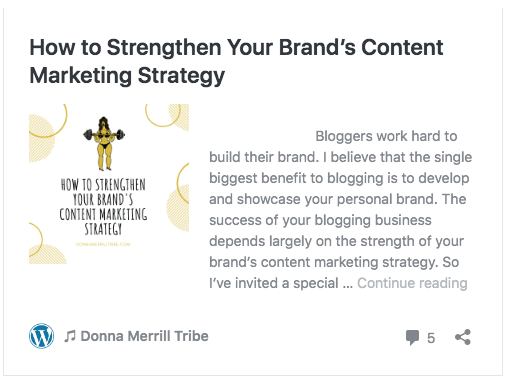 And that means, that you can't just put more blog post links all over the place.
Don't be fooled into thinking that more is better.
That doesn't always work.
What you really need is to find a better way… a more effective way to share your articles and your core blogging message.
So let's do it.
Let's talk about the most effective… the best way to share your blog content.
Share your blog content on Social Media
There are many ways to share your blog content.
Blog commenting is a powerful, proven method.
Writing guest posts with links to your own content works well.
Putting infographics on other blogs, with links back to your articles is also effective.
Those are just a few of the methods bloggers commonly use.
Sharing blog content through social media is the most effective method, though.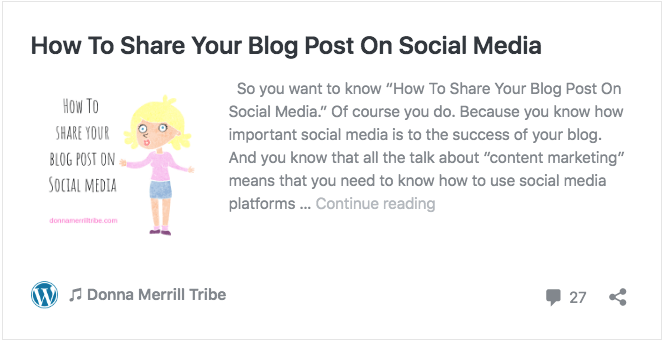 When you get links to your blog on social media, you get enormous exposure.
Not just from your followers, but from their friends and followers.
That's why social media posts can attract viral attention.
But not all social media is equal.
The best Social Media platform for sharing your blog content
I have found that the best platform to use is Facebook.
By far.
There are just so many ways to use the platform.
You can use the many paid advertising programs that Facebook offers.
Or you can simply update your status with links to your articles.
Joining groups and interacting is a great way to get to know your audience.
But it's no secret that my favorite way to use Facebook is with Facebook Live.
Why Facebook Live?
I've found Facebook Live to be the best way to share blog content.
And while it's the best way, and easily the most effective… it's free, too!
So why do I love Facebook Live for sharing content?
Well, the number one reason is that it doesn't just share content.
It shares you!
And sharing yourself is the best way to build your business… whatever it is.
But "I can't do Facebook Live"
Now let me stop here for a moment.
You see, there's a really good chance that you are immediately telling yourself…
"I can't do Facebook Live"
-or-
"I'm scared to do Facebook Live"
-or-
"That sounds way too technical for me"
I want to stop here for a moment because this is where you may be stopping yourself.
Let me assure you, though, you can do Facebook Live!
It's as simple as doing a Facebook status update.
The only difference is, instead of typing something in your update editor, you click on the video option and you're live!
So don't overthink it.
Just do it.
The best way to share blog content for free
Now that I've told you what I consider to be the best platform (Facebook) and the best feature on that platform (Facebook Live)… let me give you a pro tip.
This is the method I've found to be the best way to share blog content.
Remember this.
When you're blogging, you blog about topics in your niche.
And that's all about content creation.
But when you're running your blogging business, you are no longer a blogger… you are a marketer.
So create your content… your blog post.
Then go to Facebook Live and start a live video.
When you do that, you will be prompted to write a title for your live talk.
This is critical.
Your Facebook Live title
The title of your Facebook Live will tell people in an instant whether or not it is something they want to hear about.
So, it's like writing the title of your blog post.
You want people to click on your articles, right?
So you try hard to write a great title for your blog post.
And the best titles make a promise.
Things like…
How to build your email list fast

10 top real estate blogs
Are you getting enough sleep?
Dental implants vs dentures
Each of these titles states or implies a promise.
A promise from you to your readers.
You are promising people, that if they click on the link to your blog post, you will show them
how to build their email list, or

ways to locate the best real estate blogs,

whether or not they are getting enough sleep, or

if they should be thinking of getting dental implants instead of dentures.
It's kind of like an unwritten contract.
"If you click my link, I'll deliver the information my title promises."
Your blog post title
So what kind of title should you write for your Facebook Live event ?
Usually, I suggest you use the same title as your blog post.
That's because you want to tell people they can "learn more" by going to your blog post.
If the title of your Facebook Live event and your blog post are making different promises, then it will confuse people.
That confusion will lead to less traffic to your blog.
And, by the way, here's a bonus to using this method.
It helps you write better blog post titles.
Your blog posts should have titles with strong hooks to attract your target audience.
By "strong hook" I mean a "compelling promise."
Something that people really want to know more about.
Base your blog post on your Facebook Live topic
Now here's a little twist on the method I just described.
How about writing your Facebook Live title first?
And of course, make it compelling and highly marketable to attract the best audience possible.
Then, just do your Facebook Live talk.
After you're done, go write your blog post, using that same title.
You're blog post can basically repeat the same theme as your video event.
Just expand the topic to give even more value on your blog post.
You can even embed your recorded Facebook Live into it.
So not only is Facebook Live the best way to market your content, it's also a great way to make sure you are writing highly marketable articles.
Best way to share blog content for free
Here's my challenge to you.
Do Facebook Live daily for 30 days.
Use it exclusively to share your blog content.
If you still think it's difficult to go live on Facebook, then see exactly how easy it is.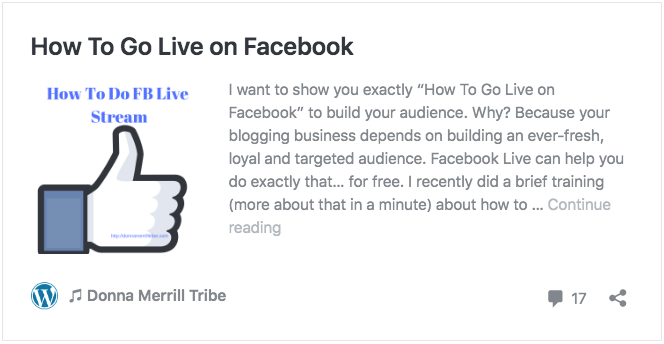 Then get back to me.
I bet you'll agree that this is the best way to share blog content for free.
-Donna
PS: Don't forget to comment below and… share this article on your social sites.