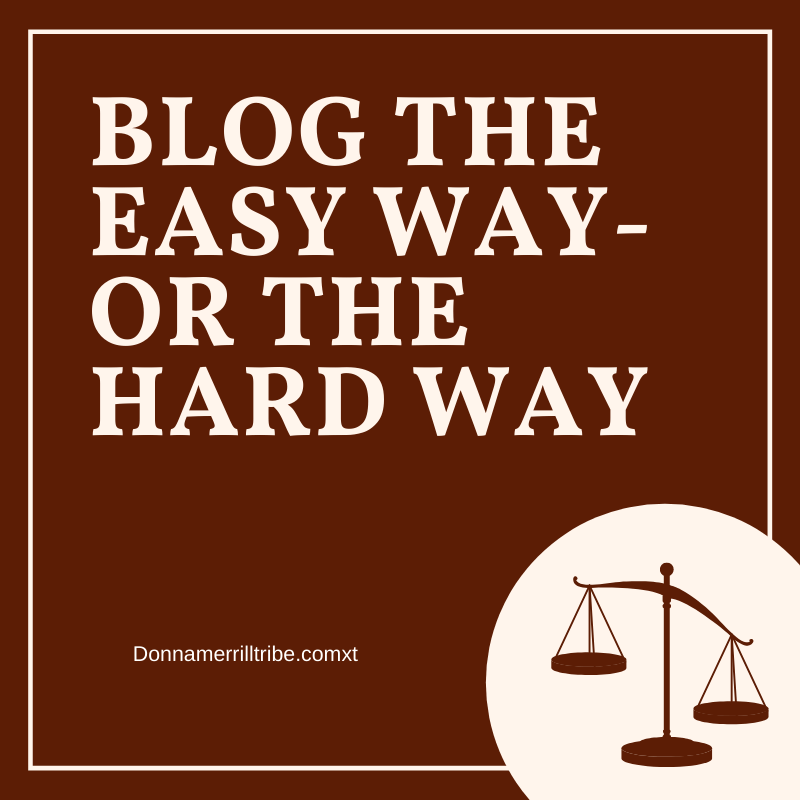 You have a choice… you can blog the easy way, or you can blog the hard way.
Which way do you go?
Now, I mention this because my blogging students and clients typically ask me things like
How can I get
lots of traffic to my blog,

articles that rank high in the search engines,

the trust of my readers,

high authority and credibility,

a large and loyal audience,

lots of high quality email subscribers,

and profitable results…
That's all understandable.
But then, I almost always get this question on top of all the others…
How can I blog the easy way?
Well, I paraphrase of course.
The actual statements are things like…
isn't there any easier way,

do you have a good shortcut,

can't I just do it like this instead,

you mean I really have to do that,

I don't think I'd be able to do that,

that takes way too much time,

I'm not really good at that.
You get the point.
When things get too tough, bloggers, like anybody else I guess, look for the easy way out.
Blogging the easy way is almost never as good as the hard way
Here's the thing about shortcuts and easy ways… they rarely help your blog.
Watch my 4 minute video
They may help you.
More time and less stress.
But they almost never help your blog.
It's your choice
So how do you blog?
Do you pretty much stick to doing things you are good at, or feel most comfortable with?
Or do you get out of your comfort zone?
How often do you try things you would rather not do?
You can take shortcuts and do things the easy way, of course.
So here's your choice.
Blog the easy way if you want to have an ordinary blog.
Or…
Blog the hard way if you want it to be exceptional.
So let me show you one example of how this plays out.
Make your blog a powerhouse profit center
There's an easy way to make money blogging.
Isn't there?
Well of course there is.
Just write an article with links to products that people will buy.
When they buy them, you make money.
So, blog the easy way by simply selling stuff.
Well, that's what many bloggers do, that's for sure.
BUT…
That way just doesn't seem to work for most people.
Agreed?
I mean, you can put sales links all over your blog post.
But at the end of the day, how much revenue does it generate?
Probably none if you simply blog the easy way.
Create a profitable blog – the hard way
So here comes the bad news you probably expected.
You have to work at it to have a profitable blog.
"What's that?" I hear you say.
"I see stuff all day long that promises this thing is so easy a cave person can do it."
Well, first of all, I don't think cave persons could since they didn't have blogs… or computers… or electricity.
So, sure, blogging is a great way to do business.
But how do you make it profitable?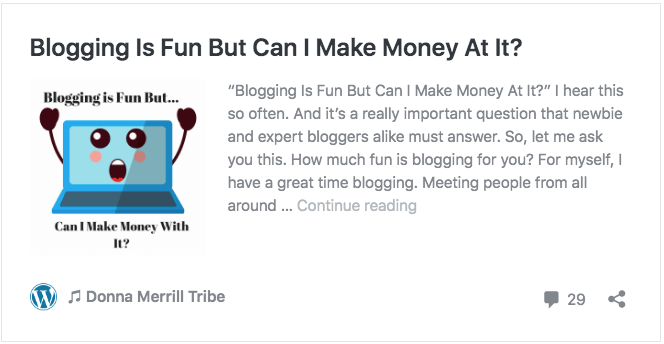 Well, here's the thing about that.
Blogging is a business model.
It's great to know you can make a profit with it.
But you've got to run it like a business.
It's never going to happen if you stick to a 'blog the easy way" mentality.
New to blogging?
So, if you're just starting out, there are things you need to understand about this.
You need to set your blog up the right way in order to be able to monetize it.
And you have to be sure you have a good blueprint to work from.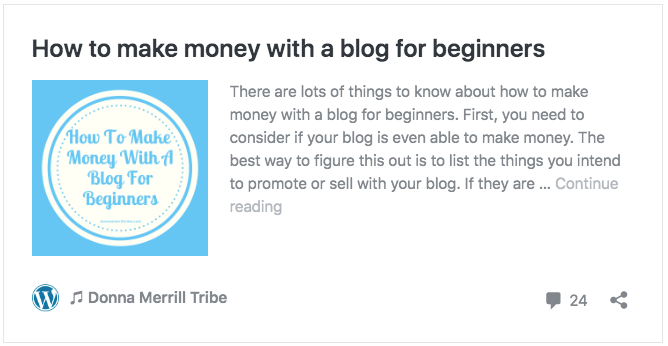 Sure, if you blog the easy way, you don't have to worry about these things.
But you want to blog the smart way.
That takes more work and effort.
But it works!
Maybe you want to start a new blog
Now this could pertain to newbie bloggers.
But many well-established, astute bloggers will start new blogs all the time.
And it's usually because they want to earn profit from a variety of different niches.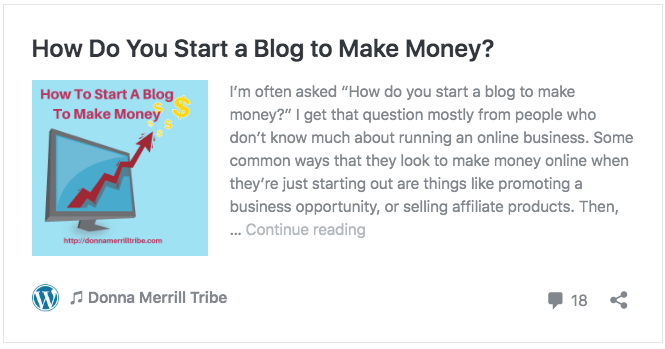 Affiliate marketing is one of the very best models for monetizing either your new blog or an existing one.
You'll need to do the work, though.
Find out who can use your products and services.
Then write excellent, problem solving articles that will draw them to your blog.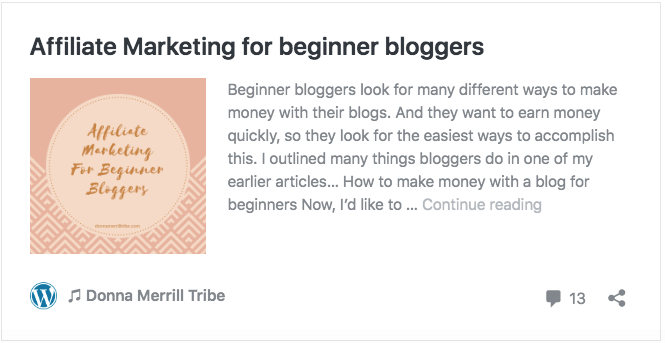 What to sell on your blog
All you need to make your blog profitable is to
make a sale,

earn a commission,

get hired, or

find a new client.
Easy, huh?
Well, not exactly.
You're going to have to know exactly who your audience is.
Let's say you're selling your service, or an affiliate service.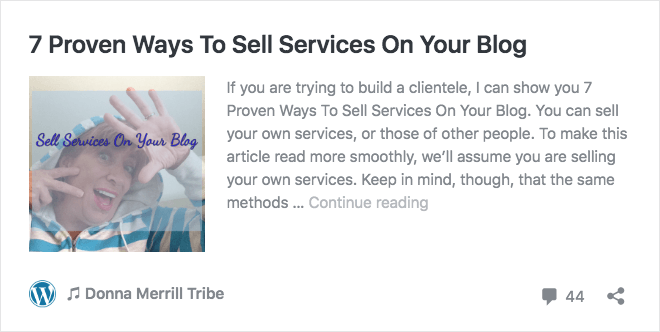 Like… what services do they need?
Are they already looking for those services, or do you have to first convince them that they need them?
How to sell on your blog
To sell anything on your blog requires that you really know your market.
It doesn't begin with you wanting to sell stuff.
Instead, it begins with knowing what your crowd wants and needs to buy.
Then, you have to do all the work required so that they will come to know you.
Once they are on your blog, you then have the task of getting them to become your buyers and clients.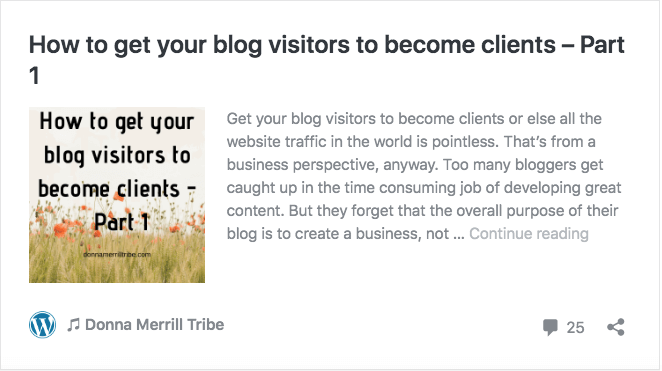 So there are many things you need to know about your audience, right?
That's really where your job must begin.
Getting to know who you are selling to.
And what their biggest needs are.
Those needs are what we generally consider their "problems."
Your job as a blogger is to then offer them the best solutions to those problems.
That's how you make your blog profitable.
It may not be easy.
Heck, it may even be hard.
And you'll usually find it to be pretty challenging.
But it's what works.
Blog the easy way – or the hard way?
So how do you approach blogging?
Are you determined to challenge yourself to overcome tough obstacles?
Will you do whatever it takes to learn how to optimize your articles?
Are you willing to get out of your shell and connect with your audience on social media?
How about doing some videos or Facebook live presentations so people can get to know you better?
Are you willing to get out of your comfort zone in order to make your blog successful?
Or have you pretty much told yourself you will only blog the easy way?

Let me hear your thoughts in the comments below.
–Donna
PS: Share this article on your social sites, too. 
I appreciate it 🙂