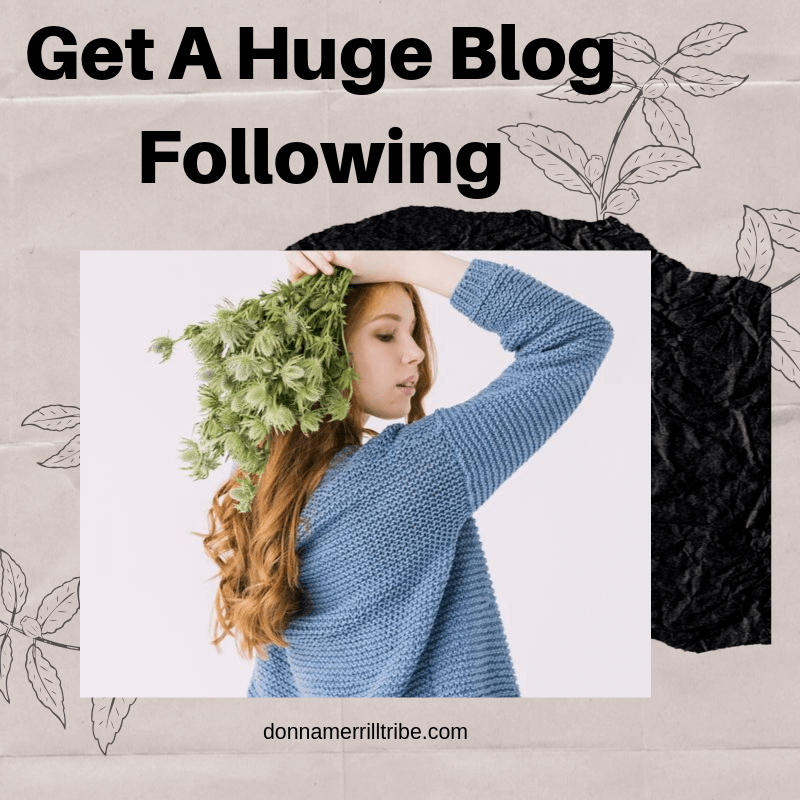 You can get a huge blog following with this proven method.
But first, let's consider a few things about your blog.
What is your blog about?
Do you write about a specific topic?
Is it a blog designed to get new clients for your professional practice?
Or, might you be an affiliate marketer who writes reviews about certain types of products or services?
You need a huge blog following
Whatever you are blogging about, you know you need to have a following.
And a huge blog following should be your goal.
Sure, you want to have a core audience, or group of people who are interested in what you write about.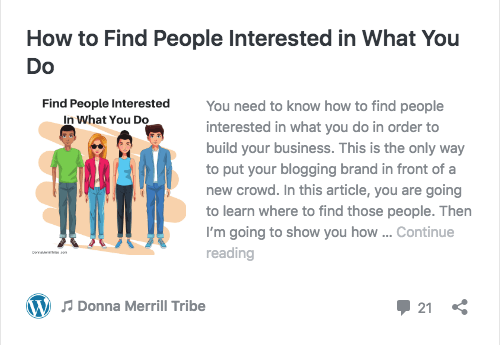 But obviously, the bigger your audience, the more successful your blog will be.
And you want them to be loyal.
Because that means that they'll come to your blog often, to see what new content you have published.
But not only will they come to your blog, they'll probably follow you on your social media sites, too.
So how do you get a huge blog following?
I'm going to share with you a proven method to do just that.
Write an ebook to build a huge blog following
Writing and marketing an ebook gives you a wonderful opportunity to get a huge blog following.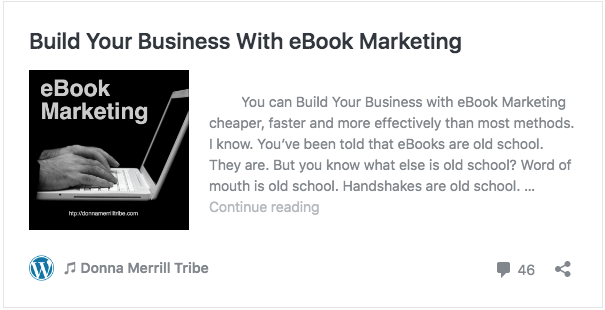 I mean, what better way to show people that you know your stuff?
Or that your blog is a trusted resource?
Writing an ebook puts you in a whole different class of bloggers.
So it really helps you stand out in a crowd.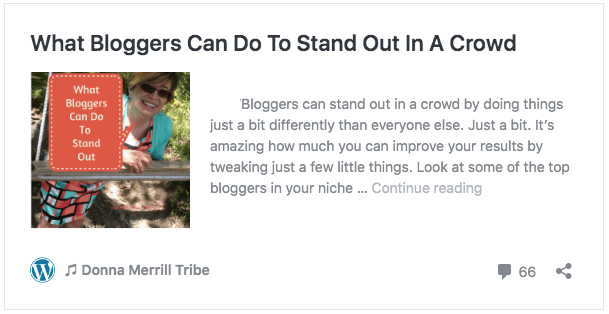 So what's stopping you?
The reason so many bloggers stop short at this point is that they are just not sure how to go about writing an ebook.
And they don't know how to put it together into some kind of ebook format.
Many times, they just don't know what to write it about.
Or, they don't know how to promote it.
So let's take a quick look at
how to write an ebook
what to write your ebook about, and
where to share it
This is one of the best proven methods to build a huge blog following.
And you can do it pretty quickly at that.
HOW to write an ebook to build a huge blog following
Writing an ebook doesn't have to be torture.
It's very much the same process as writing blog posts.
So you can really use methods like I've talked about for writing blog posts.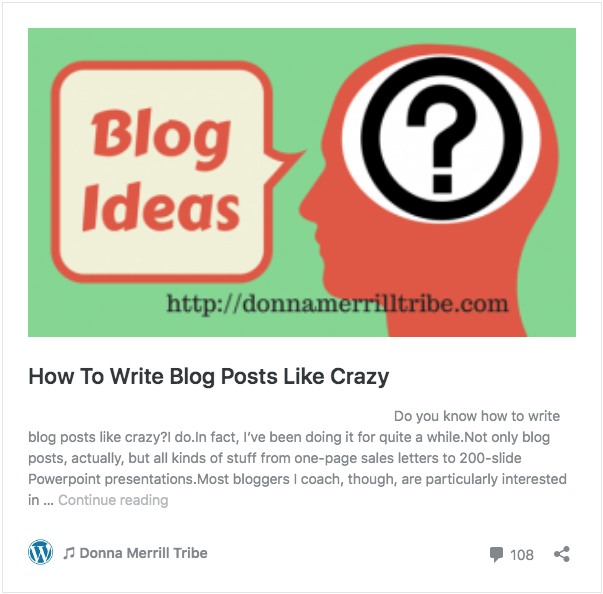 Whatever method you like for writing, it's all about using a system that works best for you.
Here's the "proven method" I suggest you start with.
Your Working Outline (Chapters)
Outline what you want to write about first of all.
Start with a single statement.
Something like "How to get your blog posts ranked high in search engines."
That is your topic.
Then outline 3 or 4 key things to discuss that will fulfill your promise to help your readers learn how to achieve that goal.
These are your sub-topics.
Maybe something like this:
High quality content
On page SEO
Off page SEO
Promoting your blog post
Then you simply fill in the details for each of those sub-topics.
When you're done with that, summarize what you just wrote in a single paragraph.
You're done!
Images
Always add images to help demonstrate your point.
You can add photos and graphics from free sources like Pixabay or Unsplash.
Or you can create your own with something like Canva.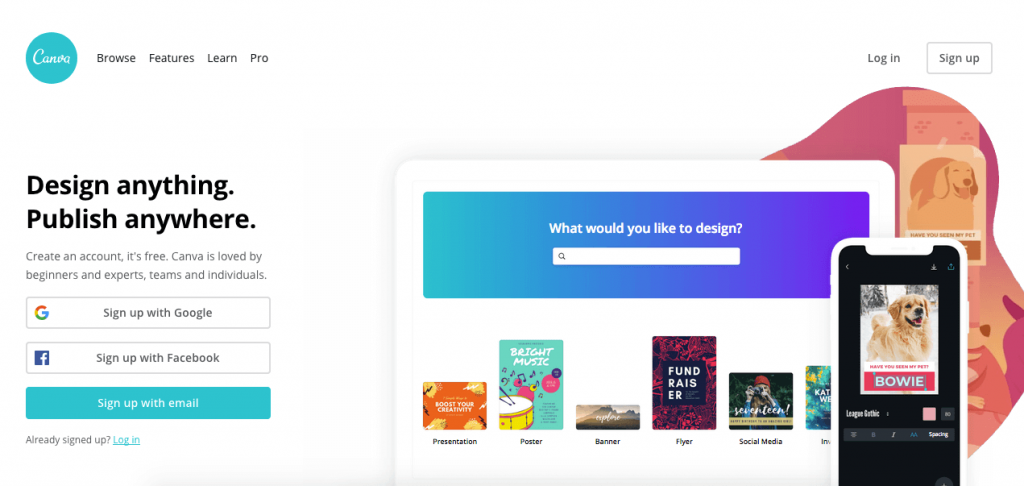 A really superb way to get a huge blog following is to include infographics in your ebook.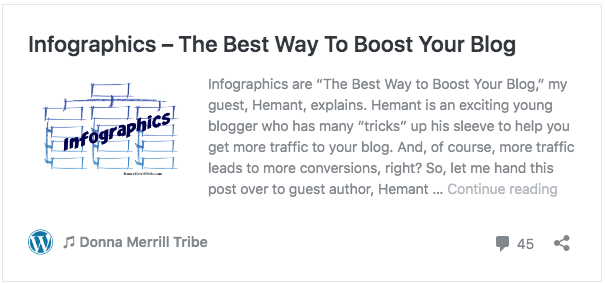 Infographics can be shared on social media or with other bloggers to attract that huge blog following.
Videos
You can also put videos in your ebooks.
This is a really great way to demonstrate things you want people to learn.
And it really boosts your credibility and authority.
And, like infographics, they can be shared as standalone videos to draw people to your ebook and blog.
Links
A key ingredient in using ebooks to build your audience, is to include links.
These links, embedded in your ebook, can give people more information about the author.
That's you.
So link to your blog's "About Me" page.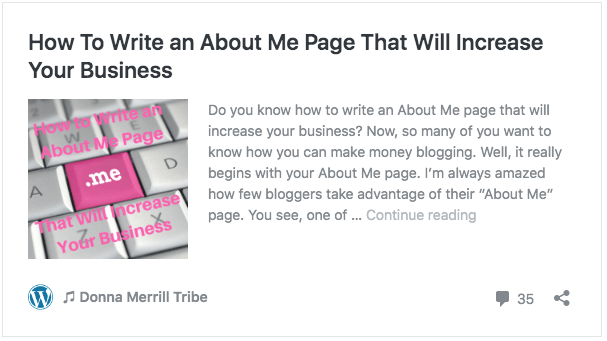 That will get people to your blog where they can learn more about you.
But also, once on your blog, they'll learn about what you do, sell and offer.
In the same way, the contact information can send readers to your blog's "Contact Me" page.
Of course, you can also link to your socials sites, products and services.
But if your goal is to get a huge blog following, focus on linking to your blog.
For instance, if you want to promote your service or profession, send people to a "Hire Me" page on your blog instead of to your Facebook page.
That way, you can build your blog and your business at the same time.
Again, links embedded within your ebook are a proven method to get a huge blog following.
WHAT to write about to build a huge blog following
When you think about what to write about, you should begin with a topic you are very passionate about.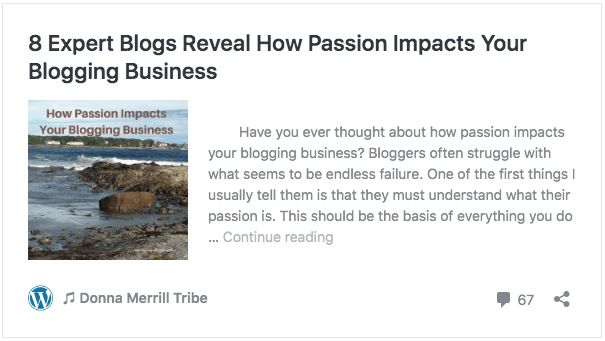 Write about something that interests you.
Or something that you have knowledge or insight about.
And something you enjoy sharing with other people.
Most of all, write about something that will help your readers.
Something that will better inform them.
That means, of course, you need to know what kinds of things they want to know about.
If you are currently blogging or running some kind of business or professional service, then you certainly will know this already.
But if you're just starting out in a new niche or business, you may not.
Get around to Facebook groups and other blogs in that niche to see what people are talking about.
Find out what they're concerned about.
My favorite approach is to think of solving a problem.
People in your niche have a problem.
Your ebook offers them a solution.
Use this 2-step formula.
My readers really want to know how to

______.

And my ebook shows them how to

______.
If people are convinced that you can help them solve a problem that is really important to them, they are going to want to read your ebook.
Your ebook should always send people back to your blog for more information and ways to connect with you.
This can give you a huge blog following.
WHERE to share your ebook to build a huge blog following
Writing ebooks is clearly a proven method to get a huge blog following.
But the method only works if you put in effort to market your ebook.
You may think that should go without saying.
You're right, of course.
But too many people go through the process of putting together an ebook, and then forget about it.
Like it should promote itself 🙂
Well, it won't.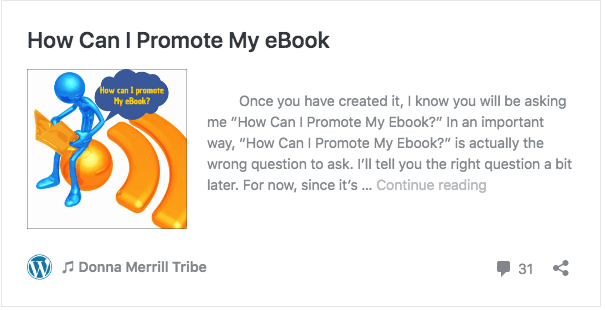 After you have it in your hand, you've got to find ways to share your ebook with your audience.
I won't talk about that here because I've already hinted at ways to do that.
And it's really a topic in and of itself.
So I'll write a separate article for that.
For now, suffice it to say, that you're going to want to promote and market your ebook once it is written.
If promoting and marketing are words that make you nervous… it all boils down to this.
You need to share your ebook in places that your target audience, and potential blog following, hangs out.
Those are the people who will want to read your ebook.
START your new ebook today to build a huge blog following
Alright, so here's what I know.
When people put things off for tomorrow, or for when they "have time"… it never happens.
What's the next day that you'll "have time" to start your ebook?
Answer: forget about it.
Right?
So here's the deal.
You probably don't have all the answers to writing your ebook.
And you're probably a bit hesitant because you don't.
But you can still get it started today.
You don't need the answers.
You can use my budget coaching program to get me on board.
I'll help you get your ebook written and marketed to build a huge blog following.
All you have to do get started… is to click the image below.

Let's work together on this, and get it done 🙂
I'll be looking for you.
-Donna
PS: Leave me a comment below…
Do you agree that you can get a huge blog following with this proven method?