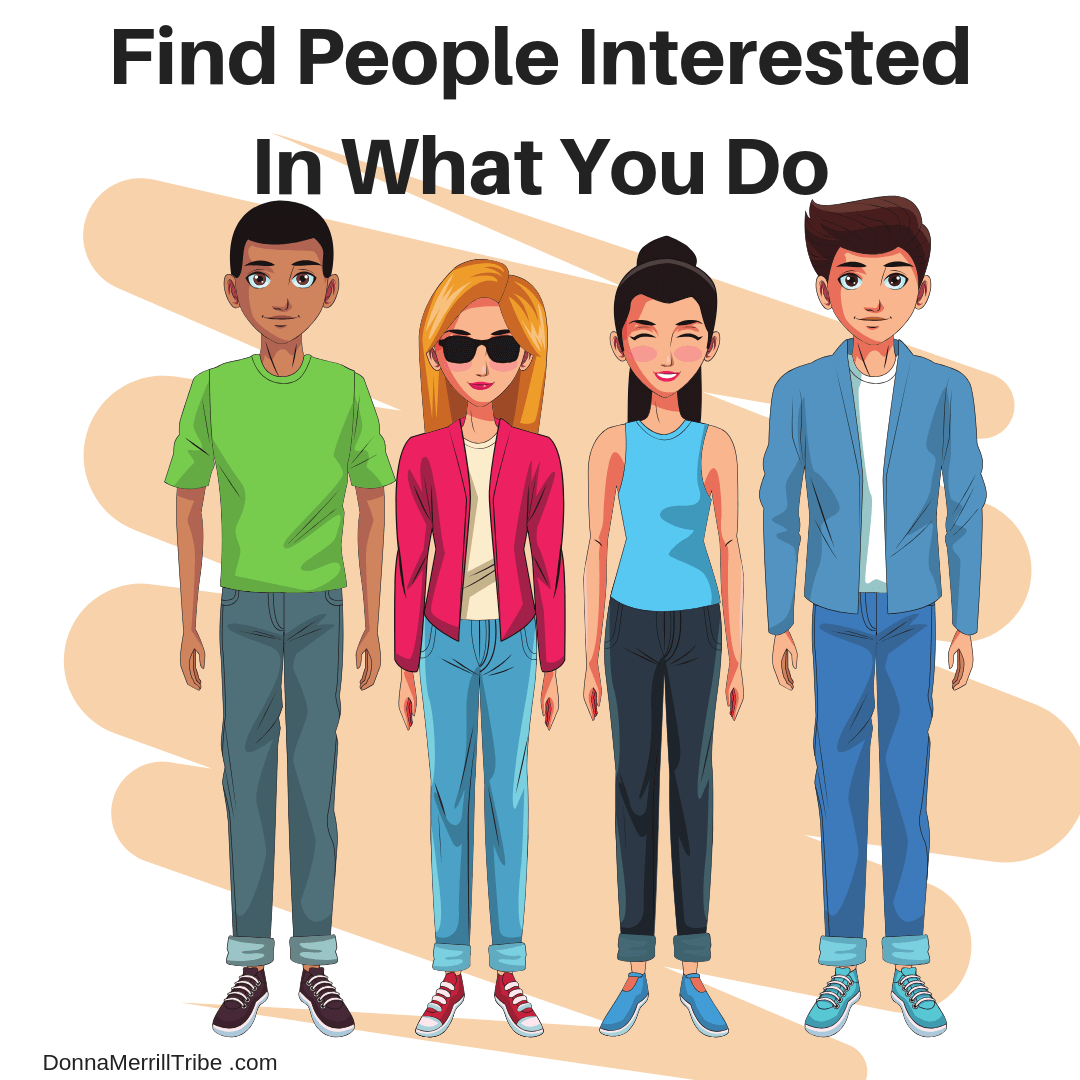 You need to know how to find people interested in what you do in order to build your business.
This is the only way to put your blogging brand in front of a new crowd.
In this article, you are going to learn where to find those people.
Then I'm going to show you how to get them to want to do business with you.
But start by considering this scenario.
You are trying hard to run a successful blogging business.
All your articles are written for people who you consider to be your "target audience."
After you're done writing a blog post, you try to share it everywhere you can think of.
But let's face it.
Until you can find people interested in what you do, you won't be building much of a business, will you?
So first, let's talk about "what you do."
What do You "Do?"
Let's say you are a "social media manager."
That means you want people to hire you to run their social media campaigns.
Post their tweets, do Facebook ad campaigns or whatever.
So ask yourself this… what do you  "do?"
Answer: you manage people's social media sites and campaigns.
In order to have a profitable business doing that… you need to find people interested in hiring someone to run their social media sites for them.
But where can you find these people?
Well, a good starting place is to locate other social media managers.
In other words, locate your competitors.
Find Your Competitors
You call people your "competitors" because they offer products or services similar to yours.
For that reason, they are trying to find people interested in precisely the same thing that you are doing.
That's pretty cool.
So, all you have to do is find your competitors, and they will open the doors to their followers.
And remember, their followers can also be yours since you offer similar products or services.
But first, you have to find your competitors.
Who are they?
Where are they?
Well, let's continue using the same "social media manager" example.
Simple Searches Yield Big Results
How will you find your "social media manager" competitors?
You have to do a "search" for them.
Do things like utilizing "Facebook search" to locate other social media managers.
Also, you might do a Google search for "social media managers."
You could find them on YouTube; or Instagram; or Pinterest; or LinkedIn; etc etc.
Just think like a prospect for a moment.
Like you were a potential client for your competitor.
What would you do?
How would you go about finding a "social media manager" for your business?
I'll bet you'd go beyond simply searching for the term "social media manager."
You'd probably want to see who is good at doing some of the things you want done.
And you might search for something like:
How to run Facebook ads
The best way to use Twitter to get hired
Is it a good idea to promote my services on YouTube?
When you enter long-form searches like that, you'll start finding people who have written about exactly the types of things you want to hire them to do for you.
So you go to their blogs.
Or to their video channels.
In other words, you go to wherever they are.
You see what they have to say.
Do they sound authoritative?
Think of whether or not they seem to know their business.
Are they offering their own services?
Does it seem like they are making some profit from what they're doing?
If so, you have just found a competitor.
Rinse and repeat, as they say.
Build up a list of your competitors.
Find the Right Platform
So, to build your "social media manager" business, you are going to want to find the best platform for finding clients.
This is where you need to spend most of your time looking for people interested in what you do.
Should you set up a LinkedIn profile and spend all your time connecting with people on that platform?
You could.
But maybe 3 months or hard work later, you'll find out that you're just not making good connections there.
So now you're ready to hop onto another platform.
You could try Facebook or Instagram.
Well, you're kind of shooting in the dark aren't you?
In fact, you're really just guessing, and giving it a try.
And you're assuming that whatever you're doing to "give it a try" is the right thing.
Or the best thing.
So why not start with a platform and a strategy that's already a proven winner?
Well, fine.
But who's going to show you exactly where to go and what to do to find people interested in what you do?
Good question.
And my answer is… your competitors, that's who.
You've already got your list of competitors by doing what I told you above, right?
So now it's time to learn a thing or two from them.
First of all…
Where do they hang out to find new clients?
On their blog, Facebook page, Twitter, Pinterest, Instagram, some niche forum?
Take note of what they're doing and where they're doing it.
Join the "In Crowd"
Then follow them on some of the platforms where you feel comfortable.
So if you like Facebook, find social media managers with a Facebook page, maybe even a Facebook group.
Now get actively involved with their crowd.
To do that, you'll have to "like" their page, or "join" their group, for instance.
That will get you "on the inside."
Now, you are "in" with the "in crowd."
And "in crowd" in this case, consists of exactly the people interested in what you do.
As an insider, you get to see everything that's going on with your competitor's efforts to build his/her business.
But there's a lot more than that.
This is an opportunity to actually connect with your competitor's audience.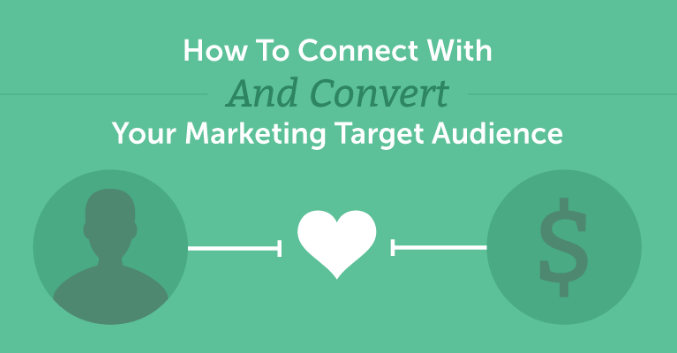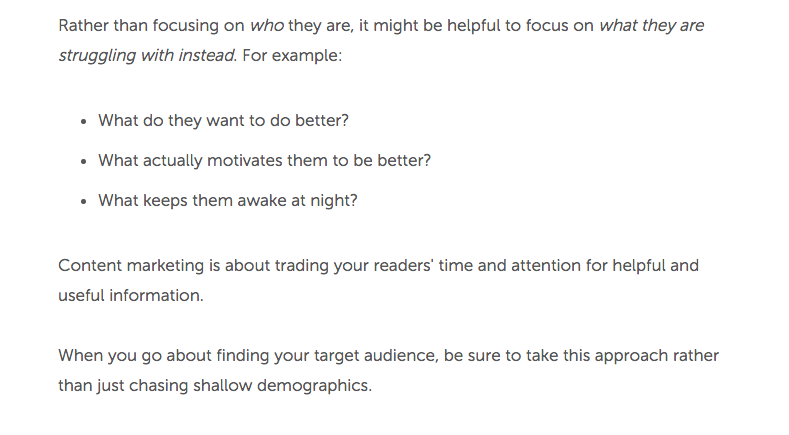 Read more…
How To Find Your Target Audience And Create The Best Content That Connects
(by Ben Sailer, on the CoSchedule Blog)
You can talk to them as often as you want.
Ask them questions, offer your help and let them know who you are.
You can even let them know how to connect with you.
If you do this consistently enough, these people will get to know you.
And they will start to see you as an authority in your chosen niche.
The 3 Top Problems
Now here's where you really get to score big points.
Once you're involved as an insider with your competitor's crowd, you will get to know exactly what their challenges and problems are.
That's because every day you'll be talking to them.
They'll be asking questions and telling you what their struggles are.
And if you're not getting any information you want, all you have to do is ask for it.
Just open a discussion anytime you feel like it and say "hey who's having a problem with this issue?"
You can even get the information by posing your own question.
Something like "does anyone know how to …"
That will generate a lot of conversation from people with the same problem that you have posed.
So what I recommend here is that once you get involved in your competitor's group, you make it your business to find the top 3 challenges people are having.
Or you could call it the top 3 problems.
This is invaluable information.
Now you know exactly what problems this crowd struggles with most.
If what you do involves solutions to these problems, then you have just found the exact crowd of people you were searching for.
These will be precisely the people interested in what you do, if what you do involves solutions to any one of those Big 3 Problems.
Now, of course, you might find out that you don't have solutions to their problems.
Maybe what you do is actually not a match for this crowd.
In that case, it's simply time to move on and search out a new crowd.
Find another competitor whose crowd may be more likely to be responsive to what you do.
The Top Solutions
Now, if you have found a crowd of people whose problems you are in the business of solving, then you're in the right place.
The next thing I'd suggest you do is to find out how your competitor goes about solving those 3 problems.
As you go about researching one competitor after another, you will start seeing a full range of possible solutions to those big problems.
This will help you determine how to stand out in a crowd of competitors.
You can tweak your "solutions" to make sure they are better than anyone else's.
Or maybe your solutions can be made bigger, easier or more affordable.
Find ways you can offer people the solutions they want in a better way than your competitors.
This is how you can position yourself as a standout authority in your niche.
And this is not only how to find people interested in what you do.
It's also how to convince those people that you have the solutions they need, to make their lives better.
How to Find People Interested in What You Do
I think you can see how critical it is to get this right.
Without finding the right people, the best prospects for your business, you will be writing all your great content for the wrong people.
For people who will never become your clients or customers, no matter how great your content is.
So how do you go about this?
Leave me a comment below.
Tell me how you get readers to your blog and attract prospects to your business.
I'd like to hear if this article has given you a better idea of how to find people interested in what you do.
Thanks so much!
-Donna
PS: I'd be so happy to have you share this article on your favorite social sites, too.