This post was most recently updated on December 9th, 2018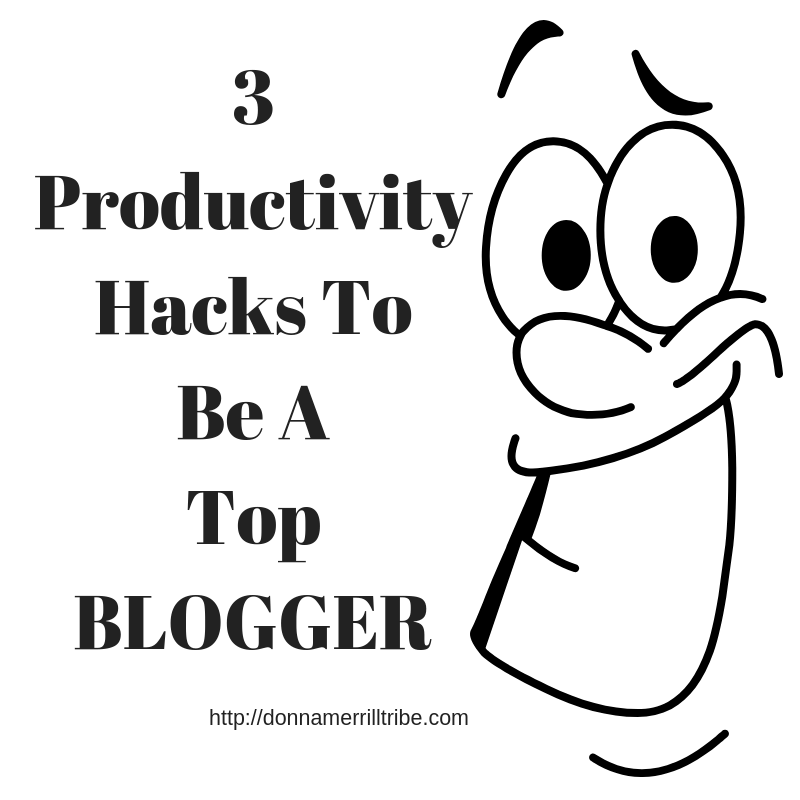 I'm going to give you 3 Productivity Hacks to be a Top Blogger.
They are probably things you've heard before, but maybe you haven't actually put them into practice.
Being a blogger is pretty simple stuff.
But being a top blogger requires that you master a high level of productivity.
If you don't have your act together, then it's not going to happen.
And you can't just fake it.
You have to put out top-quality stuff to be a top blogger.
Not only that.
You have to do it consistently, too.
And that top-quality content has to be perfectly targeted and tailored to the crowd that follows you.
That's your audience.
And attracting and holding that audience is what will make you a top blogger.
But so many of my clients tell me that they just don't have time to do all that.
They don't know how to create a steady flow of content and keep putting it out there.
And that's especially true if the content has to be high-quality, too.
Which it does.
Of course there are many, many things that I could tell you if you were concerned about your ability to keep a steady flow of high-quality content in front of your targeted audience.
Here are what I believe are the 3 most important productivity hack to be a top blogger.
1. Editorial Calendar
Okay, so this sounds pretty boring, doesn't it?
Schedule your blog posts.
Well, of course.
Who wouldn't do that?
This is one of those things that just about every blogger tells me they know about.
But almost none of them actually do it.
At least, not in the right way.
Scheduling blog posts is not just about making a list of what blog post you will write and the dates that you'll publish them.
Yes that's a big part of it.
But the key part of it is to coordinate your blog posts so that they tell a running story, or support your core message in a consistent way.
This is the surest way to connect with your blogging audience.
That's really why you need an editorial calendar.
You have to make sure that every topic is thought out very carefully.
If my first blog post of the month is going to be about how to bake a cake, then I might want to follow that up with an article on how to find all the ingredients.
Then another one on healthy alternatives.
And yet another on where to find killer cake recipes.
So now I have a little series of blog posts that are going to tell one single story.
Each of those blog posts is pointing to the same thing, and are individual parts of a single end goal.
So your editorial calendar is not just a matter of listing those particular blog titles.
It's a matter of coordinating them in a way that they make sense to your readers.
Use your editorial calendar to develop themes, not random thoughts.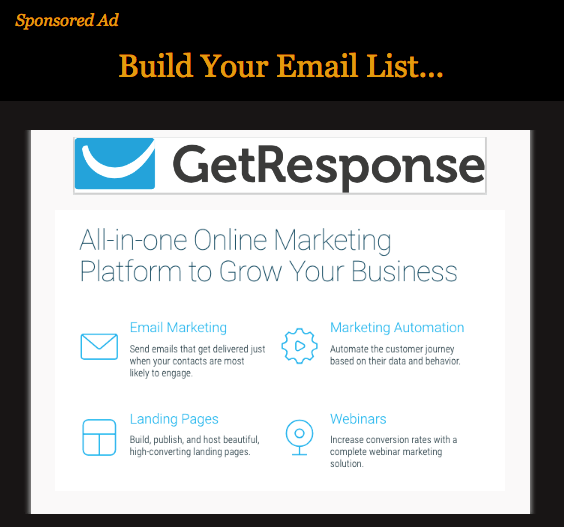 And make those themes a part of your overall Core Message… the reason you blog and the reason people should follow your blog.
Remember, the editorial calendar like every part of your business, is not for you as much as it is for your readers.
Because if you're not putting together your content in a consistent and coherent format, then you're going to confuse your readers.
They won't understand what your Core Message is.
You may know what's going on, but they won't.
They need to see a steady flow and a drip succession of your content as it pertains to that Core Message.
Then they start getting the big picture.
They start seeing why your Core Message is so important for them to fully comprehend.
And why each of your blog posts are pieces in the puzzle of that Core Message.
2. Repurpose Your Content to be a Top Blogger
So I know it gets tough to keep coming up with content.
And you get to a point where you tell yourself…
"Well, I already said that."
"I already talked about that subject."
"I was already on that topic just a few weeks ago."
It's true.
You'll keep coming across the same things that you want to teach your audience because you are focused on one simple Core Message.
That's how you develop your brand.
And that's how you build a highly targeted audience.
Top bloggers have to keep coming up with new and fresh content.
So here is one of the productivity hacks that you really have to get good at.
Content Repurposing
Once you've created a piece of content like, let's say that blog post about how to bake a cake… you right away want to come up with some different ways to reproduce that same article on a variety of platforms.
That's what I mean by "repurposing."
So here's what it looks like.
I take my cake article and right away turn it into an infographic.
Pretty cool huh?
Now I can put that infographic on a guest post.
Or I can put it on Instagram.
How about Pinterest?
You see there's a bunch of stuff I can do it.
Here's another thought.
I can take that cake baking infographic and turn it into a video.
Simply screen capture a shot of the infographic while I narrate my blog post, word for word.
The I can stick it on YouTube.
How about Vimeo?
I think you're beginning to get the picture.
Anywhere I can find to share that video will "poke" a new audience.
In fact, I strongly suggest you repurpose you blog content specifically for use in social media.
That's where you'll find new people looking for exactly what you've got to offer.
Social media sites are where you can really grow your audience and generate new traffic and leads.
Then just send them over to your blog and watch the magic happen.
You'll get some real good ideas for doing this on How to Repurpose Blogs Into Social Media Content by Sahil Kakkar
3. Invest in Yourself to be a Top Blogger
You could argue that investing in yourself is not really a "productivity hack."
It's just "self-development."
Well I've got news for you.
If you don't invest time and energy into yourself, then you will not be productive.
It will be very hard to maintain a business as a top blogger if you don't have the time or inclination to invest in yourself.
So what do I mean by invest in yourself?
I mean getting away from your blog.
Getting away from internet marketing.
Focusing, instead, for a while… on yourself, not your blog.
Spend time taking yourself for a walk or run on a daily basis.
Doing some breathing exercises.
Maybe some meditation or reading.
Whatever it is that makes you feel like you are actually becoming the person you want to be.
That's what you need to be spending some time on.
I know far too many bloggers who do nothing but blog their life away because they want to be successful.
Then suddenly they burn out and realize that without taking time to be themselves, they cannot succeed in anything.
Especially blogging.
Blogging an intense activity.
It requires that you take time for your own personal renewal and regeneration.
After all… you're not a machine.
It's Not as Easy as it sounds, though
Now I realize that to take the time to invest in yourself is not as easy to do as it may sound.
I know you get caught up in having to get out new blog content and then reply to the latest comments on your blog.
You keep sending out emails and connecting on Facebook with other bloggers to land that next guest post gig.
These are just a few things that bloggers have to do.
And frankly, to run a successful blogging business, there are far many more things that you'll have to be doing.
But you can't run yourself into the ground in the process.
That won't help you, and it won't help your business.
One of the most prolific bloggers I know is Ryan Biddeford.
He's written tons of blog posts, ebooks, guest posts and for some time now he's been doing daily Facebook Live presentations for his audience.
He is successful and as I said, terribly prolific.
That means he's really, really productive.
But he has fun, too.
He loves what he's doing as a blogger, but he's also loving people and loving life.
And he never focuses on trying to be somebody that he's not.
Most important of all, despite all that he accomplishes during his productivity phase, he still takes time to invest in himself.
I suggest you take some time to see what Ryan says about the things that make him so prolific in his article, How to Become a Prolific Blogger.
And notice especially how he uses a specific daily ritual to manage his energy.
This is what I mean by investing in yourself.
3 Productivity Hacks to be a Top Blogger
These are my recommended 3 productivity hacks to be a top blogger.
I suggest you very carefully consider making them part of your business.
After all, if you're not productive, then you're not going to be successful.
And being productive doesn't just happen.
It requires careful planning and dedicated execution.
So tell me, now.
What do you do to optimize your productivity?
Which of these productivity strategies or tactics speaks the loudest to you?
I'd love to hear from you in the comments section below.
Do you agree with me that these are the most important 3 productivity hacks to be a top blogger?
-Donna
PS:
And hey, don't forget to share this article on your social media sites, too 🙂