This post was most recently updated on December 16th, 2018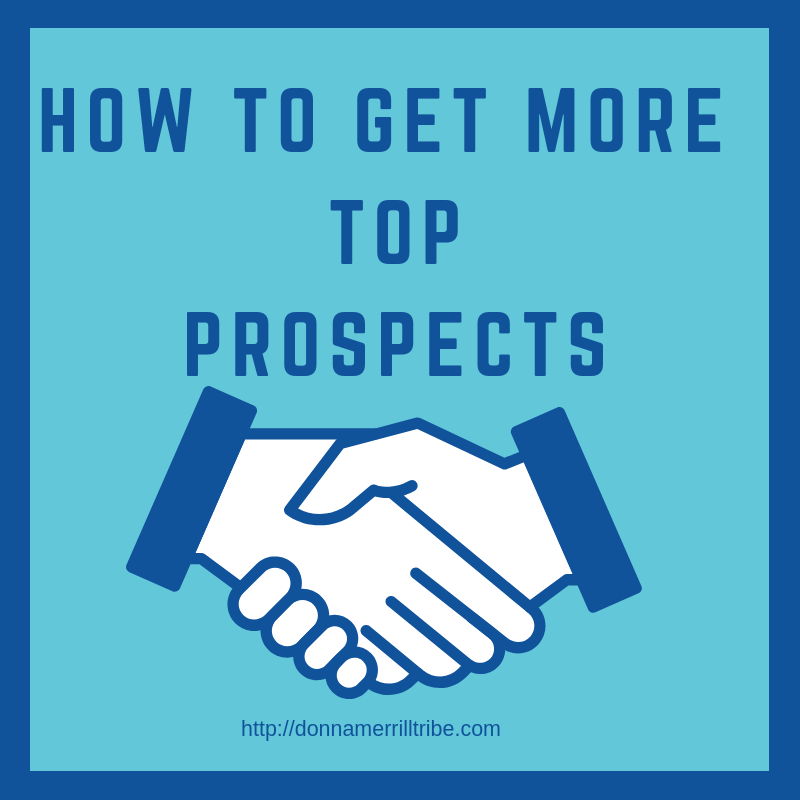 I'm going to give you 3 simple ways to get way more top prospects with far less work.
They all boil down to just this.
Give people less to think about.
After all, people are lazy.
They want the easiest way out possible.
Even your top prospects are looking forthe easiest way out possible.
Keep things simple for them and you really can boost your profits.
Even your best leads, customers, clients and buyers are looking for simple and easy solutions.
That's because they're all lazy.
How do I know that?
Because everybody's lazy.
I know I am.
Aren't you?
Show Your Top Prospects The Easy Way Around The Obstacles They Face
Don't we all want to get what we want the easiest, fastest, simplest and shortest way possible?
If I told you there was a special snippet of code that could double your blog traffic, would you be interested?
Maybe yes, maybe no.
It would all depend on a few things.
Your first inclination would be to just keep doing what you're doing.
It's easy, familiar and you don't have to change anything.
Even if "the new thing" could double your blog traffic.
And you're not even sure it would really double your blog traffic.
That would probably depend on how much you trust me.
But if I told you I would
set it up for you, and then
prove that it really could double your traffic…
wouldn't you be far more inclined to give it a try?
Of course you would like to see your blog traffic doubled.
But only if I could make it really easy for you.
And only if you trusted that it would work.
So, if I promised to set it up for you… that would make it pretty easy!
And if you trusted me, you would feel like there's a good chance it would work.
So under those circumstances, what's to lose, right?
1. Simple Messages Get More Top Prospects
To track top prospects you have to broadcast messages that will attract them.
You have to let them know that you have solutions to their problems.
And you have to demonstrate that you have something that they want and that they can use.
Make sure, too, to assure them that it's pretty easy for them to take advantage of it.
Have A Simple Core Message
So your core message, as I call it, is something that must relate to their needs and desires.
That's how you connect with your audience.
It must address their fears.
But it also has to be simple.
People don't pay attention to long, overly complicated information.
Not even if it contains good solutions.
So develop just one single core message.
Then keep broadcasting it over and over.
The more people see it, the more they will trust it.
And the more they get familiar with your delivery of that core message, the more they will trust you.
That's because by doing that, you will be building a trustworthy brand.
Brand Yourself Clearly
Don't make people think about it too hard.
As soon as they see
a headline to your new blog post, or the
caption on your latest video…
then they should instantly have a good idea of what you're going to say, even before you say it.
That's because you keep your messaging clear and simple.
And you keep repeating the same message over and over.
So don't people get bored hearing it?
Only if they've already solved the problem that you promised to help them with.
And if they have, then they are not really much of a prospect anymore.
But if they have not solved the problem that you deal with, then they are certainly a top prospect.
That's because they still want to get their problem solved.
And they can trust that you will help them because it's what you always talk about.
So keep your message short, direct and simple.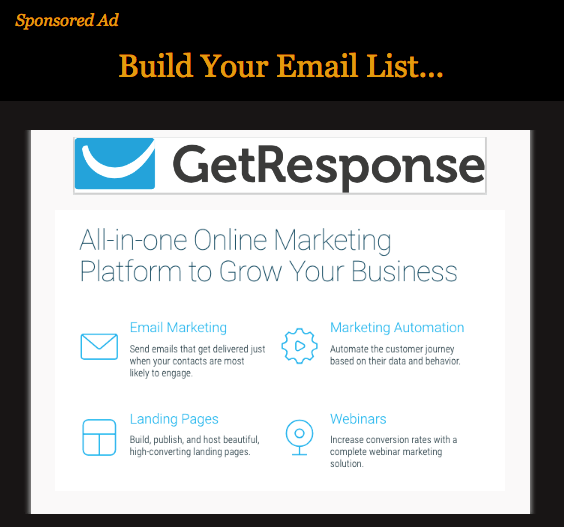 Make it crystal clear, not fuzzy or convoluted.
Repeat it over and over.
In different ways, of course.
But keep repeating the same core message over and over.
People will not get bored hearing it.
But what will happen is you will get brand recognition.
How many times have you heard that "coke" will quench your thirst?
Yet, if you're thirsty and you see a coke commercial… you just might grab a bottle.
Coca Cola has a very simple message that they've been delivering in all kinds of different ways for decades.
Yet, it continues to convert top prospects into customers like crazy.
2. Get more top prospects by teaching them fewer things
Did you know that 2-year technical colleges are increasing their admissions faster than 4-year colleges and universities these days?
And many of the big colleges are finding that niche technical studies are becoming more popular than an overly generalized Liberal Arts curriculum.
You learn so much more if you're in school for 4 years, don't you?
But here's the thing.
People are lazy.
Remember?
They'd rather be in school for 2 years than 4, even though they know they'll be learning less.
But they don't want to learn everything in the world.
They want to learn only enough to solve their exact problem.
I'm going to repeat that, because it's so crucial to your business success.
People want to solve their exact problem.

Nothing more, nothing less.
If they can go to a technical school for 2 years and come out with a career that will get them a good job, they're happy.
Their problem is getting a good job.
That's all.
If they have to spend 4 years learning a whole bunch of random things about science, history, algebra and everything else under the sun… they may not see that as a valuable training for getting a good job.
People want what they want right?
What Problems Do Your Top Prospects Have?
Remember, what your top prospects want is to solve their biggest problems.
In this case, we're talking about students looking to get a good job.
If 4 year colleges are not fulfilling their needs, then they'll jump to a simpler, easier, faster track via a 2-year technical school.
It may be true that they'd actually learn a lot more by going to a 4-year college.
But the truth is that they probably don't want to learn more.
In fact, they'd be happier learning less but getting more out of it.
They want results, not fluff.
Many students just want a good job, not a big educational experience.
Your prospects are the same way.
Another example of What Your Top Prospects Want
Let's say your focus is on email marketing.
Your top prospects don't need to know everything about online marketing to figure out how to write a good email.
If their biggest challenge is writing good emails, then just teach them that.
You don't have to teach them everything about
how to get an email list and
when to send the emails and
how to integrate profitable sales funnels into their email marketing
etc etc.
Just teach them how to write a good email.
All the other topics are things that they can look into separately if they want to.
It's the same reason that an overly generalized Liberal Arts curriculum is playing second fiddle to niche technical studies.
And for online training, it's the reason that people are moving away from the Big Membership sites.
That's where they get taught "Everything" but end up learning "Nothing."
People, instead, are looking for private coaching.
Because that gives them the opportunity to learn just what they need to know, and cut through all the fluff.
So, if you are are the email marketing pro, just stick to your core message.
If that core message revolves around writing good emails, and showing people how that can make their business profitable…
then that's mostly what you want to talk about.
Sure, there are other things you could talk about.
But let's say you've branded yourself as the "how to write a good email" gal or guy, okay?
So stick to that.
Build your reputation as the person who can show folks how to write a good email.
A Few More Examples
If you are realtor, you might stake your reputation on the fact that you can find people the best farm land in your district.
If you're a great medical malpractice attorney, then don't tell people everything under the sun about malpractice law.
Just tell them that if they've had a bad result at a hospital, that you can help them.
Why?
Because you are a great medical malpractice attorney.
That's all.
The less people have to learn, hear, read or see in order to solve their problem… the happier they are.
And the more they value your service.
Most important… the better prospect they become for you.
3. Get more top prospects by giving them a shorter path to success
So not only is your message going to be simple, but it's also going to be short.
If you can teach people something with a hundred words, then don't use a thousand.
Your top prospects are probably very busy people.
They are probably
on your website or
seeing your video or
joining you on Facebook Live…
…because they have very specific problems and challenges that they are counting on you to address.
If you beat around the bush with a long barrage of tons of unnecessary information, they will probably leave.
And they may never come back.
You will have convinced them that you just do a lot of talking about nothing.
But if you get directly to the point…
If you immediately, quickly and concisely give people valuable information that will improve their lives…
then they're going to value their time with you.
And because they do, they'll look to spend more time with you.
They'll become your raving fans and loyal audience because you offer them a short path to success.
Everyone wants success, but they don't want it to be hard.
They don't want the road to be too long or difficult.
You'll show them the shorter path, the clearer way and the simple methods they need to follow.
And when you finally get around to offering them products and services, they'll be far more likely too want them.
They are your top prospects.
3 Simple Ways to Get Way More Top Prospects with Far Less Work
So that's it.
You can get far more top prospects if you follow these 3 strategies.
And the good news is… they require far less work on your part.
Give your followers just one clear message, teach them fewer things, and develop shorter content.
That sounds like far less work to me.
It's probably less work than you're doing right now isn't it?
So tell me if you think these strategies can work with your business.
Do you think it will make your life easier?
Will it help you get way more top prospects with far less work?
Leave me a comment below so we can chat a bit.
And please, share this article on your social sites.
I greatly appreciate it 🙂
-Donna