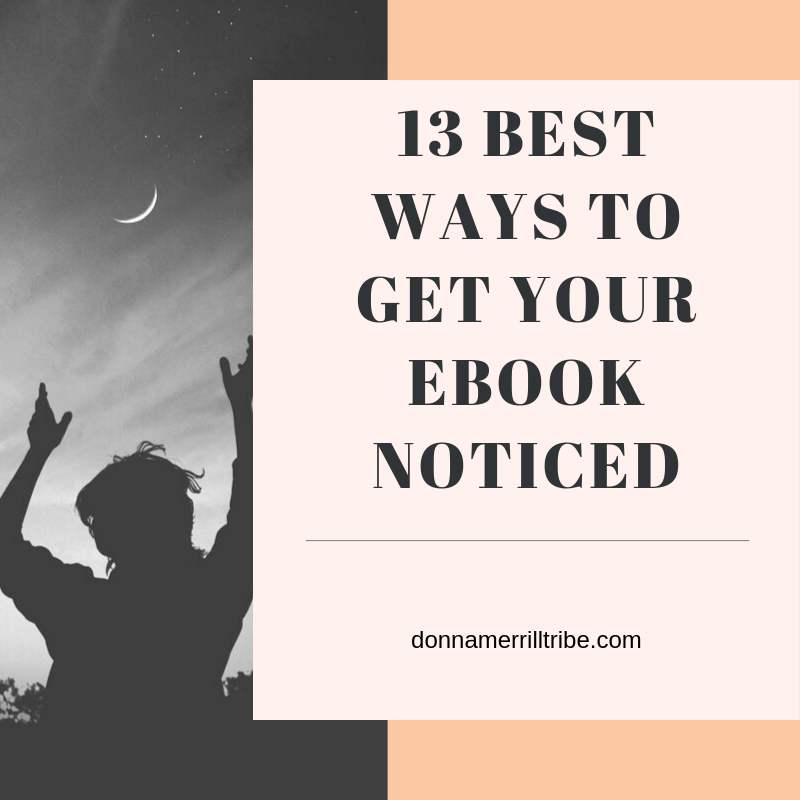 I'm going to show you the 13 best ways to get your ebook noticed.
Ebooks are certainly a great way to grow your business.
And they are a proven method to build a huge blog following.
But you need to know how to craft a good ebook marketing campaign in order to take advantage of these things.
You have to get your ebook noticed in order to benefit from it.
That means you need to learn top methods to promote your ebook.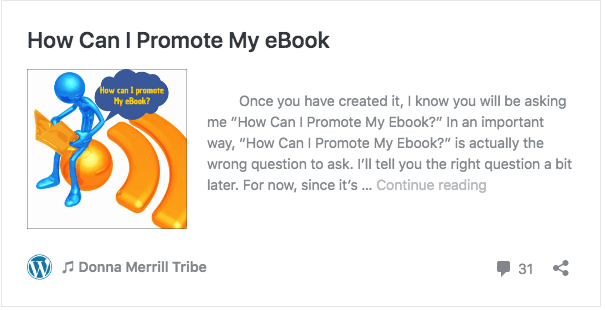 If nobody sees it, then all your hard work in putting it together just won't get you the results you want.
Now, I know there are lots of ways to do ebook promotion.
But first, you'll need a way to get people to sign up for it.
So let's talk about that first.
Use a landing page to get your ebook noticed
Without a landing page, you're not going to be able to promote your ebook.
Landing pages are simple web pages you use to get people to sign up for it.
You will need a sales page if you are selling your ebook.
But you will be using your ebooks as a free lead magnet to build an email list if you are like most bloggers.
In that way, you get people into the top of your funnel.
Your Sales Funnel
Once they enter your sales funnel via your ebook, then you can connect with them repeatedly about your paid offers.
So really, your ebook can be a one-step sale.
That means that you try to sell it directly using the sales page.
Or it could be a two-step sale.
That means that you get people interested in what you do with your free ebook.
You then use it to sell your paid products and services.
In either case, you need to have a great landing page for any effective ebook promotion.
Something that compels people to either
buy your ebook via your sales page, or

sign up for your free ebook via your squeeze page (or opt-in page).
So, your landing page will either tell people to buy your ebook, or sign up to get it for free.
In either case, make sure to have a really good landing page before you start your ebook marketing campaign.
Once you have your landing page done, it's time to get your ebook noticed.
1. Email
This method is for people who already have an email list.
And it is a great way to take advantage of it.
Use emails messages to let people know when your ebook is written so they can obtain a copy of it.
This is your email announcement that your ebook is available.
Now, these people are already on your email list.
But they may know people who could use your ebook, but who are not on your list.
So in your email announcement, give them a link to sign up for the ebook.
Ask them to share it with anybody they know who might be interested.
They could even post the link on social media for you.
In any case, it's a great method to let your email list know about your new ebook…
Because it will further increase their trust in you,

and because they could start spreading the news about it.
2. Blogging
There are lots of ways to get your ebook noticed by blogging.
One way is to actually publish some chapters of your ebook as blog posts.
I've even seen people do their entire ebook in parts or chapters.
They just put them together into ebook form after they've been published as blog posts.
That's certainly an effective technique.
And it starts building up a regular audience.
When your ebook once it's completed, your blog followers will be interested in getting it.
You can also create an audio track for your ebook and publish that on your blog.
And don't forget to make up a nice banner ad.
Embed it into your blog posts, and on your side bar.
You might even make a splash page that people see when they first go on your blog.
It could offer them an opportunity to sign up for your ebook. 
3. Teaching
Another great way to get your ebook noticed is by teaching on the topic of your ebook.
You could set up a course in Udemy or Thinkific for instance.
Make your ebook "required reading" for the course.
Or you could do a teaching video.
Publish it on YouTube and link to your ebook for more information.
You could even set up a webinar and use it to teach something that your ebook is about.
At the end of the webinarm ask people to sign up for your ebook to get to complete information on your topic.
4. Facebook
Everybody promotes things on Facebook these days.
And there's no reason why you shouldn't use this platform to promote your ebook.
You can use your profile to talk about your ebook.
In fact, that's a good place to get people interested in your ebook before it's published.
Just send out some posts about…
how you're working on it,

and how you're coming along,

how you're halfway done… and all that.
When it's finally finished, let people know.
You can also use your Facebook page to offer your ebook.
Or you could set up a Facebook Live video.
Just talk about some of the topics covered in your ebook when you do your Facebook Live presentation,
Then suggest that people click your link to sign up for the complete ebook.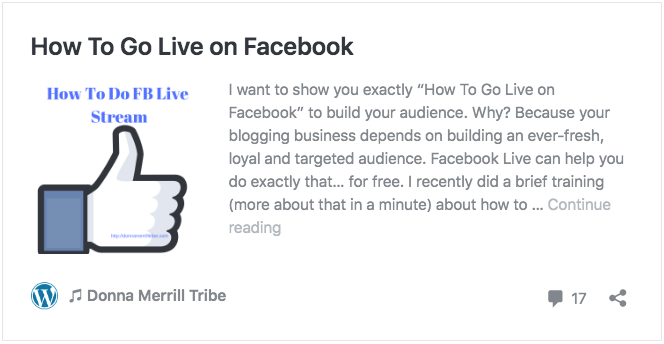 You can also enter Facebook groups where people are talking about your topic. Suggest ways that your ebook can help them solve their problems.
5. Youtube
Make a series of short videos related to your ebook topic.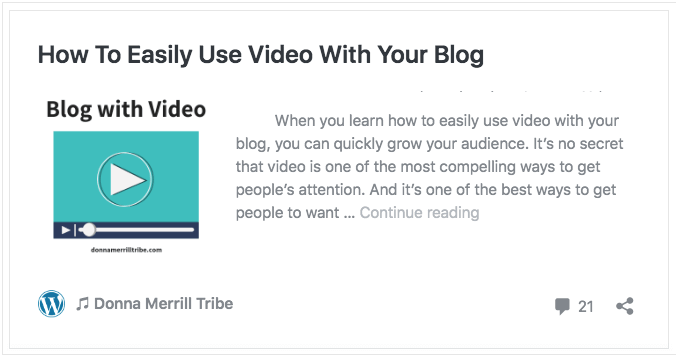 Link each video to your ebook landing page.
You can post these videos on other social media platforms.
And don't forget to embed them in your blog posts.
6. Pinterest
You really can get your ebook in front of a lot of traffic with Pinterest.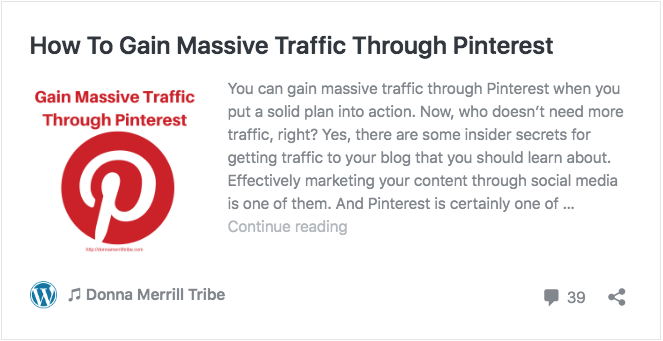 Make images that will capture the attention of your target audience.
Link those to blog posts or videos where people will learn more about your ebook.
Or, just link the image directly to your landing page.
Having a compelling image is the key to this method.
An image that says something like "3 Ways to profit with FB ads" will get more clicks than one that says "Why FB ads are so popular."
As long as your ebook actually shows people "3 Ways to profit with FB ads," people in your target audience will be pretty interested.
7. Instagram
Instagram is a great place to get your ebook notice.
It's all visual.
You can post images and very short videos to engage your audience.
Putting up Instagram Stories is an especially great way to  get people engaged.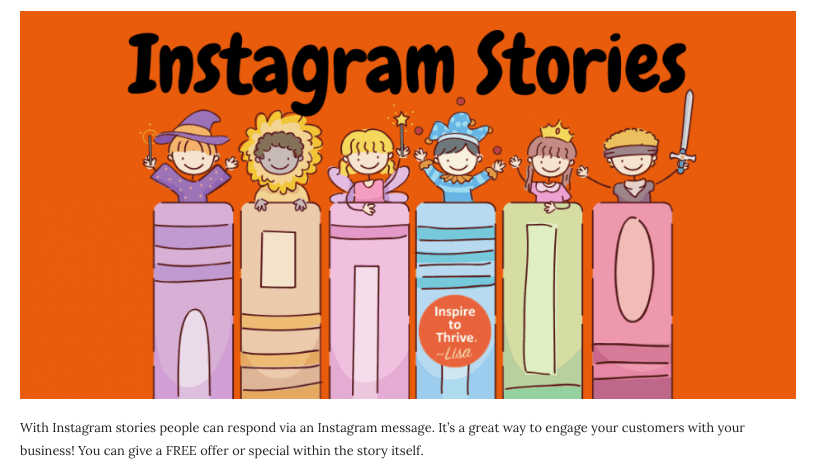 Read Lisa Sicard's full article here…
Why You Need to Start Doing Instagram Stories Now To Grow Your Instagram
8. LinkedIn
Did you know you can publish articles on LinkedIn?
If you write an article on your topic, it will be available to the LinkedIn community.
This is a wonderful way to get people to find out about you, and what you have to offer.
Put that together into an ebook.
Then write an article, or better yet, a short series of articles inside of LinkedIn.
This establishes your authority.
It gives you credibility.
And you can link to your landing page by prompting readers to get your ebook to "learn more."
9. Twitter
Post links to your landing pages on Twitter.
Hashtag them to your niche or to Twitter hashtag communities.
That works.
But you can take it a step further.
You can host, or be a guest on a Twitter Chat.
Here's one I was interviewed on a while back for Viral Content Bee.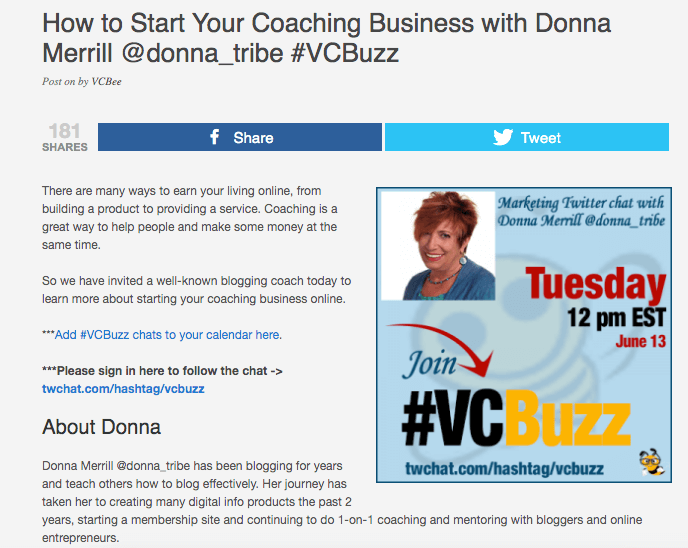 Twitter chats are very interactive and a great way to address your prospects or target audience.
Speak on your topic, then tell people to grab your ebook to find out more about it.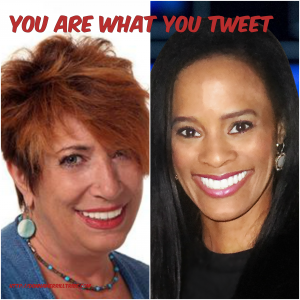 10. Giveaway Events
If you are giving it away for free, this is a great way to get your ebook noticed.
Or, if you are giving a condensed version or sample chapter of an ebook you are selling.
Just join a Giveaway Event and list your ebook.
People interested in your topic can grab it.
Giveaway Events attract a large following and you can get massive exposure for your ebook with them.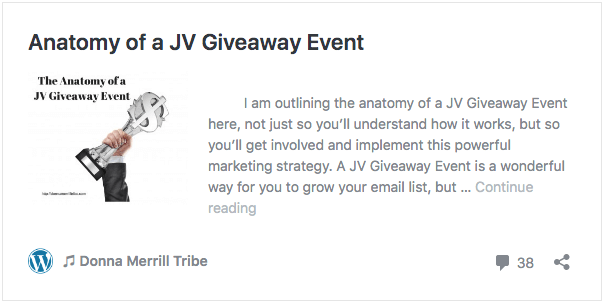 11. Quora
Quora is a question and answer platform.
Just look for Questions from people that could be answered by your ebook.
Then write an Answer with a link to your ebook.
Or, in the alternative, write a Question to prompt a discussion on your topic.
Link to your ebook as a resource within the Question.
The link should go to an Answer you've given elsewhere within Quora.
This is a very effective way to promote your ebook.
Quora has a huge following and often ranks very high in search results.
So it's certainly worth pursuing.
12. Infographics
Infographics can help you to easily get your ebook noticed in the same way that they can boost your blog with infographics.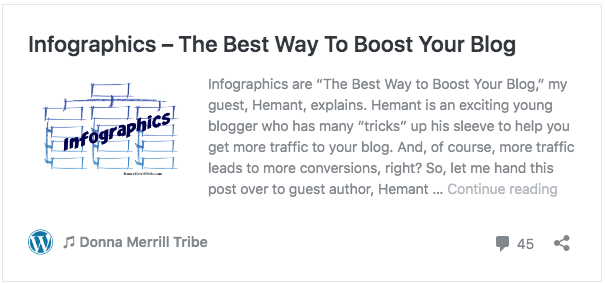 But that's not all.
You can also use them as part of your ebook marketing campaign.
The key is to put together an infographic that shows a major element of your ebook message.
For instance, you might want to create an infographic that shows how email marketing works if you have written an ebook about email marketing.
Something like…
Create a squeeze page

Connect it to your autoresponder

Build your email subscriber list

Send call-to-action emails to your list
You can embed the infographic in your blog post.
Or you can share it on social media sites.
You can even ask other bloggers and social media influencers to use the infographic in their articles and posts.
This can become a very viral way to do your ebook promotion.
13. Virtual Tour
Consider taking it your ebook on a Virtual Tour if you really want to ramp up your ebook marketing campaign. 
Line up social media influencers.
Connect with people doing podcasts on your topic, or in your niche.
Find out who might let you write a guest post on your topic.
Get interviewed.
Tell people they can learn more when they request your ebook.
Link all of these resources to your ebook.
Get out of your shell, away from your writers tablet.
Start connecting with people who might let you promote your ebook in exchange for a favor, an interview or a guest article.
This gives you recognition and authority with new audiences and prospects.
So it is not only a great way to get your ebook noticed.
Get your ebook noticed
Have you learned something about ebook promotion here?
I hope it helps you market your ebooks.
Or maybe it can give you incentive to finish, or even start, your first one.
If you need help getting your ebook marketing campaign going, I can help…

Now, leave me a message below.
I'd like to know which is your favorite way to get your ebook noticed?
Thanks so much.
–Donna
PS: Please share this article on your favorite social sites!