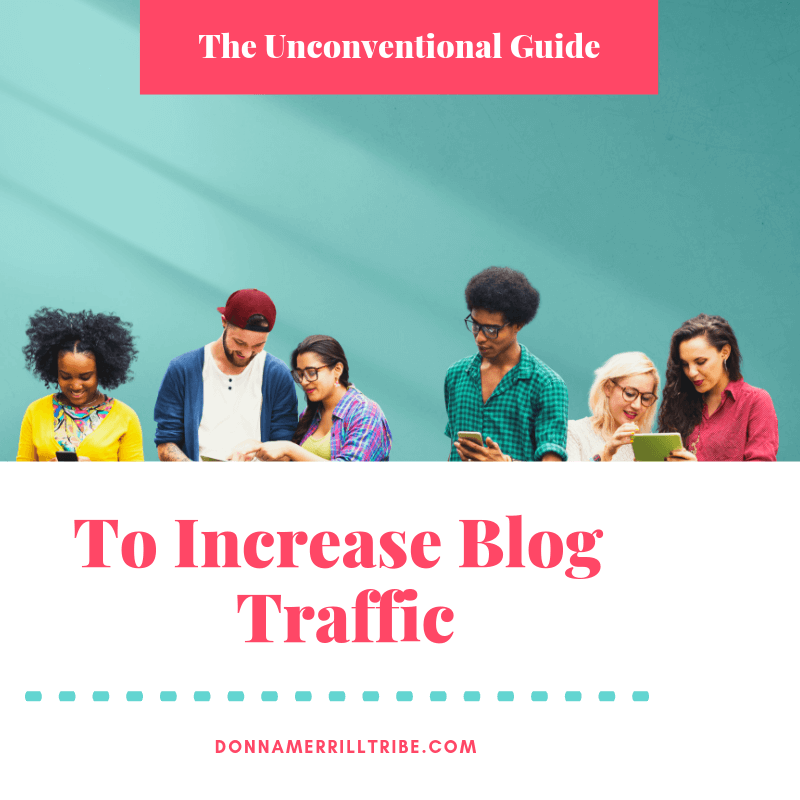 You probably know about many ways available to increase blog traffic.
And the first one that comes to mind is usually Search Engine Optimization (SEO).
But in this article I want to show you a way to increase your blog traffic without having to suck up to Google.
Usually, increasing blog traffic begins with SEO.
Get the big search engines to think your article is great, and everyone searching for your keywords will click to it.
But let's be real, here.
What are the odds of you landing on the coveted top 10 list of Google's search?
And what are the odds of you staying there?
The Trouble with SEO
You see, SEO is great if you can get top ranking.
But even the top 10 spots don't guarantee you an endless stream of traffic.
I've read studies that show that the majority of blog traffic is generated by only the top 3 and the number 10 spots on Google.
Why the number 10 spot?
Because many people looking at a web page will automatically scroll to the bottom before looking at the top.
I think it's because we're conditioned to think of the bottom of a page as containing the stuff we really want.
That's where you get a "summary" of the article or sales page, it's where you learn more about the author or where you see what the price is without having to read all the other stuff on top.
So, it's a short cut.
Now that may not make rational sense.
But people usually behave from conditioning and habit far more than careful logic.
Now, if you're only going to get a really good blog traffic flow from 4 key spots on a search page, then you're basically writing off the other 6 spots.
Paid Spots
And how about paid spots?
They get top billing, even above the organic searches.
Shelf Life
By shelf life, I'm talking about how long something lasts before getting pulled because it's too old, or stale, or no longer popular.
Think of the bread on a shelf at your bakery.
A fresh loaf, hot out of the oven takes center stage.
Everyone wants it… for a few hours.
By the end of the day, though, it's no longer hot.
It's not right out of the oven.
By the next day, it's already being marked at half-price as "day old" bread.
Give it another day and it's removed altogether.
So the shelf life of a loaf of bakery bread might be something like 2 days.
Now, how about the shelf life of your rankings?
How long, for instance, will your #5 position on Google search results stay intact?
How long will it be the hot item or the latest news?
Evergreen Traffic
A good way to have your blog post rank on a consistent and long-term basis is to produce "evergreen" content.
Evergreen articles and blog posts address topics that don't change very quickly.
For instance, you might write an article about how to start a blog.
Now that's not going to change drastically in the very near future.
But if you write an article about how to do Facebook marketing, that will change every few months.
That's because Facebook is always changing.
So most articles you write about Facebook, for instance, are going to have to be updated or else they'll be out of date very quickly.
Especially very specific articles, like how to size your Facebook page headers or how to write Facebook "instant articles."
If you write more generic posts, like how to do email marketing or how to attract an audience… those things will last for a long, long time.
That way, if your post does get ranked high by search engines, you're likely to stay in position for a much longer time.
Traditional Ways to Increase Blog Traffic
So these are some of the traditional ways to increase blog traffic.
SEO
Search Engine Optimization (SEO) is probably the most common way to bloggers try to increase traffic.
That's why I just explained that in detail.
So I won't repeat myself, here.
High Quality Content
Creating high quality content is another key way to increase blog traffic.
If your blog does rank high on search engines, or you find other ways to get people to visit it, then the article better be good.
If not, then people will just bounce away.
Your blog will not be successful just because you drive some traffic to it.
And if you drive traffic that doesn't stick, then it will not have the domino effect of attracting even more traffic.
You need people to find your content helpful, valuable, compelling and well-written.
Then, you see, they are much more likely to share it and tell others to go visit your blog, too.
Networking with other bloggers
Another great way to increase blog traffic is to reach out to more bloggers.
That means visiting their blogs and leaving comments.
It means connecting with them on social media.
Share their articles and they'll share yours.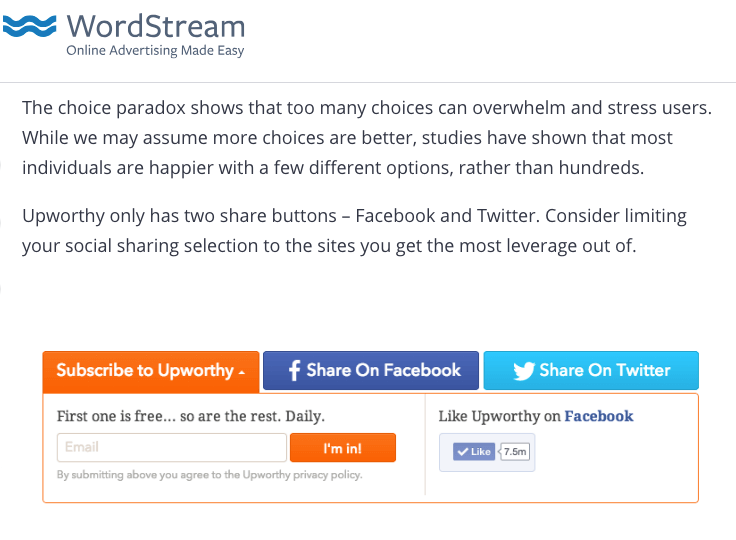 Read the full article at WordStream…
How To Increase Blog Traffic: 5 Easy Steps to Stardom
Write a guest article for them.
Then ask them to write one for you.
This is a time-tested and proven way to increase blog traffic.
Linking to high authority sites
Another great method is to link to high authority sites on your blog posts.
Then tag those people that you linked to and let them know that you've mentioned them or featured them in one of your articles.
If they come to your site, leave a comment, post a social share… that's great.
But even if they don't, you get it backlink to their high authority site.
The higher the quality of the links associated with your blog, the more visibility you'll get.
But not all content gets backlinks.
Buzzsumo recently did an extensive study of Content, Share and Links.
One of the findings, reports Brian Dean, concerns the type of content that gets the most links…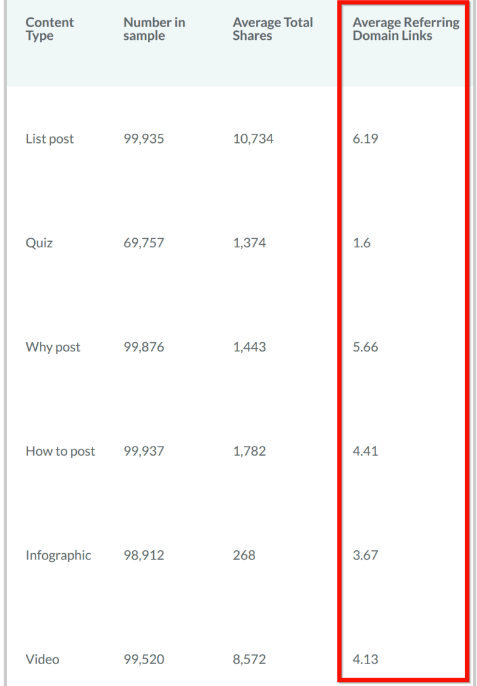 Read the full article by Brian Dean at Backlinko…
How to Get High Quality Backlinks in 2019 (7 New Strategies)
(Above image is from the Buzzsumo study via the Backlinko article)
So if you're developing the right kind of content, you should are statistically more likely to increase your blog traffic via backlinks.
Social sharing
If you can get people to share your articles on social sites, then of course it's going to increase your blog traffic.
But how do you get them to share?
What's the most effective way is to start sharing their things.
Like when you link to their sites as I mentioned above.
You see, when you help other people, they feel compelled to help you in return.
And if you keep doing this is a consistent and strategic way, then you are sure to see an increase in your blog traffic.
The Unconventional Guide to Increase Blog Traffic
Besides the traditional, tested and proven methods to increase blog traffic, there are more unconventional methods you can use.
There are several unconventional methods.
But they all revolve around one main thing.
You must offer your audience solutions to their problems.
If your blog is not about solving people's problems and improving their lives in some way, then you probably aren't having much success.
You have to find people who have the problems that you solve in your blog posts.
Don't just wait for them to do a Google search, though.
Get out of your blogging bubble and find them where they are.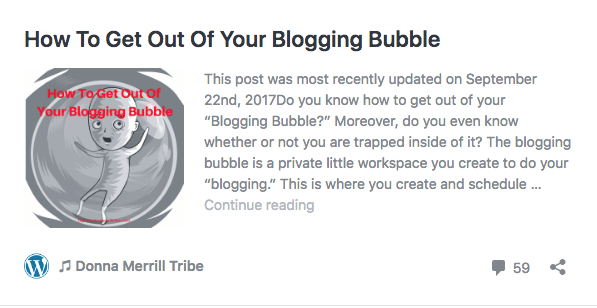 Sure, social media is a great place to find them.
They hang out in Facebook and LinkedIn groups, on Medium, in hashtag communities, on YouTube channels and Pinterest boards.
The people who want the solutions you offer are everywhere.
But you need to go to them.
Don't just wait for them to come to you.
Here's the thing, though.
People in search of solutions rarely want rehashed, glib or broad advice.
That's what most bloggers give them.
No wonder they struggle to get traffic to their blogs.
People want deeper solutions.
They want help.
They want a human conversation.
SEO searches result in what Google thinks they need.
Actually connecting with people results in your audience telling you what they are looking for.
Not just "connecting" with people by dropping links to your blog posts everywhere, though.
Connecting with them on a more direct and personal basis.
But how?
3 Unconventional Methods to Increase Blog Traffic
So there's lots of ways to increase blog traffic that are a bit unconventional.
For instance, Neil Patel talks about increasing blog traffic by using Kindle books.
Now, I've never done that, but you could check it out here…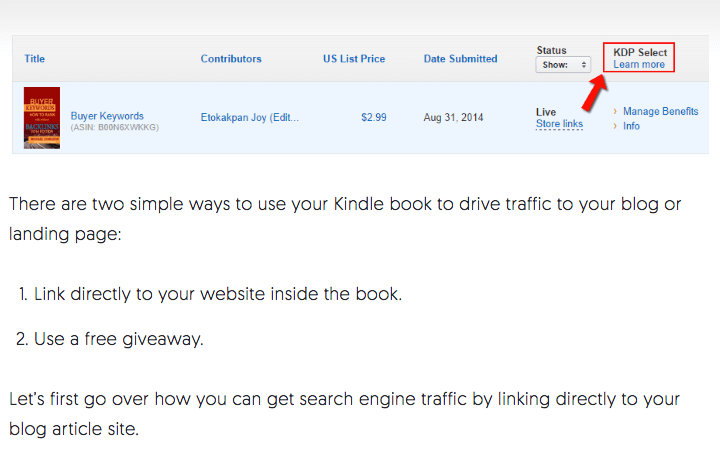 Read the full article by Neil Patel…
7 Proven Strategies to Increase Your Blog's Traffic by 206%
Right here, though, I want to show you 3 more unconventional methods to increase blog traffic.
I don't call these methods unconventional because nobody's doing them.
In fact, most of the best digital marketers and bloggers use these techniques all the time.
In fact, you've heard me talk about them often.
I called them unconventional because very few of bloggers that I work with are willing to do these things.
Keep in mind that I work with bloggers as clients.
That means they come to me to improve their blogging business.
And as you can imagine, one of the key things they want to know is how to increase their blog traffic.
Now when I discuss the more conventional methods they are more than willing to roll up their sleeves and work at it.
And they get good results.
But when we get to some of these more unconventional methods… very few of them are interested in actually doing them.
And I'll tell you why.
It's because these methods are not as easy as just writing a blog post.
They're not as simple as posting a link to your articles on a Facebook or Twitter feed.
These methods involve you getting in front of your audience and having a real conversation with them.
You know… helping them solve their problems in a very personal and direct manner.
Too many bloggers are simply uncomfortable doing it.
So these unconventional methods are clearly not for everyone.
But it you aspire to be a pro blogger…
If you're a bit adventurous, a tad unconventional, and willing to get out of your little blogging bubble…
then here's some highly effective (if unconventional) methods to increase blog traffic.
And increase it big.
And increase it fast.
#1 Video
The first thing you can do is start producing videos.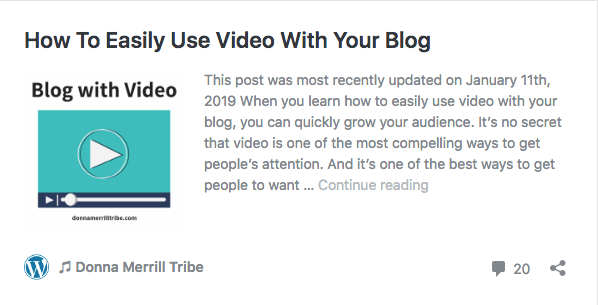 Videos are highly interactive.
They give people a chance to hear you and see you.
You get to tell them how to do things but more than that you got to show them how.
Of course you can do training videos and demonstration videos.
Like screen captures of software and things like that.
But the best used video is when you actually appear on it yourself. That's because people want to know who you are.
People love to see who you are, what you sound like and how you appear.
What is you confidence level?
Are you personable and friendly?
And mostly, are you approachable?
These are the things that build trust with your audience.
And when people feel like they can trust you, they'll take the extra step of visiting your blog.
#2 Live Video
I've listed "live video" separately from just plain video.
As good as video is, it doesn't compare to doing live video.
Live video, especially Facebook Live, is extremely effective.
That's why I highly recommend that you learn to do Facebook Live video.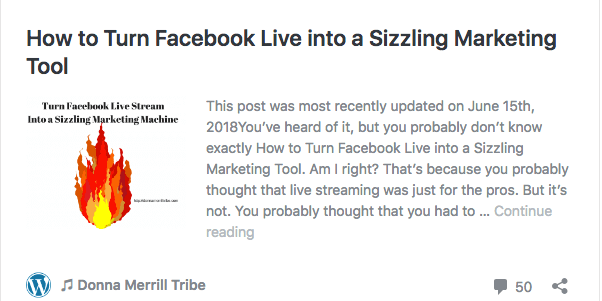 That's because you can have conversations with people.
In the course of delivering a live presentation, people can ask you questions and you can answer them.
That's nice.
But here's the thing.
Even if just one person asks a question or leaves a comment during your live feed, everyone who sees the recorded version of that video feels like they're part of it.
Even though it's recorded.
That's because they get to see how you respond to people.
They get to see and hear you, and begin to trust your authority and sincerity.
I can't tell you how many people have contacted me after seeing a recorded version of a live event.
It's an amazing way to increase blog traffic.
But, again, I understand that it's not for everyone.
If you think you're ready to explore Facebook Live to increase your authority and build a huge audience… you might be interested in learning the nuts and bolts.
Here's where you can join my 30-day challenge "FB Live Stream Profits."
#3 Webinars
The third unconventional method I'll discuss is webinars.
I'm sure you've all been on a webinar.
But how many of you have actually conducted one?
Webinars have been around for a long time and many top bloggers use them all the time.
That's because they are so effective.
They build a world of trust in your authority.
And you can even sell your products and services on them if you want.
But in terms of increasing your blog traffic, they are simply amazing.
Once people have attended your webinar, they come away knowing that they need to connect with you.
That's because throughout the webinar, you haven't just told people you have solutions to their problems.
You've actually demonstrated a specific solution.
So immediately, you've improved their lives.
Just from having attended your webinar.
But that's only the beginning.
Now they want to go to your blog, share you articles, tell everyone in their circle about you.
It's probably the fastest and most effective way to increase blog traffic.
But you've got to do it.
If you feel challenged by the technology… or afraid you can't do it… click the link to my coaching program and I'll help you make it happen.

I told you that very bloggers are willing or feel able to do some of these things.
But if you want to pull away from the pack and really put your blog on the roadmap, maybe it's time you get out of your comfort zone and try some of these things.
Which of the unconventional methods to increase blog traffic are you using… or ready to get involved in?
Leave me a comment below and, of course, share this article on your social sites, too 🙂
–Donna