This post was most recently updated on January 11th, 2019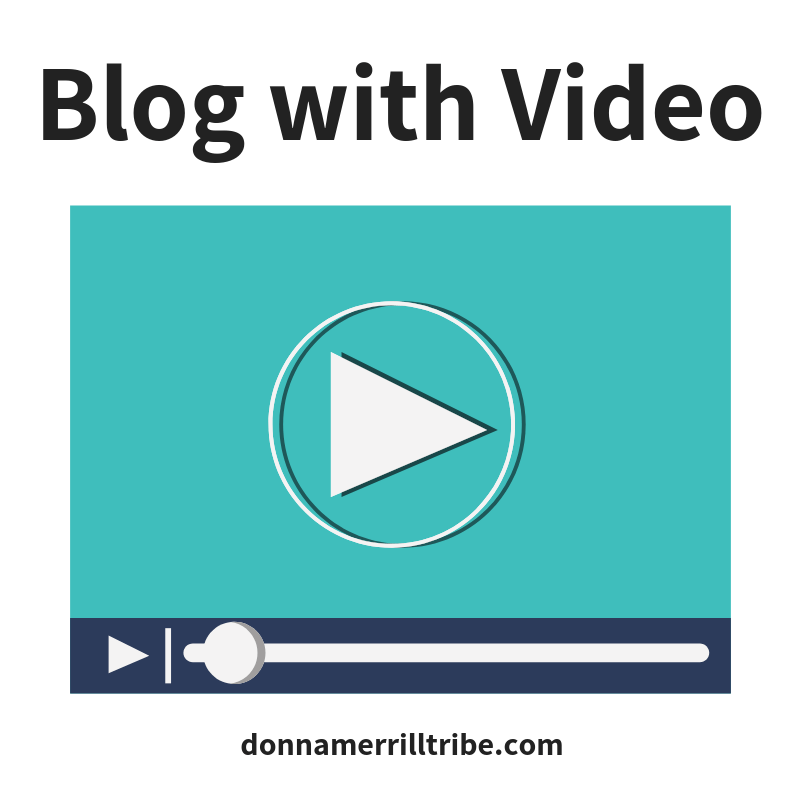 When you learn how to easily use video with your blog, you can quickly grow your audience.
It's no secret that video is one of the most compelling ways to get people's attention.
And it's one of the best ways to get people to want to visit your blog repeatedly.
People become loyal visitors because they're interested in what you're doing.
But not just what you're doing… also how you're doing it.
People love video.
They love to see who is behind the blog.
They want to see your face, hear your voice or find an interesting video that gives them the information or review or whatever it is that they're looking for.
So here's how to easily use video with your blog.
Can you put videos on a blog?
First, I've got to mention that many new bloggers actually ask me if they can put videos on their blogs.
They think videos belong on YouTube only.
Well, actually, YouTube is a great video sharing site.
And the main reason for that is because it has a huge audience.
So when you put YouTube videos on your blog you can then link your blog post to your YouTube video.
When people on YouTube see your video they can also get a link to your blog.
This is a great way to build your audience simultaneously on both YouTube and your blog.
Is YouTube the Best Video Hosting Site?
But YouTube is not the only place that you can have your video hosted.
Just like there are many blog web hosting sites to choose from, you can also choose from multiple video hosting sites.
Wistia, Vimeo and Daily Motion are just a few of them.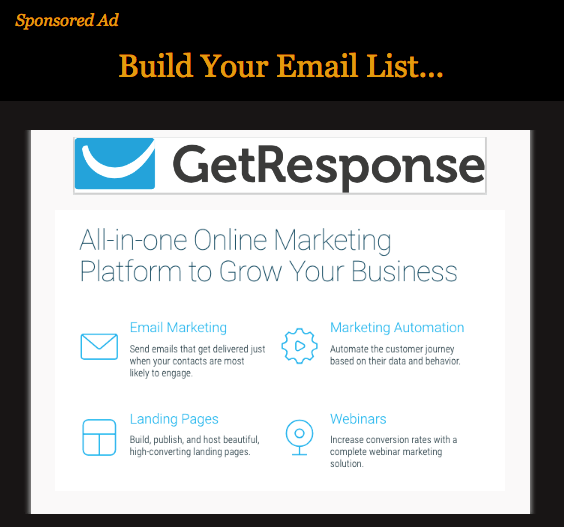 Now the advantage to using one of these sites is that you can make your videos more private.
And you can avoid getting advertising and other distractions that come along with YouTube.
You can't avoid that on YouTube because it's a free hosting site.
You don't pay to put your videos up there and therefore YouTube can do whatever they want with them.
That also means, unfortunately, that YouTube can even shut your channel down.
And they hardly need a reason to do it.
YouTube channels get shut down all the time for all kinds of reasons or for no apparent reason at all.
So if you create videos for YouTube alone, just remember that once they're on YouTube you lose control of them.
If  YouTube closes your channel, you will lose access to your videos.
So if you decide that YouTube is the best place to host your videos, you really need to have them backed up somewhere else in addition.
They could be stored on one of the sites that I just mentioned above or even on Amazon S3 (Amazon Simple Storage Service).
Amazon S3 is very popular because it is the most affordable paid option, and it integrates with just about everything.
Of course you can store your videos on an external hard drive, too.
But there's no guarantee that they will always be there.
Any external drive can always fail or get damaged.
In Summary…
I like to think of YouTube as a way to market your videos, but other sites as better places to store them.
In any case, your goal is simple.
You just want to be able to put your videos on your blog in order to attract more and even new visitors.
And you want to build engagement with those people to keep them coming back.
And adding video to your blog makes you look professional and authoritative.
It puts you one step ahead of the crowd.
How do you embed a video in a blog post?
The mechanics for embedding a video in your blog posts are pretty simple.
The first rule is to never download a video directly from your desktop onto your blog.
That eats up an enormous amount of bandwidth and will really slow down your blog.
So upload it to a hosting service first, and then embed it into your blog post from the hosting site.
Whatever video hosting service you're using, you just grab the "embed code" and add it to the HTML coding in your blog post.
Even easier than that… with most hosting services now, all you really need to do is just grab the URL link to your video.
Paste it into your text where you want it to appear in your blog post.
The video will automatically get embedded where you put the URL link.
Have your video open in a new tab
You really should take care to make sure that your video plays directly on your site.
If you are linking to the video via your hosting site, have it open in a new tab or window.
You don't want people to click on your video and be taken away from your blog.
Ensuring the video opens in a new tab will keep people on your blog even after they're done watching your video.
Related Videos
One note about YouTube here.
They have a "related videos" feature that shows people related videos as your video is coming to a close.
That means that once your video gets near the end, people may be enticed to jump to a related video and leave your blog post altogether.
At one time it was pretty simple to just disable the "related videos" feature when you put a video on your blog.
But Youtube has made it more difficult to disable this feature.
That's again, one of the downsides of using YouTube.
Many people will tell you that there are ways to get around that with some kind of coding.
I think the easiest way to avoid the problem is to add a long "filler" video clip at the end of your video.
It could be a music track, image, a screen capture of cats playing… anything that tells people that your video is over even though the video still "continues" for a while.
That way people won't be tempted to leave your blog and jump to related videos.
Paid services like Vimeo and the others do not try to push your audience over to "related videos."
The problem only exists with free services, mainly YouTube.
How do I grow my blogger audience?
The whole purpose to putting videos on your blog, of course, is to grow your blog audience.
You don't do this by just putting a video or two up on a blog post every now and then.
If you want to use video as a main source of building your blogging audience, then you have to add videos more consistently.
Here's a few things you should consider doing when creating your video strategy.
1. Post good videos often
Post good videos quite often.
Now, you don't have to run a "vlog."
A vlog is when you use almost exclusively video content.
Usually if you have that kind of a vlog, you'd create it as a YouTube channel or some other video site vlog.
But some bloggers actually do use mostly video and therefore could be considered vloggers more than bloggers.
The main thing in either case is to post lots of good videos and post them consistently.
That way, people will join your audience because they'll be looking forward to seeing more of your videos.
2. Stay on the topic of your blog post
It's important to stay on topic when you create your videos.
If your video is referring to your blog post, then stick to the topic of your blog post.
Don't let your blog post be about one thing, while your video wanders off into 10 other things.
People want the video to help explain or embellish the blog post, not to be something totally different.
3. Be engaging
Video is the most engaging of all digital media.
It gives you a great opportunity to let people know who you are.
You don't necessarily have to put your face or even your voice on camera.
You can create videos about your topic whether or not you make a personally appearance on them.
What is important is to be engaging.
Use video to show your authority and expertise, of course.
But also let your audience see your humor, passion and even fallibility.
Nobody likes somebody that thinks they're perfect and beyond reproach.
Nobody wants to do business with a know-it-all.
Express your expertise and show people how you're an authority.
But at the same time, let people know that you have fallibilities and that you have had to face the same problems and challenges they have.
People love hearing how other people, especially authorities and experts, overcame their shortcomings.
It's something they can relate to.
Video offers you the best way to build engagement with your audience.
4. K.I.S.S.
Keep it short and simple (K.I.S.S.).
The topics of your videos should be clear and concise.
The length should be short.
If you're inserting your video into a rather lengthy blog post, keep it to a minute or two.
People respond best to short videos.
Of course, if you have a very short blog post… then you might have a longer video because it will actually be the major portion of your content.
But I find the best formula is to have a pretty fully developed blog post with a very short video or two to accentuate points that you've made in your blog post.
How do I make a successful video blog?
To make a successful video blog, you need to regularly add compelling content.
The videos need to be valuable, interesting and engaging.
And they need to solve the problems of your audience.
You can create an entirely separate vlog on YouTube or you can just use video extensively on your regular blog.
Either way, making your video blog successful is not so much a matter of what platform you choose.
It is a matter of making a real connection with your audience through the power of video.
How do I link my YouTube channel to my blog?
One of the powerful ways that bloggers make use of video is to link their YouTube channel to their blog.
I strongly suggest you take the steps necessary to do this.

How to easily use video with your blog
I think bloggers tend to stay away from using video because they think it's hard to create videos.
Or they believe it is a technical hassle to post them on their blog posts.
Probably the biggest obstacle I've seen is that bloggers are afraid to get in front of the camera.
I certainly understand that fear.
It's natural to shy away from the camera.
Your audience will judge you according to how you look or sound, or how well in command of your material you seem to be.
But first of all, it's not that difficult to practice and learn to do video well.
Secondly, though, you can also learn to create videos without ever getting in front of a camera.
Video is compelling.
It is engaging.
And it doesn't matter if it's a video you appear in, or one you create with video tools.
So dig in and make an effort to start using video, or commit to using more video in your business.
Believe me, it will pay off many times the effort required of you.
So tell me what you think.
Let me know if you now see how easy it is to use video with your blog.
I look forward to reading your comment below.
-Donna
PS: Make sure to share this article on your favorite social sites. Thanks!