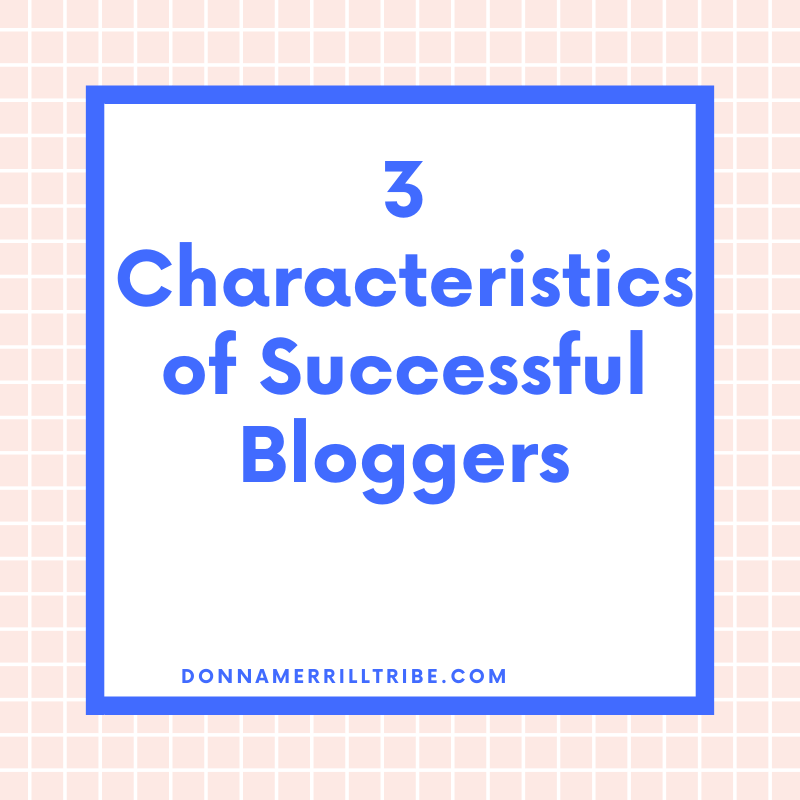 There are 3 key characteristics of successful bloggers.
If you don't possess these traits, don't worry.
Few people are born with them.
But you need to develop them in order to become a successful blogger.
1. Relevancy
You can't just slap together a blog.
A bunch of content, some images, maybe even a few videos here and there.
Your blog is not a grab bag.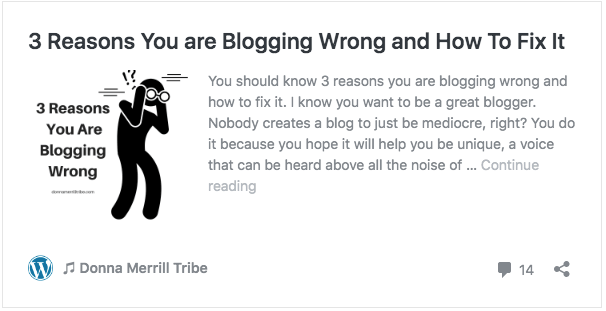 People should not click on it having no idea of what to expect.
The truth is, if people are not very clear what to expect before clicking on your blog, they probably just won't do it.
Your prospective audience has a world of choices to make when it comes to visiting a blog.
They're not likely to take a pot shot at going to your blog unless they can count on you to give them the kind of content they are looking for.
That means, the kind of content that will add value to their lives.
Usually, that "value" comes in the form of a solution to their problems.
Case in point
If they are the parents of a teen suffering clinical depression, they may not know how to deal with it.
They might want to visit your blog if they know that it deals with "how to parent depressed teens."
Let's say your blog is about "parenting."
Or maybe it's about "depression."
It could be about "teens."
Those are all places that might have solutions that would be valuable to parents of a depressed teen.
But if your blog is about "teen depression," then they are far more likely to find solutions to their problems there.
If it is all about "parenting depressed teens," then it looks like it is exactly what they are looking for.
Develop Relevancy
You see, the more relevant you become, the more valuable your blog becomes to your audience.
You don't just have relevancy, though.
Gotta go out there and get it, right?
Successful bloggers are not people who are born possessing relevancy.
They must develop it.
And you must develop relevancy as one of your chief blogger characteristics.
Here's how you develop that relevancy.
categorize the pain points of your audience
learn what it takes to reduce the pain
teach what what it takes to reduce the pain
You see, once you know the pain points of your audience, you understand what they want.
When you put those into categories, then you'll have an endless stream of blog post ideas.
You will have an exact blueprint of the content you should be creating.
Case in point
Say your blog is about "losing weight."
You could take pain points like "reduce food cravings" – "exercises to get fit" – "dietary supplements."
Those could be the main categories of your blog.
And when you publish content within those categories, focus on solving the problems… reducing the pain, that your audience is feeling.
So, articles, for instance, about how to "reduce food cravings."
And which "exercises" and "dietary supplements" will help somebody lose weight.
Tell people how to use them, where to find them, which ones to avoid.
These are the things that will give you relevancy to your audience.
They will want to visit your blog because they know you will help them solve their specific problems.
2. Resiliency
Now, any business has ups and downs.
Successful bloggers understand that they are running a business.
It's not just about writing articles that are helpful, entertaining and relevant to your audience.
Your blogging business is about finding readers.
It's about growing your audience.
And it's about promoting your blog.
This is not always easy
You can work really hard on putting together a great, and relevant blog post.
And you can know it would help people solve big problems in their lives.
But what if nobody is reading it?
What if you boost it on Facebook and it gets some exposure, but very little traffic to your blog?
You see, mastering your blogging business can be frustrating.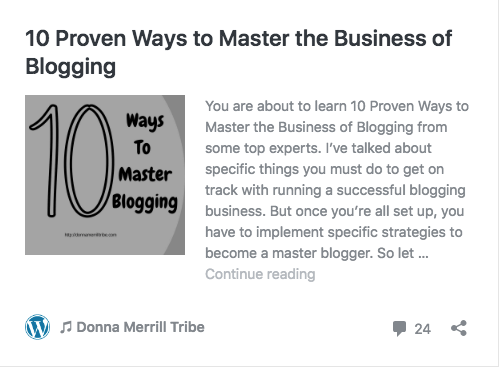 I know that.
I get it.
It happens.
But that's just part of running a business.
Are you going to just throw your hands up in desperation and say "this just doesn't work?"
Will you start to bring up all that old stuff from your past?
"I never got invited to the cool parties"
"Why didn't I make the cheerleading squad?"
"I couldn't even keep my marriage together."
Will you make these things your fall-back, default mindset crutches?
Are you going to fill your mind with an endless array of things like…
"Of course I'm failing… I always do."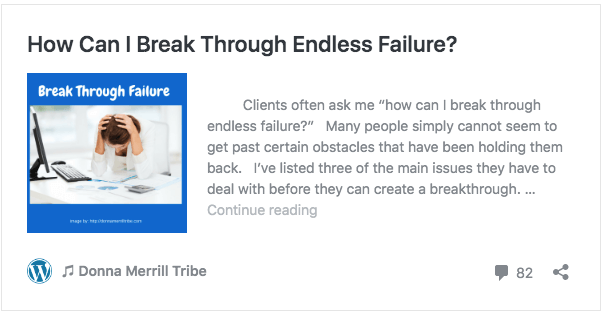 Or are you ready to start not just acting, but also thinking like a business person?
Develop Resiliency
Developing resiliency doesn't just happen.
It requires that you start getting serious about implementing things that will help grow your blogging business.
See what is working.
Assess what is not.
Develop a clear strategy for making things better.
I know you're not going to add an infographic to your next blog post and suddenly go from 10 views a day to a thousand.
You won't put an opt-in offer on your sidebar and watch your email list go through the roof.
And you're not likely to link to Neil Patel in your incredible blog post and get a message from him asking to interview you.
It doesn't happen like that.
Being resilient means that even though things don't go perfectly… or even if they crash and burn altogether… you are going to bounce back and figure it all out.
You're going to come up with a new plan, a revised strategy, or connect with some people who can help you out.
Then you are going to get up, dust yourself off, and give it another try.
Even if you have to…
change your opt-in offer,
begin writing different kinds of articles,
start sharing them on different social platforms
… you won't just whine and complain about how much work it's going to take…
you will simply do it.
You might even decide to reboot your entire business strategy, and come at it from a different angle altogether.
Anybody that has every become a success blogger, has had to develop this kind of resiliency.
Try some things out.
If they don't work, fix them up and try again.
Are they still failing?
Maybe go back to square one, reboot and start all over again.
It's not a sign of failure, it's the path to success.
3. Resolute mindset
Nothing will stop you.
Translation… Nothing!
The bigger the problems that arise, the stronger your resolve to overcome them.
Not through incredible effort and exhaustion.
But with a clear, steady mind that understands obstacles appear for a reason.
They are there to tell you which way NOT to go.
And that means you'll have to go another way.
Not stop.
Just change direction.
Until you get yourself going the RIGHT way.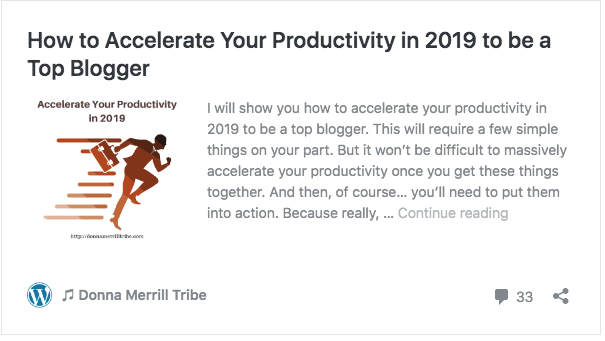 Successful bloggers learn to get on the right path and stay there… not through back-breaking effort.
Being resolute does not mean that you need to blast through walls and obstacles.
But it means you flow around them.
Almost effortlessly.
The Magic of Being Resolute
The magic is not in the power of a closed fist, but in continual flow of value, offered freely with open hands.
You may be slowed down.
Or your path may be diverted.
But you will not to be stopped.
You do not achieve the status of successful blogger by working every waking moment.
But by being balanced, clear, smart.
By being relevant.
And giving sincere help to their readers.
This is especially powerful because they don't just do that once in a while.
They do it consistently, daily, without hesitation or procrastination.
The successful blogger will just continually build momentum on the way to achieving great things.
3 essential characteristics of successful bloggers
Be honest with yourself.
Do you have these successful blogger characteristics?
It's okay not to.
And it's okay to make attaining them a work in progress.
In fact, even the most successful bloggers are always working on getting this right.
These are not characteristics that many bloggers just have.
But they are characteristics that successful bloggers certainly strive to develop and strive to perfect on a continual basis.
I think you'll find that your blogging success will largely be determined by the degree to which you adopt these successful blogger characteristics.

So, talk to me.
Do you struggle to attain or maintain these 3 essential characteristics of successful bloggers?
Leave me a comment below.
Thanks so much 🙂
–Donna
PS: Share this on social media, too.  I know your crowd will be interested in developing the essential characteristics of successful bloggers for themselves.