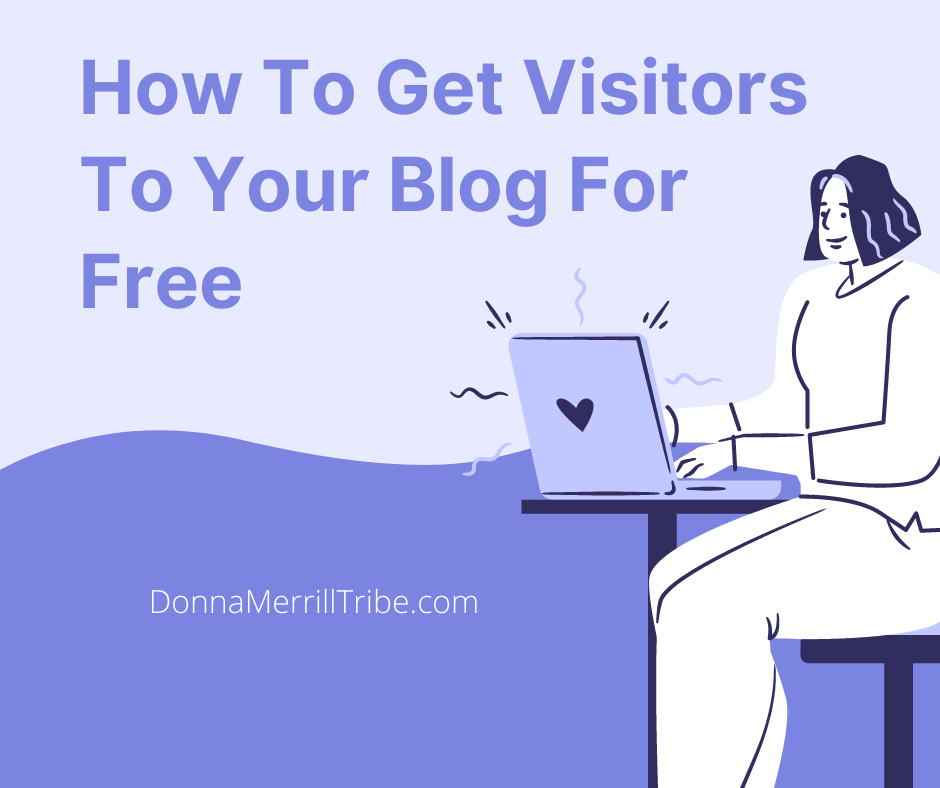 You must improve the visibility of your blog in order to expand your business.
But at what cost?
Let me show you how to get visitors to your blog for free.
That way, you can expand your business while preserving your budget.
Marketers call this growing your blog organically.
That means, growing it by using free methods, instead of paid advertising.
It means planting tiny little seeds, and watching them slowly grow into something beautiful and fruitful.
And the nice thing is that it won't cost you anything.
Sounds okay?
Let's dig in.
Publish More Content
Increased output is a sure way to get more visitors to your blog for free.
Putting out more content doesn't cost you a penny.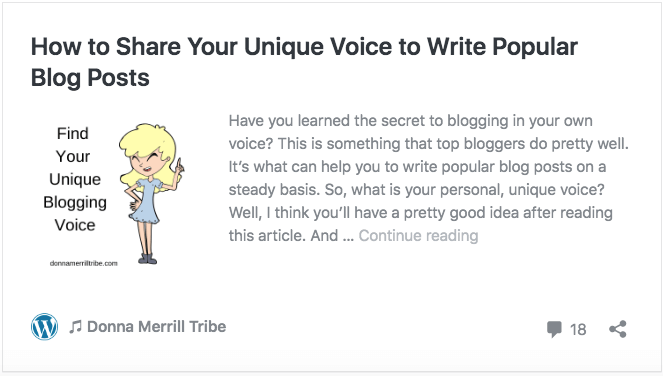 It does require your time and effort, of course, but that's always the way with free, organic methods.
You don't need to spend money, but you do have to spend time.
That said, increasing the output of your content will get more people to your blog for free.
What's important here is to be consistent.
You don't want to publish 6 blog posts and 12 Youtube videos pointing back to your blog one month; then 2 blog posts and 1 video the next month.
The way to grow your blog with free visitors is to constantly be putting out good, shareable content.
Keep a blogging schedule that you can comfortably keep up with.
Know, in advance, how many blog posts, videos and Facebook live events you will be publishing each month for, say, the next 6 months.
Schedule them so that each day you are sharing at least one piece of content.
Maybe one day you publish your blog post.
The next day you might put up a YouTube video.
Maybe the following day you write a valuable Quora answer to a key question in your niche.
You could put a great image on Pinterest one day, an article on Medium another, do a Facebook Live the next.
All these pieces of content should link back, one way or another, to your blog.
None of these things cost anything.
So, yes, they will get visitors to your blog for free.
But you need to be strategic.
You don't want to flood the internet with poor quality content, just so you can have a lot of it out there.
Each blog post should be crafted specifically to help your audience solve problems, or give great value in some way.
People should come away from each piece of content you publish thinking, "wow, this person can really help me improve my life, my business, my blog…" or whatever your target benefit is.
And they should then look for ways to get to your blog and become part of your audience, or site or movement.
That won't happen just because you put out a flood of content.
But it will happen organically, even virally, if the content you share everywhere is life-changing for your readers and visitors.
List Building
A powerful way to drive visitors to your blog for free is to continually expand your customer base.
And that will only happen if you find a way to "harvest" your readers.
Just getting a lot of readers or visitors to your blog post, is not organic growth.
But having them subscribe to your email list while they're there… is.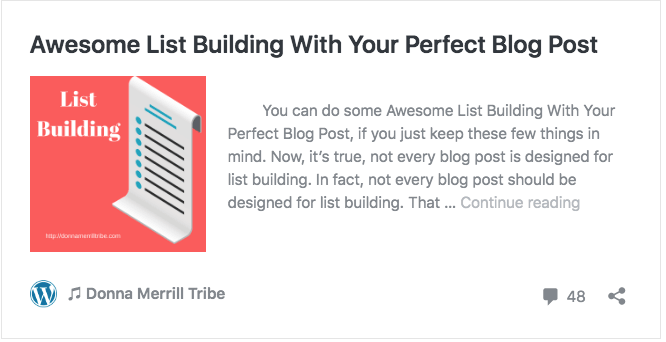 Any blog needs a steady flow of visitors.
True.
But you have to get those visitors to come back over and over again.
And you want to create a snowball effect, by getting them to tell others about your blog.
Otherwise, you'll just always be looking for new visitors.
And that's a real uphill battle even if you're using paid methods.
Building your blog for free, using only organic methods, will keep your nose to the grindstone without relief.
So how do you "harvest" your readers and visitors?
How do you get them to return to your blog regularly?
And… tell others about it.
Most of all, how do you motivate them to take action… like sharing your content, buying something, or hiring you for a service?
Your email list
The most important way to get visitors to your blog for free is to build an email list.
When somebody visits your blog, they must see a clear invitation to subscribe to your email list.
Give them a good reason to.
"Sign up and get my 7-day training right to your inbox."
"Get your free report instantly when you subscribe."
"Don't miss my valuable updates. Sign up now."
You get the idea.
Give people something of value in exchange for their subscription to your email list.
It's called a lead-magnet because it helps attract new subscribers.
Fundraiser events use this method all the time.
They ask you to donate, and receive a free thank you gift when you do.
This is the same idea.
Get people onto your email list so you can let them know every time you publish a new blog post, or video or any other content that will interest them.
That way, you'll start developing a regular following… a loyal audience.
Before long, they'll be looking forward to your next blog post.
In this way, you'll always be getting a steady flow of visitors to your blog for free.
Social Media outreach
Your blog should have many ways for people to join your email list.
But don't think you can only build your customer base on your blog site, itself.
Free, organic growth is not limited to your private blog site.
Where are those people with challenges and problems, who are looking for the kinds of solutions your blog offers?
In other words, where are your prospects?
Your target audience?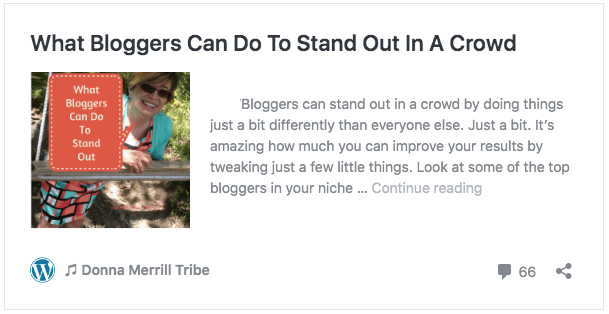 If they visit your blog, then, yes… ask them to subscribe to your email list.
But don't wait for them to come to your blog.
Go out and find them.
The best place to do that is social media.
That's because it's the most common place for people to hang out these days.
Just build a squeeze page… a webpage asking people to subscribe to your list in exchange for something of value.
Then get that squeeze page in front of people on social media sites.
YouTube, Facebook, Twitter, Pinterest… wherever your kind of crowd hangs out.
That's where you want to be with your lead magnet offer embedded on an attractive, professional looking squeeze page.
Once people (your target audience) subscribe to your email list, you can keep in touch with them.
Send them emails with valuable information.
By valuable, I mean information that helps them solve problems, or improves their lives in some little way.
For instance, if your niche is European travel, then an email about a special package rate to Italy could improve their lives (by saving them money, in this case) if they're intending to travel to Italy soon.
As people come to value your emails, then they will look forward to your blog post updates when you send them.
New product and service offers
You can get visitors to your blog for free by offering new products and services, too.
When somebody buys one of your products, they become a customer.
If they hire you to perform a service for them, they become clients.
In both cases, they will most likely watch carefully for your blog posts.
And they'll be sure to share them on their social media sites.
So, what kind of products and services am I talking about?
Develop Your Own Products and Services
If you create information products for your niche, they are a perfect way to get visitors to your blog for free.
Let's say you have a blog about marriage.
So you write a quick ebook about things to do to save a struggling marriage, for instance.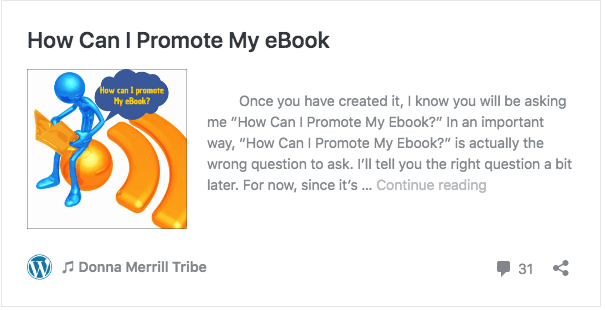 If you write a blog post about your new ebook, and offer it for sale for $7, you quickly accomplish 2 things.
First, you could get a sale.
In that case, you have a new customer and someone who will undoubtedly become a loyal follower of your blog.
Even more important, though, is that you build authority and trust with your readers.
When you let them know you just wrote a book, they will regard you as an authority on the topic.
They will be more likely to share your blog posts and tell others about you.
Do you see how this can rapidly, and virally spur the organic growth of your blog?
The same process unfolds when you announce a new service you offer.
It gets people talking about you, and this increases the flow of visitors to your blog for free.
Just for talking about a paid service you now offer.
Promote Affiliate Products
The readers in your niche have specific problems to solve.
And you can offer them solutions in the form of affiliate products.
These can be information products from large affiliate sites like Clickbank, Amazon and others.
People love to read about things that help them solve their problems.
In fact, one of the biggest uses of Google searches is to find things that help solve specific problems.
So, when you talk about these things, and offer real solutions to your readers, you get lots of visitors to your blog for free.
You might hesitate, thinking you don't want to "sell" stuff on your blog.
Forget about your fear.
Just focus on the desires of your readers.
They want to be able to buy things that help them solve their problems.
Offer those things on your blog, and you'll get plenty of visitors to your blog for free.

Now that you know the keys ways to expand your business, it's time to get to work.
Forget about your advertising budget, and start working on some of these methods.
Leave me a comment below to share your thoughts and experiences.
Which of these methods are you using now?
Or which ones are you ready to try out, or refocus your energy on?
How will you get visitors to your blog for free?
-Donna
PS: Don't forget to share this article on your favorite social sites 🙂