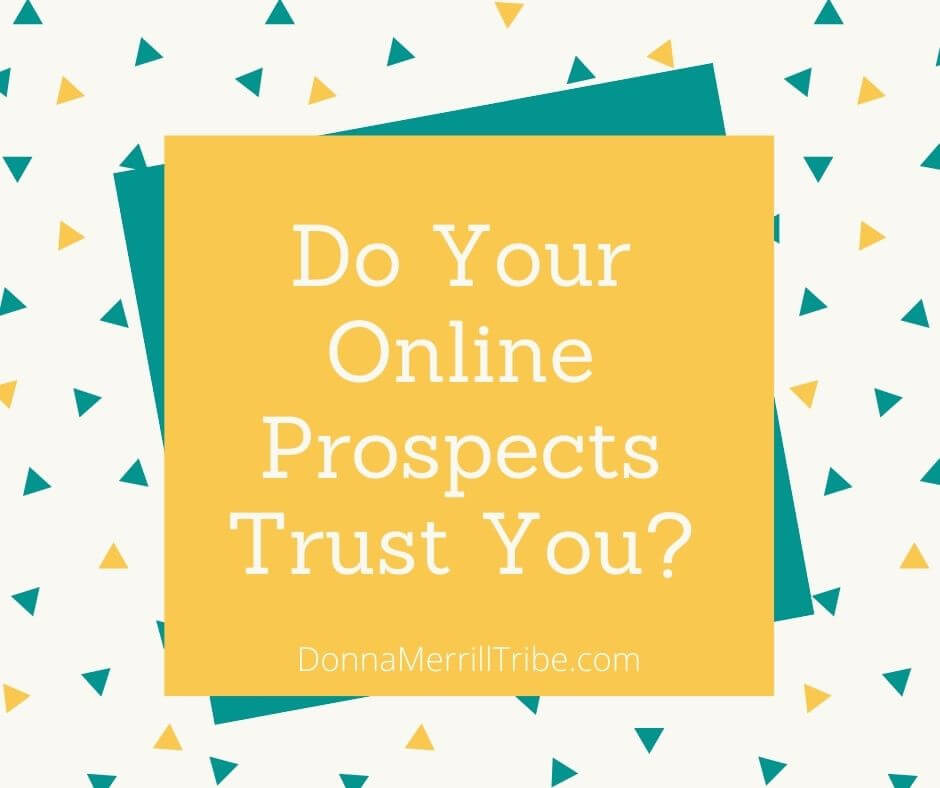 This is the first question to ask yourself.
Really, do your online prospects trust you?
If they do, your online business has unlimited potential for growth and prosperity.
But if they don't, then you are doing some things seriously wrong.
And you have to get them straightened out before you can reach your goals.
Trust is everything for your online business, blog, affiliate marketing or network marketing efforts.
Once you've earned their trust, your prospects will respond positively to your information, instructions and recommendations.
I'm not suggesting you use this trust-bond to manipulate people, for that would be a violation of the very trust you need to create.
I am suggesting you use it to get their attention.
And once you have their attention, you can actually help them.
Without it, you are powerless and ineffective as a blogger or online marketer.
Enough about why you should get your online prospects to trust you.
Now, let me give you 3 ways to be sure they do.
Demonstrate value
By online prospects, I'm talking about people who could be interested in your content.
So, if you're a blogger, for instance, your prospects would be people interested in what you write about.
Your very first contact with your prospects should demonstrate value.
Show them that you are someone who can help them solve their problems.
Give them something that can improve their lives in some way.
In other words, you need to demonstrate to them what value you have to offer.
Notice, I didn't say you need to tell them that you can help them.
You need to actually do it.
Demonstrate value in some small way to your prospects.
But leave no doubt in their minds that you are someone they want to hang around more.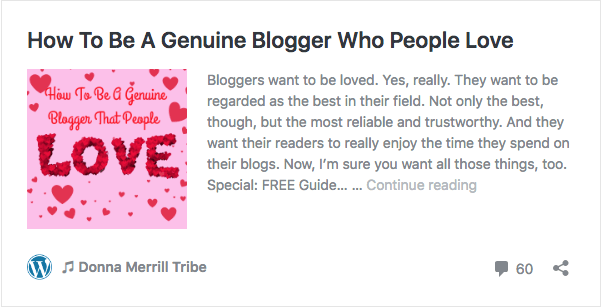 If your prospects are looking for smoother skin, for example… help them achieve that.
Maybe you can give them specific facial exercises they can do while they are driving.
Or share a fruit smoothie recipe that helps.
Whatever it is, you can help them improve their lives, by giving them small solutions that they can implement immediately.
This is how you earn your online prospects' trust.
And they will continue to trust you more and more, as you continue to help them solve problems and overcome obstacles.
Offer engagement
When readers first come across your website, blog, social media profile or update… don't greet them by trying to sell them on something.
Don't ask them to "join my email list" or "buy this great product" or "act now to get your 60% discount."
Now that might work for an e-commerce site.
After all, people visit e-com sites to buy stuff.
And if they can get a discount, why not?
Or if you tell them you run flash sales periodically, but only for email subscribers, then they may actually want to volunteer their email address in hopes of scoring some great deals.
But that's only because they visit your site for one reason only… to buy.
So, sure, start selling right away.
But any other site, you need to offer your visitors much more than a "good deal" on something.
Build a relationship
To earn your online prospects trust, you need to show them that you want to engage with them.
Put out a signal that you want to build some sort of a relationship.
I'll show you what I mean.
Let's say I have no idea who you are.
But while surfing the net trying to learn how to build a good network marketing business, I find your blog post.
It caught my attention because the title is "7 shortcuts to making your network marketing business a smashing success."
So I click over to the article, all ready for some great strategies.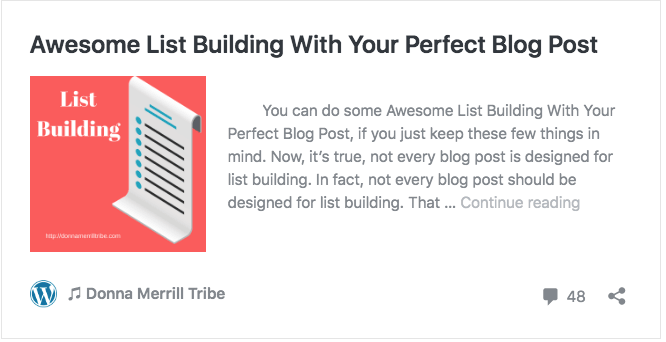 Instead, I am greeted by a splash page with your photo and some generic pitch like, "Want Leads for your Business? … give me your email address."
Now, remember, I have no idea who you are, what you do, if anything you're putting out on the internet has any value, or any relevance to me and my situation.
Yet, before I get to see your article (the one I was anxious to see), I have to decide whether or not I want to get emails from you.
I take a moment to try to get off the splash page and onto the article, but one of two things is going to happen.
One is that I get frustrated and just click away, and continue searching for what I want (not what you want me to do).
The second is that I actually get to your article, but before reading one word, I already mistrust you.
You seem like you're here to get something out of me, not to give me the great info that the title of your blog post promised.
And you have certainly not signaled that you intend to engage with me, to speak to me, or to build any kind of a relationship.
If you want your online prospects to trust you, please, stop pitching them the second they hit your blog or website.
Unless you can do it in a way that transmits value and engagement.
Lead with value
The very first thing to do is to start engaging with them.
Give them a great, and valuable article.
Ask them to comment at the end of it, to bring them into the conversation.
Now, maybe, just maybe… the reader will want to follow your blog, your business and yes, jump on your email list.
Not because they got hounded enough, but because they sense that you really care about them, and really want to engage with them.
Don't apologize for selling
This may sound like a contradiction to what I just said about engaging with your blog and website visitors, as well as your social contacts.
But actually, it is not.
Let me explain.
You should never feel the need to apologize for selling things to your site visitors.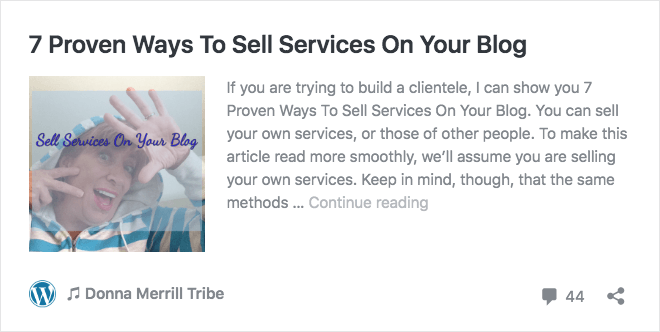 That should never be the first thing you do when they make contact with you, such as click a link to your blog post.
But… once someone has committed to reading your article, blog post, social media update or email message… you should give them value.
That usually means, you should help them solve a specific problem, or overcome a challenge.
And if you have a product or service, or if you affiliate such products and services, it is your obligation to share those things with your readers.
Not just to earn a sale, commission or client… but to let them know about things that can help them.
If I write a blog post, for instance, on how to write an email newsletter to your followers, doesn't it just make sense that I tell you about my favorite autoresponder service?
Or, for the sake of not looking "salesy," should I just leave that up to you to try to figure out.
Of course, I should try to "sell" you on (1) using an autoresponder service, and (2) getting started with the service I use and recommend for the reasons I outline for you.
Just because I might feel shy about "selling" doesn't mean my readers should have to suffer.
If your neighbor has a great dentist and you ask for the name because you need a dentist, don't you think they should tell you who it is?
Or should they say "I'm sorry, I hate to be pushy, so it's better if you just find a dentist on your own."
If you think the products and services you provide or promote are really worth someone's investment… tell them!
Don't be shy.
And don't apologize for selling.
They want your help.
Knowing what products and services can help them achieve their goals is an important way you can help them.
If you don't believe in the products and services you promote, then stop promoting them.
Otherwise, share the good news with your readers.
Do your online prospects trust you?
Do you know your prospects?
How well?
In order to run a successful online business you must be intimately aware of their needs and desires, challenges and problems.
Then, you have to make it your mission to help them.
If you do it right, you will rightfully earn their trust.

Leave me a comment below.
Tell me what you can do to earn that trust?
What have you been doing?
And what things might you start doing from this point forward?
Being perfectly frank and honest, tell me if you believe your online prospects trust you.
– Donna
Also, be sure to share this article on your social sites.