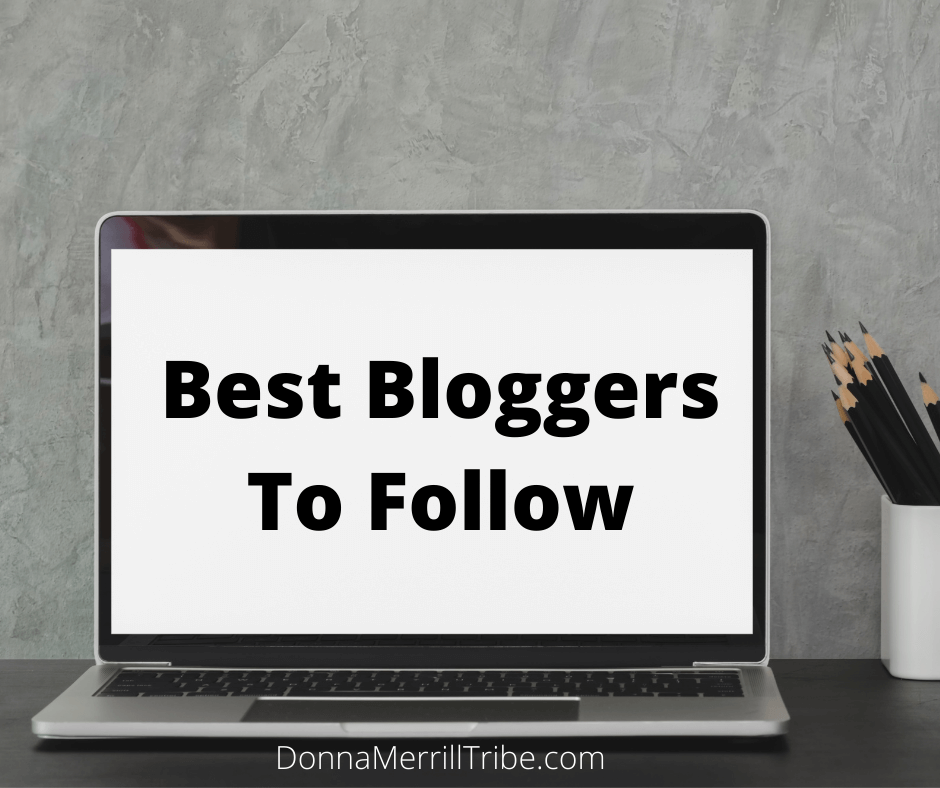 The best bloggers to follow 2021 are those who can best help you.
If you are a blogger, you want to build your own blogging business.
So it makes perfect sense for you to peek at what other bloggers are doing to build theirs.
But how do you know which are the ones you should follow closely?
Or, if some of those bloggers offer training courses or coaching for bloggers… which are the best ones to work with?
I'll answer those questions in this article, to help you determine who are the best bloggers for you to follow in 2021.
What is the best advice for blogging?
You have to know what you want to accomplish.
For example, let's say that you have a health blog.
Do you want to help people find alternative cancer treatments?
Or maybe information about relieving digestive disorders?
Is it your plan to sell books related to health issues?
Or maybe you offer private consultations.
How will your blog help you achieve your goals?
Whether you are starting a new blog, or continuing to build your existing one, you have to be crystal clear on why you blog.
Once you understand that, then you can begin to build a blogging strategy.
The core of that strategy, of course, is to design a plan for getting your content in front of people who will appreciate and value it.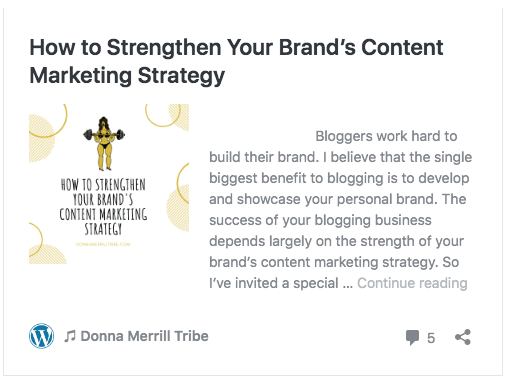 To do this, it's a good idea to follow other bloggers who are already marketing their content to the same audience you want to tap into.
That's why you will want to find, not just bloggers, but the very best bloggers to follow in 2021.
Who are the most successful bloggers?
When you start a blog and look for bloggers to follow as role models, you usually look for the most successful bloggers first.
But who are the most successful bloggers?
Well, you usually think it would be the people who are making money with their blog.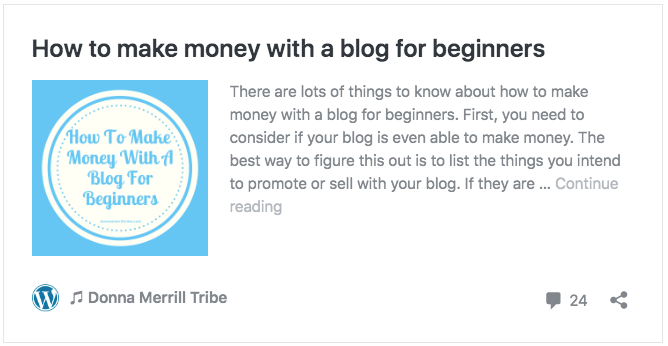 Or you look to see who seems to be getting a lot of traffic and building a good audience.
You may look to see what their Domain Authority is.
Or figure out how their blog post ranks in Google.
These are some of the criteria you look at to see who the successful bloggers are.
So you start to follow them.
You figure if they're successful, you can do the same thing they are doing and be equally successful.
Successful bloggers are not always the best bloggers to follow
Just because a blog appears to be successful, however, does not mean that you should be following that blogger.
I've seen many cases were very successful bloggers are not really that great at showing other bloggers how to duplicate their success.
In fact, the whole concept of duplicating somebody else's success is flawed.
Just because a blogger does very well with a certain style and approach, does not mean that you will do as well.
And you can't just look at the strategy someone else uses, so you can do the same thing.
There are too many variables.
It is very simple to identify some bloggers to follow and then try to imitate them.
But it is not so simple to get the same results.
Follow your own path before following others
So who do you follow?
Well, before you try to figure out what some blogger gurus are doing, make sure you know the path you are on.
The first rule is to follow yourself.
By that, I mean to follow your passion.
Who are you passionate about trying to help?
That would be your target audience.
What problems does your blog try to solve?
That will help you decide what content to create.
What will your style be?
That is who you are.
In other words, follow your own heart before you start looking for others to emulate or imitate.
If you are helping people solve problems, then you have an audience out there.
Or at least a potential audience.
You have to explore that.
You ought to find out who your audience is, or who you want it to be.
Not who somebody else's, but yours.
So my advice is, before you look to follow other bloggers, follow your own heart, talents and inclinations.
Is blogging a good idea in 2021?
Have you heard that blogging is not as great now as it was 10 years ago?
I have.
But that's simply not true.
There is more distraction on the internet now.
So while the face of blogging has changed, it's core appeal to deeply engage people has never been stronger.
Now this much is true.
Social media takes a bigger bite of people's online time than it once did.
Video is also huge.
But these things don't diminish good blogging.
They actually enhance it, if you take advantage of them instead of fight or ignore them.
That's what good bloggers do.
So, yes, there are bloggers who you can follow in 2021.
Those are bloggers who are in your niche.
But more than that.
They are the bloggers who are doing what works in 2021.
That means optimizing their blogs with mobile-first design.
Using live video to reach prospects.
Developing multi-platform promotion strategies.
Building deep social media connections.
Fostering reader engagement.
These are the things that are trending high in 2021.
But, just as important, there are those time-tested factors that are always critical to blogging.
Most of all, you want to follow bloggers who are helping people with high quality content.
Follow them to see how they are actually marketing that content.
What kind of audience do they play to?
And what kind of audience are they reaching?
Try to determine the strategies they use to build their business.
These are the bloggers you want to follow, not because they are making a lot of money or are wildly popular (the gurus), but because they are sharing their content with the same audience that you will share yours with.
And they are employing all the latest techniques as well as time-honored ones that simply work, year in and year out.
Best bloggers to follow in 2021
When you find a core group of bloggers to follow, then do it methodically.
List those bloggers that you want to follow.
Read their blogs periodically.
However often they publish, make sure you're there to see what they've done.
Learn the strategies they are using to promote their blog posts.
Figure out where they're promoting them.
And see exactly how they are doing it.
Look to see what kind of monetization strategies they're using on their blogs.
Then connect with them in some way.
Get involved in what they're doing.
Contact them on social media.
Leave comments on their blogs and social media threads.
You could even email them.
Let them know that you're following them because you want to learn the best strategies to use for your own blog.
You might also ask for guest posting opportunities.
Or you might ask them to guest post on your blog, or just answer some interview questions.
Finally, you could consider asking them to coach you to develop or improve your own blog.
Keep in mind, not all good bloggers are good coaches.
And some bloggers who don't get a lot of money, fame and glory, are excellent coaches.
Find a blogger who offers coaching.
My "Elite" coaching program is structured to help bloggers with day to day issues as they arise.
But I also have a short-term, intensive program designed to achieve specific goals that bloggers have.
Find someone you resonate with, who fits into your budget, and get started.
Don't just be a spectator.
Put things into motion if you want to create your own blogging success in 2021.
Nothing will move you forward faster than hiring a good blogging coach.
If you follow this outline for the core group of bloggers that you have decided to follow in 2021, then you will certainly be moving in the right direction to start the new year.

Now, I'd like to hear from you.
Leave me a comment below.
What are your plans for blogging in 2021?
Do you have your own personal list of best bloggers to follow in 2021?
-Donna
PS: Don't forget to share this post on your social sites 🙂