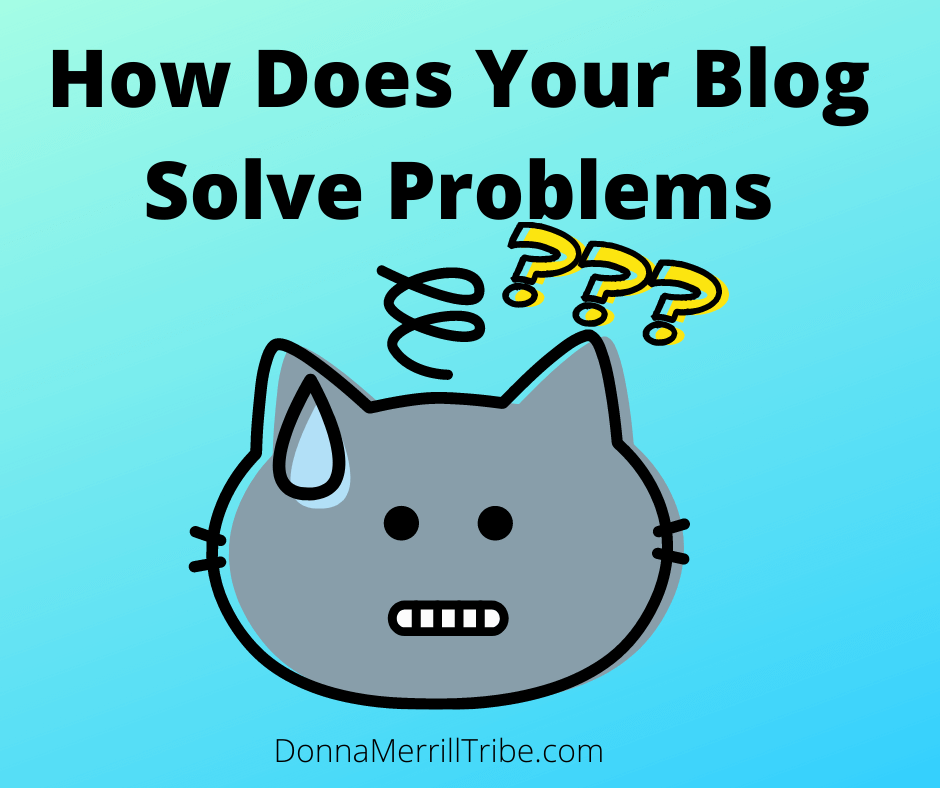 You must ask how your blog solves problems.
Or even if it does.
Because really, the only way you will ever run a successful blogging business is if you are in the business of helping to solve people's problems.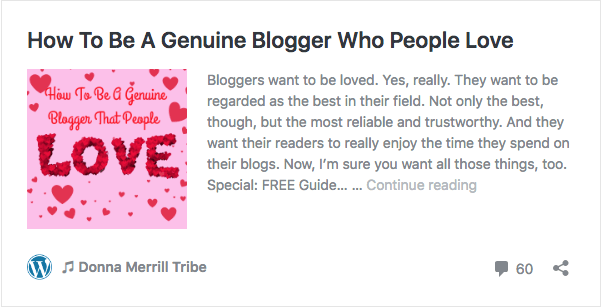 How can you be a problem solver?
You can help people avoid pain.
That's always a major way to get people to your blog.
What is it that they struggle with?
If your blog is about the best tires to buy, you know your readers are feeling pain.
They wouldn't care about reading your blog about tires unless they needed new tires, right?
So what's their pain?
Money
Tires cost a lot of money.
Where can they get good deals on tires?
Safety
Of course, they don't want to get real cheapie tires and compromise their safety.
Knowledge
But what's the difference between a good tire or a crummy one?
What's all the talk about treads?
What's a "performance" tire vs a "touring" tire?
You see, your "tire reader" is already feeling the pain points centering around having to spend a lot of money and also keep her ride safe.
Now, she has to figure out how to balance those issues with the actual tire she needs.
(Can you tell that I just learned my tires are getting to the low-tread point?)
So knowledge is critical.
If your blog provides that kind of knowledge, there's a good chance that you'll have a good, steady readership.
And there's a good chance your readers will actually make a purchase for tires you recommend before leaving your blog.
That's how successful blogs are built.
How do you think like a problem solver?
Good bloggers think like problem solvers.
It becomes their stock in trade.
They know that people are only interested in improving their own lives.
Not in reading your blog.
But if your blog helps them improve their lives… then they'll be there!
Blogging to solve problems is the same process that business leaders use to solve problems in the workplace.
Using the tire example, if your blog has articles that tell people how to pick the right tires, and save money when buying them… and how to determine relative tire safety… then you are helping people when they need to buy tires.
So be in touch with your readers and prospective audience.
Know your niche inside and out.
Sure, tires are a commodity.
Something people can just click to buy instantly.
But I'm not just talking about e-commerce blogs like a tire blog might be.
Any blog is only as good as the problems it solves for it's readers.
And any blogger can only succeed if she is helping people.
That means, helping them avoid pain.
But it also means, helping them achieve their goals, realize their dreams and improve their lives in any of a thousand ways.
So the way for you to become that problem solver, is to know exactly what your readers want to achieve.
Or avoid, overcome, or deal with more effectively.
In other words, you must always think like a problem solver… because that's your key role as a blogger.

Above image from Be A Better Blogger:
The Secret To Writing Blog Posts People Want To Read
And the way to think like a problem solver is to think like the people you are solving problems for.
If you don't know what those problems are, do your research and make sure you do.
Can your problem solving be improved?
The funny thing about improving people's lives, is that it begins by improving your own.
Become a better person in order to be a better problem solver… therefore, a better blogger.
Improve your own skills and mindset as a problem solver if you want to really help people.
There is no gimmick, no software, no hack that will make you a better problem solver.
You have to roll up your sleeves and do the work to become a better helper.
There's a lot of things you can do to improve your problem solving skills and techniques.
For one thing, learn to do video.
Many of your readers will find more help from your videos than your articles.
If you don't know how to do video, then you need to learn.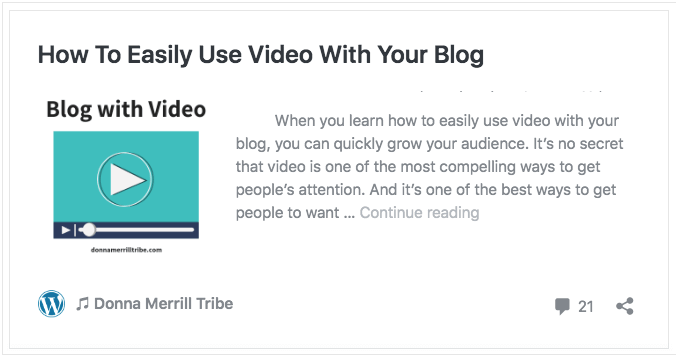 You can do it with just your voice narrating over an image or screen cast.
Or you can face the camera and talk to people directly.
They usually love that, and it really reinforces your ability to help them.
The very best kind of video is live video.
Learn to do Facebook Live video.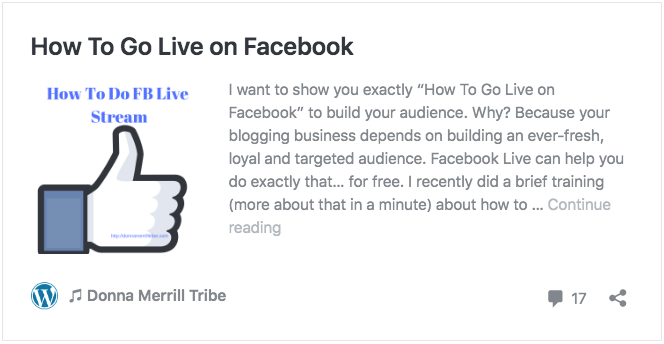 It's a great way to give help and assistance in a very personal way.
And video is just one example.
There are so many things you can do to bring your message to people.
But you need to actually do these things.
Start using the technology available to publish and promote blog posts that actually help people solve their problems and live better, happier lives.
Help Yourself
 As I've said, the best way to start learning how to help other people, is to learn to help yourself.
 You don't need to buy somebody's over-hyped, under-delivered "training course" to figure out how to help people.
Just think for a moment.
What problems do you have in your niche?
If your niche is how to buy tires, have you ever bought a tire?
It was a challenge, right?
What process did you go through?
Did you start with a Google search, calling local tire dealers, or what?
How did you do a price comparison?
And how did you figure out the safety features, the right type of tire you need, and all that.
You see, once you've solved the challenge of buying tires for yourself, you can show other people how to do it.
What if your best friend comes to you tomorrow and says, "Hey, I have to buy new tires for my car.  What a headache."
Well, you can tell her to sit down and you'll show her exactly how you solved that problem in your life.
So that's one person you helped with your knowledge and "expertise."
Now you can repeat that in a blog post.
In a series of blog posts.
You can include links to affiliate sites to earn some commissions, right?
Add images, do a video, write an ebook… anything that will actually help people!
Now, get the message out.
Help 5, 10 and 50 people.
Your blog is solving problems.
Now find more common problems in your tire niche.
Write articles to help solve those, too.
Your blog is now on a solid success path.
How does your blog solve problems?
I'd like to hear from you.
Leave me a comment below.
Does your blog solve problems?
Do you help your readers overcome procrastination?
Or maybe create great graphics for social media?

You might have a fashion, travel, health or self-improvement blog.
People have problems, challenges and aspirations in every niche that exists.
Whatever your niche is, I'd like to know this…
How does your blog solve problems?
-Donna
PS: Please share this article with your social media friends.
Thanks much 🙂