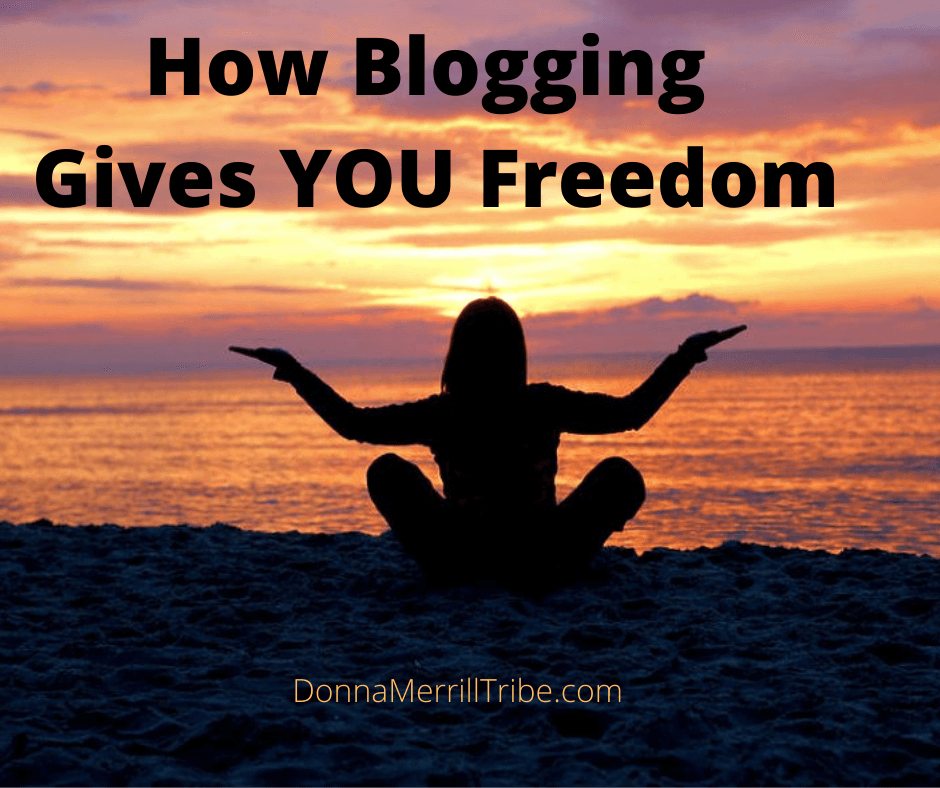 Blogging freedom comes in many sizes and shapes.
It means different things to different people.
One person's freedom could be another person's imprisonment.
There are two things I hear most from bloggers searching for freedom.
They want blogging to give them financial freedom.
And they want it to give them the freedom of time.
Blogging gives you financial freedom
Blogging can give you the freedom to earn unlimited income.
Yet, you want to do it on your own terms.
You want to be your own boss.
That means, you want to build your own business.
And you want the freedom to build a business around something you love.
Blogging gives you the freedom of time
Blogging gives you a chance to do what you want, when you want.
No more working on other people's schedules.
You can make your own schedule.
And you can take vacations or travel anytime you want.
Here are 16 Bloggers Who Make Enough Money to Travel the World in Style.
Blogging gives you the freedom to use your time as you choose.
How blogging gives you freedom
Whatever kind of freedom you're look for, blogging can help you get it.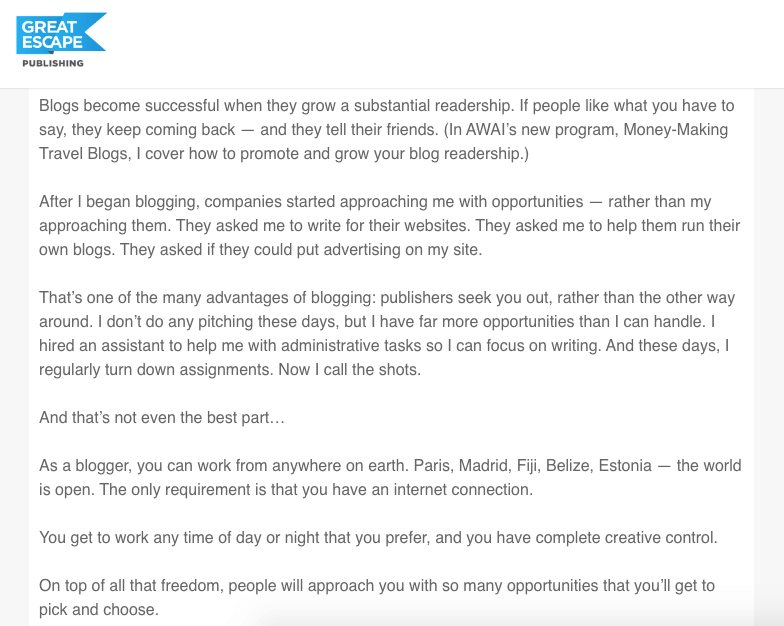 But it doesn't just happen when you get a domain name and publish your first blog post.
Freedom doesn't mean freedom from effort, but freedom to focus your effort on the right things.
What is blogging freedom?
Blogging gives you freedom to make your own choices.
Work at what you love
People always say they want to work at what they love.
Is that you?
Are you one of the few people who actually gets to do what you want?
Or better yet… gets to do what you love?
We often hear about that from musicians, writers, athletes, performers and others.
They say they are so lucky to be doing what they love.
Are you that lucky?
Do you get to work every day at something you love?
Or do you just work to pay the bills, even though you may not like your job at all?
What is your passion?
As a blogger, you don't drag yourself into work just to labor mindlessly at something your "boss" tells you to do.
Instead, every day you get to work at something you love.
Like Ryan Biddulph gets to do on his blog, Blogging from Paradise.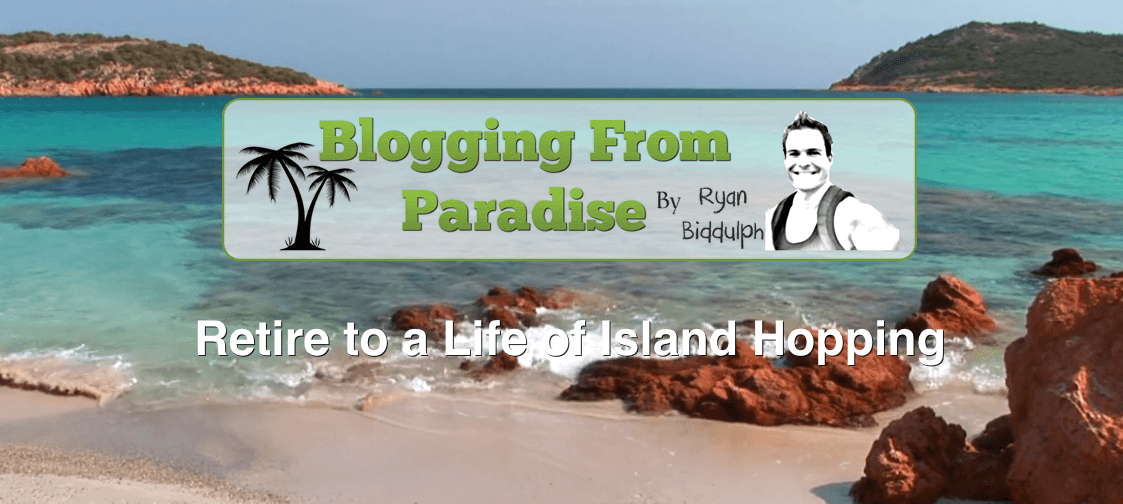 And like Lisa Sicard does on her blog, Inspire to Thrive.

Or like Moss Clement does on his blog, Moss Media.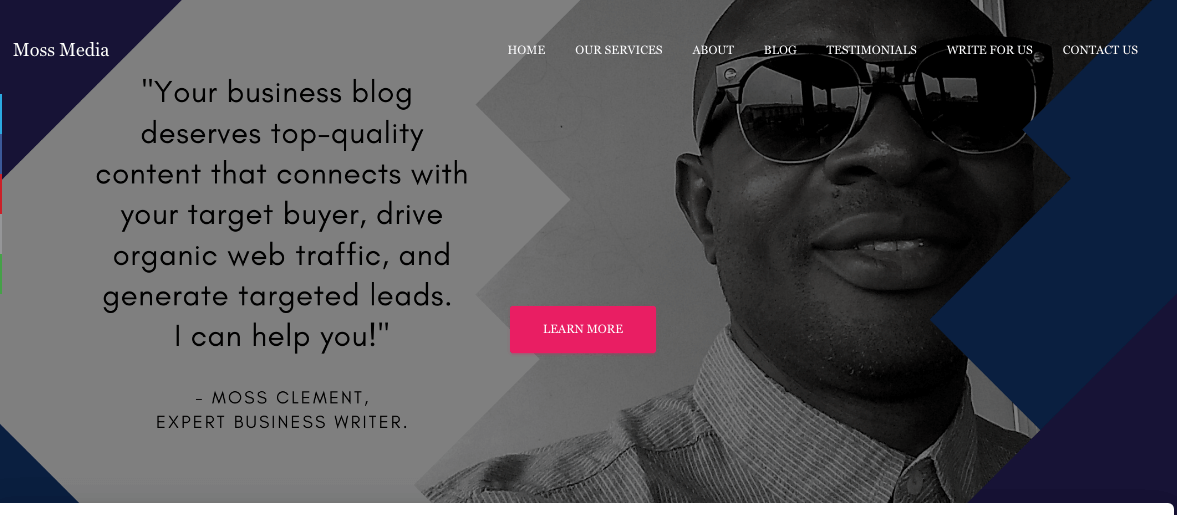 And these are just a few examples of bloggers who have the freedom to do what they love every single day.
You can enjoy that same freedom.
Just choose the niche you want to blog in and get to work.
Travel?
Health?
Marketing?
Self-improvement?
Whatever you are most passionate about, you get to choose.
But then, you do have to work.
Blogging requires effort.
Blogging gives you the freedom to do what is right
In order to gain the freedom blogging can offer, you need to make your blog work.
Even though you may love what you're blogging about day in and day out, if you have no readers or income or any measurable success… your blogging days won't last for long.
But wait.
So you might complain, "I thought you said blogging is a way to freedom."
True.
But don't get confused.
Freedom doesn't mean you can just do anything you want, anytime you want.

What it does mean, is that you are given the freedom to choose what to do.
But your choice depends on your ability to do what works.
You have to do the "right things" in order for your blog to work.
And you have to do them consistently, every single day.
It's not like you don't have to do anything and success will come your way automatically.
But you can choose the things you will do.
You get to decide what niche to blog in.
And who your audience will be.
You can choose to write a long blog post, or a short one.
And sure, you pick the titles and topics.
Want to add video?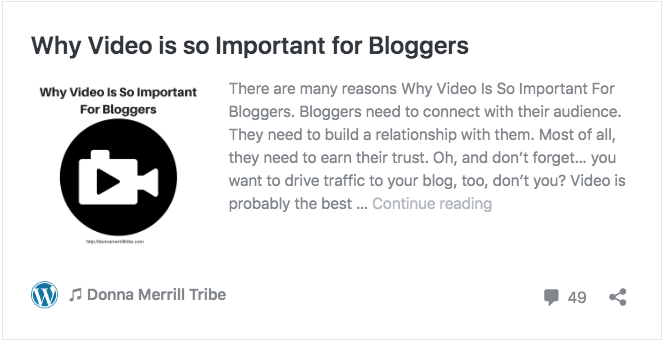 It's your choice.
Everything is your choice.
But blogging freedom does not mean freedom from responsibility or hard work.
And it doesn't mean there are no rules.
So here's what I consider to be the 3 most important rules for enjoying blogging freedom.
Do what you DON'T want to do
What is it you do not want to do in your blogging business?
Now, think of what makes you most uncomfortable.
Or, what you think you are "just not good at."
Well, if those are the right things to do, then you have to do them.
You just have to do them.
But notice, I said if they are "right things" to do.
So you have to know what is key to making your blog successful.
The good news is… blogging freedom means you can choose to do those things.
But it does not mean that you can just do the stuff you like, have fun and ignore critical things that you are uncomfortable with.
Do the right things
Your job as a blogger is to figure out what those "right things" are for your business.
Maybe that's the first uncomfortable challenge you have to own up to.
Figure it out.
Map it out.
If you can't do it, hire a blogging coach to help you.
One way or another, you must have some kind of blueprint to work from.
Then you have to commit to doing all the right things.
And, yes, that means you even have to do those things you don't want to do.
Blogging freedom doesn't give you the benefit of picking and choosing what you like to do.
You've got to do it all.
If there are things you just can't do, then you have to hire someone to do it for you.
Or, you have to use a software or service to accomplish it.
You have the freedom to decide what is most critical to get done.
And you have the freedom to decide how you will make it happen.
But it must get done.
Whether it's doing statistical analysis of your blog, or getting video integrated into your blogging, running Facebook Ads… whatever you understand to be critical to your particular blogging business…
If you don't do it personally, you have to supervise the people you hire, or manage the software or service you are using.
At the end of the day, it is your responsibility.
You must get it done.
And you must get it all done.
That will always include doing stuff you just don't want to do, that you absolutely hate doing, and that you just don't know the first thing about.
Do those things you don't want to do, FIRST
As you begin each new day in your world of blogging freedom, guess what you have to do FIRST.
That's right… the thing you would much rather do LAST.
Why's that?
Because if you save them for last, they'll probably go undone.
Who ever does every single thing they set out to do each day?
Most of us have a few things left to do when the lights go down.
And those are usually the things we never really wanted to do anyway.
It's much nicer to say, "it's been a long day, I'll do that thing I hate to do tomorrow."
And when tomorrow comes, that thing you hate doing gets put last on the list again.
I know bloggers who run their business this way and literally never do the things they don't like.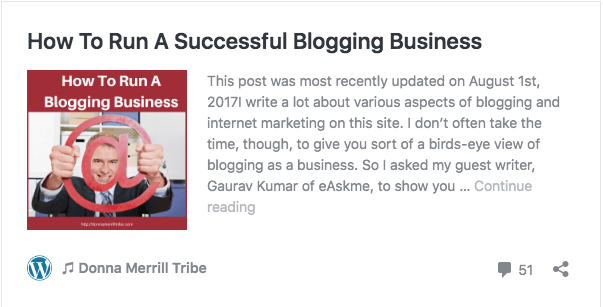 The biggest blogging stumble
It's very, very common for a blogger to tell me things like this.
"I know how important it is for me to write an ebook."
"How important," I ask, "on a scale of 1 to 10, with 10 being the most important thing you can do to help grow your business?"
Answer: "I'd say 8 or 9"
Question: "So, have you started it?"
Answer: "Oh sure."
Question: "When?"
Answer: "I actually got it going about 8 months ago."
Question: "So where are you at with that now?"
Answer: "Oh, I don't know.  I just never had the time for it.  I guess I should get started on that again.  Maybe next month."
Results of the stumble
You see what's happening here.
The funny thing is, that as we discuss what things have been getting done, they're usually things that have far less importance.
But they're fun, inspiring, new.
So, they get done.
The "hard stuff" gets left undone.
Why?
Because it never takes first priority.
And not just first priority as an abstract idea.
But first priority on your actual to-do list… today… this morning… right now!
Surviving the stumble
You see, when you do that thing you hate doing first, it feels like a big victory.
You've succeeded at doing something you hate, or that you've convinced yourself that you're incapable of doing.
Now, for the rest of the day, you are in victory mode.
Things are going great.
You've got a spring in your step.
But keep putting that thing off, then all day long you live in dread and fear of having to still do that thing.
It drains your energy.
You find excuses to start slowing things down.
And you become a master of procrastination.
But you don't have to get stuck there.
Blogging freedom allows you to choose to do the tough stuff first.
Put it behind you and move on to things you're better at.
Things you enjoy more.
NEVER take a day off
Blogging freedom means doing the right thing.
It also means doing it consistently.
You have the freedom to build a momentum that moves your business forward.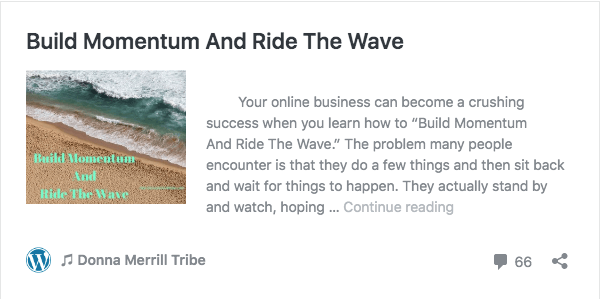 But momentum, by definition, is something that picks up steam, not loses it.
And if you do the right thing, every day, you get in the habit of always doing something to build your business.
If you do the tough stuff, the things you don't want to do, first… each and every day… you build a habit of succeeding instead of procrastinating and failing.
But in order to build that momentum, you must do it every day.
Bloggers ask me, "Can't I take a day off?"
Sure, you can.
If you want to make it that much harder to get things rolling forward again the day after.
You see, the more distance you put between your goals and your efforts to achieve them, the harder they become to attain.
Ask any athlete.
Do you think a gold medal figure skater takes days off?
Not many.
Ask anybody that excels at anything.
They will always tell you the same thing.
Every day is a new day to improve at what they love doing.
They don't take days off any more than I'd think of taking a day off from drinking coffee (or whatever it is that you really look forward to.)
That's the attitude that builds success.
And blogging gives you the freedom to do that.

So how about you?
Leave me a comment below.
Let me know what freedom you get from blogging.
-Donna
PS: Take a moment to share this article on your social sites, too.
Thanks so much!