Anyone doing business online needs to rely on effective email marketing.
Sure, people spend lots of time on social media these days.
But don't be fooled by that.
Most people are keenly aware of what's in their email inbox.
And they especially keep close tabs on those people that they value.
So, if you become a valued asset to them, there's really no better place to connect with them than through email.
After all, you pretty much have a direct, unfiltered connection with your followers via email.
You can send them email messages when you want, about anything you choose.
And there's no control over your business like there is on social media platforms.
You own your email list, and you can access it anytime.
So you're not at the mercy of some third-party monitor like Facebook, Instagram or any of the other big platforms.
Now, let's take a look at 6 online businesses that sorely need effective email marketing.
Bloggers
Email marketing is one of the most important functions of a blog.
Whether you are trying to build a business, or promote a cause, you need to stay in touch with your followers.
Bloggers need to build a community.
When people visit your blog, they may get useful information, or an interesting article.
But why would they want to visit your blog again?
Share content
Besides readers needing a why, they also need a prompt to revisit your blog.
How many blog posts have you read?
And how many sites have you visited?
Now, tell me how many you continue to revisit over and over again.
If you do, then why?
If you're a very loyal follower of a particular blog, then you probably bookmark it in some way so you can visit it repeatedly.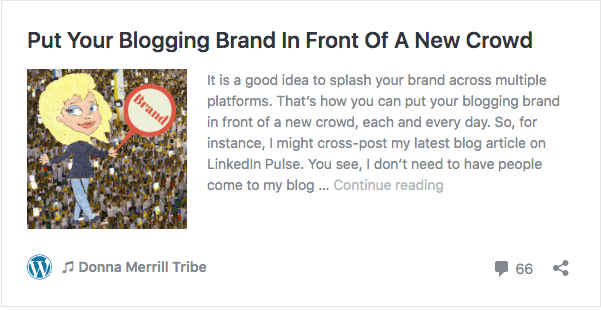 But that's pretty rare, isn't it?
How many blogs have you bookmarked to keep up on all the time compared to the number of blogs you have visited?
Very few bloggers will have such a loyal following that all they have to do is publish content and people show up.
Send traffic to your blog
But, when you have an email list of people who are even casually interested in your blog, you can prompt them to revisit it.
Simply email them when you have published a new post and let them know.
Now, sometimes, they may look at the title of your post and decide "Not interested."
But every now and then, something will pique their interest enough for them to click the link to read your latest blog post.
Affiliate Marketers
It always surprises me when bloggers tell me that they are not affiliate marketers.
Yet, they routinely embed affiliate links in their articles.
Being an affiliate marketer doesn't mean that you just blindly send affiliate offers to people.
It means that you try to introduce people to products and services that help them solve their problems.
Email is an ideal platform for sending out affiliate offers.
So, as an affiliate marketer, you certainly need to do effective email marketing.
But email is important for another, really bigger reason.
It gives you a platform for helping people.
Not just for selling them stuff.
But selling them things that will help them break through obstacles that may be holding them back.
Also, you need to teach and inform them.
Really make them glad to be on your email list.
Show them, with your consistent value, that your email newsletter is about them, not you.
Business Builders
The truth is, effective email marketing is extremely valuable for anyone doing business, either online or offline.
Bloggers and affiliate marketers are online entrepreneurs.
But what I've said about them also pertains to anyone with a business.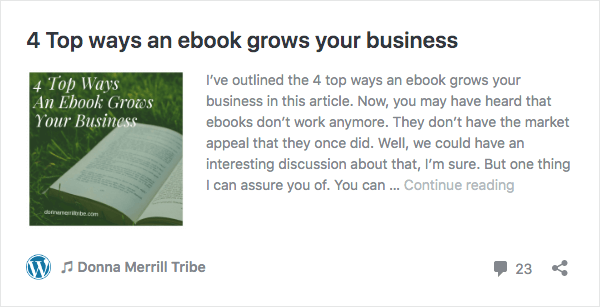 Local business
Do you have a professional practice?
Maybe you're a lawyer, accountant or surgeon.
These are local businesses insofar as they do business with a strictly local clientele.
You won't want to build an email list of international prospects for colon resections.
If you practice surgery in Michigan, than you want to focus on that local prospect base, not people in New Zealand or California.
The same goes for any brick and mortar business.
If you run a pizza parlor, you are serving a local clientele.
All of these local businesses and practices should be building email lists of customers, clients and prospects.
Offer special discounts and expert services, of course.
But like with any email list, give value, too.
Let people know more about dental procedures available, how a surgical procedure can help remedy specific illnesses or what the history of pizza is.
People want more than just deals.
They want to know you, build some rapport and feel special for being on your email list.
Build your brand, not just an email list.
Business opportunity representatives
Anyone using network marketing to promote a business opportunity knows how important it is to have a steady inflow of leads.
Surprisingly, though, many of them don't think that an email list helps that process along.
Their belief is "get on the phone" if you want to bring someone into your business.
That's true, but who are you going to get on the phone with?
How do you know if someone would be interested in your industry or products?
Is the fit good?
Well, just like a sales funnel helps get people to make purchases, a "prospect funnel" helps them gain interest in your opportunity.
This is where you let them know more about your business and services.
But most importantly, you build that relationship with them.
Get them to know you a bit better, and their trust in you will grow over time.
You know, State Farm Insurance uses the tagline… "Like A Good Neighbor."
Take advantage of your email messaging to keep reminding people that you're not just another business person.
You are their good neighbor.
Coaches
Are you a life coach?
A business or SEO coach?
If you work with people to help them achieve specific goals, then you are a coach.
Just like a tennis coach might help somebody improve their tennis game, you could be helping people improve some part of their lives.
overcome procrastination
invest in real estate
get past fear of failure
If you have any kind of a coaching, consulting or mentoring program, then you need prospects.
That means you need to build an email list of people who have the problems you solve.
Find people who struggle with procrastination, for instance.
Get them on your email list.
Then, give them some quick solutions to that problem.
And let them know that you have a more intensive coaching program to help them even more.
When you brand yourself as a problem-solver in any field, people with that problem will start to seek out your services.
So, each email you send should…
show them how to solve a problem
build your brand as a problem-solver
deepen your relationship with people on your list
remind them that you have a coaching program to help them further
Vendors of products/services
Let's say you have a service to perform for people.
Maybe you do graphic design, video creation, or anything else.
You should follow the guideline I just gave for coaches and mentors.
Just tailor it to reflect the particular service you offer.
If you have a product, pretty much the same advice applies.
Except you would be showing how your product (instead of a service) can help your subscribers solve a problem.
Each email can help them solve a specific problem.
In addition, it can detail different aspects of your product, and how it helps even further.
Who needs effective email marketing?
So I've talked about 6 online businesses that sorely need effective email marketing to grow and cultivate a following.
Bloggers, affiliate marketers, business builders, business opportunity representatives, coaches and product vendors… all need to implement effective email marketing.
But you can see, pretty much anyone looking to run an online business, or do some form of online marketing, really needs to make effective email marketing the cornerstone of their business.
And they need to refine it to fit their specific needs.
Effective email marketing is the most direct and cost-efficient way to stay close to your followers.
It's also a great way to attract new ones through word-of-mouth recognition.

So how about you?
Leave me a comment below.
Tell me…
Are you using email marketing now?
Do you think you need effective email marketing?
-Donna
PS: Please be sure to share this article on your social media sites.
Thanks!