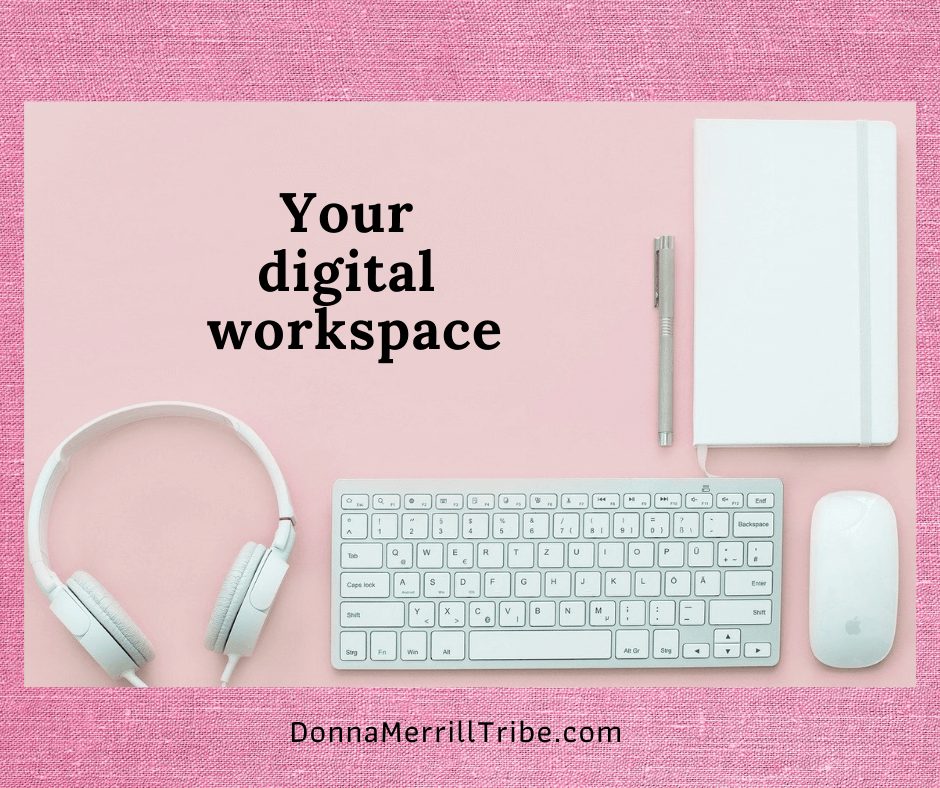 Are you free to choose your digital workspace?
Or do you have limitations?
In this past year, I've heard from a lot of people complaining that it's become harder for them to run an online business because of workspace issues.
This has been brought on by the enormous shift toward working at home, rather than at the office or other place of employment.
Have you always worked at home?
Now, you might think that if you've always worked at home, being told you must work at home is not a big issue.
Or, if you always worked at home running your own blog or other digital business, the same would be true.
But here's the problem.
Most people live with other people.
Family, friends, whatever.
So if working at home is still the same as it's always been for you, how about if your spouse or roommate suddenly starts working from home, too?
That could easily cause a shift in your digital workspace.
Maybe you've been accustomed to working at the kitchen table.
Now, with other people working at home, too, that might not be possible.
So, you might have to choose a different digital workspace.
Maybe the living room couch, your bedroom or even the local coffee shop.
Now that could be a rather dramatic shift for you.
Are you still able to maintain your normal work routine, habits and activities?
Does it make no difference whether you're working from your kitchen table or a coffee shop?
Many digital entrepreneurs find it difficult to adjust to a sudden change of workspace.
Have you recently been forced to work at home?
Now, here's another common scenario.
Say your digital undertaking is only part time.
You have a regular "day job" that pays your bills.
And, on the side, you are trying to build your online business.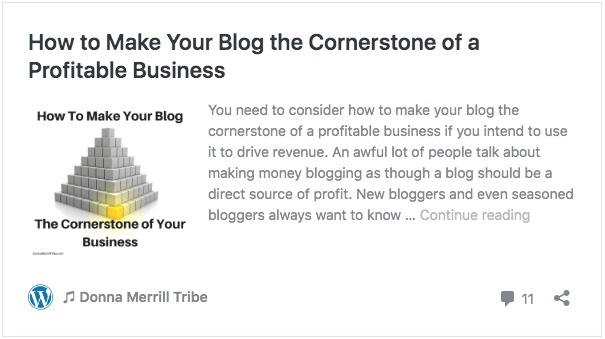 You're even looking forward to a time when it can replace your need to "work" a regular job.
So, what digital workspace have you been using?
Working on the job
Well, I hear lots of stories from people living these "two lives."
And their digital workspace can be lots of things.
Some people run their online business from their work desk.
So, while they're at work, they take advantage of free time and slack time to work on their own business.
Their workspace, then, is the same as their job space.
Working during lunch
Others with day jobs make libraries, coffee shops and other public places their digital workspaces during lunch or other personal times.
Some work in public places before entering the evening commute, so that they can get some work done.
When they do commute home, the traffic is lighter and their trip much shorter.
Working on the transit
If you use public transit, the train or bus might be acting as your digital workspace.
When your job becomes home-work
Now if you are suddenly told to work at home instead of coming to a work site, your whole work world changes.
Your day job has to be done from home.
But so, too, does your online work.
So now your workspace is at home.
This may be great for many people.
But some find it very difficult to handle because other people are at home, demanding their time and attention.
For instance, maybe you have children who were being taken care of by someone else, or by a school program.
Now, you may have to handle that task.
As much as you love your kids, it can really hurt your ability to get stuff done.
And it can certainly put your online business on ice until you can sort things out.
How much freedom do you have?
Now, despite all the limitations that these things can put on you, it's important to remember this.
You still have lots of freedom to choose your digital workspace.
And, as an online entrepreneur, that makes you pretty fortunate as it turns out.
So many people have been turned out of their jobs because they had absolutely no such freedom to choose.
Imagine being a waiter in a restaurant, or a personal trainer at the gym.
You must work at the restaurant or at the gym.
If those businesses close, or drastically reduce operations, you just can't work anymore.
You can't decide to design a different work place.
Sure, you could look for work at a different restaurant or gym.
But as we've learned over the past year, if all restaurants and gyms are forced to close, you have nowhere to go.
There is no workspace available to you unless you switch to a different job or career.
Shifting your digital workspace
So, here's the thing.
If you're a blogger, an affiliate marketer, or any kind of online entrepreneur at all… you have the freedom to make a shift in your digital workspace.
In fact, you have the obligation to use your creativity to make changes that will keep you productive and in business, even while others all around you may be going out of business.
So, if you've been working in an office and have now lost that as your digital workspace, you'll have to make changes.
If you've been working home all along, but now are surrounded by other people and obligations that make it an unfriendly place to get things done… that's right… make some changes.
Or, if you've lost your favorite workspace… the library, your commuter train, a coffee shop that closed, a living room that suddenly seems more like Grand Central Station than your home… you've got to shift your digital work space to something conducive to running your business.
And the fact that you can is one reason among many that running an online business gives you so much freedom compared to a regular job, career or even profession.
Get Creative
So, when things get turned upside down on you, where can you run to find a suitable digital workspace?
Well, that depends, of course, on your particular circumstances.
But whether you live in a sprawling suburban ranch, or a tiny city apartment, you can get creative to find a place to work.
Here are just some of the things I've heard about that students tell me works for them.
closet (converted to an office with a light and a stool or small table for a desk)
bathroom (yes, I have one student who locks themselves in the bathroom to find quiet space)
yard
deck
public park
library
beach
docked boat
And certainly there are more conventional alternatives:
put a small desk in the corner of a living area or bedroom
create alternate times for using an area, such as "I'll use this space from 10 to 12, you can use it from 12 to 2," etc.
put a folding stool or chair under a desk or table to make your workspace even more compact
carry your laptop around anywhere that there's a clear space at any given time (and be ready to move again at a moment's notice if necessary)
sit in your car in a public place, making use of your laptop and other devices to work
find a quiet table at coffee shop or restaurant where nobody cares about the amount of time you spend there
There are many, many ways to keep working, even if it poses a challenge.
But use your creativity.
These are just a few ideas, but I'm sure there are many more.
Choose your digital workspace
Being an entrepreneur means that you know there will be hurdles to clear and obstacles to work around.
So, that's what you'll have to do here.
Use the freedom you have as an online entrepreneur to choose your digital workspace.
Then make it happen.

Now I'd like to hear from you.
Did your workspace have to undergo a transformation in the past year or so?
Or were you able to hold on to your regular spot?
Leave me a comment below.
Let me know what you've done to choose your digital workspace?
-Donna
PS: Please share this article on your favorite social sites. Thanks so much 🙂