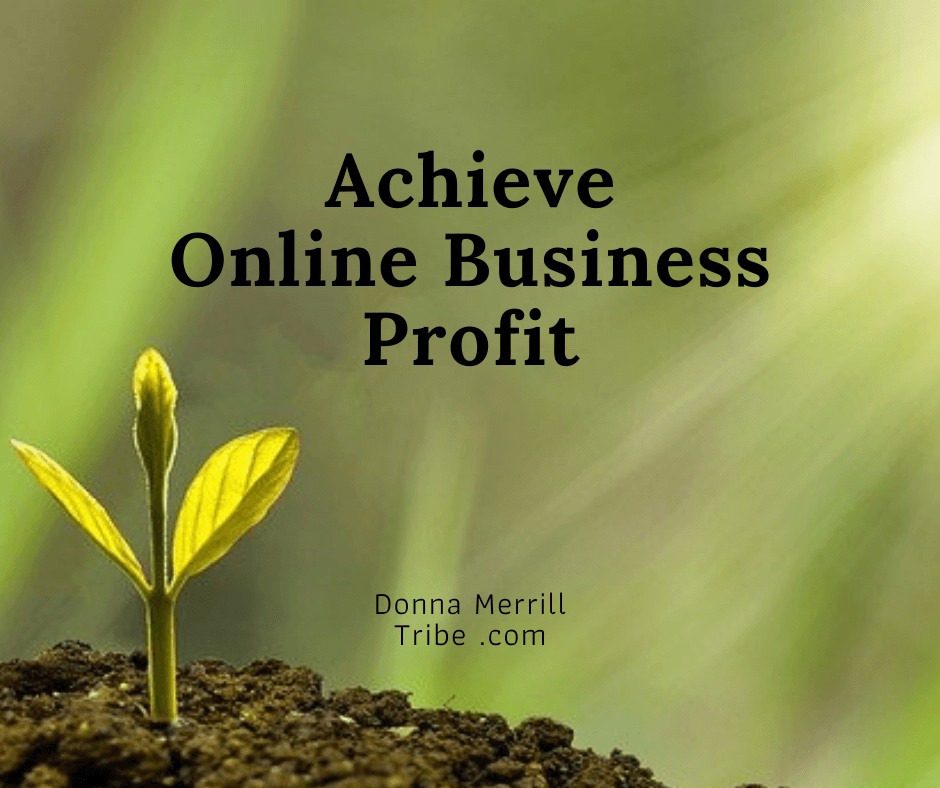 One of the first things my students ask me is how long will it take to achieve online business profit.
Wow.
That's a loaded question, don't you think?
It's like asking a garage band how long it will take to get their first paid gig, or their first studio contract, or when they will release their first album.
There are just so many variables that nobody can predict or estimate the amount of time it will take for your online business to profit.
But there are things you can do to make sure you are doing everything possible to speed things up.
And the extent to which you do, or fail to do these things will be a pretty strong indicator of how long it might take you.
Focus on just one online business model
I guess this seems pretty obvious.
But no.
It's really not.
I've actually coached people who have been running their blogs or online business for months, even years.
Some are affiliate marketers, others have a service to provide.
Most use blogging in conjunction with their online business.
But here's the thing.
They're either not profiting at all, or they're falling far short of the results they had hoped for when they first started.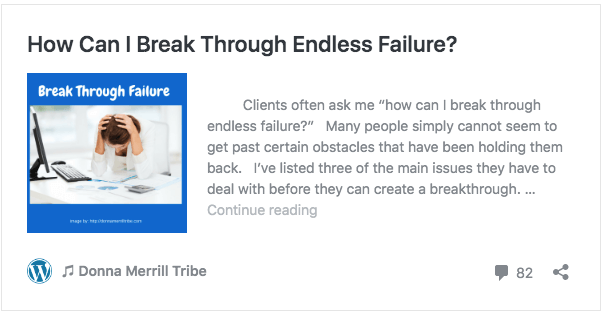 So they ask me.
"How long is it going to take for my online business to profit?"
And I know right away that this question comes from fear.
Fear that it's never going to happen.
So they want proof.
They want validation for their efforts… that they will pay off sooner rather than later.
And that's because they don't want to invest too much of their time doing something that may fail.
Can your online business profit?
Okay, so here's the problem with all that.
First of all, if you need validation that you should be doing what you're doing, you probably shouldn't be doing it.
You see, few businesses succeed because they are the perfect business to be running.
Instead, your business only becomes the perfect business when you use it as a way to help people.
Not to profit.
But to help people.
When you focus on profit, you're usually focusing on failure.
But when you focus on helping people, then you're positioned to profit.
Should you change course?
Second, if you're pushing hard to make your online business profit fast, that tells me you're ready to jump ship if it doesn't.
So you're really not committed to your business.
You're only committed to making profit.
And if the business you're running can't do it fast enough, you'll hop over to another one that you think might work better.
When you have this "profit fast, or else" attitude toward your business, you're not really focused on one single business model.
You're just fishing for anything that might profit.
And that's usually a recipe for failure.
You need to be absolutely convinced that you're running a blog or some other online business that is able to help people.
And because of that conviction, there's nothing you won't do to make it work.
You are prepared to "stay the course" no matter what.
Clarity
It's important to have clarity for your online business to profit.
Stop chasing gurus who try to pull you off track so you can buy their course, software or system.
Stay true to yourself, and to your mission.
That presumes, of course, that you are thoroughly familiar with your business.
And it presumes that you have a clear strategy for making it work.
Clarity starts by making sure you know what you're doing.
Do you know all you need to about your business?
Make it your business to know your business well enough to be able to help people.
And be clear on your strategy for making your online business profitable.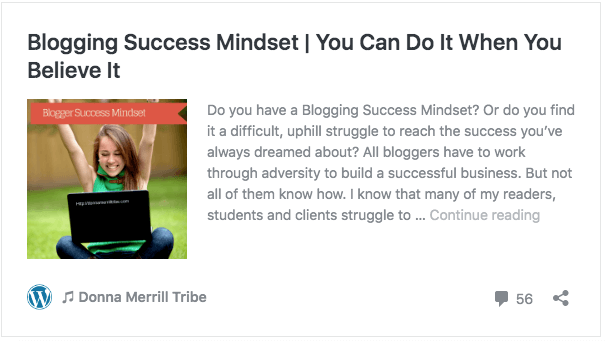 If you're not, then identify where you are lacking.
And figure out how you're going to develop that strategy, game-plan, or blueprint.
You'll get nowhere without it.
This is probably the most critical part of making your online business profitable.
So unless you're 100% clear on how you are going to reach your goals, then I highly recommend you work with a good online business coach.
Someone who can show you the way.
And of course, if you're looking to get into the profit zone as quickly as possible, then hiring a good coach is absolutely the first thing you should be doing.
Have a single business
I've already talked about the importance of having one single business model that you're working from.
That will give you the clarity you need to make your online business profit.
Without that single-minded, single-purpose clarity, you'll just be one more confused online business entrepreneur.
Have a single marketing strategy
Regardless of the online business model you choose, you are going to need to market it.
Don't try to market it with a barrage of strategies.
Develop one single strategy focused on one goal… to get your online business to profit.
If you don't know how to develop that single strategy, then please, work with a coach who can help you design it.
Your entire business will be driven by this strategy.
So be sure it's right.
And I don't mean to make sure it's "the best one."
There are countless strategies you might use to get your online business to profit.
But you need to develop just ONE that will work best specifically for you.
I can't overemphasize how critical this will be to your success, so get this right.
Just like a beautiful house will crumble if it's foundation rots, your business cannot stand unless it is built firmly on a sound marketing strategy.
Spin-off marketing strategies
Now, you understand that there will be an array of spin-off strategies.
You must start, and stick with, one primary strategy, though.
Then, as necessary, you will use others, too.
So if content marketing becomes your primary marketing strategy, for instance, you may also develop blogging, social media, video and others to help support that strategy.
But content marketing, in this case, would always remain as your main strategy.
The others would be useful only insofar as they help your content marketing become more effective.
Have a single profit strategy
For your online business to profit, it must also be based on a single profit strategy.
Here again, there may be many ways for you to profit from your online business
But you need to rely on one main strategy.
You don't want to be heading off in a hundred directions if your core strategy is not bringing in the profit you need.
It will only detract from your clarity and single-mindedness.
Both of those mindsets are absolutely essential for your online business to profit.
So sure, you could have lots of ways to make money.
But which one will you focus on primarily?
Maybe it's selling courses in your niche, or running webinars, or doing affiliate marketing on your blog or in your videos.
You might be offering a service, for example, and signing up clients would be your primary profit strategy.
But in addition to getting paying clients, you might be selling them your information course, or your coaching, or affiliate products.
You might be doing those things as part of your email marketing, or on your blog or Facebook page.
You see, once again, you must have a single profit strategy to get your online business to profit.
Then, as you continue developing that strategy, you could add other strategies to the mix.
Running your business
Once you have designed your business model, along with a marketing and profit making strategy, you need to take time to actually operate, or run your business.
Strategies are essential.
And you need to be perfectly clear on what your strategies are.
But you need to implement them or they will never result in profit.
I'm talking about the operational part of your business.
And it's essential to clearly plan and implement the operation, the running, of your online business in order to profit.
What's your Daily Method of Operation?
Developing clarity about the operation of your business requires a blueprint for taking action.
And not only action as a broad idea of what you need to do, but action in terms of what you will do on a daily basis.
This is called your Daily Method of Operation, or DMO.
You must have a clear DMO and stick to it through thick and thin.
What do you have to do as part of your daily routine?
Write an article?
Post to your Facebook page?
Publish a pin on Pinterest?
Figure that out.
Draw up your DMO blueprint
You won't find it all written out anywhere.
There's no one DMO blueprint that is good for every business model.
You have to figure that part out.
Or work it out with your online business coach.
Either way, get your DMO blueprint clear, then put it into action.
That will help you work with a distraction-free mindset.
No need to wonder what to do, just get down to the business of doing it each and every day.
That's the fastest way to achieve profitable results from your online business.
How long will it take for my online business to profit?
I know you want to speed up to the results you want… for your online business to profit.
After all, that could be a life-changer.
Quit a boring job
More time, travel and leisure
Move into your dream house
Stop worrying about bills and debt
There are so many ways a profitable online business could change your life, right?
I'm sure I don't have to list them all out for you.
You've probably got them right on the tip of your tongue.
And you probably think about them every single day.
But before you get to that point, you have to learn to give.
And here are the two ways I believe you need to start giving.
Give yourself the Gift of Time
Give yourself time.
Don't expect to start pulling in big profit after 3 months.
You might have to give it 6 months.
Or 12.
Maybe 2 years.
Maybe 5 years.
I don't know.
Nobody does.
It all depends on how hard you work, and how quickly you can master essential skills.
And of course, it depends so much on how you strategize in ways I've talked about already.
So, all that is uncertainty.
But this is for sure.
Drop the expectations
You need to drop the expectations.
Just keep getting better at what you do.
Maybe that means writing blog posts.
Or shooting videos.
In other words, focus on honing your skills.
Learning from your mistakes.
Improving your success strategies.
Whatever level of achievement you are at, be grateful for what it is.
And strive to build on it.
Unburden your heart by giving yourself the gift of time.
Give your readers the Gift of Caring
The quicker you can master this, the faster your online business can profit.
And I know so many online business entrepreneurs who never master this.
So you can jump to the head of the line when you do.
Your readers need to know you care about them.
They need to get the sense that you are trying to help them.
And they need to see how their lives can be improved by following you.
You see, all that amounts to one thing.
Trust.
People will trust you if they know you care about them and are trying to help them.
How do you do this?
It's really simple.
Stop worrying so much about what you want to achieve.
Focus, instead, on helping others get what they want.
That's it!
Just keep helping people.
Every day.
Love the process.
Also, love what you do.
And, most importantly… love your followers.

Treat them like they are your family.
You don't stop helping your family, do you?
Even if they're not getting it.
It's just an innate love that keeps you helping them, no matter what.
Unconditionally.
Do that with your readers, customers, followers… and you'll be surprised how fast you can achieve online business profit.
-Donna
PS: Please share your thoughts below, and post this article to your favorite social sites.