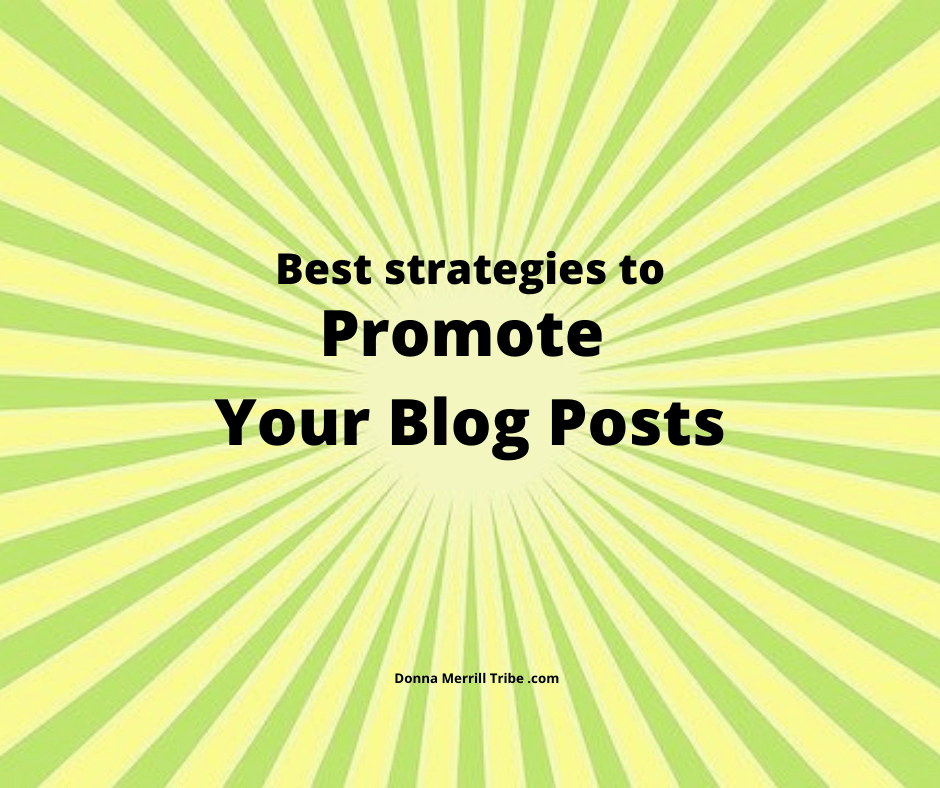 You must promote your blog posts to drive traffic to them.
It's not enough to simply write a great article.
Yes, that's the first thing you have to do.
But it's not the last.
Far from it.
In order to have a successful blog, you need lots of traffic.
It won't just happen because you're writing good content.
Not even if you're writing excellent content.
The bigger part of your blogging business must be dedicated to promotion, not production.
So let's take a look at some of the things you can do to promote your blog posts.
Promote your blog post on social media
The first thing you need to do is share your blog post on social media.
You work hard to put together a great article.
So when you've got it just the way you want, hit the publish button.
And then, immediately, grab the URL link and start sharing it on social media.
You can learn some excellent ways to promote your blog posts from Hubspot.
Next, you should create a sharing schedule.
Use a spreadsheet or just a word document.
List all the places you want to share it.
What would your list look like?
You'll probably want to choose from some of the most popular social media platforms.
Facebook
Twitter
Pinterest
Instagram
Reddit
and so forth.
Choosing the right social media platforms
You might not know what the best social media platforms are to promote your blog posts.
Especially if you're new to blogging, or if you've just started a new blog.
I think the best thing is to promote on as many of the big ones that you have time for.
Then keep your eyes open.
Watch the analytical charts on each platform.
Where are your blog posts getting the most attention?
This will start to give you an idea of which platforms are best for you.
Remember, it's not the same for everyone.
And if you have multiple blogs, it's not the same for every blog.
So do you homework.
When you find the best social media platforms for your particular content, then focus heavily on one or two of them.
Stay involved
Promoting your blog doesn't end when you link to it on a social media network.
That's fine and well.
It's a start.
But only a start.
It's really the very bare minimum you can do to promote your blog posts.
Unfortunately, many bloggers are under the impression that it's the only thing they need to do.
So they drop some links to their blog posts and then disappear.
One of the best strategies to promote your blog posts on social media, though, is to become a community member.
That means, get social, and stay social.
Get involved and stay involved in at least one of your favorite social media platforms.
Don't be a ghost.
Talk to other people.
Ask questions.
Answer questions.
Let people know you're out there.
Post things about your mood, something inspiring or even instructional.
Then, when you do promote your blog posts with links, you won't be a stranger.
People will be far more receptive to clicking those links to see what you've written about.
Automation tools can help
Social media is like a jungle.
There's so much distraction it's hard to see the forest from the trees.
How often do you post to your social media accounts?
And more importantly, do you implement a clear strategy to blog consistently?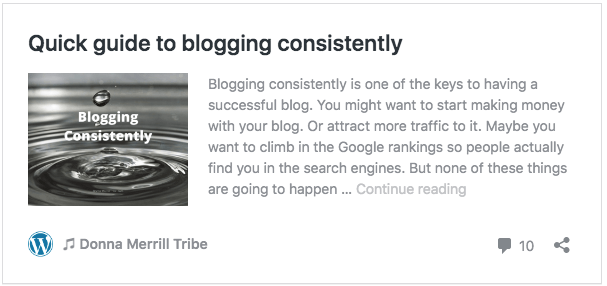 It's a big job keeping up with a steady drip feed of social posting.
But automation tools can really help.
You should find the automation tools that are best for the particular platforms you use the most.
They can save you a world of time.
And what's really good about that is that they will make sure you maintain a steady social media presence, even when you can't do it manually.
That's a key strategy to promote your blog posts.
Recurring promotion
Once you have chosen you automation tools, you should put them to good use.
One of the best ways to do that is to promote your blog posts on a recurring basis.
Here's what I mean.
Let's say you wrote a blog post 6 months ago.
You blasted it on all your favorite social sites, right?
And you scheduled it to go out repeatedly for, let's say, a week or two.
But what then?
It's a big mistake to forget about it once your latest blog post is published.
One of the best strategies to promote your blog posts is to do it on a recurring basis,
Remember, consistency is a key to blogging success.
On your blog
When you're writing your next blog post, think of one of your older blog posts that has some relevance to what you're talking about.
Put a link to that older blog post within the context of your new one.
I usually put an image of my old blog posts for people to click on.
You could also use an infographic, video or anything else that will prompt them to go visit your older blog post.
Do this repeatedly, preferably each and every time you publish a new article.
On social media
It's the same idea for your social media outlets.
Sure, post a link to your latest blog post.
But, on a recurring basis, post links to your older ones, too.
This is especially effective when do it on a recurring basis.
Your automation tools come in handy for this.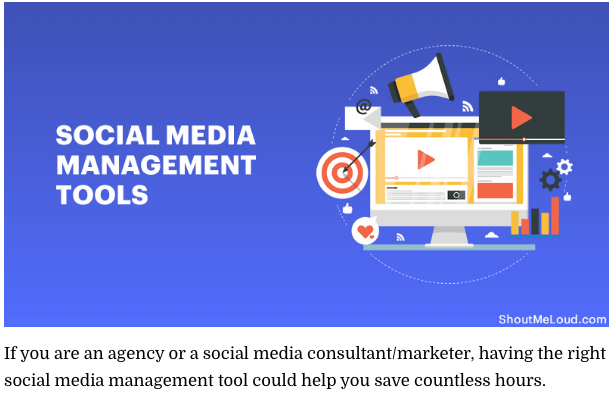 I encourage you to consider Harsh Agrawal's recommended social media tools, on ShoutMeLoud.
You can schedule your older blog posts to get promoted on a rotational and recurring basis.
And make sure to tag key people at the same time, like people you linked to in your article.
Don't just link to your blog posts all the time, though.
Try to embed them within your social media conversations.
A really good strategy to promote your older blog posts is to make them the subject of live videos.
Learn to use Facebook live videos for this purpose.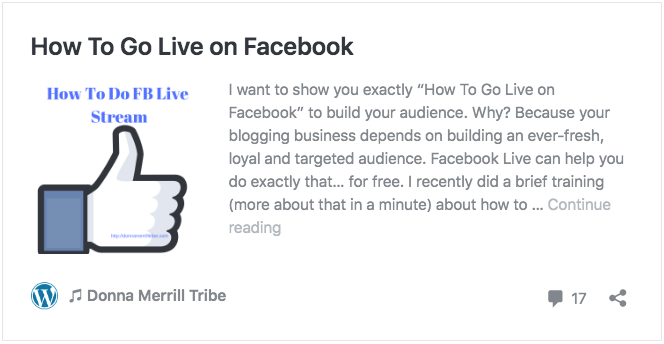 It's a really powerful way to promote your blog posts.
On other people's blogs
Besides doing recurring promotion on your own blog post and social media platforms, try using other people's blogs for this purpose, too.
Guest posts
Guest posts are a great way to draw attention to some of your older blog posts.
Contact some of the top bloggers in your niche to see if you can write an article for them.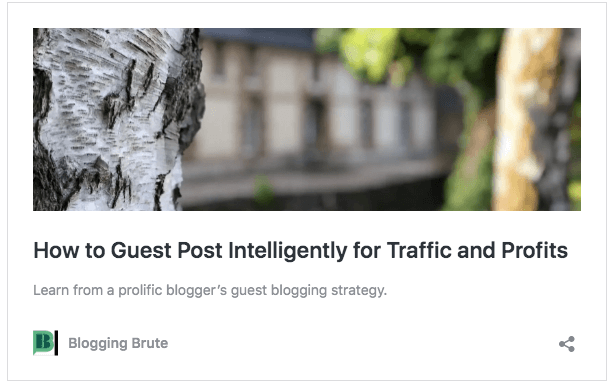 You can learn the art and business of guest posting from Ryan Biddulph,
from his guest post on Mike Allton's Blogging Brute.
And don't be shy about asking them if you can include a link or two so people can follow you back to some of the blog posts you want to promote.
Try to do this frequently so you can keep promoting your blog posts on a recurring basis.
Contextual links to your blog posts
Also, ask key bloggers to link to some of your blog posts within the context of articles they have already published.
Adding these contextual links to their content will help promote your blog posts on a recurring basis, as new traffic will continually find it's way to these articles.
You can also try to get your infographics, videos and other content elements embedded on some of these blogs.
This is a very effective way to promote your blog posts.
To get other bloggers on board with you on this, offer to reciprocate and link to their content in various ways on your own blog.
Best strategies to promote your blog posts
These are all powerful strategies that can help you to promote your blog posts.
Be creative.
Think outside the box.
Do whatever it takes to promote your blog posts.
Remember this.
Writing and publishing your blog posts is only the beginning.
You need to be spending far more time and effort promoting your articles than you do writing them.
That's the only way you can drive traffic to them, and grow your blogging business.

I'd love to hear your comments below.
What can I do to help you understand these strategies a little better?
Are there some others I might have skipped that you'd like to share here?
How much time do you devote to driving traffic to your blog?
And what are you doing now to promote your blog posts?
-Donna
PS: Share this on your favorite social sites, too. I really appreciate it 🙂