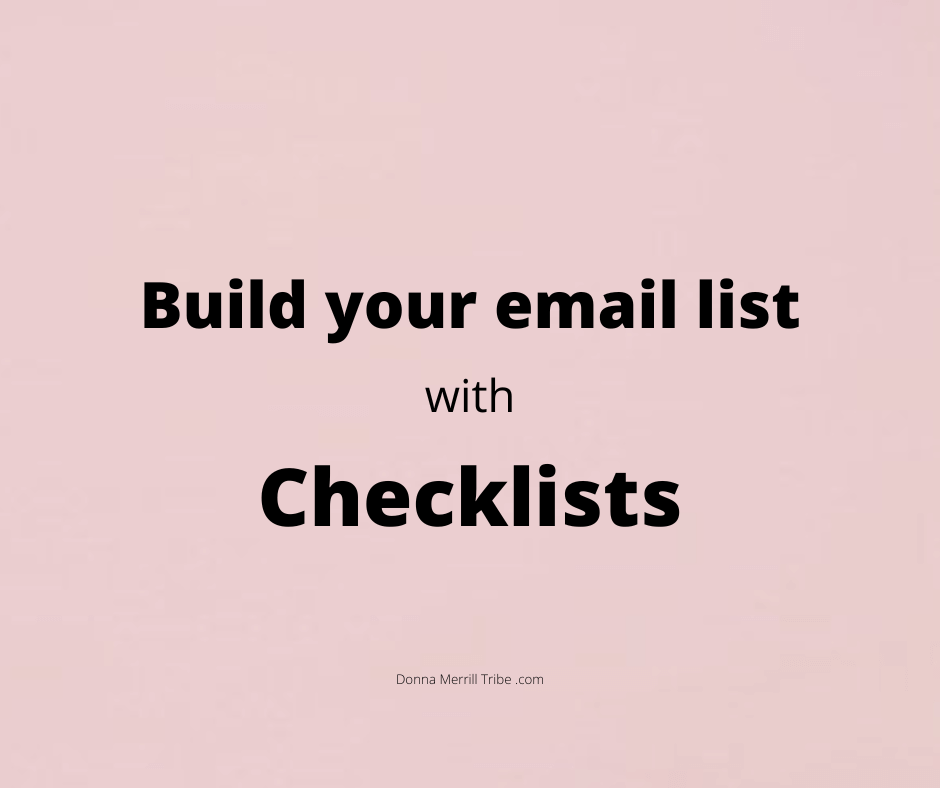 You can build your email list with free checklists.
It's really easy to do, and it can seriously help your business.
You see, one of the best ways to grow any business is by building a great email list.
The problem is, you have to entice people to want to subscribe to it.
I'm sure you've seen those web pages and forms that tell you to "join my email list for all my updates."
Do you join?
Well, I suppose if you're really in head over heels with the person asking you to join… sure.
But far more often, you're not interested in giving out you're email just to get more junk in your inbox.
And even if it's not junk, you'll probably never get around to reading all those emails.
So you try to keep your inbox as clear as possible, right?
Well, everybody does.
So you're challenge as a blogger or marketer is to break through that wall.
Get people excited enough that they actually want to subscribe to your email list.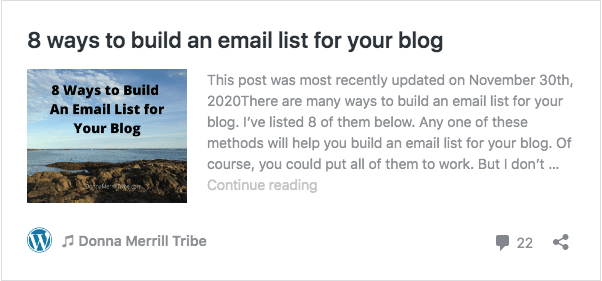 I'm going to show you a simple, but great way to do just that right now.
What sort of checklist will benefit your readers?
First, you need to know what your readers want.
More specifically, what kind of checklist would they find helpful.
But not just helpful, really.
More like, an incredible resource.
Something that will definitely help them accomplish something key to their business or life.
You see, if they don't find your checklist exciting and compelling, they won't be very anxious to get it.
And for you, that means that they probably won't bother signing up for your email list in order to get your "free checklist."
But whether they subscribe or not, they will be helping you build your business.
Let me explain.
The hidden benefit to offering checklists to build your email list
How many people subscribe to your email list in order to get the free checklist is a key step to building your business.
That's because it helps you understand what your prospective subscribers value most.
And it helps you in a way that's unique compared to other free giveaways you could offer people.
You see, when you offer a free checklist to grow your email list, you get to see if your readers find that information valuable.
If lots of people start subscribing in order to obtain the free email list checklist, that gives you incredibly valuable information.
You can see that your readers are keyed in to that specific piece of information.
So, knowing that, you can start creating more content on that topic.
For instance, let's say your free checklist is, for example, "10 places to promote your blog post."
If people are really anxious to get their hands on that checklist, you know that blog promotion is a big deal with your audience.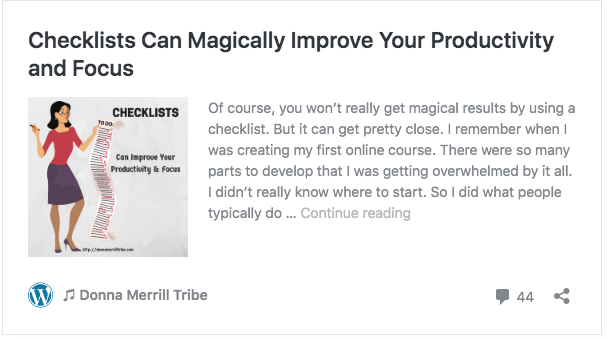 Now you can write blog posts, social media posts, create videos and slideshows… all about different aspects of blog post promotion.
But if the don't want that information, you get a valuable lesson… your readers are not interested in that topic.
So either way, you're getting incredibly valuable market research that can help your business grow.
A/B test your checklist offers
Another great way to get market feedback with email list checklists, is to offer a lot of them.
Using the above example, one checklist could be focused on "blog post promotion."
Another could be about "blog post creation."
Yet another could be about "guest posting" on other blogs.
You see, you can just keep offering an endless variety of checklists to your email list prospects.
Offer checklists on any topics that you think your readers would be interested in.
Their level of responsiveness will give you real-time feedback as to what topics actually ARE most valuable to them.
That can guide the strategic direction of your entire business.
Checklists are easy
Now, you can't do this with ebooks or video training courses, or just about any other "lead magnet" that you can think of.
That's because most anything else requires lots of time and effort on your part.
It's just not practical to do too many.
But with checklists, they're so easy and fast to create that you can pretty much kick them out any time you want.
This makes checklists one of the best incentives you can offer to build your email list.
How to create checklists to grow your email list
I told you how easy checklists are to create.
So let me show you just two of the simple ways to make them.
There are many other options, but I think these are two of the simplest methods.
Create checklists with Canva
Canva is a graphics program that you can make good use of.
It has a lot of paid features, but even the free program is good enough to do so many things, including checklists.
So let's take a peek.
Register for your Canva account
Just go to the Canva website.
Register for your free account.
You can always upgrade later if you want to use some of the advanced features.
But for now, just sign up for the free account and start using it.
It's not difficult.
And Canva has plenty of tutorials to show you around if you need more help.
Create checklists
Now, to create a checklist, you just go to your Canva account.
In the search bar, just enter the work "checklist."
You will be given options to proceed.
First, you can create a checklist from scratch.
It's really not difficult.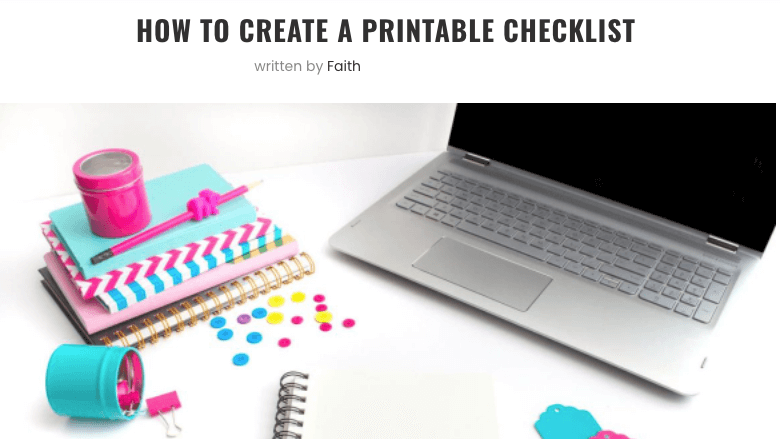 Learn how to create a printable checklist from For Mommies by Mommy.
You basically select a square shape for your checklist.
Give it a background color.
Then go the text tool and start typing the list you want for your checklist.
If you are helping people to plant shrubs, for instance, your checklist could look something like this:
buy a shrub to plant, a bag of shrub ground mix, and a bag of mulch
find the spot where you want to plant your shrub
place the shrub at that spot
with a hand shovel, score a circle on the ground that is twice the diameter of the plant
then dig a hole deep enough so the shrub will be even at ground level when planted
place your shrub in the hole
mix the ground soil you just dug out with the shrub ground mix at a 50:50 ratio
fill the hole in with the new soil mixture and pack it snugly around the shrub
(optional) you could place a square of landscape fabric around the site to limit weed growth
put 1 to 2 inches of mulch around the shrub
drench the area in water until it starts to puddle
continue watering it for the first 2 weeks to encourage new root spread
Add some design elements
Now you can add any design elements you want to make your checklist look spiffy.
You will probably want to add a title bar.
Using the above example, it might be "How to Plant a Shrub."
Then you could use images like a few different types of shrubs to dress it up.
At the bottom you could add text or logo showing people how to get in touch with you for more information, or how to access your blog or anything else that seems suitable to you.
Make your checklist printable
Now, when you're all done with your checklist design, you'll need to upload it in pdf format to your desktop in order to make it printable.

This Lifewire article shows you how to convert your checklist into a PDF.
You can import that pdf file to your blog if you want, and people can access it simply by clicking the blog page url you assign to it.
Of course, they can always print out that page.
Or you can directly download the pdf as an attachment or link to an email or "download page."
That way, when they request access to it, you can either re-route them to your download page, or tell them to check their email inbox to access it.
So now, your checklist is available either digitally, or it can be printed out by anyone you want to have it.
Create checklists with Google Docs
Google Docs are even simpler than Canva because you don't have to create your checklists as graphic forms.
All you really have to do is make a list of the things you want on your checklist.
Then turn these things into a bullet list.
You can also use a template if you want.
Go to your Google Docs account and add a new "sheet."
When you create a Google Sheet, you can select a checklist template.
Just modify it to your liking, and you have your checklist.
Adding a checkbox to a Google Docs checklist
After you're done typing out your list of items, you can add checkboxes to make things look nicer.
Of course, you can even get by with two or three underscores that people can use to check off.
That way, you're just manually creating a little line in front of each of your items.
These are not digitally interactive forms, but people get the idea.
Plus, if they print the form out, they can physically check either the underscore line or the check box.
They just can't do it digitally.
Adding design elements
If you want your checklist to look really nice, you can add various text formats for things like a Title and Resources or Contact sections.
The template has some basic formatting already done for you.
You can modify that to your liking, of course.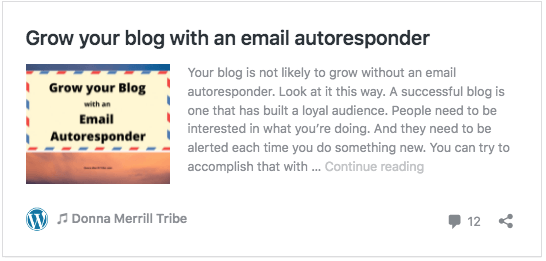 Now, truthfully, a Google Sheet or Google Doc checklist will probably not have as good a design look as one you could create on a graphics program, like Canva.
But, bear in mind, that you can also import your Canva design into your Google Docs.
That way, you can take advantage of the superior design features of Canva, along with the deliverability features of Google Docs.
We'll talk about that in a moment.
Make your checklist printable with Google Docs
The great thing about Google Docs is that you only need to generate a "share link" for your checklist.
You can then make this unique URL available to anybody you want.
How to deliver your free checklist
Once you've created your printable checklist, you can simply tell people to sign up for your email list to get it for free.
But how do you deliver on that promise?
Well, using a Canva form, you'll need to create a PDF version of your checklist.
I talked about that earlier.
You can then attach that PDF file to an email so it can be printed out by your subscribers.
If you use Google Docs, it's even simpler.
You only need to generate a "share link" for your checklist.
Open a file in your Google Docs.
Or, you can also open one in Google Sheets as I mentioned above.
Then just locate the "share" option and generate a shareable link.
Simply choose the "share with others" option.
Then share that link you just created with anyone you want to access your free checklist.
All they have to do is click the link and they'll get it instantly.
Build your email list with free checklists
Now that you see how to do it, you can start using free checklists to build your email list.
It's time for you to get to work on figuring out just what kind of checklist your readers would appreciate having.
Create the checklist.
Then offer it as a free bonus for people to subscribe to your email list.

I'd like to hear your thoughts on this.
Leave me a comment below.
What kind of checklists do you think can help you build your email list?
-Donna
PS: Don't forget to share this article on your favorite social sites. Much thanks 🙂