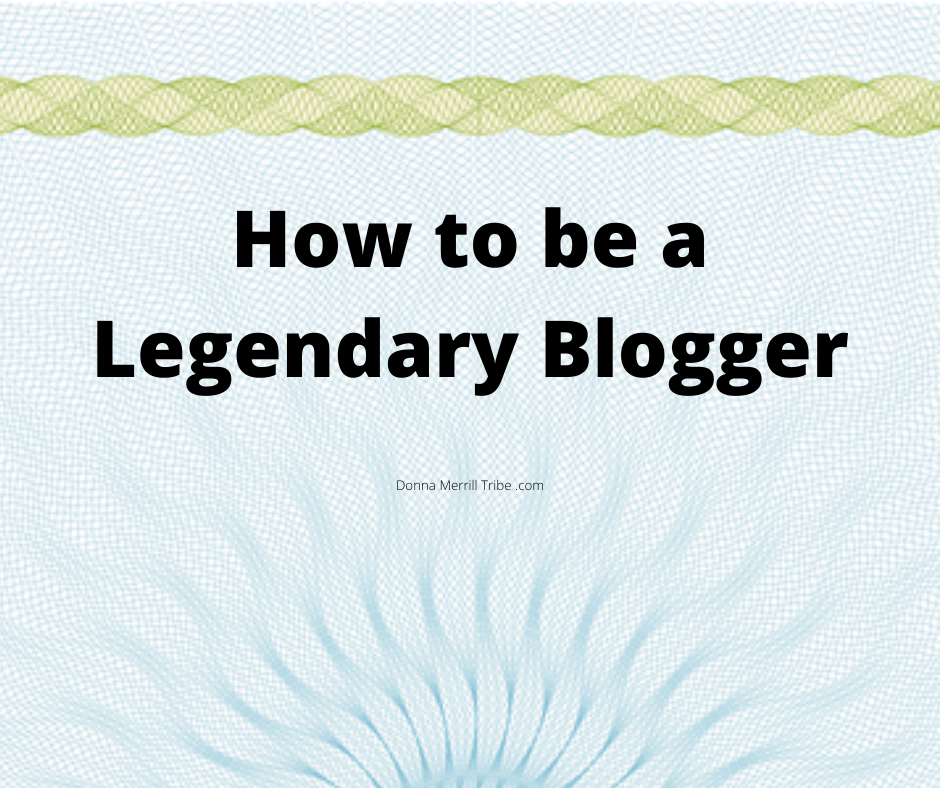 What does it mean to be a legendary blogger?
And how can you stake claim to your legendary status?
Here's the thing.
Every day that you work on your blog, you are building your legend.
Maybe it's a great one, or a disappointing one.
But up to this point, you've been creating it even though you might have been unaware.
Well, just what is a blogging legend anyway?
And how can you stake claim to your legendary status?
Shape your own legend
One sure way you can become a legendary blogger is by taking control of your destiny.
Don't let anyone else define what sort of blogger you should be.
Nobody can tell you what you can or cannot accomplish.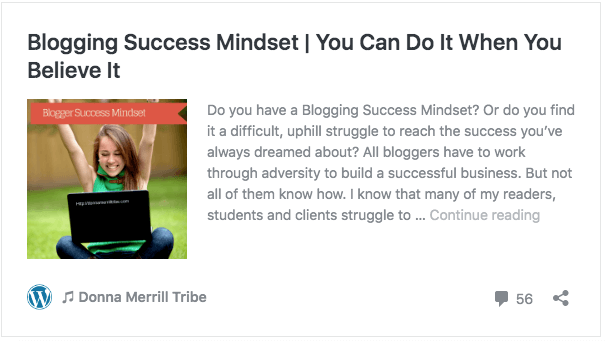 And they sure can't tell you what's "right" or "wrong" when it comes to your blog.
That's up to you.
But one thing that will certainly shape your image as a blogger, is the content you develop.
Is it legendary content?
Or just ordinary content like everybody else seems to be doing.
You see, to be a legend, you have to do things in a way nobody else is doing.
And in a way nobody else is even capable of doing.
Because nobody is you.
Only you are.
So the minute you start taking ownership of exactly who you are… that's when you start to become a legendary blogger.
Create legendary content
A legendary blogger will create legendary content.
What does that mean?
Well, it does not mean the best content in the world.
It does not mean the most clever, grammatically correct, or up to date information.
Nor does it mean laying out the structure of the best strategies ever conceived.
When people think of what you've given them… they remember the value you've put into your blog posts.
Yes, they want the information and strategies, but that's not what they value the most.
They value the fact that they can relate to you.
Because you are authentic.
And because you're familiar with their struggles.
You have the same ones, and you know there's a way to overcome them.
They appreciate your honesty, your openness and most of all your authenticity.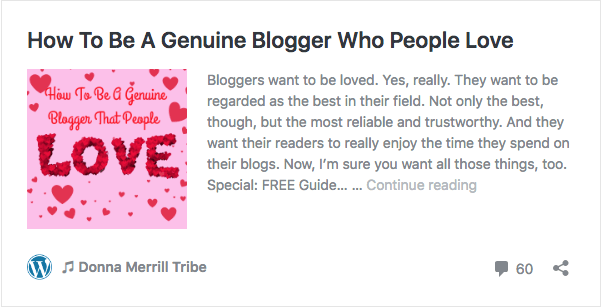 Your blog posts touch them on an emotional level as much as anything else.
And you put all your effort into showing them the way around their obstacles.
In short, you are sincere and capable of helping them live a better life.
This is the kind of content that makes you a legendary blogger in their eyes.
Legendary bloggers never turn down a challenge
No legendary blogger turns down a challenge.
It may be scary.
Or too technical.
Maybe even something you have no business doing at all.
But that doesn't scare you off if you're a truly legendary blogger.
Remember, you can do whatever you want.
And most importantly, you are committed to transferring your confidence to your readers.
Because of you, they come to understand by your example, that they can do it, too.
Whatever it is.
They can see that no challenge is too big for you to handle.
That gives them reassurance that yes, they can meet any challenge before them as they move forward along their journey.
And each step of the way, they know they can count on you to be there for them.
Don't even think about "the competition"
You'll never get to be a legendary blogger if you're too busy trying to keep up with the competition.
By the way, who is the competition, anyway?
The truth is, you're always going to be your own biggest competitor.
That's because you are the only one who has the power to keep you down.
Nobody else can.
Not your friends, your family, your loved ones… and especially not your competition.
And really, when you think of it, if your competitors are as great as you imagine, then they won't even have time to think about you.
If they're successful at what they do, then they don't really care what you're doing.
They're too busy being successful at what they're doing.
And so it is with you.
To be a legendary blogger means that you're always trying to improve yourself.
And you don't worry about what other bloggers might be doing.
Let's just make one thing clear.
Don't think about competing with anyone.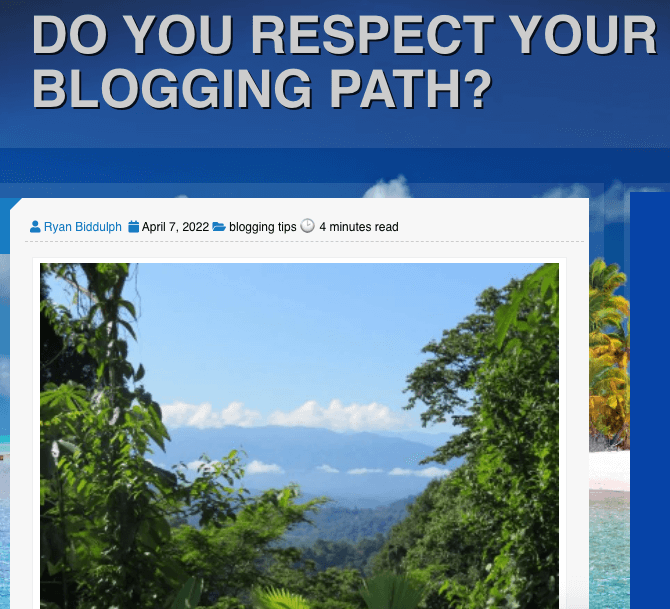 Ryan Biddulph talks about being on your own personal blogging path (Blogging from Paradise).
You can't.
No more than they can compete with you.
You're two different and unique bloggers, doing things your own way.
And that's as it should be.
Legendary bloggers "engage" with their readers
Always be welcoming to your readers.
Greet them with open arms.
Listen to them actively.
What are they saying on social media, on blog chats or even in your own blog comments?
Let them know you hear them.
Then direct them.
Show them the path they need to take to get to the next level, accomplish their goals, or realize their dreams.
Communicate with your readers at whatever level they're at… beginner, intermediate, advanced… timid, aggressive, high-achiever, insecure.
Start with where they're at.
Take them by the hand and show them the way.
Make each of your readers feel special.
Let each of them know that you're talking directly to them.
This is engagement, and it's what legendary bloggers do.
Legendary bloggers "nurture"
Impress your readers.
Thank them for being one of your loyal readers, or welcome them for being a new one.

Larissa Lacerda show you how to build reader loyalty (Rockcontent blog).
Always think smart.
Know the problems your readers struggle with and continuously seek to educate them in how they can get past those struggles.
When they don't know where to begin, then educate them.
Show them how you do it.
Demonstrate the solutions, then encourage them to try it out for themselves.
Always help your readers to meet all their goals.
Keep reminding them that with your help and direction, either on your blog or with products and services you offer… they can make it to the point of achieving their biggest dreams.
Always go above and beyond.
Promise a lot.
But give even more.
Keep your sights on being a legendary blogger, and your readers will benefit immensely.
Legendary bloggers "assess"
Try to always think like your readers, students and customers.
Always assess their desires, hopes and dreams… and the current state of their progress toward achieving them.
Explore their needs, struggles and fears.
Ask them questions.
You can do this in a blog post, with a questionnaire, quiz, or survey.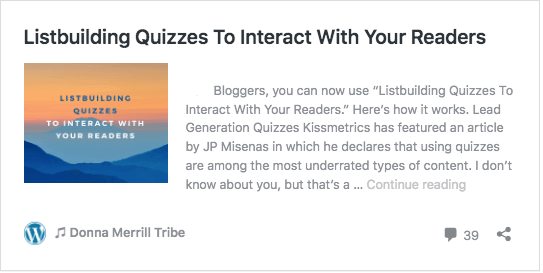 You can also interact in this way on a video, slide show or wherever the opportunity exists.
Seize that opportunity.
Don't rush through an overly simplistic solution to their problems.
But don't overwhelm them with hopelessly complicated or technical solutions either.
Go slowly.
Show you care about them as people, not just as readers, prospects or customers.
Clearly outline the options they have so they can make their own educated decisions about the path they choose to walk.
Legendary bloggers "respond"
Your readers have to make choices all the time.
Which way should they go with their business?
What personal sacrifices will they have to make?
Can they really do it?
Should they even try?
Your readers need to make the choices that will give them the best chance for success.
Instill in them the confidence to make those choices wisely, and to persevere until they've accomplished what they set out to do.
When the time is right, ask them for permission to work with them.
Ask for their business, or purchase of products you offer.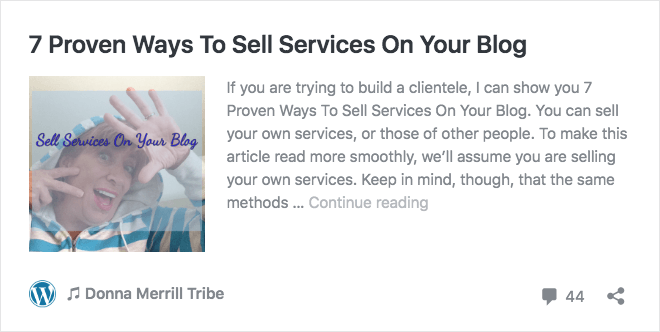 And let them know you will always stand behind those things
Make promises that your readers can't resist, and always keep those promises.
In fact, amaze them by giving way more than they thought they'd be getting by working with you.
They will never forget you when you do.
This is what will make you a legendary blogger.
How can you be a legendary blogger?
People recognize you for the value you give them.
Not for how popular or successful you may be.
Remember, they don't really care about you at all.
They only care about what value you can give them.
If you work hard to make your readers happier and more successful, they will forever regard you as a legendary blogger.
And know this.
Legendary bloggers are not obsessed and motivated by their own success.
They are the ones who spare nothing to help improve the lives of their readers.

Now, I'd like to hear from you.
What are your greatest assets as a blogger?
Are you focused purely on improving the lives of your readers?
What kind of business do you think you can build as a truly legendary blogger?
-Donna
PS: Share this on your favorite social sites, too. I really appreciate it 🙂