Simple sales funnels can help your blog score big profits for your business, enterprise or professional practice.
The problem is that too many bloggers believe that sales funnels have to be complicated and high-tech.
Not so.
In fact, some of the most successful sales funnels are so simple that you might be fooled into thinking that they can't really work.
But if you're looking to score big on your bottom line, and make your blog become a true asset to your business, then consider using a simple sales funnel to make it happen.
What is a sales funnel?
A sales funnel is a portal to your business.
It's a multi-step process you can use to take people from being casual visitors to your blog, and convert them into long-term loyal customers and clients.
In order to make that happen, you need to get their attention.
You need to disrupt their complacency and make them take action.
This is done by making them sit up and pay attention.
You have to let them know there are benefits to staying on your blog.
And even more, there are benefits to stepping up and taking action.
Now, this action should be something very simple.
But it comes with a commitment.
In order to gain the benefits you offer, people have to be willing to make a mini-commitment.
For instance, they'll have to join your email list.
Well, that shouldn't be too difficult if you've got a solid sales funnel.
The disruptor
It begins with them spending a few moments to carefully consider what you can do for them.
The time they spend thinking about what they might gain by doing what you suggest is already a mini-commitment in and of itself.
If you tell them you can give them something that will benefit them, and they actually look into what that is, then you've made enormous progress.
You've stopped them from thinking about what's for dinner or what's on television for just a moment.
And you've got them to focus in on you… and your offer.
That's why I say that a sales funnel dirupts your readers.
The benefit
Now, once you've disrupted your readers, you need to show them why.
Why did you disupt them from their passive, casual browsing, and get them interested in paying attention to you?
Well, the answer is clear.
You've told them you have something that can benefit them.
If they really want the benefit you mentioned, then they'll want to know the details about how they can actually obtain it.
This is what I call "the offer."
You're telling people something like this.
"I'll show you how to get a big Facebook following."
Now, a big Facebook following may be exactly what your readers are looking for.
I don't know what your niche or business is, but I can guarantee that people reading your blog post want something.
Maybe a Facebook following; or a better marriage; or more money; or a new career; or how to write an ebook.
I don't know what they want, but I know they want something.
And when you tell them you can show them how to get it, they are likely to become very interested.
The offer
Next, you make your pitch.
This is when you actually tell people what you will give or sell them.
It might be an ebook.
Or it could be a video.
Maybe it's a training course, resource list, cheat sheet, or anything else.
Whatever you're giving or selling them, it's almost always a digital product.
But it could be anything at all.
Just make sure it will give people the benefits they're looking for.
If they want to learn how to write an ebook, make sure your digital product gives them exactly that.
And, for that matter, it should give them even more.
If you have an item that shows them how to write that ebook, maybe you add some extra training or information on how to market your ebook.
Always strive to give people more than they expect, never give them less.
The CTA (Call-to-Action)
Finally, give people your Call-to-Action, or CTA.
Let's say you're offering a free ebook, for instance.
Then your CTA would be to ask people for their email address where you can send them the ebook.
In this case, your CTA is: "Give me your email address, and I'll send you the ebook."
But if you're selling the ebook, then give them a "Buy Now" link.
In this case, your CTA is: "Pay now, and I'll send you the ebook."
Remember, you offered something that would help people obtain some benefit.
So, if you're going to sell them something at this point, just give them a sales offer.
But, if you're giving it away for free, this is your opportunity to build your email list.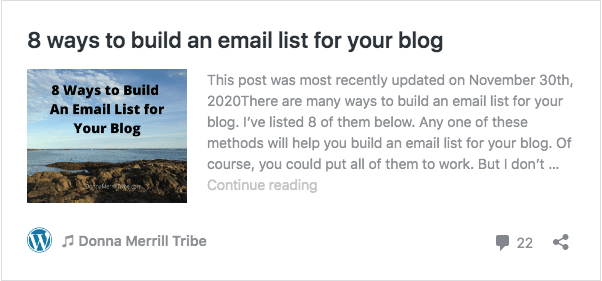 The delivery
Either way, the key is to keep people in your sales funnel.
So make sure to get their email address.
That's where you'll deliver your digital product.
Once people are on your email list, you can always stay in contact with them.
So however they enter your sales funnel, you want to keep them continually engaged through your email messages.
Your first email message will be to deliver their product.
After that, you need to send emails that will
build back-end sales
foster engagement
grow your relationship
build trust
Anatomy of a simple sales funnel
This whole process seems very intricate and complicated to many bloggers.
And it can be.
But it doesn't have to be.
You don't have to be a marketing genius to create a great sales funnel that will bring people into your business and keep them there for a long time.
So now that you see how a sales funnel operates, let me show you how to build a simple sales funnel that will accomplish all of those things.
But, by keeping it simple, you can develop this kind of funnel without having enormous technical skill, resources or experience.
The disruptor
First, you need to come up with a good disruptor.
Let's use an example.
Say your offer is an ebook called "Overcome Procrastination."
Your blog is about personal development, and your end goal is to get clients for your personal development coaching program.
So you write a blog post called "How to Be a Success."
The disruptor you use to get people to learn about your coaching program is your procrastination ebook.
You see, to be successful, you must learn to take action and not get paralyzed by procrastination.
So it's a perfect disruptor.
It seemlessly transitions the discussion about success into one about procrastination.
The benefit
You capture your blog post reader's interest about your ebook by listing a few of it's key benefits.
So, list the key benefits.
Things like this…
learn to how to get past the biggest roadblocks to your success
accomplish things you never thought you could
move things forward just when you're convinced you're going backwards
The offer
Now present your offer.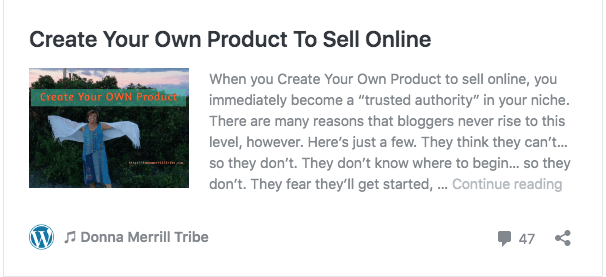 Describe your ebook briefly, but powerfully.
Use a few bullet points to illustrate exactly what information your ebook contains.
The CTA (Call-to-Action)
Give your reader a clear Call-to-Action.
If your ebook is for sale, then tell them to "Buy Now."
But if it's free, first require people to enter their email address.
Then, tell them to "Subscribe Now" in order to obtain it.
The delivery
Finally, you email the ebook to people who either purchased it or opted in to your email list to get it for free.
That's not the end of the sales funnel, though.
Yes, it puts people on your email list.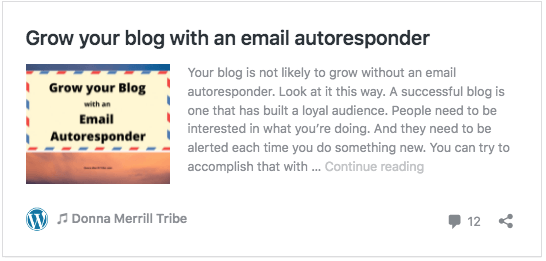 But then you need to create email messages to keep them engaged, and promote other products.
And if your biggest goal is to build your coaching program, then you'll offer it to your subscribers very often, and maybe even inside of each message you send to them.
That, after all, is the most important part of your sales funnel.
How to create your simple sales funnel
There are certain things you need, of course, to create a simple sales funnel.
But, remember, you want to keep it as simple as possible to avoid getting lost in the weeds of impossible technical challenges.
So here are some suggestions.
Your ebook
If you already know how to create an ebook, then fine.
But if you don't, and if you're afraid you can't manage it, then here's a simple solution.
Don't call it an ebook.
That can be a scary thing to create.
So, instead, just call it something different.
Maybe it's a "guide," or a "report" or even just an "email series."
Since it's not an "ebook" it doesn't need any fancy formatting or images or anything else people might expect from an ebook.
And you don't need to put it into a zip file, pdf or anything else.
Simply write it as a Google Doc, as a series of emails, or just a private page or post on your blog.
Then email people the link to wherever it's located.
Now, keep in mind, that an ebook doesn't really need to be any longer than 7 pages or so.
And if you don't call it an ebook, then it can really be any length at all.
The key is to give people valuable information, not bury them in thousands of words of fluff.
Landing page
Now that you have your digital information product figured out, let people know about it.
When you tell people you can show them how to "Overcome Procrastination," you need to give them a link to obtain that information or training.
Where will that link send them?
You only need a single web page for people to see your offer and take action to obtain it.
That web page is called a landing page.
Your landing page can be a "squeeze page" to solicit an email address.
Or it can be a "sales page" to sell it to them.
So, how do you create your landing page?
Again, to keep it simple, you can just create it in Google Docs or in a private page on your blog.
CTA (Call-to-Action)
You can sell your ebook through many platforms.
But the simplest way to make a sale is to create a sales link on Paypal or some such payment service.
Then add that link to the "Buy Now" button or even just a text link that you put on your sales page.
For most bloggers, though, it's really best to just give your ebook for free in order to build up your email list.
Once people are on your email list, you'll have plenty of opportunities to sell them other things.
And remember, if your key goal is to build up your coaching program (as in the example I've been using in this article), then you really want to use your email list to accomplish that.
Most people won't buy from a sales page the first time they see it.
But if they're on your email list, they'll see it repeatedly over a sustained period of time.
This will vastly improve your chances of building a strong coaching program, or whatever else you want to promote.
Simple Sales Funnels score big
I hope you can now see the advantage of keeping your business simple, and not overcomplicating it.
Don't spend months of your precious time, and large amounts of money to try to create a lucrative sales funnel for your blog.
Just get it started as fast and simply as you can, and build things up from there.
Now, I'd like to hear from you.
Leave me a comment below.
Are you ready to build a good sales funnel?
Or do you have one in place already?
What sort of simple sales funnel makes most sense for your blog right now?
–Donna
PS: Please share this on your favorite social sites. I really appreciate it 🙂