This post was most recently updated on March 26th, 2014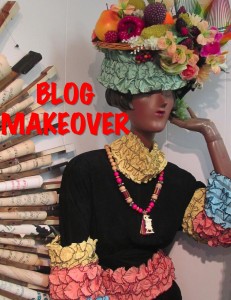 I have had my blog up live for about four years now and I know I need to change and update some things. Just looking at it you can see that it's not as "clean" and savvy as newer ones you have visited.
I think it is about time for a Blog Makeover for my blog.  But I was getting too much information and my mind kept running in circles about what I should do until……
I went on a bit of a quest and ran into Matt Cutts' video.  Voila!  My questions are answered!
So let me ask you this:  How old is your blog?
Have you updated your picture?
Did you check your upload time on the computer versus mobile phones and devices?  Keep in mind now, that most people are using their smart phones to do just about everything these days.  So, is your blog compatible a smart phone?  Does it look nice, and is it easily navigated?
If you have an older blog, does it really matter as far as Google is concerned?  Will your older blog still be able to stand out in the current "crowd"?
Now, there are so many questions I've had in my mind because I didn't want to rock the boat and change everything, only to make things worse.  So I came across this video by Matt Cutts and it really solved my problem.  Someone had a similar question to mine and Matt answered it.  Give it a peek!  (This video is under three minutes)

I subscribe to Matt's videos all the time to keep me up to date with what Google is doing.  Matt is great when he answers various questions that people send in. 
So my question to you, my dear reader, is this:   Have you altered the layout of your blog lately, or made any changes at all if it is an older one?  If so, what was it and are you happy you did it?
If you are brand spank'n new, are you satisfied with the look of your blog?
Thanks All!
-Donna