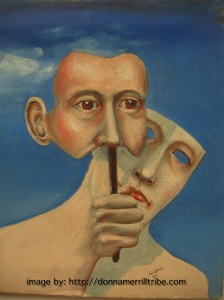 I've heard it said that some people just don't have the character traits required to succeed online. They might not have the vision it takes to create a clear business plan. Maybe they never finish what they start, or fall apart too easily when things go wrong. Some people just keep putting things off until they lose sight of what their goals were to begin with.
These people are often said to "lack character".
What Is Character?
It's pretty much agree in the industry that 97% of the people who seek online success, end up in failure.
Do they all "lack character"?
The truth is, failing to achieve online success does not mean you don't have character. Everyone has character.
Here's the real issue.
Do you have a "success" character or a "failure" character. Some people have an "I won't even try" character.
You see, you don't just "have" a certain character. Your character is simply a profile of the values and principles you've come to live by.
Your character is best described by what you do with your time, not what you believe you should do. It's about how you do what you do, not how you wish you could.
So what is your character?
In other words, who are you? Have you you ever considered getting to know yourself from the inside out?
I'm not talking about what you've accomplished, how attractive you are, how great you are in sales, or terrible at public speaking. I'm talking about drilling deep into your core. Drilling deep enough to see the stuff you are really made of.
I'm talking about coming face to face with your chosen values and principles. For all the public posturing you do, it is those values and principles that form the real anchor in your life.
Have You "Got What It Takes" For Online Success?
We've heard this one before: "I need time to find myself".
People come online seeking to create an income stream or two. But they often spend far too much time just trying to "discover" who they are, what their passion is, and what works best with their character.
In fact, your don't really "find" yourself at all. Your character is not something to be discovered because it's something you already created.
You may have been born with certain talents and predispositions, but you created who you are, what "character" you decided to inhabit.
Maybe you decided because of the education you received, or because of music and movies you were exposed to, or the values you parents, friends or other role models live by.
It doesn't matter where they came from.
What's important is to know that this "character" that you breathe life into every day is one that you've chosen to be. Now, you come to the internet seeking "online success." Is the character you created up to the challenge?
To answer that question, you have to take a step backwards and ask another one first.
What character traits do you need to possess in order to achieve online success?
Maybe some of these:
Persuasiveness

Diligence

Resilience

Persistence

Responsible

Risk taker
That's a short list of "what it takes". You can come up with others, and you should.
Do a little research, ask and look around.  
Then make your own list of the character traits you think you need for online success.
Invent Your Character For Online Success
Now that you've got your list of online success "character traits", it's time to infuse them into the living "character" that you embody.
Remember, you don't need to discover or "find" yourself. You need to invent yourself.
By this, I mean that you need to invent the character you need to be for online success. You can't just wish for that, or "find" it if it doesn't exist.
You need to
invent your character

give it exactly the traits it requires

shape it to live your online success story

bring it into existence

breathe life into it

watch your character walk the path you've decreed
Make believe you are Dr. Frankenstein. You need to invent the creature, the character that you want. But instead of building it with arms, legs, and a brain from others, you build it with the character traits you've listed. Those you've borrowed from others, read about in books or seen in meditation or prayer.
Put it all together and become "your own person". Your own success story. Your own character, ready to roam the earth and achieve online success.
In future posts, I think I'll delve into some of the character traits I think are necessary for online success.
What character traits are on your list? What sort of character have you invented, or might you like to? Is it roaming the earth yet, or still in the lab?
I'd love to hear your comments and have your social shares.
Blessings,
-Donna